HARRISBURG – State Sen. Gene Yaw (R-23) this week joined Future Farmers of America (FFA) students from across Bradford County during the 31st Annual State Legislative Leadership Conference (SLLC) in Harrisburg.
FFA students representing Athens, Canton, Troy and Northeast Bradford schools were in attendance, along with their advisors. Approximately 450 students from across the state attend SLLC workshops focusing on the legislative process, parliamentary procedure and state government. During the SLLC, FFA members develop career, leadership and life skills during interactive and hands-on workshops. On Monday, March 19, all members and teachers participated in a community service project within the Harrisburg area. This project kicks off community service across the state as FFA members return to their local communities and continue to serve fulfilling their mission, "living to serve."
"FFA helps thousands of young Pennsylvanians excel by providing opportunities to develop leadership skills and time-honored values of hard work, education, and community involvement," Yaw said. "I applaud our Bradford County schools for recognizing the importance of the FFA as an organization and the importance of including agricultural education in their curriculum."
The FFA was founded in 1928 by a group of young farmers. Today, there are more than 520,000 FFA members in all 50 states, Puerto Rico, and the US Virgin Islands. The membership includes not only famers, but also a diverse group in agriculture related science and business.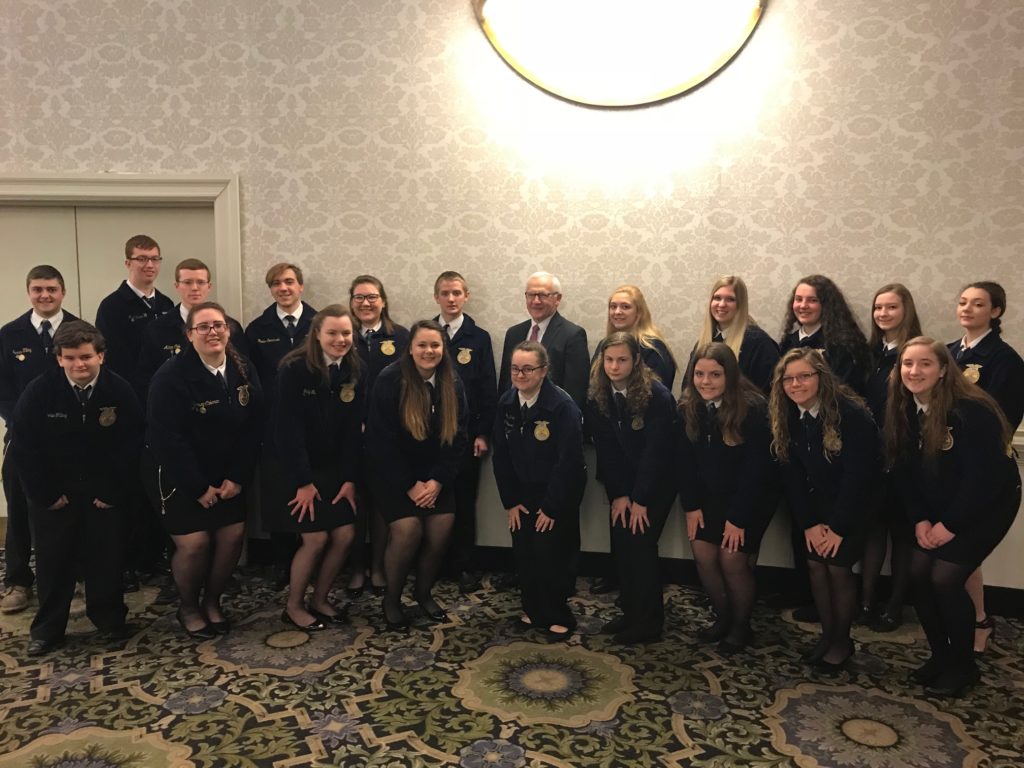 CONTACT:
Nick Troutman
(717) 787-3280