HARRISBURG – A resolution cosponsored by state Sen. Gene Yaw (R-23) that designates the week of Feb. 16-23, 2019 as "FFA Week" in Pennsylvania was unanimously adopted by the Senate on Monday.
"FFA's all across Pennsylvania are helping to foster a new generation of farmers, teachers and entrepreneurs," Sen. Yaw said. "Agriculture today is multifaceted and innovative, and that is why it is so good to see this organization training our future leaders to move the state's agriculture and agri-businesses forward into the 21st century."
The National FFA Organization (formerly known as Future Farmers of America) provides leadership, personal growth and career success training through agricultural education. Today, there are 669,989 FFA members in grades seven through 12 who belong to one of 8,630 local FFA chapters throughout the U.S., Puerto Rico and the Virgin Islands.
State FFA officers joined Senator Yaw in the Senate prior to passage of the Resolution. Pennsylvania's FFA President Jenna Harnish, an Athens Area High School graduate and Bradford County resident, also participated in the event. To preview Jenna Harnish's discussion with Senator Yaw, click here.
For more state-related news and information, visit Senator Yaw's website at www.SenatorGeneYaw.com or on Facebook and Twitter @SenatorGeneYaw.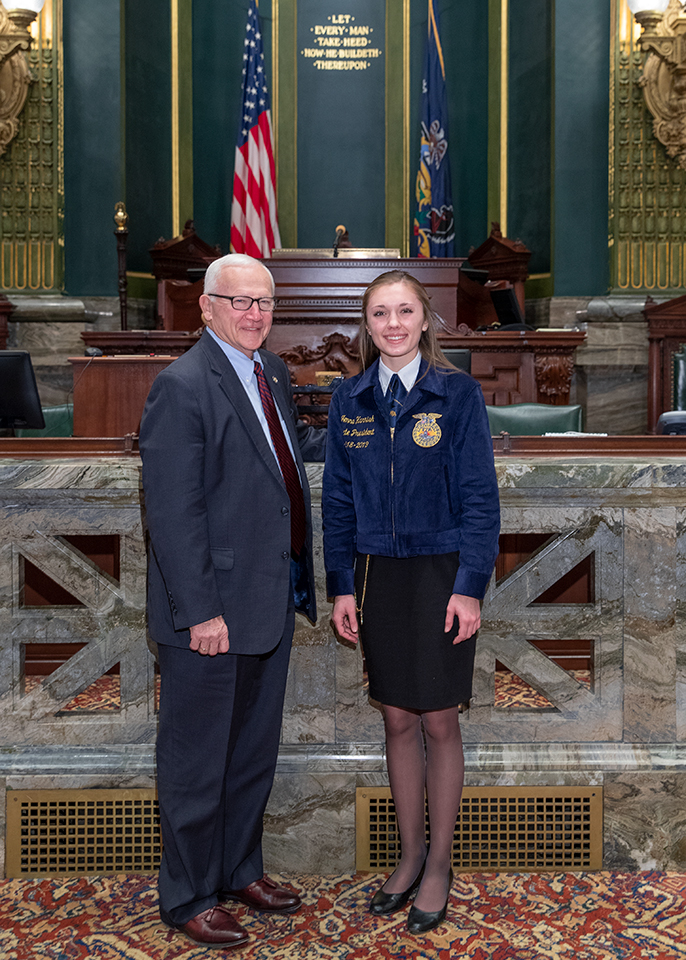 State FFA President Jenna Harnish joins Sen. Gene Yaw in the state Senate Chamber on Monday. Harnish and state FFA officers were at the State Capitol to support a Senate Resolution, which designates the week of Feb. 16-23, as "FFA Week" in Pennsylvania.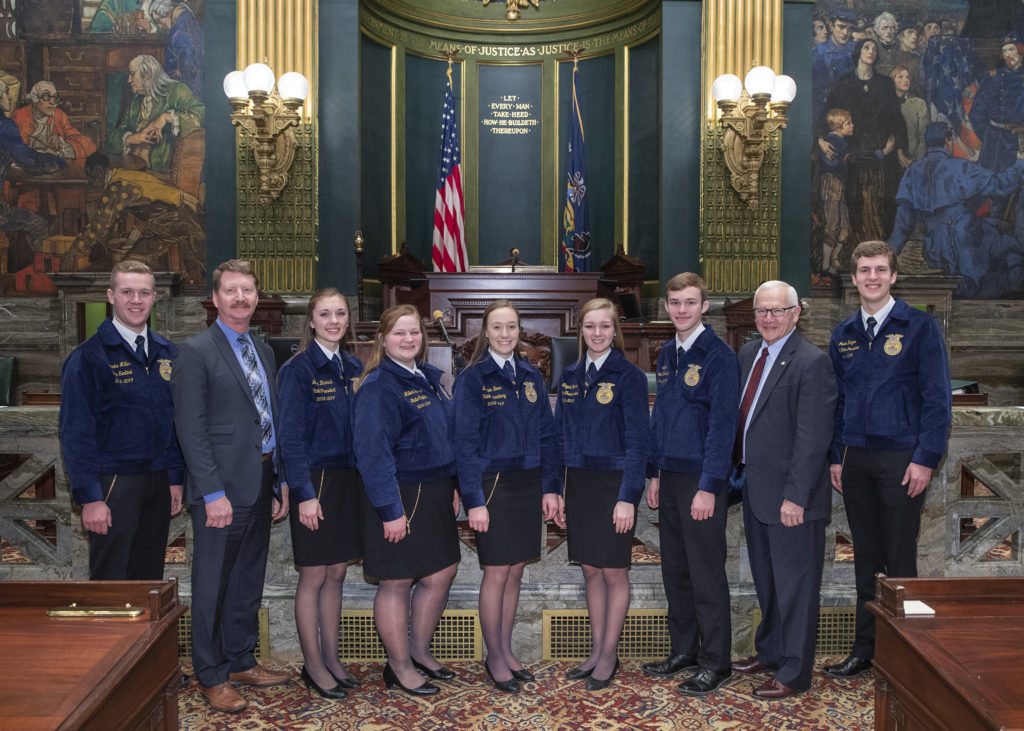 State FFA Officers joined Senator Elder Vogel (left) and Senator Gene Yaw in Harrisburg on Monday.