HARRISBURG – Legislation will soon be introduced by Senator Gene Yaw (R-23) that would authorize Pennsylvania counties to adopt stream-cleaning and maintenance programs to encourage local efforts in removing obstructions and flood-related hazards from local waterways.
Yaw, who chairs the Senate Environmental Resources and Energy Committee, said the bill would direct the state Environmental Quality Board to develop regulations permitting the programs under the Dam Safety and Encroachments Act.
He said the programs would give counties greater tools to conduct stream maintenance activities in a timely and environmentally sensitive manner, and assist landowners and regulatory authorities in identifying the scope of maintenance needs and remedial actions.
They would also provide watershed specific criteria for regulators and emergency response agencies to restore channel dimensions and stability in emergency and post-flood conditions.
Yaw noted that major floods in the Northern Tier in recent years have resulted in major debris in streams and waterways. Although many municipalities and organizations want to take part in clean-up efforts, environmental permitting restrictions can make it difficult for them to do so.
"Local programs to address stream cleaning and maintenance are crucial, given the lack of sufficient funding at the federal, state and county levels and the strong interest by residents who want to get involved but can't because of permitting restrictions," said Yaw, who also serves as state Delegation Chair to the Chesapeake Bay Commission, a strong supporter of proactive efforts to clean and maintain waterways. "This legislation would promote clean water, community involvement in stream cleaning and maintenance, and a stronger environment for the Commonwealth."
For more state-related news and information visit Senator Yaw's website at www.SenatorGeneYaw.com or on Facebook and Twitter @SenatorGeneYaw.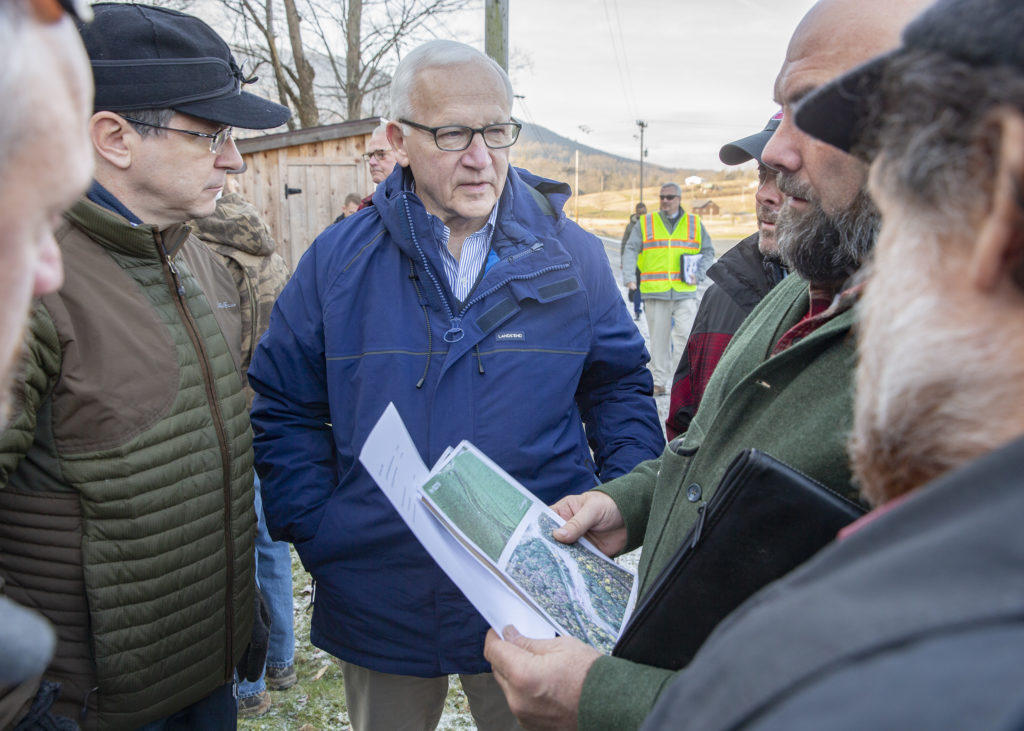 Sen. Gene Yaw and Pennsylvania Department of Environmental Protection Secretary Patrick McDonnell (left) listen to Joe Reighard, Chairman of the Gamble Township Board of Supervisors, during a tour of area streams and waterways, as well as surrounding infrastructure projects in December.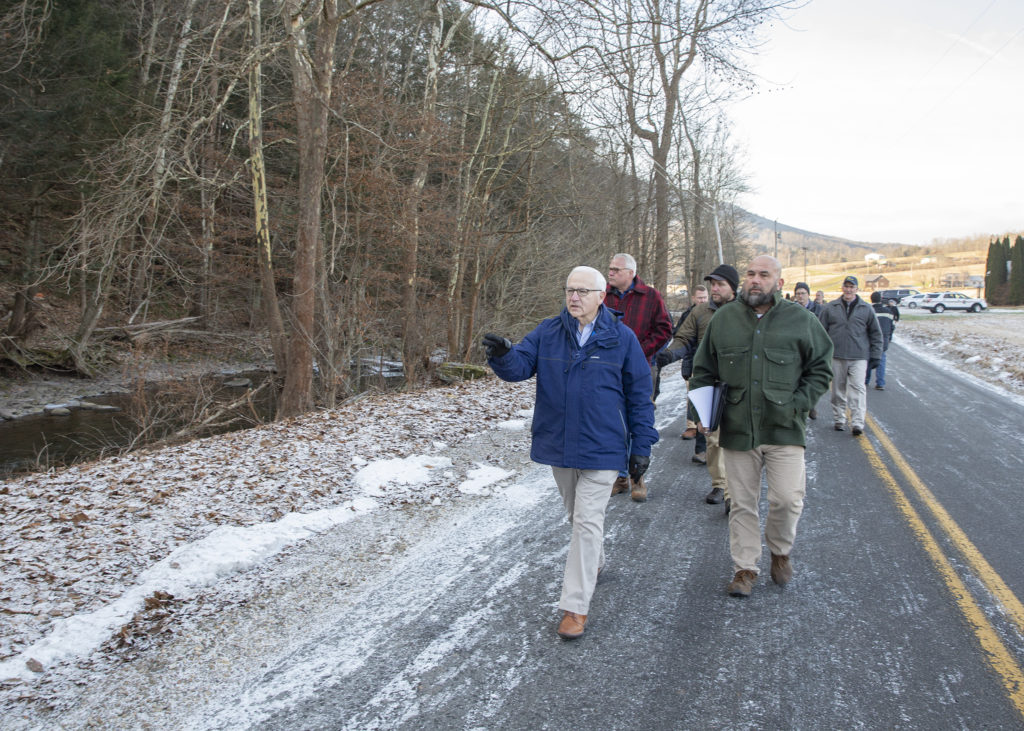 Sen. Gene Yaw leads a tour of area streams and waterways, as well as surrounding infrastructure, with state and local leaders in December.
CONTACT:
Nick Troutman
(717) 787-3280