Interview with Jenna Harnish, FFA President
HARRISBURG – State Sen. Gene Yaw supported passage of a package of bills this week that would help Pennsylvania agricultural operations remain competitive and profitable for current and future generations of farmers.
Bills in the "Farming First" package that were passed by the Senate include:
A tax credit program for landowners to lease or sell farmland to future generations of farmers.
The creation of the Pennsylvania Dairy Future Commission to bring together all stakeholders in the industry.
Changes to the state's farmland preservation program to allow farmers more flexibility for building or subdividing residences.
Updating Pennsylvania's Vehicle Code to allow for the transportation of large farm equipment.
Exempting milk haulers from weather-related travel bans.
Easing restrictions on the use of farmland for farm-related tourism and entertainment activities.
Setting commonsense safety standards and removing costly requirements for barn weddings and other social events on farms.
Yaw noted that the "Farming First" package is designed to build on the longstanding efforts of Senate Republicans to support Pennsylvania's farm families and maintain agriculture's status as the state's top industry.
"As the sponsor of Senate Bill 145, a component of the "Farming First" package, I believe that the owners of preserved farmland should be allowed to exercise their own judgment, based on individual circumstances," Sen. Yaw said. "Adjustments to our Agricultural Area Security Law are needed to reflect the current and future needs to preserve farm land, especially family farms."
"Further, I was pleased to join with Sen. Judy Ward this session to also sponsor Senate Bill 588. This measure would address the unique needs of the dairy industry during weather-related commercial vehicle travel bans. Blanket travel bans ignore the impact on the dairy industry. We just can't tell dairy cows to stop producing milk temporarily," commented Senator Yaw.
Showing the lack of understanding, one state official stated that "….this legislation will allow the movement of a 'non-life sustaining commodity' (unprocessed raw milk) to processing facilities with little regard to the life safety of those traveling on the same highways."
Senator Yaw asked "Just how do we get processed milk if we can't transport raw milk? Cows produce raw milk. Then state officials suggest that milk haulers use secondary roads, while the safer interstate highways are closed. The logic here escapes me," observed Yaw. "This is a serious issue throughout the state and Senate Bill 588 recognizes the realistic needs of dairy farmers."
Senate Republicans led the fight last year to create the Pennsylvania Dairy Industry Investment Program. This program is designed to improve the production, processing and distribution of dairy products throughout the state.
Pennsylvania's 59,000 farm families manage more than 7.7 million acres of farmland. The agriculture industry generates more than $7.5 billion in cash receipts annually.
Over the past four years, Senate Republicans have also worked to restore a cumulative total of more than $15 million in cuts proposed by Governor Wolf to critical programs supporting the agriculture community, including livestock and open dairy shows, food marketing and research, hardwoods research and promotion, agricultural research and Agricultural Excellence.
All of the bills in the "Farming First" package were sent to the House of Representatives for consideration.
For more state-related news and information visit Senator Yaw's website at www.SenatorGeneYaw.com or on Facebook and Twitter @SenatorGeneYaw.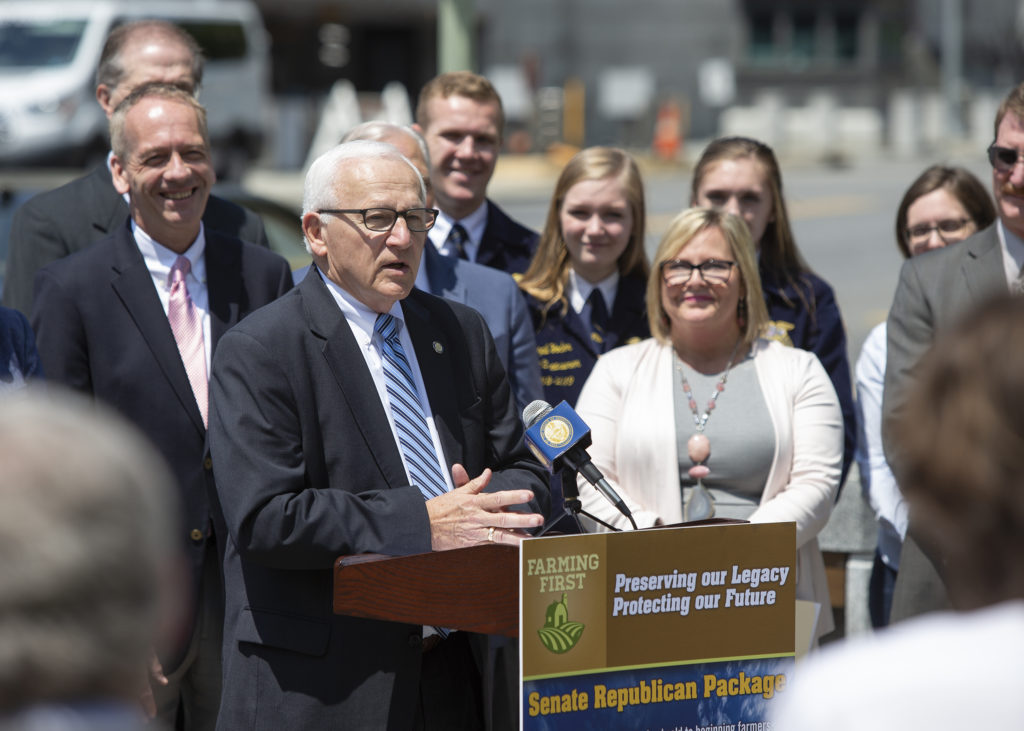 Senator Yaw offers remarks during the " Farming First" Press Conference held outside the Capitol Building Wednesday.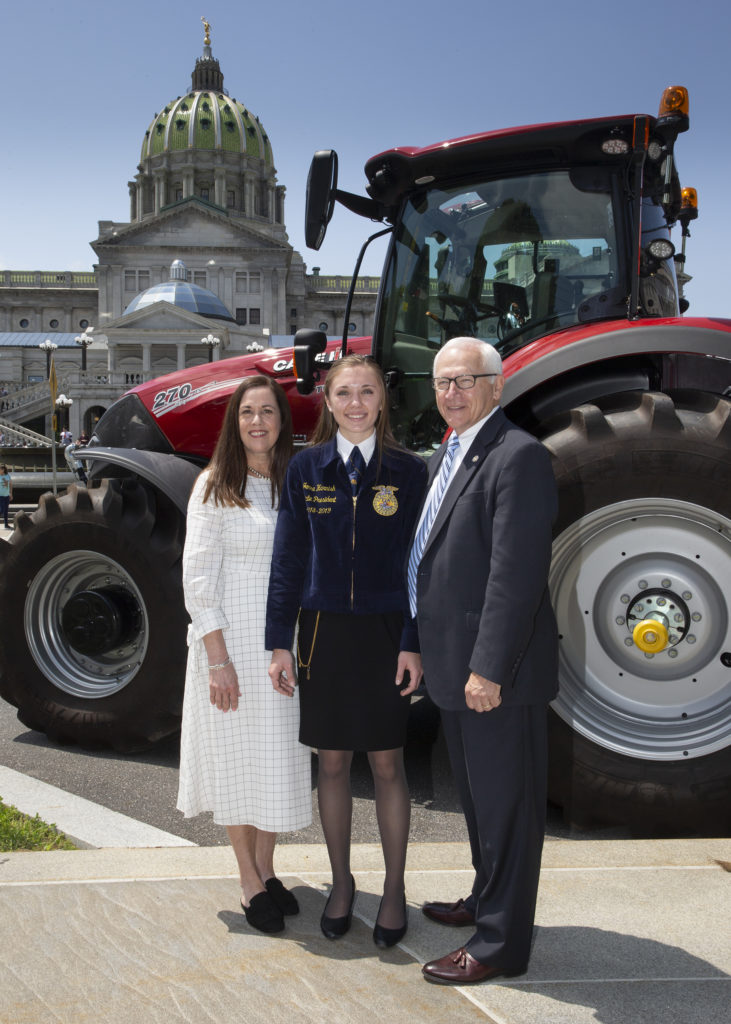 Senator Yaw and Senator Lisa Baker join Jenna Harnish, Bradford County resident and state FFA President during the "Farming First" press conference Wednesday at the State Capitol.
CONTACT:
Rita Zielonis, Chief of Staff
(717) 787-3280