January 6, 2015

STAY CONNECTED WITH ME ON SOCIAL MEDIA
---

MESSAGE FROM SENATOR YAW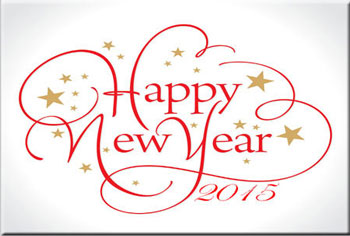 As we welcome a new year, we also welcome the beginning of the 2015-2016 Legislative Session. Tuesday, January 6th begins the 199th Session of the Pennsylvania General Assembly.
At noon, six new members of the state Senate will take the oath of office on the Senate Floor. [To watch the Swearing-In Ceremony LIVE, click here.] In addition, the Senate will elect a President Pro Tempore, as required by Article II, Section 9 of the Constitution of the Commonwealth of Pennsylvania.
---
Legislative Initiatives
During the 2015-2016 Session, it is very important that we continue bipartisan collaboration on important issues such as: pension reform, Medicaid spending, bolstering the state's economy, job creation, reducing the tax burden on property and home owners, as well as maintaining appropriate funding for education, public safety and social services.
Further, it is critical that we continue to reinforce the need for dedicated funding for impacted natural gas drilling counties. To date, the gas companies will have paid over $600 million in impact fees to the Pennsylvania Utility Commission (PUC) in the past three years. Of that amount, $130 million will have been returned to the counties and municipalities in the 23rd Senate district – all in addition to the taxes paid by employers and employees.
No other law in history has returned so much to rural Pennsylvania.
During this session, I also plan on re-introducing several pieces of legislation that include Paycheck Protection; the Pennsylvania Natural Gas Expansion and Development Initiative; Legislation to Increase the Prevailing Wage Threshold and Oil and Gas Lease Protection Package, to name a few.
For a look at my other Senate Co-Sponsorship memoranda, click here.
---
Constituent Services
As always, should you have any state-related questions or concerns, my offices are staffed Monday through Friday – 9AM to 5PM - to address the needs of residents residing in Bradford, Lycoming, Sullivan, Susquehanna and Union counties.
Harrisburg Office
Senate Box 203023
362 Main Capitol
Harrisburg, PA 17120-3023
717-787-3280
Fax: 717-772-0575
TTY: 800-364-1581
Williamsport Office
330 Pine Street
Suite 204
Williamsport, PA 17701
570-322-6457
800-443-5772
FAX: 570-327-3703
Towanda Office
1 Elizabeth Street
Suite 13
Towanda, PA 18848
570-265-7448
FAX: 570-268-4313

My district offices offer a wealth of information on valuable state resources, including property tax and rent rebate applications, PACE applications, higher education grant applications, state brochures and public service information, renewal applications for vehicle and license registrations and other PennDOT paperwork. Both my Harrisburg and district offices also provide information and updates on legislation, as well as copies of state laws and pending legislation.
I remain humbled for the opportunity to serve you in the 23rd Senate District, and I look forward to working with the new Administration and our new Senate Leadership team, as well as my other colleagues during the new session.
---
District Office Outreach Hours
Do you need assistance completing birth certificates, death certificates, PennDOT or other related applications and forms? My staff stands ready to assist you. The following district outreaches have been scheduled, and are updated frequently on my website.
Thursday, January 8, 2015
Wyalusing Borough Office
102 Senate Street
Wyalusing, PA 18853
(570) 746-8653
10:30 a.m. – 12 p.m.
Wyalusing Library
202 Church Road
Wyalusing, PA 18853
(570) 746-1711
3 p.m. – 4:30 p.m.
Tuesday, January 13, 2015
Susquehanna County Conservation District
88 Chenango Street
Montrose, PA 18801
(570) 278-4600 ext. 283
10 a.m. – 2 p.m.
Thursday, January 15, 2015
Sayre Public Library
122 South Elmer Avenue
Sayre, PA 18840
(570) 888-2256
10:30 a.m. – 12 p.m.
Spalding Memorial Library
724 Main Street
Athens, PA 18810
(570) 888-7117
1 p.m. – 3 p.m.
---
New Changes to Child Protection Clearances

During the 2013-14 Legislative Session, 23 pieces of legislation were enacted changing how Pennsylvania responds to child abuse. To ensure that you, your school districts and organizations are kept up-to-date on the implementation of these changes, I wanted to make you aware of the resources available on my website.
Four fact sheets, as prepared by the Pennsylvania Department of Human Services, speak in detail to the new clearance requirements for volunteers, employees and school employees both governed and not governed by the Public School Code. This information and much more can also be found at: www.KeepKidsSafe.pa.gov.
The fact sheets can be downloaded at, www.SenatorGeneYaw.com.
---


Penn College Presents
Leadership Award
On Saturday, December 20th, I was honored to receive the Centennial Leadership Award during the Pennsylvania College of Technology Winter Commencement ceremonies at the Community Arts Center in Williamsport.
Penn College President Dr. Davie Jane Gilmour bestowed this wonderful surprise during the ceremony. The award honors "a legacy of leadership and a continuing contribution to the vitality of the institution during its Centennial anniversary year." To read more, click here.
Pictured: Senator Yaw with Penn College President
Dr. Davie Jane Gilmour

---
99th Annual Farm Show Around the Corner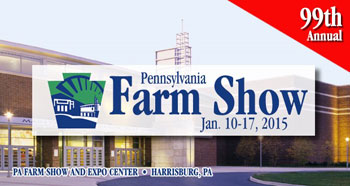 Are you planning on visiting Pennsylvania's largest indoor agricultural exposition this year? On Saturday, January 10th, the PA Department of Agriculture will officially kick off the annual PA Farm Show.
Animal exhibits, rodeos, grape stomping, square dancing and so much more will occur through Saturday, January 17. Consult the 2015 Schedule of Events for your favorite events.
Select Food and Lodging from the Home Page for your planning convenience. The Lodging, Restaurants and Attractions Guide and the All Things Regional publication will help you find accommodations, food, and shopping opportunities while in central Pennsylvania.
---
PA 2015 Fishing Licenses Now Available
An angler's favorite time of year is any time the fish are biting, according to the PA Fish and Boat Commission (PFBC).
The PFBC is highlighting the fun and affordability of fishing to encourage former anglers to return to the sport with the purchase of a multi-year license.
Purchase your 2015 multi-year license from one of more than 900 PA issuing agents (sporting goods and outdoor stores), county treasurers' offices, PFBC offices, or click here.
---
DCNR Unveils New Online Events Calendar
DCNR has a new online calendar intended to make the site more user-friendly. Listed on the site are outdoor recreation programs going on at Pennsylvania's state parks, forests and partner locations at all times of year.
Among the options for viewing events are for the entire month, week, or for just one particular day; options for specific audiences (such as programs for kids); sorting by geographic region; and choices about how the events are sorted (by date, name or popularity).
A new option allows a visitor to set up a profile on the site. This will allow you to keep track of events that you plan on attending, share photos from the parks and forests, find friends, and provide feedback for events that you attend. This profile can be connected to your Facebook or Twitter accounts and also provides a way to be notified about changes in any events that you have on your schedule.
---
USDA Offers Rural Broadband Financing
Many rural communities throughout Pennsylvania do not have access to broadband. The United States Department of Agriculture's (USDA) Community Connect Grant Program is offering financing for 2015 to help establish essential broadband services in rural communities where it is currently not available.
The minimum amount of grants awarded will be $100,000; the maximum is $3,000,000. The deadline for applications to be submitted is February 17, 2015.
Last year, USDA announced new rules to better target Community Connect grants to areas where they are needed the most. To view the rules, click here.
---
If you do not wish to receive this email, click here to unsubscribe.
Privacy Policy
2015 © Senate of Pennsylvania
senatorgeneyaw.com