January 19, 2015

STAY CONNECTED WITH ME ON SOCIAL MEDIA
---
Senate Returns to Session
The state Senate will reconvene on Tuesday, January 20, 2015 at 10AM.

---
Governor-elect Wolf Inauguration
Governor-elect Tom Wolf will be sworn in as the 47th Governor of the Commonwealth of Pennsylvania at the Pennsylvania State Capitol Building, East Wing at noon.
To watch the Inauguration Ceremony LIVE, click here.
---
Yaw Reappointed as Environmental Committee Chairman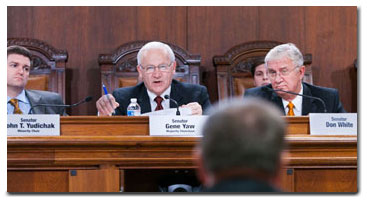 On January 9th, I was reappointed by Senate President Pro Tempore Joseph Scarnati (R-25) to serve as Chairman of the Senate Environmental Resources and Energy Committee for the 2015-16 legislative session.
It is an honor to again be appointed to serve as the Committee Chairman. The Committee will continue working to address legislation, policies and issues pertaining to Pennsylvania's natural resources.
To read more, click here.
---
Open House Held for Walnut Street YMCA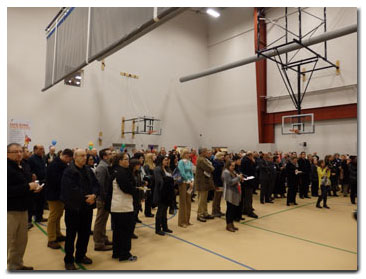 On January 8th, I joined area residents and local officials in Lycoming County to celebrate the grand opening of the new Williamsport YMCA. Several hundred people attended the open house to preview the 64,000-square-foot state-of-the-art facility at 641 Walnut Street. The special event also paid tribute to the Cimini Family for their strong support and leadership over the years.
---
Visit to the 99th Annual Pennsylvania Farm Show
On January 15th, I attended the 99th Annual Pennsylvania Farm Show held at the Pennsylvania Farm Show Complex and Expo Center in Harrisburg. The Farm Show is the largest indoor agricultural exhibition in the United States. For nearly a century, Pennsylvanians have traveled to Harrisburg to see and showcase the best of Pennsylvania agriculture – and, of course, to sample the finest foods and the best milkshakes!

Pictured left: Sen. Yaw helps make milkshakes with David Smith of the PA Dairymen's Association

Pictured below:
Left: Senator Yaw interviews Milton "Skeet" Repsher of the LeRaysville Cheese Factory, Bradford County. (http://www.leraysvillecheese.com)

Right: Sen. Yaw tours the Friends of Ag Foundation Mobile Ag Lab with Pennsylvania Farm Bureau Government Relations Director Joel Rotz.
---
Buffalo Valley Lutheran Village to Host Legislative Update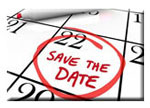 On January 22nd, I will be speaking at the Buffalo Valley Lutheran Village in Lewisburg to provide a legislative update. The update will include information on regulations, policies and other topics relevant to older adults.
The event, which is open to the public, will include a light lunch. To RSVP, contact Gretchen Nash at (570) 523-4285.
---
Attention: Pennsylvania Notaries
Effective January 5th, Senatorial endorsement of notary applications is no longer required pursuant to Act 119 of 2014.
The Department of State is now accepting online notary public applications. This online system will allow both new notary public applicants and those applying for reappointment to securely submit their notary public application.
For more information on the new Notary Law, click here.
---
DCNR Community Partnership Grant Program Opens
On January 14th, municipalities, pre-qualified land trusts, non-profits and other eligible agencies can begin applying for state recreation and conservation grants through the Department of Conservation and Natural Resources (DCNR). The grants provide financial and technical assistance for the planning, acquisition and development of park, recreation, conservation and greenway projects.
In 2014, approximately $500,000 in funding was awarded throughout the 23rd Senatorial District. I strongly encourage eligible applicants to apply for this funding as a way to improve and preserve our local recreational areas and further ensure that future generations have the opportunity to experience and enjoy their appeal.
For more information, click here.
---
Growing Greener Funding Awarded to
Susquehanna, Union Counties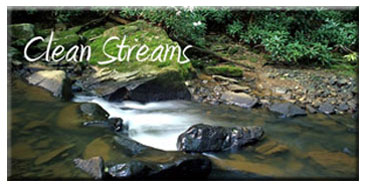 On January 13th, two county conservation districts in the 23rd Senatorial District were awarded $645,424 in Growing Greener funding to improve watersheds and reduce storm water runoff, among other environmental efforts.
According to the Department of Environmental Protection (DEP), the Susquehanna County Conservation District will receive $448,099 for the Wyalusing Creek Barnyards Project to eliminate pollution problems associated with large numbers of cattle concentrated near waterways. The Union County Conservation District will receive $197,325 for the Turtle Creek Agriculture Best Management Practices Project (BMP) to address sedimentation. The creek flows through Buffalo and East Buffalo Townships.
To read more, click here.
---
State Grant Awarded to Herr Memorial Library
On January 9th, the Pennsylvania Department of Education (PDE) announced that the Herr Memorial Library, located in Mifflinburg Borough, Union County, will receive a $250,000 Keystone Recreation, Park and Conservation Fund library facilities grant to support capital improvements.
I am very pleased that the state will assist the Herr Memorial Library with costs associated with interior renovations and improvements, which also include handicapped accessibility upgrades.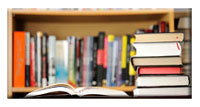 "We are so excited to get this project started," said Library Director Kelly Walter. "We could not do it without this grant and the generous support of the community. The renovations will enable us to serve a broader group of people with expanded services and help keep our library a major resource in the heart of Mifflinburg."
For more information on the Herr Memorial Library, visit www.herrlibrary.org.
---
District Office Outreach Hours
Do you need assistance completing birth certificates, death certificates, PennDOT or other related applications and forms? My staff stands ready to assist you. The following district outreaches have been scheduled, and are updated frequently on my website.
Tuesday, January 20, 2015
Canton Library
14 North Center Street
Canton, PA 17724
570-673-5744
11 a.m. – 1 p.m.
Troy Library
115 Center Street
Troy, PA 16947
570-297-2745
2 – 4 p.m.
Thursday, January 22, 2015
Wyalusing Public Library
Wyalusing Library
202 Church Road
Wyalusing, PA 18853
570-746-1711
3 – 4:30 p.m.
Tuesday, January 27, 2015
Susquehanna County Conservation District
88 Chenango Street
Montrose, PA 18801
570-278-4600 ext. 283
10 a.m. – 2 p.m.
Thursday, January 29, 2015
Sayre Public Library
122 South Elmer Avenue
Sayre, PA 18840
570-888-2256
10:30 – noon
Spalding Memorial Library
724 Main Street
Athens, PA 18810
570-888-7117
1 – 3 p.m.
---
If you do not wish to receive this email, click here to unsubscribe.
Privacy Policy
2015 © Senate of Pennsylvania
senatorgeneyaw.com