Tuesday, March 3, 2015
The Senate Reconvenes Wednesday, March 4th at 11AM
Watch Live
------------------------------Social Media------------------------------
#StayConnected
-------------------------------This Week------------------------------
Response to Governor Tom Wolf's 2015-16 Proposed Budget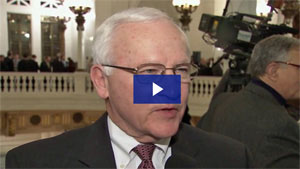 ----------------------------News for the 23rd---------------------------
Senate Committees Hold Hearing
Highlighting Natural Gas Impact Fee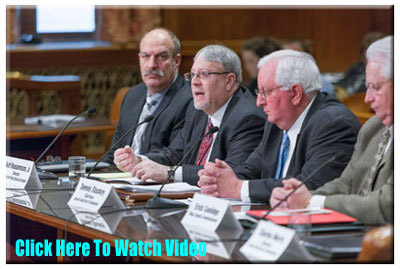 The state Senate Environmental Resources and Energy Committee, which I chair, and the Senate Local Government Committee, chaired by Senator Scott Hutchinson (R-21) today held a joint public hearing to discuss the positive benefits of Act 13 Impact Fee dollars on Pennsylvania communities. The public hearing featured testimony from counties, townships, conservation districts and economic development organizations throughout the state. To read more, click here.
----------------------------Legislative Update---------------------------
Legislation Would Limit State Spending
Senators Mike Folmer (R-48) and Camera Bartolotta (R-46) have announced plans to introduce legislation that would further protect taxpayers by limiting the growth of state spending.
Sen. Folmer's legislation, the Taxpayer Protection Act, would require the state to enact sensible controls to prevent unchecked growth in state spending. If the state collects revenue that exceeds the amount needed to fund the state budget, then the excess funds would be used to pay down pension obligations, boost budgetary reserves and reduce the Personal Income Tax rate.
Sen. Bartolotta's proposal would amend the state Constitution to prevent lawmakers from breaching or repealing spending limits with a simple majority vote. In order to amend the state Constitution, the legislation would have to receive approval from the Senate and the House of Representatives in two consecutive legislative sessions and pass a referendum of state voters.

State Senate Approves Bill to Deny
Public Benefits to Illegal Immigrants in PA
A bill sponsored by Senator Pat Stefano (R-32) that would deny public benefits, such as Medicaid, welfare, and unemployment compensation to illegal immigrants living in Pennsylvania, was passed by the full Senate last week. I am a co-sponsor to this legislation.
Stefano's bill, Senate Bill 9, would require anyone receiving public benefits in the Commonwealth to provide identification proving they are legal residents.
-----------------------------Library Visit-------------------------------
Herr Memorial Library Kicks Off
"Love Your Library" Campaign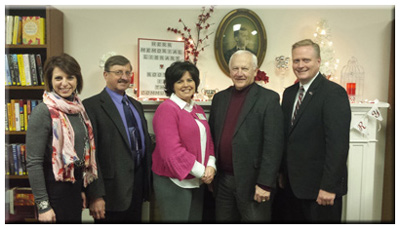 (Pictured L to R: Joanne Troutman, Member, Herr Memorial Library Campaign Committee;
Preston Boop, Union County Commissioner; Kelly Walter, Library Director;
State Senator Gene Yaw; State Representative Fred Keller)
On February 19th, I stopped by the Herr Memorial Library in Mifflinburg, Union County, for the kick-off of the library's "Love Your Library" Capital Campaign.
To position the library for continued growth, the $700,000 capital campaign will assist with the construction and furnishing of a two-story 2,665 square foot addition. (To read more, click here)
-------------------------------In the News-------------------------------
Country Star Miranda Lambert Honors
Animal Care Sanctuary in Bradford & Tioga Counties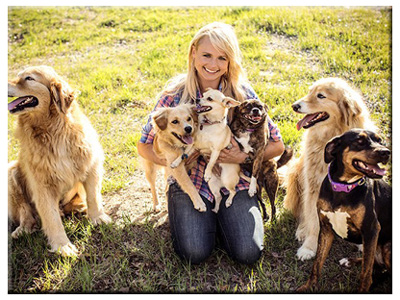 Grammy winning country singer songwriter Miranda Lambert and her 'MuttNation Foundation' selected the Animal Care Sanctuary in East Smithfield, Bradford County and Wellsboro, Tioga County, as the winning PA shelter to receive the Mutts Across America: 50 States/50 Shelters Award!
One winner per state was chosen to receive the recognition along with a monetary award. The shelters did not know they were under consideration and the standards were very high. Each of the shelters was praised for its exemplary work in the fight to end animals' suffering and to accelerate pet adoptions.
Animal Care Sanctuary Executive Director Joan Smith-Reese said:
"We are surprised and honored to be the Pennsylvania winner. Of course, the $3,000 prize is very helpful, but the endorsement is priceless. It is wonderful to see 'country' honor country. All too often, the needs of people and animals in rural areas are discounted or overlooked. We maintain that it is not the numbers that are the measure, but the quality of life of the people and the defenseless animals that have no voice, wherever they reside. We thank you Miranda."
---------------------------Just in from the PGC---------------------------
New Pennsylvania License Plate
Celebrates PA Hunting Heritage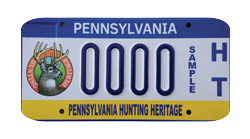 Pennsylvania's new Hunting Heritage license plate – an official plate issued by the state Department of Transportation – is available to order from the Pennsylvania Game Commission.
Each plate costs $56, of which $25 goes to the Game Commission to be used for conservation initiatives.
(To read more, click here )
---------------------------District Outreaches---------------------------
Do You Need Assistance With State Forms?
Do you need assistance completing birth certificates, death certificates, PennDOT or other related applications and forms? My staff stands ready to assist you. The following district outreaches have been scheduled, and are updated frequently on my website.
Tuesday, March 10, 2015
Sayre Library
122 South Elmer Avenue
Sayre, PA 18840
10:30 a.m. – 12:30 p.m.
Spaulding Memorial Library
714 South Main Street
Athens, PA 18810
2 p.m. – 4 p.m.
--------------------------Grant Opportunities--------------------------
Mini-Grants Available For Snowmobile Trail Improvements
Applications are being accepted until March 6th by the Pennsylvania State Snowmobile Association (PSSA) for equipment related to grooming and improving snowmobile trails that are open for public use.
Eligible activities include:
Funded projects that meet these eligibility requirements must be completed by Oct. 31. Applications can be downloaded from PSSA's website or requested by email or by calling 717-236-2050, ext. 127.


Volunteer Fire Assistance Grants
Volunteer fire companies serving rural areas and communities with fewer than 10,000 residents are encouraged to apply for the Volunteer Fire Assistance Grant through the Bureau of Forestry.
The application period for this grant begins on March 9, 2015 and goes through May 21, 2015. This is a cost-share program. Financial assistance on any project during any fiscal year cannot exceed 50% of the actual expenditures including expenditures of local, public and private nonprofit organizations participating in the agreement. (To read more, click here)
---
If you do not wish to receive this email, click here to unsubscribe.
Privacy Policy
2015 © Senate of Pennsylvania
senatorgeneyaw.com