Feel free to share my E-Newsletter with friends and have them subscribe by, clicking here.

Monday, March 30, 2015
------------------------------Social Media------------------------------
#StayConnected
---------------------------Town Hall Scheduled------------------------
Tele-Town Meeting Set for Tomorrow
Tuesday, March 31st 6:00 -7:00 PM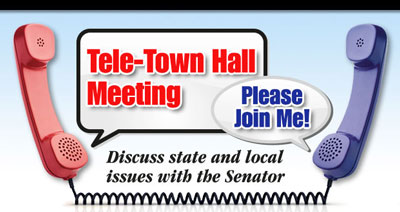 On Tuesday, March 31st, beginning at 6 PM, I will be holding a telephone town hall to discuss state and local issues with residents of the 23rd Senate District.
The tele-town hall format allows residents living in Bradford, Lycoming, Sullivan, Susquehanna and Union Counties to participate in a discussion on the issues without the need to travel throughout the region. Participants may ask questions or simply remain on the line to listen to the discussion. Individuals interested in participating in the event can sign up in advance by clicking here.
The event will also feature a live audio stream page that allows smartphone, tablet and computer users to listen in and submit questions for me online. A link to the live audio stream will be available here immediately prior to the event.
I look forward to hearing from you and having a constructive conversation on the issues that matter most. Whether you want to ask a question or just follow the discussion, I hope you check it out.
---------------------------Legislative Report--------------------------
This Month's Program:
A Visit to Susquehanna County ῾AG Days᾿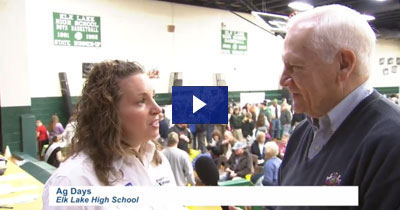 This month's ῾Conversation with Senator Gene Yaw᾿ highlights the 26th Annual Susquehanna County ᾿Ag Days᾿ held at Elk Lake High School.
The Day featured more than 75 ag vendors, educational workshops, health organizations, lunch, pie baking contest, pie auction, and delicious dairy products including milk, cheese, and, of course... ice cream! I had the opportunity to talk with many in attendance and even met some dairy royalty!
The program will air on:
Please check local listings for air times.
A ῾Conversation with Senator Gene Yaw᾿ is intended to keep residents of the 23rd Senatorial District, which consists of Lycoming, Bradford, Sullivan, Susquehanna and Union counties, informed about state and local issues and to showcase the people, places and communities that make this area so unique.
Senator Yaw's report is also available online at www.senatorgeneyaw.com.
--------------------------Hearing Re-Cap----------------------------
ICYMI: Budget Discussion with Acting DEP Secretary John Quigley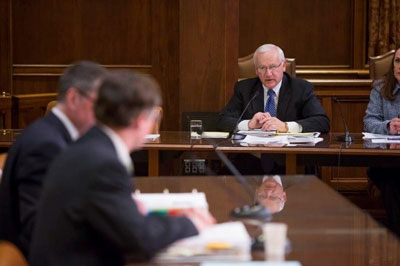 On Wednesday, March 25th, I joined my colleagues on the Senate Appropriations Committee to discuss the proposed budget for the Department of Environmental Protection (DEP), with Acting Secretary John Quigley. You can view our discussion by clicking here.
-------------------------------This Week------------------------------
A Preview: State Senate Budget Hearings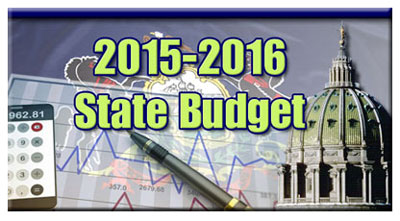 This week, state Senate Appropriations Committee hearings are continuing at the State Capitol to discuss Governor Tom Wolf's 2015-16 proposed state budget.
Members of the Committee will hear from:
Monday, March 30th
9:30 AM Department of Education
1:00 PM Department of Labor and Industry
3:00 PM Department of Banking and Securities
Tuesday, March 31st
9:30 AM Department of Revenue/Lottery
11:00 AM Historical and Museum Commission
1:00 PM Department of Transportation
3:00 PM Department of Agriculture
Wednesday, April 1st
9:30 AM PEMA
1:00 PM Department of Conservation and Natural Resources
3:00 PM Department of Military and Veterans Affairs
To watch the Senate Appropriations Hearings LIVE, or for more information on the Governor's proposed budget plan, visit my website, click here.
-----------------------------In the News-----------------------------
35th Annual Scholarship Challenge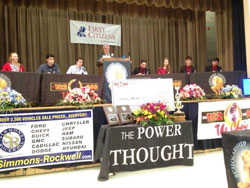 It was an honor this year to take part in the 35th Annual Scholarship Challenge, which came to a close on Saturday, March 21st at the Guthrie Patterson Auditorium in Sayre. Four teams battled it out for the Kwasnoski Cup named in memory of the late Dan Kwasnoski, who served as captain of the 1984 Athens Scholarship Challenge team.
The Sayre High School team tied for Third Place. Sayre was the only PA team in the final four that consisted of Notre Dame, Sayre, Tioga and Newark Valley. Congratulations to Stacey Mooney, Nick Sweet, Marcos Velazquez, Alex Felt and Coach Larry Templeton.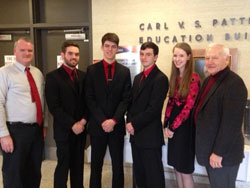 In total, 23 teams competed this year and included: Athens, Blue Ridge, Canton, Cowanesque Valley, Elk Lake, Montrose, Mountain View, Northeast Bradford, North Rome Christian, Sayre, Sullivan County, Troy, Towanda, Wellsboro and Wyalusing for Pennsylvania; and Newark Valley, Elmira, Notre Dame, Owego, Spencer Van-Etten, Tioga Central, Waverly and Whitney Point for New York.
(Click on photos for enlarged images)
---
If you do not wish to receive this email, click here to unsubscribe.
Privacy Policy
2015 © Senate of Pennsylvania
senatorgeneyaw.com