Feel free to share my E-Newsletter with friends and have them subscribe by, clicking here.
Monday, April 6, 2015
#StayConnected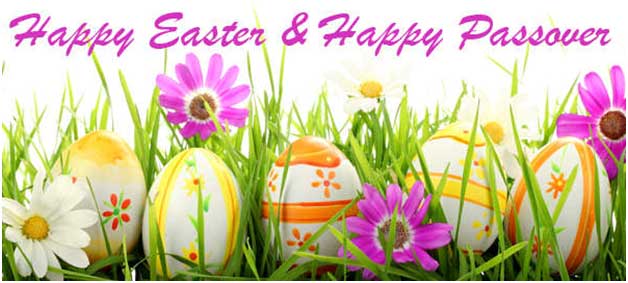 I hope everyone had a safe and Happy Easter & Happy Passover! This special time of year gives us a chance to count the many blessings we enjoy, and renew our faith and ourselves.

Thousands Participate in Tele-Town Hall

On Tuesday, March 31st, over 6,000 residents living in Bradford, Lycoming, Sullivan, Susquehanna and Union counties participated in my tele-town hall meeting.
Tele-town halls allow callers to listen in, offer opinions, and even ask questions from the comfort of their own home. It's a simple and straightforward way to have a good dialogue, given many people's hectic schedules.
During the hour-long event, I discussed a number of important topics including Governor Wolf's 2015-2016 state budget, recent pension reform efforts, Governor Wolf's proposed severance tax on natural gas, sales taxes and personal income taxes, background checks for volunteers, improving the availability and accessibility of natural gas infrastructure for home heating use, Senate Bill 76 and property tax reform, drug testing for SSI recipients, and more.
If you missed this tele-town hall discussion, you will be able to listen to it by visiting my website in the coming days.

ICYMI: Budget Discussion with Acting DCNR Secretary Cindy Dunn

On Wednesday, April 1st, I had the opportunity to question Acting DCNR Secretary Cindy Dunn on Governor's Wolf's 2015-2016 budget proposal. You can watch our discussion by clicking the link above.

Hunter-Trapper Education Classes Available Now
The Pennsylvania Game Commission has announced that Hunter-Trapper Education courses are now being held across the state.
To register for a course in our area, visit GoHuntPA.org and click on the "Learn to Hunt" link, or go to the Game Commission's website, and click on the "Hunter Education Classes" icon in the center of the homepage. From here, you can elect to take the basic "Hunter-Trapper Education" course, which is typically a six-hour course held over one or two days.
Persons 16 years of age or older also may elect to take the new fully online Hunter-Trapper Education course, which also takes about six hours to complete. Those who are certified through the online course must pay a $19.50 fee upon completion.

Pennsylvania Farm Bureau Legislative Conference
Local Farmers Discuss Priority Issues

On Tuesday, March 31st, I had the opportunity to meet with Pennsylvania Farm Bureau members from across the 23rd Senate District who came to Harrisburg to participate in the Pennsylvania Farm Bureau's State Legislative Conference. Members discussed priority issues affecting farm families, including the potential impact on real estate property taxes in connection with the proposed state budget, efforts to address unfunded pension liabilities and Chesapeake Bay requirements.

Heating Assistance Available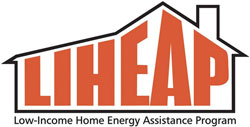 The deadline to apply for home heating assistance under the state's Low-Income Home Energy Assistance Program (LIHEAP) has been extended to May 1st. LIHEAP offers assistance in the form of a cash grant, sent directly to the utility company, or a crisis grant for households in immediate danger of being without heat. LIHEAP applications were supposed to be in by April 3, but the severity and duration of this winter's weather resulted in the deadline extension.
COSTARS Reaches $934 Million in Sales
COSTARS is the Commonwealth of Pennsylvania's cooperative purchasing program and serves as a conduit through which registered and eligible local public procurement units (LPPUs) and state-affiliated entities (Members) are able to leverage contracts established by the Department of General Services to cost-effectively and efficiently identify suppliers with whom to do business.
You are eligible if you are a political subdivision; public authority; any tax-exempt, nonprofit educational or public health institution or organization; any nonprofit fire, rescue, or ambulance company; and to the extent provided by law, any other entity, including a council of government or an area government that expends public funds for the procurement of supplies and services.
Since its inception in 2005, the growth of the COSTARS program has exceeded all expectations.
To become a COSTARS member, your organization can register online at http://www.costars.state.pa.us. If your organization does not have access to the internet, please contact the COSTARS office via the toll-free number at 1-866-768-STAR (7827).

---
If you do not wish to receive this email, click here to unsubscribe.
Privacy Policy
2015 © Senate of Pennsylvania
senatorgeneyaw.com