Feel free to share my E-Newsletter with friends and have them subscribe by, clicking here.
Tuesday, April 14, 2015
#StayConnected

This Week: The State Senate Returns to Voting Session
The state Senate returns to voting session this week. Live web streams of Senate session and the majority of committee hearings are available at www.pasenategop.com.
Important information, events and breaking news may also be viewed by visiting my Website, Facebook and Twitter pages.
2015 Constituent Budget Survey Results
On Monday, March 16th, I initiated an online survey to measure how Governor Tom Wolf's 2015-16 budget proposal would impact individuals and families living in our region. Three hundred and twenty-eight individuals took part in completing the survey.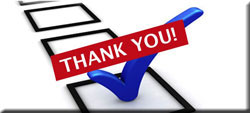 As the Legislature currently discusses the merits of the Governor's proposal, it is imperative that we hear your views on the matter. I want to thank each of you who took the time and voiced your opinions. I value your input and appreciate the time you took to offer your thoughts, suggestions, concerns and, yes, even criticisms.
To review the results, you can visit my website at http://www.senatorgeneyaw.com.
Legislation Will Expand Access to Property Tax/Rent Rebates
I recently introduced legislation that would seek to expand the number of senior citizens eligible for rebates through Pennsylvania's Property Tax/Rent Rebate Program (PTRR).
Senate Bill 682 will amend the Taxpayer Relief Act to require that only the "taxable" portion of an annuity distribution be counted for rebate purposes.
Since the PTRR program has income limits, some seniors could be disqualified because they are required to report their gross annuity distribution, which includes part of the return on the purchase cost, and part of the income.
Senate Bill 682 was referred to the Senate Finance Committee on March 31st.
Lycoming County Pomona Grange Holds Legislative Banquet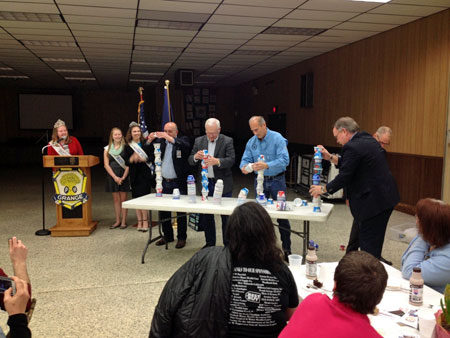 Picture includes: Lycoming County Commissioner Tony Mussare,
Sen. Yaw, Congressman Tom Marino & Lycoming County Coroner Charles Kiessling
On Friday, April 10th, the Lycoming County Pomona Grange held its annual Legislative Banquet in Hughesville. During the event, Pennsylvania State Dairy Princess Ashley Mohn and Lycoming County Dairy Princess Olivia Paulhamus arranged a contest to see which elected official could stack the most cups without having them fall over. This was done to highlight the importance of yogurt & other dairy products. I was happy to participate in this year's Grange event.
Do You Need Assistance Completing State Forms?
Do you need assistance completing Property Tax/Rent Rebate forms, or other related applications? My staff stands ready to assist you. District outreaches are frequently scheduled, and are updated on my website.
PennDOT Accepting Unsolicited Public-Private Partnership Proposals
The PennDOT Office of Public-Private Partnerships (P3) has announced that it is accepting unsolicited proposals for transportation projects from the private sector through April 30th.
The submission period applies to PennDOT-owned projects and infrastructure. During this period, the private sector can submit proposals offering innovative ways to deliver transportation projects across a variety of modes, including roads, bridges, rail, aviation and ports. Proposals can also include more efficient models to manage existing transportation-related services and programs.
The state's P3 law allows PennDOT and other transportation authorities and commissions to partner with private companies to participate in delivering, maintaining and financing transportation-related projects.
Instructions on how to submit a project and information on the unsolicited proposal review process can be found on the state's P3 website.
Visiting Towanda Area High School Students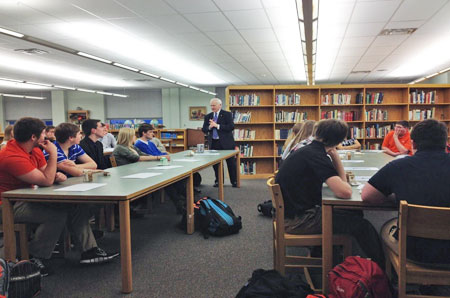 On Wednesday, April 8th, I was invited to speak with students at Towanda Area Junior/Senior High School in Bradford County as part of the Athletic Directors Leadership Institute. With their high school graduation approaching, and college a few months away for many of the seniors in attendance, I advised them to go beyond their comfort zones and explore as much as possible in their academic pursuits. Most importantly, I urged them to become engaged and involved and be the positive change they wish to see in the world.
Rural Opioid Overdose Reversal Grant Program Available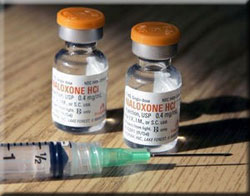 The Federal Office of Rural Health Policy (FORHP) is pleased to announce the release of the Rural Opioid Overdose Reversal Grant Program (ROOR). The one year program will fund efforts that will focus on preventing opioid overdose in rural areas.
Eligible applicants include community partnerships composed of local emergency responders, and other local non-profit and for-profit entities involved in the prevention and treatment of opioid overdoses. For more information, click here.
The purpose of the ROOR program is to reduce the incidences of morbidity and mortality related to opioid overdoses in rural communities through the purchase and placement of Naloxone and emergency devices used to rapidly reverse the effects of opioid overdoses.
Conservation District Update
Lycoming County Conservation District Legislative Breakfast Held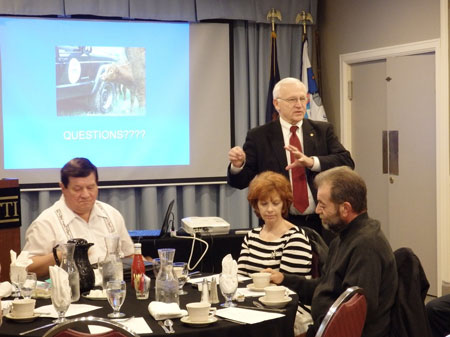 On Thursday, April 9th, the Lycoming County Conservation District (LCCD) held its annual Legislative Breakfast at the Genetti Hotel in Williamsport. The mission of the LCCD is to encourage the use of Best Management Practices to conserve the natural resources essential to the quality of life for Lycoming county citizens through development and implementation of technical, educational and financial assistance programs.
I had the opportunity to provide those in attendance with an update on issues currently being considered before the state Senate.
Groundbreaking in Union County
Groundbreaking Ceremony Held for New Lewisburg Area High School
On Thursday, April 9th, a groundbreaking ceremony was held for the new Lewisburg Area High School project, located in Kelly Township, Union County. The high school will be more than 60 thousand square feet larger than the existing school and will feature three athletic fields. The anticipated completion date is scheduled for the fall of 2016.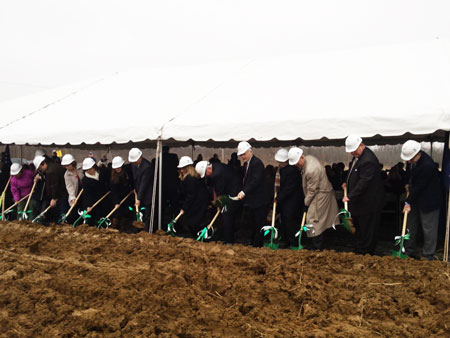 Local Blood Drive Announced in Union County

The American Red Cross has announced an upcoming blood drive to be held in Union County:
Tuesday, April 14th (2PM to 7PM)
Elimsport United Methodist Church
16145 South Route 44 Highway
Allenwood
To make an appointment to give blood, download the Red Cross Blood Donor App, visit their website at www.redcross.org/pa/harrisburg, or call 800-RED-CROSS.
---
If you do not wish to receive this email, click here to unsubscribe.
Privacy Policy
2015 © Senate of Pennsylvania
senatorgeneyaw.com