Tuesday, July 14, 2015
Dear Friends,
Hello! Thank you for subscribing to my E-newsletter. I am honored to serve the 23rd Senate District and look forward to working with you toward building a better future for Pennsylvania!
This E-newsletter serves to keep you updated on what is happening throughout Bradford, Lycoming, Sullivan, Susquehanna and Union counties and what I am doing as your state senator in Harrisburg. I hope that you will find this E-newsletter helpful, and if you have any questions or concerns, please feel free to contact me.
Gene Yaw
State Senator
www.SenatorGeneYaw.com
Senate Session Convenes This Week; State Budget Discussions Continue

The state Senate returns to voting session this week and budget discussions are continuing… Live web streams of Senate session and the majority of committee meetings are available on my website at www.senatorgeneyaw.com.

---
Senate and House Panels to Hold Joint Hearing on Enhancing the Safety of Highway Workers, Drivers and Pedestrians
The Senate Transportation Committee and House Transportation Committee will hold a Joint Hearing from 9:30 a.m. to 12:00 p.m. on Tuesday, July 14, North Office Building, Hearing Room 1, to collect testimony on "Enhancing the Safety of Highway Workers, Drivers and Pedestrians."
The Committees will hear testimony from an array of experts on a variety of safety-related legislation pending action in the General Assembly, from cameras in work zones to radar for local law enforcement.
The general public and media are invited to attend. Public comments may be sent to both of the corresponding Senate and House Committees.

Wolf Rejects Education Reforms, Pension Reform, Liquor Privatization
Lawmakers recently sent Governor Wolf a package of bills designed to balance the state budget without raising taxes. Our proposal took into consideration funding priorities expressed by citizens of the Commonwealth, including a substantial $370 million increase in education funding. The proposed budget which we enacted consisted of bipartisan reforms to improve our school funding mechanism, responsibly address the state's unsustainable public employee pension crisis, and privatize the sale of wine and liquor. It is disappointing to see Governor Wolf reject all of these concepts in favor of broad-based tax increases and a punitive severance tax on natural gas.
Perhaps most disappointing is the fact that there was agreement on approximately two-thirds of the line items in the budget. Rather than moving forward on items on which we agreed, and continuing to compromise on others, Governor Wolf chose to veto the entire budget. This decision jeopardizes state funding for a wide variety of programs and services. Funding for critical state services utilized by residents of the Commonwealth should not be held hostage because all of the Governor's demands were not met in the proposed budget presented to him by the General Assembly.
Governor Wolf ran for office primarily on the promise of increasing education spending without raising taxes on the middle class. The Senate and House of Representatives sent him a budget that accomplished both of these goals. While the Governor's actions thus far have been extremely disappointing, I am hopeful that a final budget agreement will be reached quickly to prevent any interruption of state services utilized by residents of the 23rd Senatorial District and throughout the Commonwealth. I am also hopeful that the final product will closely resemble the spending plan already approved by the Legislature.
If you would like to learn more about our budget proposal, I have included a link to a recent letter sent to Governor Wolf by leadership in both the Senate and House; click here to read that letter.

Senate Approves Bill Supporting Emergency Responders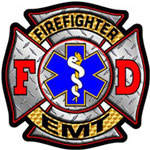 The Senate recently passed legislation I supported that is intended to help Pennsylvania's volunteer first responders. These fire and emergency personnel help to keep our communities safe and put their lives on the line to help others.
Senate Bill 299 gives municipalities the option to reduce or waive their local earned income tax for volunteer firefighters and volunteers at nonprofit emergency medical service agencies. Under the legislation, municipalities would have the authority to set the amount of the tax credit and the guidelines of the program, including specifying the number of calls to which a volunteer must answer and the level of training they must have.
Although the tax credit program would be optional for local governments, we hope every municipality will see the virtue of keeping and attracting its volunteer firefighters and emergency medical services personnel.

ICYMI: Touring Sun Area Technical Institute

[For more pictures, click here]
This month, a 'Conversation with Senator Gene Yaw' focuses on the Sun Area Technical Institute, located in New Berlin, Union County.
The program airs on: Blue Ridge Communications/Mansfield - Channel 13; CATV - Channel 8; Time Warner, Sayre; Adams Cable Service, Channel 7; Comcast/Williamsport - Click On Demand/Get Local/Local Government/State Senate/A Conversation with Senator Gene Yaw.
Please check local listings for air times.
A 'Conversation with Senator Gene Yaw' is intended to keep residents of the 23rd Senatorial District, which consists of Lycoming, Bradford, Sullivan, Susquehanna and Union counties, informed about state and local issues and to showcase the people, places and communities that make this area so unique.

Center for Rural PA Hearing Announcement
Five Key Questions to Ask If You Receive Unwanted Telemarketing Calls About Utility Service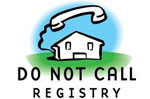 In light of recent customer reports of unsolicited, automated marketing calls, the Pennsylvania Public Utility Commission (PUC) today reminds consumers to gather as much information from callers as possible before filing a complaint with the PUC.
The PUC recommends that consumers ask the following five questions prior to filing a Commission complaint:
After asking the questions above in order to gather information and to verify that all actions have been taken to prevent telemarketing calls, consumers who receive unwanted calls are urged to file an informal complaint on the Commission's website or by calling 1-800-692-7380. The Commission recently released a new Consumer Complaint Procedures Guide and a tri-fold brochure to educate consumers about the Commission's complaint process.
Consumers can register for free with the state and/or federal "do not call" lists. Consumers can register with the federal Do Not Call Registry at www.donotcall.gov or by calling 1-888-382-1222. Consumers also can register online with the Pennsylvania Do Not Call List or by calling 1-888-777-3406. Consumers should note that telemarketers have 30 days to remove Do Not Call registrants from their call lists, and registration in either database is good for five years.

---
If you do not wish to receive this email, click here to unsubscribe.
Privacy Policy
2015 © Senate of Pennsylvania
senatorgeneyaw.com