Tuesday, August 4, 2015
Dear Friends,
Hello! Thank you for subscribing to my E-newsletter. I am honored to serve the 23rd Senate District and look forward to working with you toward building a better future for Pennsylvania!
This E-newsletter serves to keep you updated on what is happening throughout Bradford, Lycoming, Sullivan, Susquehanna and Union counties and what I am doing as your state senator in Harrisburg. I hope that you will find this E-newsletter helpful, and if you have any questions or concerns, please feel free to contact me.
Gene Yaw
State Senator
www.SenatorGeneYaw.com

Op-Ed: Gov. Wolf – Politics Before People

By Sen. Gene Yaw (R-23)

Like many of my colleagues in the Pennsylvania Senate, I was deeply disappointed that Governor Wolf chose to veto a $30.18 billion, no-tax, balanced state budget plan that would have made new investments in education, improved the funding mechanism for our schools and provided funding for critical state services. The Governor's impractical veto of the entire spending plan leaves us no closer to an agreement now than when he first introduced his budget proposal in March, which is a true disservice to the people who elected him on the promise of a "fresh start." The real question here: What is the Governor's motive?

The only thing to be gained by threatening an interruption of government services is political leverage. To put the well-being of millions of state residents at risk for the sole purpose of getting his own way is unbelievably arrogant and thoughtless. In pursuing this scorched-earth policy, the Governor has jeopardized funding for numerous programs and services relied upon by millions of state residents. He has done so not for the sake of good public policy, but rather for the worst of reasons – politics and a perceived political advantage.

We can argue that all sides bear some share of responsibility for failing to reach a mutually agreeable budget plan. The blame, however, for any delay in state funding for critical government services lies entirely on the Governor. Governor Wolf had an opportunity to move the process forward by approving the entire budget, or even just the numerous line items on which he and the legislature agree. It is extremely unfortunate that he chose the nuclear option of placing a higher value on politics than people. Ironically, out of the 400 budget line items approved by the legislature, almost 70 percent are funded at the level the Governor requested or higher. A 70 percent win in politics is a "landslide."

According to the Governor, the main sticking point in the budget is education. There is near-universal agreement that we can find a better way to allocate funding to our schools, and I appreciate that the Governor has at least acknowledged the problem. But, his solution to the problems facing the education community are extremely problematic. We cannot simply raise broad-based taxes to funnel more resources and tax relief into only those districts that supported Governor Wolf in the last election.

Pouring more money like syrup over education solves nothing and just encourages irresponsible spending. That approach only invites all state residents to pay a higher tax burden while only a select few reap the benefits. Pennsylvania already spends significantly more than the national average on a per-student basis. Without addressing the cost-drivers in the budget, like pension reform, property taxes will continue to increase. The Governor's position on pension reform leads to the result that unborn children who might become teachers have a right to rely on the pension plan currently in existence.

It is truly unfortunate that a primary reason for the budget veto is the Governor's desire to put a severance tax trophy on his wall. Of course, to achieve this goal, the Governor hides behind kids and alleges that they are being deprived of an education due to a lack of funding. Not only is this misleading but using kids in this manner is repugnant. The facts are that Pennsylvania spends about $3,000 more per student than the national average. Many have argued that a new funding formula, not more money, is needed. To this end, the Basic Education Funding Commission was commissioned by the legislature over a year ago to develop a new funding formula. Governor Wolf supported the activities of this committee, which, in fact did, propose a new funding formula. That proposal for distributing state funding for basic education to Pennsylvania's 500 school districts was adopted by the legislature and is a part of the approved budget. The Governor vetoed the very thing he asked for. Why?

Recognizing that education spending is a priority for Pennsylvanians, the budget approved by the legislature and vetoed by the Governor increased Basic Education funding by $100 million, increased Special Education funding by $20 million, increased Pre-K Counts funding by $25 million and increased support for Head Start programs by $5 million. In fact, every school district across my Senate District and the state would have received more basic and special education funding than they received last year. The approved budget also authorized $50 million more for higher education and $348 million more for Pennsylvania school employee retirement. The education appropriation passed by the legislature for the FY 2015-16 was the largest ever for Pennsylvania.

In addition, Governor Wolf's veto of the budget package also eliminated the General Assembly's initiative to provide local school districts with reimbursements through the PlanCon Program and put in place a revised process for future reimbursements. The state's Planning and Construction Workbook, otherwise known as PlanCon, is a 41-year old state program to assist local school districts in meeting the construction costs of building new facilities or renovating older ones. According to estimates, the Commonwealth currently owes local school districts reimbursement in excess of $5.3 billion for over 540 projects. The provisions included in the vetoed budget package would have allowed the Commonwealth to pay the school districts the outstanding state reimbursement in immediate lump sum payments. Now, many districts are faced with years of uncertainty and the need to use local funds to continue to pay the state's share of debt service and construction costs while waiting for reimbursement.

The Governor's plan is not a viable alternative, and this opinion is validated by the fact that many of his Democrat allies in the legislature have not publicly endorsed his plan. A recent report issued by the National Association of State Budget Officers (NASBO) indicated that of the more than $3 billion in net tax increases planned by all 50 states, Governor Wolf's proposal is the largest of the recommended revenue hikes. Moreover, the Governor's planned hike is larger than the combined hike for all 50 states due to some states proposing tax cuts. The NASBO report also shows that the Governor's planned spending increases, including his property tax and pension proposals, put Pennsylvania in the top three for spending out of all 50 states. Under his plan, spending would increase by $4.77 billion, right behind New York ($7.49 billion) and California ($5.31 billion). According to a recent PennLive article, Governor Wolf is the most liberal Governor in the entire United States. That is not Pennsylvania's heritage.

The Governor's budget veto puts the onus on his Administration to chart a better path forward. Continuing to insist on his ill-conceived, indefensible tax-and-spend budget that has been thoroughly vetted and soundly rejected by the legislature and the people of Pennsylvania will only hurt the people he was elected to help. Governor Wolf needs to work with the legislature to adopt a budget that is based on sound fiscal policy, rather than political posturing. Do something positive Governor!

Center for Rural PA Update

Center for Rural Pennsylvania Hearing on Heroin and Opioid Addiction

On Wednesday, July 29, Center board members welcomed presenters and attendees to the second of three public hearings on heroin and opioid addiction treatment and recovery at The Commonwealth Medical College in Scranton. Public and private treatment and recovery specialists, health care professionals, educators, and law enforcement officials presented testimony at the hearing.

For more information, click here.




Pictured left to right: Dr. Steven Scheinman, president and dean, The Commonwealth Medical College; Sen. Gene Yaw; Ida Castro, JD, vice president, Government and Community Relations, The Commonwealth Medical College; and Barry Denk, Center for Rural PA director.

Winter Jobs Deadline Approaching
Application Deadline for PA Winter Jobs Program is Aug. 21.
If you're interested in working within the Pennsylvania Department of Transportation (PennDOT) Winter Maintenance Program, please click here.
The program runs Sept. 1 through March 31. Positions include Transportation Equipment Operators, Diesel Mechanics, Radio Dispatchers, Clerk Typists, Welders, and Tradesman Helpers. People in these positions supplement the permanent workforce and have the potential to lead to permanent full-time employment.
Positions pay between $12.25 and $18.66 hourly. The application deadline is Aug. 21. All interested candidates should apply through www.employment.pa.gov under the PennDOT Winter Maintenance Program category. Applicable skills and requirements, such as CDL qualifications, will be tested for during the interview process.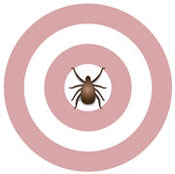 With Pennsylvania leading the nation in reported cases of Lyme disease, the Pennsylvania Department of Health has called for increased awareness about this serious disease.
When detected early, Lyme disease can be treated with antibiotics. Left untreated, the disease can spread to the joints, heart and nervous system. Early diagnosis is important in preventing late-stage complications. The first line of defense against Lyme disease is to take precautions in the outdoors by using insect repellent with DEET, wearing long sleeve shirts and long pants, checking for - and promptly and properly removing – any ticks, and showering shortly after exposure.
The recently released 2014 Lyme statistics show increases in reported Lyme cases in most counties in the state. For the past five years, Pennsylvania has led the nation in reported Lyme disease cases.
For more information on Lyme disease and to view the latest case report, click here.

Lycoming County Planner Appointed to State Transportation Advisory Committee
Last week, Lycoming County Transportation Planner, Mark Murawski, was appointed by PA Senate President Pro Tempore Joe Scarnati, 25th District, to serve on the Pennsylvania Transportation Advisory Committee (TAC). I was pleased to recommend Mark to fill this vacancy.
The 30-member committee consults with and advises the State Transportation Commission and PennDOT Secretary to determine goals and allocations of resources to address all modes of transportation. Over the past decade, the TAC issued a dozen reports on a variety of transportation topics including installing cameras in work zones to improve motorist and highway worker safety, determining overall transportation funding needs that led to the passage of Act 89 legislation, and defining a core transportation system to ensure strategic targeting of investments important to goods movement and economic development.
Mark will join another Lycoming County resident and former Woodward Township Supervisor, Jeff Stroehmann, who is already serving on the Transportation Advisory Committee. Stroehmann is Vice-President of Operations at Moran Industries.

DEP Accepting Applications for Small Business Advantage Grants
Small businesses can apply now for PA Advantage Grants to help pay for pollution-cutting, energy-efficient upgrades. The grants provide funding to projects that include anti-idling technology for trucks, HVAC and boiler upgrades, high-efficiency lighting, solvent recovery systems and waste recycling systems. Grants are funded by the Impact Fee paid by natural gas developers and the state Capital Stock and Franchise Tax.
For more information, click here.

PHEAA Update!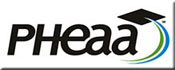 The PA Higher Education Assistance Agency reminds first-time applicants that if you plan to enroll in a community college; a designated Pennsylvania Open-Admission institution; a business, trade, or technical school; a hospital school of nursing; or a two-year program that is not transferable to another institution; you must submit the FAFSA and the Pennsylvania State Grant Form by August 1. For more information, click here.

---
If you do not wish to receive this email, click here to unsubscribe.
Privacy Policy
2015 © Senate of Pennsylvania
senatorgeneyaw.com