Monday, October 19, 2015
Dear Friends,
Hello! Thank you for subscribing to my E-newsletter. I am honored to serve the 23rd Senate District and look forward to working with you toward building a better future for Pennsylvania!
This E-newsletter serves to keep you updated on what is happening throughout Bradford, Lycoming, Sullivan, Susquehanna and Union counties and what I am doing as your state senator in Harrisburg. I hope that you will find this E-newsletter helpful, and if you have any questions or concerns, please feel free to contact me.
Gene Yaw
State Senator
www.SenatorGeneYaw.com

Senate Reconvenes Today at 1 p.m.
Scheduled Committee Action
Transportation Committee Meeting
Tuesday – 9:30 a.m. – Room 8E-B East Wing

A meeting to consider Senate Bills No. 62 and 146; and House Bills No. 838, 1278, 1335 and 1411.
Judiciary Committee Hearing
Tuesday – 10:30 a.m. – Room 8E-B East Wing

A public hearing to examine Senate Bill 869 (Folmer) and proposed reforms to the civil system of asset forfeiture in Pennsylvania.
State Government Committee Hearing
Wednesday – 10:00 a.m. – Hearing Room 1 North Office Building

A joint informational session with the House State Government Committee on the new online voter registration system.

Senate Approves Employee Paycheck Protection

Last week, the state Senate passed "Paycheck Protection" legislation that would ensure that public employee paychecks and taxpayer resources are no longer used as a vehicle for the collection of political money by outside groups.

Senate Bill 501, which I co-sponsored, allows public-sector unions to continue to collect membership dues from union members. SB 501 also allows for the continued payroll deduction from non-members as long as those funds are used strictly for collective bargaining purposes, grievances, and arbitrations -- money otherwise known as the "Fair Share" amount.

Senate Bill 501 also allows unions to continue to spend political money, it just cannot be collected from employee paychecks by the government. Political contributions and other political funds must be collected from individuals directly by the organization seeking the funds -- just as every other political organization must do.

The legislation only applies to public-sector union contracts that currently benefit from this taxpayer-funded legal and financial privilege.

Bill to Reduce Fresh Water Use in Drilling Enacted
Legislation to reduce the use of fresh water in oil and gas drilling operations was signed into law Oct. 8.
Act 47 of 2015 clarifies legal liabilities associated with the use of treated mine water in oil and gas operations.
Several oil and gas companies already use treated mine water in place of fresh water in the natural gas extraction process, but concerns regarding liability issues have prevented many companies from utilizing this approach.
The legislation does not weaken any existing environmental safeguards designed to protect public health.
It would only clarify parties that could be held responsible if the mine water is not treated or utilized properly.

Bill on Campus Arrest Powers Signed Into Law
Legislation to better protect students and the public on college campuses was signed into law Oct. 1.
Act 41 of 2015 clarifies where campus police officers employed by the 14 state-owned universities have arrest powers.
In an October 2014 court case, the Superior Court determined that a road running through a university campus was not technically "campus grounds," so campus police did not have clear arrest powers along that stretch. As a result of this determination, a drunk driving conviction was overturned.
Act 41 ensures that campus police officers employed by the state-owned universities can make arrests on the highways, traffic ways, bike paths and pedestrian walkways that traverse or abut lands and buildings owned, controlled, leased or managed by the universities of the State System of Higher Education. These duties are already possessed by municipal police officers and state-related university police officers.

Television Program: Rusty Rail Brewing Company Tour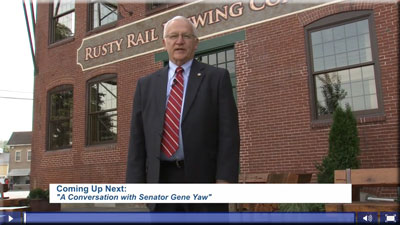 For more pictures, click here.
This month, "A Conversation with Senator Gene Yaw" tours Rusty Rail Brewing Company in Mifflinburg, Union County.
The television report will air on: Blue Ridge Communications/Mansfield - Channel 13; Service Electric Cablevision - SECV Productions - Channel 8; Time Warner, Sayre; Adams Cable Service, Channel 7; Comcast/Williamsport - Click On Demand/Get Local/Local Government/State Senate/A Conversation with Senator Gene Yaw. Please check local listings for air times.
"A Conversation with Senator Gene Yaw" is intended to keep residents of the 23rd Senatorial District informed about state and local issues and to showcase the people, places and communities that make this region so unique.
Senator Yaw's television report is also available online at www.senatorgeneyaw.com, click 'Newsroom' and 'A Conversation with Senator Gene Yaw'.

Join me for a Tele-Town Hall Discussion on
Monday, October 26th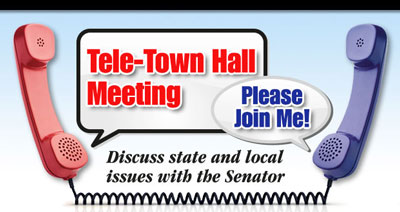 On Monday, October 26th, 6 p.m. – 7 p.m., I will be holding a telephone town hall event to discuss the ongoing budget impasse and many other important issues before the state Senate. It's also an opportunity for me to hear directly from you.
You may be one of thousands of residents in Bradford, Lycoming, Sullivan, Susquehanna and Union counties who will receive a call alerting you to the town-hall. If you do not receive a call, there is still an opportunity for you to participate by calling 877-229-8493 and entering PIN 111880. Also, you can sign up by texting "PASENYAW" to 828282.
This type of meeting allows callers to listen in, offer opinions, and even ask questions from the comfort of their own home. It's a simple and straightforward way to have a good dialogue, given many people's hectic schedules.
Residents also have the option to stream the event on a computer, tablet or smartphone by clicking here.

Herr Memorial Library Holds Ground Breaking Ceremony

On Sunday, October 18th, I had the pleasure of joining Herr Memorial Library Board members and staff, as well as local representatives, for a ground breaking ceremony to commence the Library's expansion project. In January, the state announced that the Library, located in Mifflinburg Borough, Union County, would receive a Keystone Recreation, Park and Conservation Fund library facilities grant to support capital improvements. I applaud the Library and thank them for providing services for the people of Union County and beyond.
Report Released on Lyme Disease in the Commonwealth
For the last three years, Pennsylvania has led the nation in cases of Lyme disease. Last year, the state reported 7,457 cases.
Last week, the Pennsylvania Department of Health announced the release of a comprehensive report on Lyme disease in Pennsylvania to help guide the commonwealth's strategy to address this growing health problem.
The report, produced by the Task Force on Lyme Disease and Related Tick-Borne Diseases, provides recommendations to the Department of Health and the General Assembly on prevention, education, and surveillance strategies to combat Lyme disease.
The data and findings contained in the report will help shape the Commonwealth's outreach and actions on Lyme disease in the future.
The task force, created under Act 83 of 2014, was charged with assessing the research data and making recommendations in the areas of public awareness, disease prevention, and environmental surveillance. The 20 task force members represent an array of individuals from state agencies and professionals in various health and research fields, as well as patient groups.
The most recent statewide data show the reported cases of Lyme disease on the rise in most counties in the state and the presence of the Lyme disease-carrying black-legged, or deer, tick in all 67 counties.

Sullivan County Township Convention
Sullivan County Association of Township Officials Annual Convention Held
Recently, I was invited to speak during the Sullivan County Township Officials Annual Dinner and Convention held at the Muncy Valley Fire Hall. I had the opportunity to provide a legislative update on a number of issues including the state budget, Act 89, Act 13, and environmental bills before the Senate Environmental Resources and Energy Committee.

Sen. Yaw speaks with Jim White (Elkland Township), President of the Sullivan County Association of Township Officials.
Comcast's Internet Essentials Program
Comcast Expands Low-Cost "Internet Essentials" Program for Families

Home internet access helps many of us conveniently search for information, pay bills, plan trips, and more. It also gives our children a leg up with school assignments and projects. For thousands of families in our region, internet access is something that some families simply cannot afford.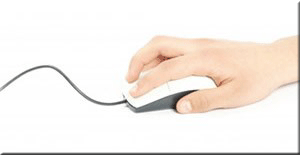 Now in its third year, "Internet Essentials", Comcast's Internet adoption program, targets low-income households with school-age children who are eligible to receive free or reduced lunches under the federally assisted National School Lunch Program. The program allows families to access internet services, and even computers, at a discounted rate.
For more information about Internet Essentials, visit InternetEssentials.com. Educators or third-parties interested in helping to spread the word can find more information at InternetEssentials.com/partner. Parents looking to enroll in the program can call (855) 846-8376.
No tax dollars are spent on this program.

#StayConnected
---
If you do not wish to receive this email, click here to unsubscribe.
Privacy Policy
2015 © Senate of Pennsylvania
senatorgeneyaw.com