Monday, February 29, 2016

Dear Friends,
Hello! Thank you for subscribing to my E-newsletter. I am honored to serve the 23rd Senate District and look forward to working with you toward building a better future for Pennsylvania!
This E-newsletter serves to keep you updated on what is happening throughout Bradford, Lycoming, Sullivan, Susquehanna and Union counties and what I am doing as your state senator in Harrisburg. I hope that you will find this E-newsletter helpful, and if you have any questions or concerns, please feel free to contact me.
Gene Yaw
State Senator
www.SenatorGeneYaw.com
Senate Budget Hearings Continue
Update: Senate Appropriation Hearings Continue
The proposed 2016-17 state budget, as well as allocations for the 2015-16 fiscal year, are the focus of public hearings being held by the Senate Appropriations Committee. To find every hearing, along with video, summaries and the hearing schedule, click here.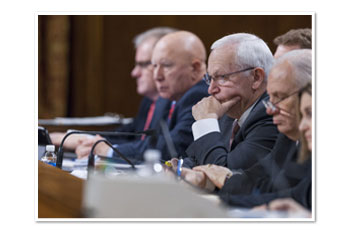 Department of Conservation and Natural Resources (DCNR)

Senator Yaw questions Pennsylvania Department of Conservation & Natural Resources Secretary Cindy Dunn on February 24th in Harrisburg on the stalled development of natural gas leases in Pennsylvania state forests. Watch Video

Department of Environmental Protection (DEP)

Senator Yaw questions Pennsylvania Environmental Protection Secretary John Quigley on February 25th in Harrisburg on the proposed Environmental Protection Agency Clean Power Plan. Watch Video
Supporting Pennsylvania Agriculture
OP-ED: Pennsylvania Agriculture – A Worthy Investment
By: Senator Gene Yaw (R-23)
Since 1855, the Commonwealth of Pennsylvania and Penn State University have partnered to create one of the most notable agriculture institutions across the nation.
The University, on behalf of the Commonwealth, provides important research, teaching, and extension support in the animal, plant, food, engineering, environmental, social, and business management sciences. It runs the 4-H program and the Master Gardeners Program, which has a combined 92,000 members. It explores issues related to the health of the Chesapeake Bay and its watershed. It runs laboratories that ensure our food is safe, that our farmers have the most up-to-date research information, and that our forests are sustainable. In short, Penn State University is critical to our food and fiber sector here in Pennsylvania.
And now, in 2016, there is a distinct possibility that this 160-year partnership could soon end. This possibility exists because the governor chose not to fund Penn State or its College of Agricultural Sciences until he gets his way of more and more taxation. He is willing to hold the entire Commonwealth and our agriculture community hostage to achieve this goal.
In December, Governor Wolf slashed nearly $100 million for agriculture when he line-item vetoed House Bill 1460, legislation that would have fully funded state government operations for Fiscal Year 2015-16. The line items vetoed by the Governor included vital funding that would prepare the state to meet the challenges of ongoing bio-security issues, including Highly Pathogenic Avian Influenza (HPAI), as well as county extension services that many farmers use on a regular basis.
As a direct result of this veto, the furloughing of 162 county educator-agents and hundreds of full and part-time employees affiliated with the PSU College of Agricultural Sciences could slowly become a reality at the end of this current fiscal year.
Penn State Extension maintains a presence in all 67 Pennsylvania counties, which are organized under 22 administrative districts across the state. My Senate District consists of Bradford, Lycoming, Sullivan, Susquehanna and Union counties, which includes District 4, District 7 and District 14. On a daily basis, over 71 hard-working employees assist individuals, families, businesses, and communities throughout our region with information, and provide a broad range of educational programs for the 4,600 local farms and farm families to ensure strong agriculture and food systems.
Pennsylvania is close to becoming the only state in the nation that does not run an Agricultural Extension program. We might soon be the only state without 4-H, and we may soon be the only state without a state-supported College of Agricultural Sciences.
As a member of the Senate Agricultural and Rural Affairs Committee, I understand just how devastating this would be to our state. On a daily basis, I have farmers, food processors, extension educators, farm bureau members, and youth leaders tell me stories of how important Penn State is to them and their efforts. Every year at the Farm Show, I see first-hand the impact of the College of Ag Sciences on our state's most important industry. And each summer at Ag Progress Days I am reminded that Pennsylvania agriculture would suffer greatly without the myriad of services that Penn State provides to our Commonwealth.
The good news is that the General Assembly recognizes a good value, and in a bipartisan fashion crafted a state budget that increased funds for Penn State's research and extension services by $4.3 million.
As Pennsylvanians, we take great pride in our agriculture heritage. The exciting growth and development of this industry is a true testament to our history, which supports thousands of jobs, small businesses, and families across our state. It's important that we all play a role in promoting and enhancing this industry, and that most definitely should include our Governor, as well.
Now we have just a few months to restore the governor's veto of this funding before irreparable harm comes to these agriculture sectors. I hope you will join me in urging the Governor to finalize this crucial funding as soon as possible.

Bill Exempts Active Duty Military Pay From Local Tax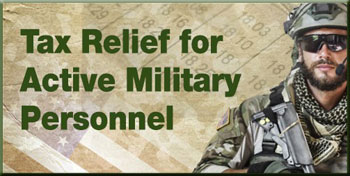 I recently supported legislation signed in to law exempting active military personnel from having to pay a local earned income tax (EIT). Active duty military pay used to be exempt from the EIT, but was inadvertently changed under a 2008 law that altered the definition of "earned income" and resulted in the EIT being taken out of active duty military pay earned within the Commonwealth.
The new law takes effect immediately and is applicable to earned income taxes levied and collected after Dec. 31, 2015. To read more, click here.

FAFSA Completion Help Events Scheduled for Lycoming County
The Pennsylvania Higher Education Assistance Agency is providing Pennsylvania families with assistance in completing the Free Application for Federal Student Aid (FASFA) during help events being held now through April. These sessions are free to the public. For a full list of dates and locations, click here.

Grant Opportunities for Local Governments
CFA Accepting Applications For Water-Related, Recreation Grants Starting March 1st
The Commonwealth Financing Authority will be accepting the next round of applications for grants funded by Act 13 for watershed restoration, abandoned mine drainage abatement, baseline water quality data, orphan or abandoned well plugging, sewage facilities and flood mitigation programs starting March 1. The deadline for applications is June 30. Types of projects that can be funded are:
Abandoned Mine Drainage Abatement & Treatment Program (AMDATP)

Baseline Water Quality Data Program (BWQDP)

Flood Mitigation Program (FMP)

Greenways, Trails and Recreation Program (GTRP)

Orphan or Abandoned Well Plugging Program (OAWP)

Sewage Facilities Program (SFP)

Watershed Restoration Protection Program (WRPP
---
Pennsylvania Historical and Museum Commission
Keystone Historic Preservation Grant Programs
Keystone Historic Preservation Project Grants are available to qualified nonprofit organizations and local governments for the planning and development of historic resources, including but not limited to: historic buildings surveys, historic preservation plans, design guidelines, feasibility studies, historic resource revitalization plans, preparation of plans to help communities develop preservation ordinances and/or Certified Local Government certification, archaeological surveys, National Register nominations, and historic structure reports. Grant projects may apply for up to $25,000. All projects require a dollar-for-dollar cash match with a minimum application of $5,000. Full grant program guidelines and application instructions may be found here.
Keystone Historic Preservation Construction Grants are available to qualified nonprofit and public agencies that own or support publicly accessible historic property, property listed in or eligible for listing in the National Register of Historic Places.
Applicants may apply for up to $100,000. All projects require a dollar-for-dollar cash match with a minimum application of $5,000. Projects must meet applicable Secretary of the Interior's Standards for the Treatment of Historic Properties and projects must be for historic properties either listed in the National Register of Historic Places or have been determined eligible for listing in the National Register by the Pennsylvania State Historic Preservation Office (PASHPO). Click here for full grant program guidelines and application instructions.
The deadline for applications is March 14, 2016.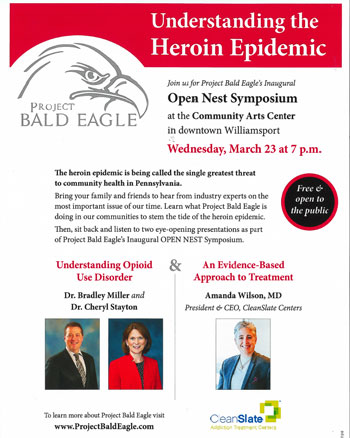 #StayConnected
---
If you do not wish to receive this email, click here to unsubscribe.
Privacy Policy
2016 © Senate of Pennsylvania
senatorgeneyaw.com