Thursday, March 17, 2016
Dear Friends,
Hello! Thank you for subscribing to my E-newsletter. I am honored to serve the 23rd Senate District and look forward to working with you toward building a better future for Pennsylvania!
This E-newsletter serves to keep you updated on what is happening throughout Bradford, Lycoming, Sullivan, Susquehanna and Union counties and what I am doing as your state senator in Harrisburg. I hope that you will find this E-newsletter helpful, and if you have any questions or concerns, please feel free to contact me.
Gene Yaw
State Senator
www.SenatorGeneYaw.com
Senate, House Vote to Restore Wolf's Cuts to Schools, Hospitals, Agriculture
The ball is once again in Governor Wolf's court. The state Senate and House of Representatives yesterday voted to restore funding to a number of programs that were vetoed by Governor Wolf in December, including critical funds for education, agriculture and rural hospitals.
The supplemental budget, House Bill 1801, would increase state support for education by $200 million and restore much of the $6 billion in funding eliminated by the Governor's line-item vetoes. The $30.031 billion spending plan would utilize existing revenues without the need for a tax increase.
Passage of the budget is crucial because it finally allows Pennsylvania to move beyond the nine-month budget impasse and begin working in earnest toward a responsible budget for next year.
Basic Education will see $5.95 billion in funding, an increase of $200 million from fiscal year 2014-15. The total also represents a $50 million increase over the funding vetoed by the Governor.
HB 1801 reverses the Governor's line-item vetoes of funding for community colleges and the State System of Higher Education, while providing full funding for Pennsylvania's state-related universities: Penn State, Pitt, Temple and Lincoln.
The bill would provide funds to preserve programs such as agricultural extension and research and 4-H that are currently in jeopardy since they were defunded by the Governor.
It takes 129 people in this Capitol to do anything. That's 26 senators, 102 house members and the Governor. On at least three occasions, we've had the agreement of 128 people. We have an agreement of 128 people again, and we're looking at one person who has not seen fit to agree with the other 128. I get really offended that this Governor is using kids in public schools, kids in college, kids in 4-H as leverage. Somewhere along the line 128 people can't be wrong.
For more budget information, click here.

---
During the recent Senate Agriculture & Rural Affairs Committee hearing on the impact of partial funding of the Department of Agriculture budget, Senator Yaw outlined the way Governor Wolf has single-handedly blocked the budget process.

Showcasing Project Bald Eagle
PROJECT BALD EAGLE:
Combating the Heroin Epidemic
in Northeastern and Central Pennsylvania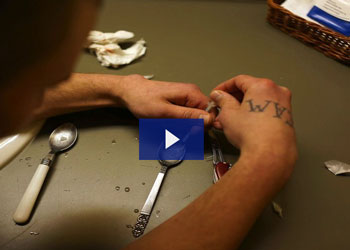 Steve Murphy Shope, Executive Director of Project Bald Eagle, sat down with me recently to discuss efforts to combat heroin & opioid abuse across Northcentral and Northeastern Pennsylvania. Project Bald Eagle, a Lycoming County based non-profit, focuses on community education related to drug abuse, including the rise of heroin and opioid abuse. The community coalition also serves as a "hub," linking those in need with available services.

Recognizing Rural Electric Cooperatives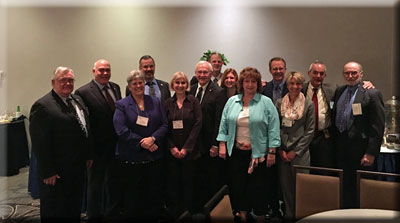 On Tuesday, March 15th, The Pennsylvania Rural Electric Association (PREA) held its annual reception in Harrisburg. PREA serves as the unified voice for electric cooperatives in Pennsylvania and New Jersey. Together, these cooperatives represent more than 600,000 consumers in over 230,000 rural households, businesses and industries in the two states.
In my Senate District, Claverack REC is an electric distribution cooperative serving more than 18,000 members in Bradford, Lackawanna, Luzerne, Lycoming, Sullivan, Susquehanna and Wyoming counties, and Sullivan County REC is an electric distribution cooperative serving nearly 6,000 members in Bradford, Lycoming and Sullivan counties.

FFA Leadership Conference Held
Local FFA Leaders Meet in Harrisburg
On Tuesday, March 8th, I joined FFA students from the Athens, Canton, Northeast Bradford, Troy and Williamsport Chapters during the 2016 State Legislative Leadership Conference. This conference teaches over 400 students the legislative process. Teaching today's youth how government works is vital to the future of our industry and our country. Students debate actual bills and conclude the conference by having breakfast with their state Legislators. An afternoon of community service is also performed by all attendees! I was very happy to meet up with the students this year. They are the FUTURE of Pennsylvania agriculture! (Click photos to enlarge.)

Local Group Entertains in Harrisburg
Millionaire Strolling Strings Perform at State Capitol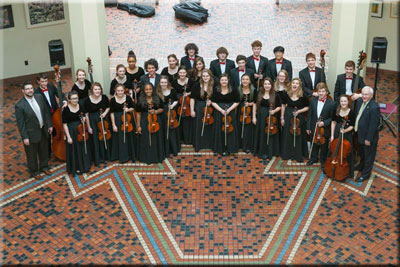 On Thursday, March 10th, the Millionaire Strolling Strings performed at the State Capitol Building. The Strolling Strings have been in existence since 1987 and have been entertaining audiences in the Williamsport area, the Commonwealth of Pennsylvania, and across the country. The students are admitted by an audition process and memorize all the music that is performed. They provide musical entertainment for local soup kitchens, Government officials and parties, private parties, and many other types of events. The group numbers between 25 and 40 students (depending on the year) and performs approximately 25-35 times each school year. They perform music from the classical, jazz, pop, and alternative styles literature.

High School Wins in Vegas
Construction Trade Program wins Back-to-Back NAHB Championships
During the 57th Annual Home Builders Show in Williamsport last week, I presented congratulatory citations to the Williamsport Area High School Construction Trades Program students, under the direction of Randy Williamson, for winning the 2016 National Association of Home Builder Student Chapters Residential Construction Management Competition in Las Vegas.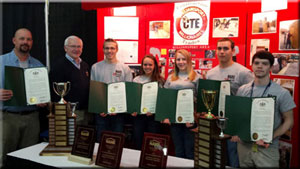 RCMC is a competition that gives students the opportunity to apply skills learned in the classroom to a real construction company by completing a management project/proposal. Proposals are submitted to a group of construction company executives who act as judges. During the convention, students defend their proposals to the judges in front of an audience.

On March 4th, I visited the 27th Annual Susquehanna County Ag Days at Elk Lake High School.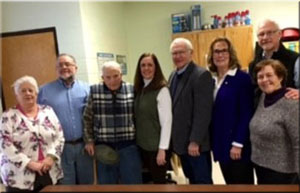 Over 700 farmers, their families and other individuals with an interest in agriculture attended Ag Day, taking part in educational programs and meeting with local agribusiness and agricultural industry persons. The day also featured numerous ag vendors, health organizations, lunch, pie baking contest, pie auction, and delicious dairy products including milk, cheese, and, of course... ice cream.

---
If you do not wish to receive this email, click here to unsubscribe.
Privacy Policy
2016 © Senate of Pennsylvania
senatorgeneyaw.com