Friday, July 1, 2016
Dear Friends,
Hello! Thank you for subscribing to my E-newsletter. I am honored to serve the 23rd Senate District and look forward to working with you toward building a better future for Pennsylvania!
This E-newsletter serves to keep you updated on what is happening throughout Bradford, Lycoming, Sullivan, Susquehanna and Union counties and what I am doing as your state senator in Harrisburg. I hope that you will find this E-newsletter helpful, and if you have any questions or concerns, please feel free to contact me.
Gene Yaw
State Senator
www.SenatorGeneYaw.com


Senate Approves On-Time, State Spending Plan:
Measure Sent to Governor
The State Senate and House of Representatives have passed a balanced and on-time state spending plan that will boost funding for education to the highest level in state history and allocate new funds to fight the state's opioid epidemic. I was pleased to support this measure, which has been sent to the Governor.
Senate Bill 1073 will support the core functions of government, and allocate $245 million in new funding for basic education, special education, and Pre-K Counts without the need for new or increased income or sales taxes.
Throughout the past year, I have heard from my constituents that they cannot afford massive tax increases and they do not want the state to see another painful budget impasse that hurts our schools and community organizations. This budget is on-time and provides for a historic investment in our schools and our students without an increase in broad-based taxes.
The budget also includes $15 million to address the state's opioid epidemic, $11 million in additional funding for veterans' homes, and an additional $345 million to help reduce the state's pension debt.
Other Details:
The FY16-17 budget increases the state's share of PreK-12 funding (by $665 million) to a historic high of $11.7 billion.

Basic Education Funding increases by $200 million (3.5 percent) from $5,695,079 to $5,895,079 in FY16-17.

SB 1073 provides an additional $25 million for the Pre-K Counts program (to $147 million), a $20 million boost for special education (to nearly $1.1 billion), an increase of $10.4 million for early intervention programs (to $252 million), and $5 million more for Head Start (to $49 million).

SB 1073 allocates $15 million to combat heroin and opioid addiction, including funds for emergency addiction treatment and behavioral health services.

Funding for West Nile Virus and Zika Virus Control is increased by $1.4 million (36.8 percent) to a total of $5.3 million.

The budget restores funding that was eliminated by the Governor for a number of important health programs: Regional Cancer Institutes ($600,000); Lupus ($100,000); Trauma Prevention ($460,000); Epilepsy Support Services ($550,000); Bio-Technology Research ($669 million); Tourette Syndrome ($150,000); ALS Support Services ($500,000).

The budget restores funding for key agricultural programs eliminated by the Governor and provides $2 million in new funding to combat avian flu.

State funding for the Department of Military & Veterans Affairs increases by 12.8 percent ($16.59 million) to nearly $146 million in FY16-17, including a 12.8 percent increase ($11.6 million) in state support for Veterans Homes ($102 million).
For more information, click here.

Legislation Will Limit Opioid Prescribing to Children;
Require Warning Labels on Opioid Containers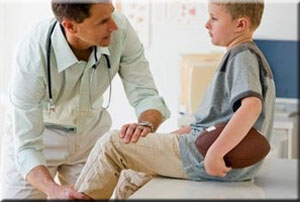 This week, I sponsored legislation limiting the amount of opioids that children may be prescribed. The bill addresses the increasing risk of children becoming addicted to opioids and heroin after being prescribed painkillers.
My bill would limit the prescription for a controlled substance containing an opioid to a seven-day duration unless there is a medical emergency that puts the child's health or safety at risk. Additionally, the legislation will require a health care professional to obtain written consent from a minor's parent or legal guardian to prescribe a medical treatment containing opioids, and provide information on the risks of addiction and dangers of overdose associated with the medication.
Throughout the two years of hearings by the Center for Rural Pennsylvania, which I chaired, testifiers commented about how an oversupply of medications prescribed to youth for sports injuries, or a dental procedure, was the springboard to a young person's becoming addicted to prescription opioids. In many instances, prescriptions are written for a 30-day supply. By re-evaluating current dispensing practices, especially when it affects our children, we take another important step in our collective efforts to rein in this heroin and opioid addiction crisis in our state.
To read more, click here.

American Conservative Union Award Presented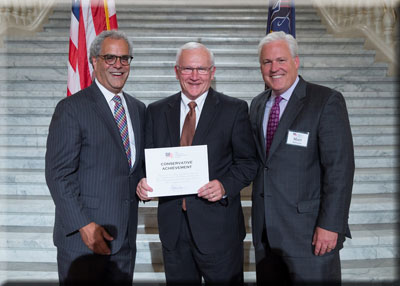 This week, I was honored to be recognized with the American Conservative Union's (ACU) "Award for Conservative Achievement" for my legislative record in 2015.
Matt Schlapp, ACU Chairman and former advisor to President George W. Bush, presented me with the award during a ceremony held at the State Capitol Building.
Founded in 1964, the American Conservative Union is the oldest and largest grassroots conservative organization in the nation. ACU is the leading entity in providing conservative positions on issues to the Unites States Congress, the Executive Branch, State Legislatures, the media, political candidates and the public.

Dog Wardens to Conduct License, Rabies Compliance Checks in Pennsylvania Counties
In July, dog wardens will canvass homes in Sullivan and Susquehanna counties, ensuring all dog owners have current licenses and rabies vaccinations for their dogs.
Sullivan County; the week of July 4

Susquehanna County; the weeks of July 18 and July 25
Under Pennsylvania law, all dogs three months or older must be licensed by January 1 of each year. The fee is $6.50 for each spayed or neutered dog and $8.50 for other dogs. Older adults and persons with disabilities may purchase a license for $4.50 for spayed or neutered dogs and $6.50 for others.
Additionally, all dogs and non-feral cats (three months of age and older) must be vaccinated against rabies. Booster vaccinations must be administered periodically to maintain lifelong immunity.
Violators can be cited with a maximum fine of $300 per violation plus court costs.
Licenses may be purchased through your County Treasurer, by calling your county courthouse, or from a registered issuing agent.
For more information, visit www.licenseyourdogPA.com or call 717.787.3062.

Availability of Rebates Through PA AFIG Program
The Department of Environmental Protection (DEP) has announced the continued availability of grants to Commonwealth residents under the Pennsylvania's Alternative Fuel Vehicle Rebate Program. The program, administered by the Department through the Alternative Fuels Incentive Grant Program (AFIG), provides rebates to Commonwealth residents to assist individuals with the incremental costs of purchasing an alternative fuel vehicle.
To qualify for the rebate, the alternative fuel vehicle must be registered in Pennsylvania and be operated primarily within the Commonwealth. The rebate will be offered on a first-come, first-served basis in the order in which they are received. Rebate request forms and required documentation must be submitted to the DEP no later than six months after the vehicle is purchased.
The following rebates are offered:
$2,000 rebate for a Plug-In Hybrid Electric Vehicle (PHEV) (battery system capacity equal/greater than 10 kWh) or Battery Electric Vehicle (EV) (battery system capacity equal/greater than 10 kWh). (Does not include electric motorcycle, scooter, ATV or low speed electric vehicle.)

$1,000 rebate for a PHEV or EV (battery system capacity less than 10 kWh). (Does not include electric motorcycle, scooter, ATV or low speed electric vehicle.

$1,000 rebate for a Natural Gas fueled vehicle (CNG). OEM/Certified Retrofit only.

$1,000 rebate for a Propane fueled vehicles (LPG). OEM/Certified Retrofit only.

$1,000 rebate for a Hydrogen and/or Fuel Cell vehicles (FC).

$500 rebate for an Electric motorcycle, scooter, ATV or other low speed electric vehicle if registered in Pennsylvania (EMC).
There are only a limited number of rebates available at $2,000. The rebate program offered will be reassessed upon payment of the first 250 rebates at $2,000 or December 31, 2016 whichever occurs first. DEP encourages interested applicants to visit the website for rebate forms and an up-to-date listing of rebate availability at www.dep.state.pa.us, keyword: Alternative Fuel Vehicle Rebates.

Commonwealth Financing Authority Approves Funding for Local Projects
The Commonwealth Financing Authority (CFA) has approved over $960,000 in funding to support four projects in the 23rd Senate District.
The funding was made available through the Marcellus Legacy Fund and the newly created Multi-Modal Transportation Fund (MTF), both administered by the CFA.
The Northcentral Pennsylvania Conservancy, headquartered in Williamsport, has been approved for $28,172 in Watershed Restoration and Protection funds to conduct in-stream monitoring work at six properties located in Union, Montour, Northumberland and Snyder counties. The project will determine the biological effectiveness of the processes used to stabilize vertical, cut banks and restore the in-stream biological habitat on four streams currently listed as impaired.
In addition to the Watershed Restoration and Protection program funding for the Conservancy, the CFA also approved two additional program funding under the Marcellus Legacy Fund, which include, Greenways, Trails and Recreation and Flood Mitigation funding.
The Greenways, Trails and Recreation program will provide $80,000 to Montoursville Borough, Lycoming County, for the development of a nature trail at Indian Park. The Borough is planning to construct a 2,600 ADA accessible trail with benches to encircle the park's recreation pond. In addition, the project will provide for a pedestrian bridge, habitat pier and two fishing platforms.
Additionally, the CFA's Flood Mitigation program will allocate $352,000 to Sayre Borough, Bradford County, for the Cayuta Creek Bank Stabilization project. In September 2011, the Borough experienced historic flooding for the first time since their levee system was constructed seventy years prior. As a result, the creek's bank has deteriorated and has caused numerous gravel bars forcing the creek to flow beyond its natural edges. The borough plans to stabilize a section of the bank, remove the gravel bars and incorporate two flood prone benches, which will confine the creek base flow and lower storm events.
To read more on CFA grants distributed in Sen. Yaw's District, visit www.senatorgeneyaw.com.

---
If you do not wish to receive this email, click here to unsubscribe.
Privacy Policy
2016 © Senate of Pennsylvania
senatorgeneyaw.com