Tuesday, September 6, 2016
Dear Friends,
Hello! Thank you for subscribing to my E-newsletter. I am honored to serve the 23rd Senate District and look forward to working with you toward building a better future for Pennsylvania!
This E-newsletter serves to keep you updated on what is happening throughout Bradford, Lycoming, Sullivan, Susquehanna and Union counties and what I am doing as your state senator in Harrisburg. I hope that you will find this E-newsletter helpful, and if you have any questions or concerns, please feel free to contact me.
Gene Yaw
State Senator
www.SenatorGeneYaw.com
"Add persistence to patience, you get perseverance.
Multiply perseverance, you get success."

Senate Confirms Beemer as Attorney General

On Tuesday, August 30th, I joined my Senate colleagues to unanimously support the confirmation of Bruce Beemer as Pennsylvania's new Attorney General. He was nominated by Gov. Tom Wolf on August 19th.
Beemer is replacing former Attorney General Kathleen Kane.
Beemer previously served as Pennsylvania's inspector general. Prior to that, he served as first deputy in the Office of the Attorney General of Pennsylvania where he oversaw the day to day operations of the Criminal, Civil, and Public Protection Divisions, as well as being responsible for the management of almost 800 employees.
---
Senate Labor and Industry Committee
Holds Hearing on Discrimination Bill
Also on August 30th, the Senate Labor and Industry Committee held a public hearing to examine legislation seeking to prevent discrimination against individuals in employment as a result of their sexual orientation, gender identity or expression.
The Committee sought detailed arguments for and against the provisions set forth in Senate Bill 1306 that can be used to help members determine whether it adequately addresses workplace discrimination as written, or whether changes to the current language might be necessary.
Input from supporters, opponents, and those who are yet undecided is still encouraged. In addition to accounts of specific instances of discrimination, the committee is seeking documentation about how existing workplace policies and municipal ordinances have functioned and how any unforeseen problems have been addressed, as well as any relevant case references.
Public comments are being accepted. You can submit them via email to SB1306@pasen.gov or by going to www.senatorbaker.com and clicking on the SB1306 public comment box.

Wysox, Williamsport Events Focus on Saving Lives
To help save lives and combat the growing heroin and opioid epidemic facing the Commonwealth of Pennsylvania, I hosted two Overdose Prevention Seminars for local law enforcement, EMS, Fire Departments and School District officials in the 23rd Senatorial District.
Attendees heard from Pennsylvania Department of Drug and Alcohol (DDAP) Secretary Gary Tennis and state Physician General Dr. Rachel Levine. The presentations featured warning signs of drug addiction, available treatment options, personal stories of recovery, and more.
In 2014, Senate Bill 1164, now Act 139, provided legal protection for witnesses, or Good Samaritans, seeking medical help at the scene of an overdose. In addition, it allowed naloxone, also known under its brand name Narcan, to be prescribed to a third party, such as a friend or family member, and administered by law enforcement and firefighters.
Senior Citizen Expo Set for September 13 in Pennsdale

Prescription Drug Take-Back Drop Box Will be On Hand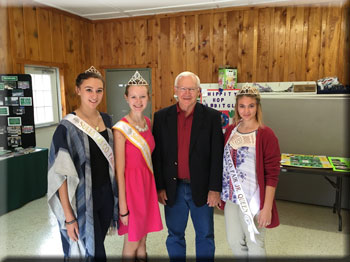 Sen. Yaw joins Sullivan County Fair Queen Contestants
Morgan Randle, Lauren Chase, Chandra Thomas


Sen. Yaw participates in the official dedication and grand opening celebration of Trade & Transit Centre II and Mid-Town Landing in the City of Williamsport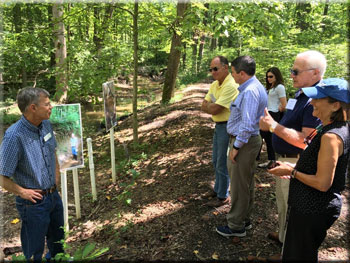 Sen. Yaw joins members of the Chesapeake Bay Program for a tour
showcasing the wide array of conservation initiatives led by the CBP

2016-17 Fire Company, EMS Grant Program Opens
Volunteer fire companies and EMS organizations throughout Bradford, Lycoming, Sullivan, Susquehanna and Union counties are being encouraged to submit an application for the 2016-17 Fire Company, Emergency Medical Services Company Grant Program.
The online application period opens September 7th and remain open for 45 days.
Grants may be used for construction or renovation of a unit's station, the purchase or repair of equipment, training or debt reduction. The maximum grant amount is $15,000 for volunteer fire companies and $10,000 for volunteer or paid EMS companies.
To learn more, click here.

Telephone Town Hall Scheduled for September 21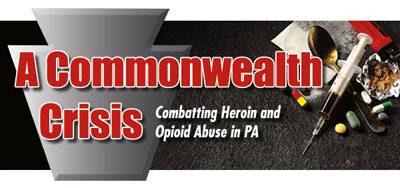 Text 'TalkHeroin' to 828282 on Your Mobile Phone to Participate
State's legislators, law enforcement officials, public health agencies and educators are working to combat drug availability, address drug treatment and promote drug education. But we need your help and feedback.
At 6:30 p.m. on Wednesday, September 21, a Telephone Town Hall will be held from the State Capitol to hear ideas and suggestions from residents about how best to combat this serious epidemic. The event is part of a statewide effort to gather information on how the heroin and opioid epidemic is affecting Pennsylvania and what can be done to save lives and battle addiction.
I will be joined by experts from across the Commonwealth and other special guests to answer questions about heroin and opioid addiction and what the Legislature is doing to curb the use of these dangerous drugs.
SIGN UP AHEAD OF TIME at www.acommonwealthcrisis.com/telephone to receive a phone call a few moments before the town hall meeting begins, or text 'TalkHeroin' to 828282 on your mobile device. You can simply listen to the conversation or join in. Audio streaming for the tele-town hall will also be available.
I hope you will join us for this important meeting. Thank you.

---
If you do not wish to receive this email, click here to unsubscribe.
Privacy Policy
2016 © Senate of Pennsylvania
senatorgeneyaw.com