Monday, September 26, 2016
Dear Friends,
Hello! Thank you for subscribing to my E-newsletter. I am honored to serve the 23rd Senate District and look forward to working with you toward building a better future for Pennsylvania!
This E-newsletter serves to keep you updated on what is happening throughout Bradford, Lycoming, Sullivan, Susquehanna and Union counties and what I am doing as your state senator in Harrisburg. I hope that you will find this E-newsletter helpful, and if you have any questions or concerns, please feel free to contact me.
Gene Yaw
State Senator
www.SenatorGeneYaw.com
"Add persistence to patience, you get perseverance.
Multiply perseverance, you get success."

Joint Legislative Session on Opioid Epidemic to be held Wednesday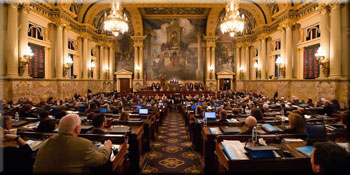 On Wednesday, September 28th, the General Assembly will convene for a Joint Session on the statewide heroin and opioid epidemic. More than two years ago, the Senate recognized that opioid and heroin use is a statewide and national epidemic impacting residents of every age, race, gender and socioeconomic background, and began to study this issue through the Center for Rural Pennsylvania.
Legislation currently under consideration in the House and Senate is a direct result of the work done by the Center. Several bills are currently poised for passage and it is my hope that they will be delivered to the Governor's desk in the near future.
To watch the Governor's Address LIVE, click here.

Senate Committee Meeting Schedule
To preview committee meetings for the week of September 26th, click here.
---
A Stronger Veterans Trust Fund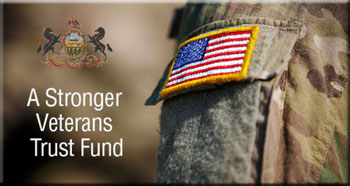 Legislation that will strengthen an important state program that assists veterans and their families during time of need has received final legislative approval and is set for enactment into law. Senate Bill 1226 would streamline and improve the Pennsylvania Veterans Trust Fund and ensure that it continues to provide assistance to those who have served in uniform.
---
Performance Based Budgeting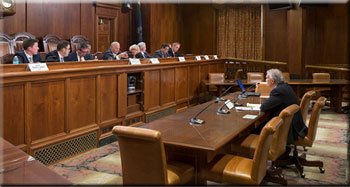 Performance-Based Budgeting, which relies on accountability and not mere compliance with statutes and previous funding decisions, is used in several states.
A Joint Senate Committee Hearing recently explored bringing such an approach to Pennsylvania. Testifiers included the state Budget Secretary and the director of the Independent Fiscal Office.

NEPA Residents Take Part in Telephone Town Hall
on Heroin & Opioid Crisis
On Wednesday, September 21st, nearly 20,000 households took part across 14 northeastern Pennsylvania counties for a Telephone Town Hall meeting hosted by area legislators to discuss the heroin and opioid epidemic in the region.
The panel fielded questions from listeners and discussed wide-ranging topics that included improving opioid prescribing practices for doctors and dispensers, expanding access to treatment and addiction services, working with law enforcement to disrupt the heroin supply, and increasing the use of medications, such as naloxone. Callers also voiced concerns that included stopping the flow of drugs from Mexico and the limitation on prescriptions for individuals who are not presently abusing medications, and who are worried that their allocation will be decreased due to state mandates.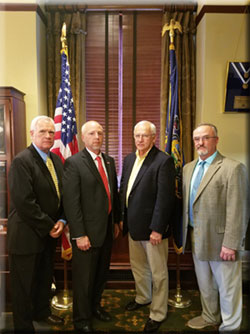 The next telephone town hall will be held on October 17, beginning at 6:30 p.m. and will focus on southwestern Pennsylvania.
Interested individuals can sign up ahead of time at www.acommonwealthcrisis.com to receive a phone call a few moments before the town hall meeting begins. Individuals can also sign up by texting the keyword "talkheroin" to the number 828282. Audio streaming for the tele-town hall will also be available.
[Pictured L to R: Barry Denk, Director of the Center for Rural Pennsylvania; Lackawanna County District Attorney Shane Scanlon, Senator Gene Yaw, and Andrew Sullivan, Former President & CEO of Mazzitti & Sullivan]

Majority of PA Conservation Districts in Bay Watershed
Agree to Work with DEP to Reduce Runoff
Conservation districts in 29 Pennsylvania counties in the Chesapeake Bay Watershed have applied successfully to conduct farm inspections aimed at reducing agricultural runoff into local streams and rivers and ultimately, the Bay. As a result, these districts will receive funding to support bay technician staff from the Pennsylvania Department of Environmental Protection (DEP). In the 23rd Senate District, they include Lycoming, Sullivan, Susquehanna and Union counties.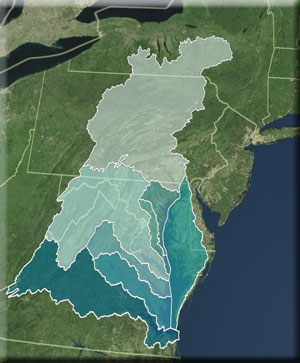 In order to help get the Commonwealth back on track to meet the mandated reduction goals, 10 percent of Pennsylvania farms in the Bay watershed will be inspected annually to ensure they have written plans for manure or nutrient management and erosion control.
The participating conservation districts will be inspecting 50 farms per full-time person funded in each county. The goal is to start these inspections by the beginning of October. DEP Regional staff have already started inspections in some of the counties that have chosen not to participate.
For more information, see the Pennsylvania Chesapeake Bay Strategy.

Keep Children Safe as School Buses Return to the Roads
As school begins, more than 1.5 million children will be transported daily along some four million miles of roadways to attend school, according to the Pennsylvania Department of Transportation.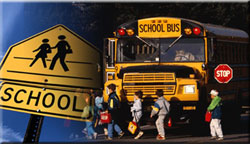 Encountering a school bus on a narrow rural road versus a multi-lane highway requires differing responses by the driving public to ensure each child's safe return home. The Pennsylvania School Bus Stopping Law outlines the requirements for motorists when encountering a stopped school bus. For example, drivers are required to STOP when:
Meeting or overtaking a stopped school bus with red signal lights flashing and the stop arm extended; and approaching an intersection where a school bus is stopped with red signal lights flashing and stop arm extended.
Motorists must stop at least ten feet from a stopped school bus and remain stopped until the red lights have stopped flashing and the stop arm has been withdrawn before moving.

CRP Holds Hearing in Indiana, PA
Hearing Explores Impact of Opioid Epidemic in Western PA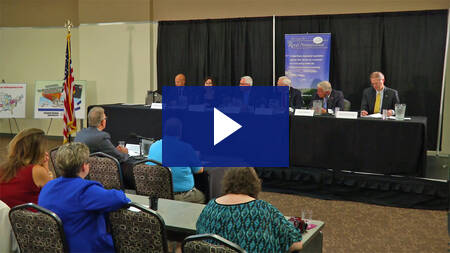 On Tuesday, September 20th, the Center for Rural Pennsylvania, which I chair, held a public hearing on the campus of Indiana University of Pennsylvania to seek testimony on the growing heroin epidemic in western Pennsylvania counties.
Hosted by Senator Don White, the hearing detailed the growing prevalence of heroin and opioid abuse in rural communities. Testifiers also provided insight on the various local efforts to address the problem.

Rep. Garth Everett and I join members of Project Bald Eagle, a coalition of organizations, community leaders, professionals and citizens working together to stem the tide of the heroin epidemic.

---
Welcoming attendees to my 2016 Senior Citizen Expo in Pennsdale.


---
FFA Chapters from Athens, Canton, Northeast Bradford and Troy School Districts joined me for my annual "Breakfast Meeting on Agriculture" at the Troy Sale Barn in Bradford County.


---
If you do not wish to receive this email, click here to unsubscribe.
Privacy Policy
2016 © Senate of Pennsylvania
senatorgeneyaw.com