Tuesday, October 4, 2016
Dear Friends,
Hello! Thank you for subscribing to my E-newsletter. I am honored to serve the 23rd Senate District and look forward to working with you toward building a better future for Pennsylvania!
This E-newsletter serves to keep you updated on what is happening throughout Bradford, Lycoming, Sullivan, Susquehanna and Union counties and what I am doing as your state senator in Harrisburg. I hope that you will find this E-newsletter helpful, and if you have any questions or concerns, please feel free to contact me.
Gene Yaw
State Senator
www.SenatorGeneYaw.com
"We may live in an age of instant messaging, instant gratification, and Instagram.
But there is no way to short-circuit the path to success.
It takes hard work, tenacity, and patience."

Senator Yaw Leads Escort Committee for Governor's Joint Legislative Address on Opioid Epidemic

On Wednesday, September 28th, I had the opportunity to lead the committee of lawmakers who escorted Governor Wolf into the House of Representatives for the Joint Legislative Address on the Opioid Epidemic.
During his remarks, the Governor outlined a collective plan to lead the state in combatting the opioid and heroin crisis facing Pennsylvania, which included passage of several bills that I have authored.
More than two years ago, the Senate recognized that opioid and heroin use is a statewide and national epidemic impacting residents of every age, race, gender and socioeconomic background, and began to study this issue through the Center for Rural Pennsylvania. Legislation currently under consideration in the House and Senate is a direct result of the work done by the Center.

Senate Approves Legislation to Combat Opioid Addiction Crisis
Last week, the Senate also unanimously approved three measures aimed to address the state's growing opioid addiction crisis, adding to bills already approved by the Senate and sent to the House of Representatives.
Senate Bill 1367, which I authored, would limit the amount of opioids that may be prescribed for minors. The bill includes exceptions for cases involving chronic pain, cancer treatment or for palliative care or hospice care.

Senate Bill 1368 would implement Safe Opioid Prescribing Curriculum in all of Pennsylvania's medical schools.

Senate Bill 1212 would establish the School Aged Children Opioid Awareness Education Program.
---
Senate Passes Budget Reform Legislation
The Pennsylvania Senate passed Senate Bill 1341, which would help eliminate wasteful government spending in Pennsylvania.
SB 1341, also known as Performance Based Budgeting, seeks to streamline and justify discretionary and state government spending by requiring departments and agencies to justify their budget requests for all existing, as well as proposed programs, for each fiscal year. This would allow the legislature and the Governor to properly budget for Pennsylvania state agencies.

---
Additional Bills Move Forward
The Senate committees on Appropriations, Education and Transportation also voted to send other legislative measures forward:
Bridge Fencing: The Senate Transportation Committee approved Bridge Fencing legislation, which I sponsored, involving the installation of protective fencing by the Pennsylvania Department of Transportation (PennDOT) over Interstate highways.
Senate Bill 1354, commonly referred to as the Budd Bill, would require PennDOT, as part of its preliminary design process, to consider protective fencing in the construction of new state-owned bridges and erect protective fencing on any existing state-owned bridge at such time that a major renovation is required.
Human Trafficking: The Senate Appropriations Committee approved Safe Harbor legislation, SB 851, to protect child victims of human trafficking from criminal prosecution. Over 100,000 children are exploited through prostitution in the United States each year.
PHEAA State Grant Program: The Senate Education Committee approved SB 1356 to permanently include online course work (distance learning) in the PHEAA State Grant Program.

State Grant Paves Way for Hospital Expansion,
Job Creation in Lycoming County
State funds allocated through Pennsylvania's Redevelopment Assistance Capital Program (RACP) have been approved to expand the Emergency Department at Muncy Valley Hospital, a part of Susquehanna Health.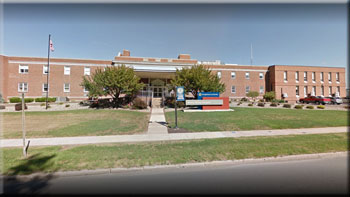 The $5 million RACP grant will be used to add 5,500 square feet and completely renovate 11,000 existing square feet to support the dramatic increase in patient visits that the hospital has experienced. The five current curtained bays will be replaced with 8 private rooms and 6 additional specialty rooms for patients needing behavioral health, decontamination and trauma/resuscitation services. These new patient rooms will allow for the addition of more modern technology, increased patient privacy, and improved infection control.
To read more, click here.

Panel Explores Effects of Offshoring, Automation on Manufacturing Jobs
On Wednesday, September 28th, the Economy, Business and Jobs Caucus, of which I am a member, held a hearing with the Manufacturing Caucus to explore recent developments affecting manufacturing jobs.
Specifically, we discussed reshoring/offshoring, automation, industrial robotics and 3D printing, and the impact on Pennsylvania's manufacturing industry.
It was an informative, thought-provoking hearing, and I invite you to view it here.

Bureau of Forestry Announces Funding for Rural Firefighters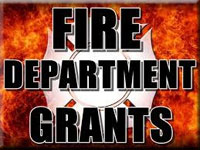 More than $604,000 in grants are being awarded to help Pennsylvania's rural communities guard against the threat of fires in forests and other undeveloped areas.
Local firefighting forces in rural areas or communities with fewer than 10,000 residents qualify for the aid.
The key objective is to better equip and train volunteers to save lives and protect property in unprotected or inadequately protected rural areas. Grant recipients are selected based on vulnerability and adequacy of existing fire protection.
Grants also were awarded for mobile or portable radios, water supply installations, wildfire prevention and mitigation, wildfire fighting training, and to convert and maintain federal excess vehicles the bureau receives and uses for fire suppression.
Grant information can be obtained from the Bureau of Forestry Division of Forest Fire Protection in Harrisburg. Call 717-787-2925 or visit www.dcnr.state.pa.us and click on "Forestry."
The following grants in the 23rd District were awarded:
Bradford: Franklin Township Volunteer Fire Department, Canton, $7,500.
Lycoming: Citizens Hose Co. of Jersey Shore, Jersey Shore, $851; Eldred Township Volunteer Fire Co., Montoursville, $4,500; Independent Hose Co. No. 1, Jersey Shore, $7,500; Muncy Township Volunteer Fire, Muncy Co., $7,500; Plunketts Creek Township Fire Department, Williamsport, $1,255; Washington Township Volunteer Fire Co., Allenwood, $2,125.
Susquehanna: Great Bend Hose Co. No. 1, Great Bend, $4,135.
Union: Union Township Fire Company, Winfield, $2,248.

October is Breast Cancer Awareness Month
Breast Cancer Awareness Month Has Arrived

Breast cancer is the second most common kind of cancer in women. About one in eight women born today in the United States will get breast cancer at some point. October is National Breast Cancer Awareness Month, a chance to highlight the importance of early detection of breast cancer.
A number of local events have been planned in the 23rd District, click here for more information. Additionally, Evangelical Community Hospital in Lewisburg has teamed up with Sunbury Broadcasting Corporation to Paint the Valley Pink. They will have a number of stories with the latest information on breast cancer in the coming weeks along with events such as the popular Cookin' Men expo in October.


The State Civil Service Commission has opened the testing period for individuals seeking to become state parole agents. Until November 30, the commission is offering the parole agent 1 civil service exam to all interested applicants. Individuals selected as a result of the examination process must pass an extensive ten-year background investigation.
To learn more, click here.

BCRAC Presents U.S. Army Jazz Ambassadors
The internationally acclaimed Jazz Ambassadors of Washington, DC will continue its long tradition of presenting free public performances when it appears at The Wyalusing Valley Jr/Sr High School on Saturday, October 22, 2016 at 7:30pm.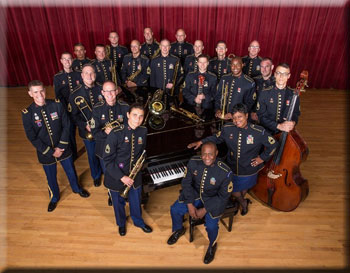 The Jazz Ambassadors' concert in Wyalusing is sponsored by The Bradford County Regional Arts Council and the First Energy Foundation. Free tickets are now available and may be picked up, in person, at any one of the BCRAC Theatres during movie times; at the Keystone Theatre between the hours of 9:30am and 3:30pm, Monday – Friday; and at the Wyalusing Jr/Sr High School ONLY between the hours of 8am and 4pm, Monday through Friday. The Wyalusing Valley Jr/Sr High School is located at 11364 Wyalusing New Albany Road, Wyalusing, PA 18853. Tickets may not be reserved over the phone or online. There is a limit of 5 tickets per person. Groups should contact Jim Gaffney at 570-268-2787.
The Jazz Ambassadors is the official touring big band of the United States Army. Formed in 1969, this 19-member ensemble has received great acclaim at home and abroad performing America's greatest original art form, jazz. Concerts by the Jazz Ambassadors are programmed to entertain all types of audiences. The band's diverse repertoire includes big band swing, bebop, Latin, contemporary jazz, standards, popular tunes, Dixieland, vocals, and patriotic selections, many of which are written or arranged by members of the Jazz Ambassadors.
For additional information about the Jazz Ambassadors' performance in Wyalusing please, click here.

---
If you do not wish to receive this email, click here to unsubscribe.
Privacy Policy
2016 © Senate of Pennsylvania
senatorgeneyaw.com