Monday, October 10, 2016
Dear Friends,
Hello! Thank you for subscribing to my E-newsletter. I am honored to serve the 23rd Senate District and look forward to working with you toward building a better future for Pennsylvania!
This E-newsletter serves to keep you updated on what is happening throughout Bradford, Lycoming, Sullivan, Susquehanna and Union counties and what I am doing as your state senator in Harrisburg. I hope that you will find this E-newsletter helpful, and if you have any questions or concerns, please feel free to contact me.
Gene Yaw
State Senator
www.SenatorGeneYaw.com

"Give a man a fish and you feed him for a day;
teach a man to fish and you feed him for a lifetime."

Senate Offices Closed for Columbus Day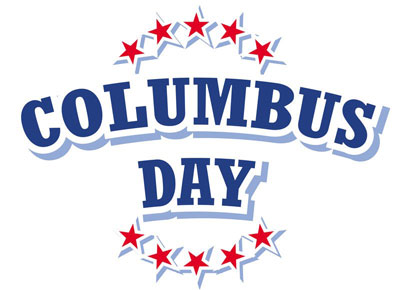 My Senate Offices will be closed on Monday, October 10th in observance of Columbus Day. Normal business hours will resume on Tuesday, October 11th.
Harrisburg Office
Senate Box 203023
362 Main Capitol
Harrisburg, PA 17120
717-787-3280

Williamsport Office
330 Pine Street
Suite 204
Williamsport, PA 17701
570-322-6457

Towanda Office
1 Elizabeth Street
Suite 13
Towanda, PA 18848
576-265-7448
"Don't Wait: Check the Date! Replace Smoke Alarms Every 10 Years"
Fire Prevention Week, October 9-15, 2016

The National Fire Protection Association has announced "Don't Wait: Check the Date! Replace Smoke Alarms Every 10 Years" as the official theme for this year's Fire Prevention Week campaign, October 9-15, 2016.
The focus on smoke alarm replacement comes as the result of a recent survey conducted by NFPA, which showed that only a small percentage of people know how old their smoke alarms are or how often they need to be replaced.
For more information on smoke alarm replacement and Fire Prevention Week, click here.

YMCA Cuts Ribbon at Mifflinburg Center
The Mifflinburg YMCA Center recently held its grand opening. The ribbon cutting signified the consolidation of program sites which had been previously spread out in and around the borough.

(Front) Mifflinburg Mayor David Cooney; Bonnie McDowell, GSV YMCA chief executive officer; Angela Haines, program center director; Norm Jones, GSV YMCA board president; Karen Nicholson board member; Bruce Smith, Central PA Chamber of Commerce president and CEO; (Back) Gerald 'Arnie' Kriner, executive assistant for Sen. Gene Yaw (R-23); Union County Commissioner Preston Boop; Fred Keller (R-85); Dr. Steve Kramm, Lynn Mabus, Debbie Sanders, Jim Apple and Gary Baylor, board members.

PA's ABLE Act: A Major Advance for Families of Individuals with Disabilities
Pennsylvania's Achieving a Better Life Experience (ABLE) Act, ABLE Act was signed into law by Gov. Tom Wolf in April. It enables the creation of tax-exempt savings accounts specifically for people with qualified disabilities and their families and can be used for a wide-range of disability-related expenses without putting people at risk of losing eligibility for other important disability-related programs.
Under the new law, benefits of the program include:
Savings of up to $14,000 each year;

Tax-free growth;

Use of the account to pay for a wide range of disability-related expenses;

Federal and state income tax-free withdrawals when used for qualified disability expenses;

Exemption from Pennsylvania inheritance tax.
Eligible uses of an ABLE account include payments toward health care, transportation, legal fees, education and housing, among other things. The ABLE program is administered by the Pennsylvania Treasury and modeled on section 529 of the Internal Revenue Code, which recognizes state-established savings programs to meet future college expenses.
For more information, click here.

Get Rid of Your Old Pills on Drug Take-Back Day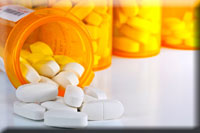 Saturday, October 22nd is National Prescription Drug Take-Back Day, which aims to provide a safe, convenient, and responsible means of disposing of prescription drugs, while also educating the general public about the potential for abuse of medications.
Drop-off sites throughout Bradford, Lycoming, Sullivan, Susquehanna and Union counties will be open from 10 a.m. to 2 p.m. You can find one near you by going to the DEA's Diversion Control Website, or contacting your local police department or county Sheriff's Office. The service is free and anonymous.

Cybersecurity Awareness Month
PUC Highlights National Cybersecurity Awareness Month;
Reminds Consumers to Protect Personal Information
The Pennsylvania Public Utility Commission (PUC) highlighted National Cybersecurity Awareness Month and the collaborative work being done to protect Pennsylvania's critical infrastructure, while also reminding consumers to take efforts to protect their personal information.
The PUC stressed the importance for consumers to take steps to increase their personal protection against cybercrime, including:
Do not click on links or pop-ups, or open attachments, from strangers;

Always enter a URL by hand instead of following links if you are unsure of the sender;

Do not respond to online requests for Personally Identifiable Information (PII); most organizations – banks, universities, companies, etc. – do not ask for your personal information over the Internet;

Limit who you are sharing information with by reviewing the privacy settings on your social media accounts;

Trust your gut; if you think an offer is too good to be true, then it probably is;

Set strong passwords, change them regularly, and don't share them with anyone;

Keep your operating system, browser, and other critical software optimized by installing updates; and

Maintain an open dialogue with your friends, family, colleagues and community about Internet safety.

Traveling Safe on PA Roadways
Fall Roadway Hazards Include Deer
Autumn brings an increase in deer activity, and drivers are reminded to watch carefully for deer darting across and along roadways.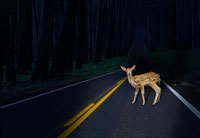 Fall marks the deer's breeding season, and deer pay less attention and become bolder as they move around more and travel greater distances seeking mates. Primarily nocturnal feeders, deer are most active between sunset and sunrise. Other factors that affect the travel patterns of deer in the fall are farmers actively harvesting the last of their crops and preparing for spring planting, increased activity in the woods from hunters seeking game, and outdoor enthusiasts enjoying the last remaining days of good weather.
By following a few safety tips, motorists and outdoor enthusiasts can help reduce the possibility of being involved in a crash with a deer. Remember to:
Slow down and use caution, particularly where deer crossing signs are posted and increase following distance between vehicles;

Make young drivers aware of increased deer movement;

Be especially watchful during morning and evening hours when wildlife is most active;

Exercise caution when one deer crosses a roadway. Since deer often travel in small herds, one deer will usually be followed by others;

Always wear your seat belt;

Never drive impaired; and

Turn on your headlights if your wipers are on — it's the law.
If a dead deer presents an obvious safety hazard on state roadways, motorists can call 1-800-FIX-ROAD to have the deer removed.

---
If you do not wish to receive this email, click here to unsubscribe.
Privacy Policy
2016 © Senate of Pennsylvania
senatorgeneyaw.com
Harrisburg Office
Senate Box 203023
362 Main Capitol
Harrisburg, PA 17120-3023
717-787-3280
FAX: 717-772-0575
TTY: 800-364-1581
Williamsport Office
330 Pine Street
Suite 204
Williamsport, PA 17701
570-322-6457
800-443-5772
FAX: 570-327-3703
Towanda Office
1 Elizabeth Street
Suite 13
Towanda, PA 18848
570-265-7448
FAX: 570-268-4313