Wednesday, November 23, 2016
Dear Friends,
Hello! Thank you for subscribing to my E-newsletter. I am honored to serve the 23rd Senate District and look forward to working with you toward building a better future for Pennsylvania!
This E-newsletter serves to keep you updated on what is happening throughout Bradford, Lycoming, Sullivan, Susquehanna and Union counties and what I am doing as your state senator in Harrisburg. I hope that you will find this E-newsletter helpful, and if you have any questions or concerns, please feel free to contact me.
Gene Yaw
State Senator
www.SenatorGeneYaw.com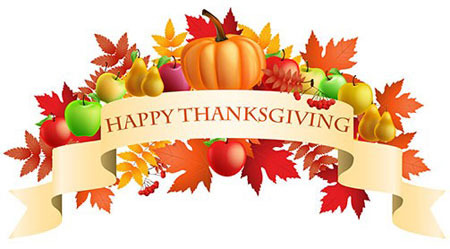 May you have a home filled with laughter, freedom and love.
Happy Thanksgiving to all of you!
As we prepare for the Thanksgiving holiday, be sure to celebrate safely and responsibly. Pennsylvania State Police will be out in force November 20th through December 4th for "Operation Safe Holiday," with a special focus on seat belts, child safety seat compliance and impaired driving.

Disaster Assistance Approved for Victims of Recent Flooding
The U.S. Small Business Administration has declared Centre and Lycoming counties a disaster area after severe flooding caused significant damage to homes and businesses on October 21.
Homeowners, renters and businesses in Centre and Lycoming counties, as well as neighboring counties Blair, Bradford, Clearfield, Clinton, Columbia, Huntingdon, Mifflin, Montour, Northumberland, Potter, Sullivan, Tioga, and Union may be eligible for low-interest disaster loans through the SBA Disaster Loan Programs.
Low-interest loans of up to $200,000 are available to homeowners to repair or replace damaged or destroyed real estate. SBA regulations permit loans up to $40,000 to repair or replace personal property. Businesses and nonprofits can borrow up to $2 million to restore damaged or destroyed buildings, inventory, equipment and assets. Loan amounts and terms are set by the SBA and are based on each applicant's financial qualifications.
The SBA has established Disaster Loan Outreach Centers (DLOCs) in both Centre and Lycoming counties. The centers are located in the following communities and are open as indicated:
Lycoming County
Department of Public Safety – Lysock Complex
542 County Farm Road
Montoursville, PA 17754
Opens: Tuesday, November 29 at 10 a.m.
Hours: Weekdays from 8:30 a.m. to 4 p.m.
Saturday, December 3 from 10 a.m. to 2 p.m.
Closed: Sunday, December 4
Closes: Thursday, December. 8 at 3 p.m.
Individuals and businesses unable to visit the center in person may obtain information and loan applications by calling the SBA's Customer Service Center at 1-800-659-2955 (1-800-877-8339 for the hearing impaired), or by e-mailing disastercustomerservice@sba.gov.
Loan applications can also be downloaded at www.sba.gov/disaster. Applicants may apply online using the Electronic Loan Application (ELA) via the SBA's secure website. Completed applications should be returned to the center or mailed to: U.S. Small Business Administration, Processing and Disbursement Center, 14925 Kingsport Road, Fort Worth, TX 76155.
The filing deadline to return applications for physical property damage is January 17, 2017. The deadline to return economic injury applications is August 18, 2017.
---
Housing Assistance for Flood Victims
Lycoming County residents affected by the October flooding may be eligible for assistance with housing needs through two recently released funding sources.
Lycoming County is partnering with STEP Inc. to assist homeowners who have been negatively affected by the County declared disaster. The Lycoming County Supportive Housing Program (SHP) is available to qualified residents who have been displaced from their homes and need assistance paying either their rent or mortgage while the home is being repaired.
Additionally, the Lycoming County Homes in Need – Flood Recovery Program can assist qualified flood victims with repairs to make their homes habitable. Eligible homes must be primary residences. Flood victims who can return to their homes but need to complete mechanical, electrical, shell or heating system repairs can be referred to the program.
Locally catastrophic flash flooding impacted Lycoming County on Friday, October 21, 2016 as a result of Doppler-estimated 6 to 10 inches of rainfall along the Loyalsock Creek and Lycoming Creek watersheds.
For further information, interested homeowners should contact Josh Schnitzlein at jschnitzlein@lyco.org or 570-320-2133.

Senate Republicans Elect Leadership Team
for 2017-2018 Legislative Session
After voters re-elected all Republican incumbents and five new Senators last week, Senate Republicans strengthened their majority to the largest level in 66 years. Last week, Senate Republicans re-elected their leaders for the 2017-18 legislative session, retaining the current team to serve in their respective roles.
Senator Joe Scarnati (R-25) has been nominated once again to serve as President Pro Tempore. The full Senate will vote on Scarnati's nomination when it reconvenes in January. As President Pro Tempore, he will be responsible for appointing the chairpersons and members of the standing committees of the Senate. He will also play a significant role in negotiations with the Administration and the House of Representatives.
Senator Jake Corman (R-34) will serve his second term as Majority Leader. His duties include overseeing the legislative agenda, developing policies and strategies for the Senate Republican Caucus, and playing a key role in floor debates. He will also have a major role in negotiating issues with the Administration and House of Representatives and in coordinating action on the Senate floor.
To read more, click here.

Governor Wolf Takes Action on Legislation
Act 175 clarifies the realty transfer tax exemption passed earlier this year for transfers of agriculture conservation easements from farms to certain organizations, and would ensure that it applies to certain transactions that have already taken place.
Act 169 changes the drug reimbursement methodology used in the commonwealth's prescription assistance programs for older adults and will produce a substantial savings.
Act 168 amends Title 34 (Game), in hunting & furtaking, further providing for unlawful devices & methods; and, in hunting & furtaking licenses, further providing for elk hunting licenses.
Act 169 providing for pharmacy audit procedures, for registration of pharmacy benefits managers & auditing entities, for maximum allowable cost transparency & for prescription drugs reimbursed under PACE & PACENET; & related repeals.
Act 170 amends Titles 15 (Corporations) & 54 (Names) modernizing law on limited liability partnerships, general partnerships, limited partnerships & limited liability companies.
Act 172 amends Title 35 (Health & Safety) providing for incentives for municipal volunteers of fire companies and nonprofit emergency medical services agencies.
Act 173 requiring the preparation & publication of information relating to the influenza vaccine for individuals residing in assisted living & personal care homes; & imposing duties on the Department of Health & the Department of Human Services.
Act 174 amends Title 61 (Prisons and Parole), in miscellaneous provisions, providing for oleoresin capsicum spray.
Act 175 further providing for the applicability of realty transfer tax exclusion provisions; and imposing a duty on the Department of Revenue to refund certain realty transfer taxes paid.

First Community Foundation Partnership of Pennsylvania Celebrates
100th Anniversary with Open House and Grant Announcement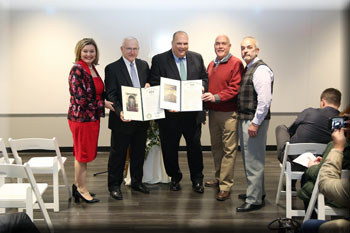 This weekend, the First Community Foundation Partnership of Pennsylvania (FCFP) hosted its eleventh in a series of twelve monthly "Centennial Surprise" gifts to the community on its 100th birthday by unwrapping the biggest gift of the year. The new FCFP Philanthropy Center was opened to the community with a ribbon cutting by local officials.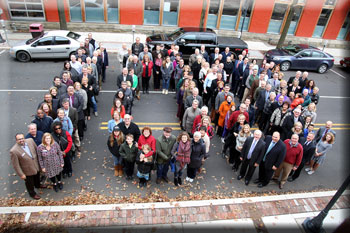 In celebration of 100 years of FCFP's support and partnership with nonprofits in the Williamsport and Lycoming County area, FCFP announced the winner of the "Once in a Century Grant" – The Williamsport Municipal Airport Authority. This $1 million grant was awarded to one local nonprofit with a high community impact project which will enhance the quality of life for Lycoming County residents. FCFP also awarded a $40,000 "Centennial Grant" to a nonprofit with a program serving residents in Montour, Northumberland, Snyder, and/or Union Counties - SUNCOM Industries, of Northumberland. It plans to use the money to purchase a handicap-accessible van to transport its 100 clients.

Susquehanna County Farm Bureau Wins Top Overall Award
at PFB Annual Meeting
Last week, the Susquehanna County Farm Bureau won five awards, including the prestigious "Farm Bureau Proud" Award, during Pennsylvania Farm Bureau's 66th Annual Meeting in Hershey. The award is the highest honor bestowed upon a county Farm Bureau among Pennsylvania's 54 county Farm Bureaus. Susquehanna County Farm Bureau edged out the Chester/Delaware County Farm Bureau by earning more total points, even though both county Farm Bureaus captured five awards.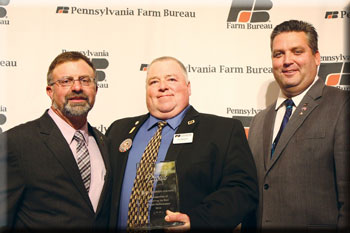 Photo Courtesy of PFB: Susquehanna County Farm Bureau Vice President Jim Barbour (center) receives the Farm Bureau Proud Award from Pennsylvania Farm Bureau President Rick Ebert (left) and Vice President Chris Hoffman during PFB's 66th Annual Meeting in Hershey. The Farm Bureau Proud Award represents the top overall county Farm Bureau in 2016.
Susquehanna County Farm Bureau was also recognized for earning the Overall Achievement Award for county Farm Bureaus with up to 400 farmer members. The award salutes a county Farm Bureau for its outstanding performance in the six program areas evaluated by Pennsylvania Farm Bureau (PFB). In addition, Susquehanna County won President's Awards in the areas of Policy Development & Implementation, Media Relations & Member Communications and Services.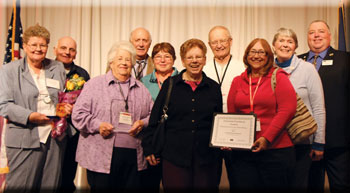 Photo Courtesy of PFB: Members of the Susquehanna County Farm Bureau receive the Farm Bureau Proud Award, which represents the top overall county Farm Bureau in 2016. The award was presented during Pennsylvania Farm Bureaus 66th Annual Meeting in Hershey.

New Power Plant Commissioned
Nation's Second Marcellus Shale-Gas Power Plant
Commissioned in Lycoming County
Second new generating station will power up to 1 million homes,
contribute up to $5.85 billion to area economy.
On Wednesday, November 16th, I joined officials from across Pennsylvania and Panda Power Funds to commission the company's 829-megawatt combined-cycle "Patriot" generating station located in Montgomery, Lycoming County.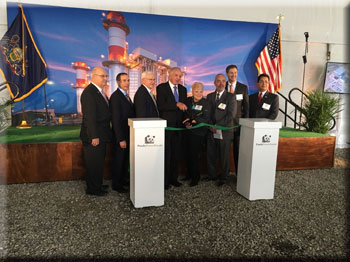 The Patriot project is only the second power plant in the nation, after Panda's "Liberty" Pennsylvania power project, located in Bradford County, specifically sited to access large natural gas reserves in the Marcellus Shale. The plant's proximity to low-cost Marcellus natural gas is expected to provide the project with a significant operating cost advantage.

Pennsylvania's Statewide Firearms Deer Season Opens November 28
The statewide general firearms season runs from November 28 to December 10. In most areas, hunters may take only antlered deer during the season's first five days, with the antlerless and antlered seasons then running concurrently from Saturday, December 3, to the season's close. In WMUs 2B, 5A, 5B, 5C and 5D, however, properly licensed hunters may take either antlered or antlerless deer at any time during the season.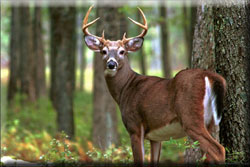 Rules regarding the number of points a legal buck must have on one antler also differ in different parts of the state, and young hunters statewide follow separate guidelines.
For a complete breakdown of antler restrictions, WMU boundaries and other regulations, consult the 2016-17 Pennsylvania Hunting & Trapping Digest, which is issued to hunters at the time they purchase their licenses. The digest also is available online at the Game Commission's website.
One very important regulation that applies statewide is the requirement for all hunters to wear at all times a minimum of 250 square inches of fluorescent orange material on their head, chest and back combined. An orange hat and vest will satisfy the requirement. And for safety's sake, it's a good idea for nonhunters who might be afield during the deer season and other hunting seasons to consider wearing orange as well.

Department of Human Services (DHS) is going mobile
- with myCOMPASS PA
This winter the Pennsylvania Department of Human Services is launching a new app for Pennsylvanians to apply for or check on assistance benefits, upload documents, and report changes. The secure, convenient, and simple mobile app is for Apple and Android devices. It offers many of the same features found on COMPASS, but right from a mobile phone – reducing paper work, travel time, call volumes, and many other customer service benefits. Constituents will soon be able to access their benefits from anywhere, whenever they need to.

New Interactive Map Makes Municipal Separate Storm Sewer System Permit Process Easier for Local Governments
The Pennsylvania Department of Environmental Protection (DEP) has developed a new geospatial information system (GIS) mapping website to help local governments and other entities pursuing permits for municipal separate storm sewer systems (MS4s) to obtain information for their permit applications more easily.
Municipalities in an urbanized area (as determined by the latest Decennial Census by the U.S. Census Bureau) must obtain National Pollutant Discharge Elimination System permit coverage or a waiver for stormwater discharges from their MS4.
Small MS4s are required to develop and implement DEP-specified pollution reduction plans for most discharges to streams, rivers, lakes, and ponds that have been identified as impaired by the DEP Integrated Water Quality Monitoring and Assessment Report.
The new MS4 requirements GIS website gives municipalities with regulated small MS4s an interactive, georeferenced map that visually integrates urbanized areas, waterways flowing through and near those areas, and pollutant reduction responsibilities that municipalities may need to address for waterways that are impaired and receive stormwater discharges from their MS4s.
The new MS4 GIS website is a great supplement to the MS4 Requirements Table of the specific requirements for the MS4 application.

---
If you do not wish to receive this email, click here to unsubscribe.
Privacy Policy
2016 © Senate of Pennsylvania
senatorgeneyaw.com