Tuesday, February 28, 2017
Dear Friends,
Hello! Thank you for subscribing to my E-newsletter. I am honored to serve the 23rd Senate District and look forward to working with you toward building a better future for Pennsylvania!
This E-newsletter serves to keep you updated on what is happening throughout Bradford, Lycoming, Sullivan, Susquehanna and Union counties and what I am doing as your state senator in Harrisburg. I hope that you will find this E-newsletter helpful, and if you have any questions or concerns, please feel free to contact me.
Gene Yaw
State Senator
www.SenatorGeneYaw.com

"Time is the greatest money-making asset any individual can possess."

Senate Hearings on Proposed State Budget Continue
The Senate Appropriations Committee is currently holding three weeks of public hearings on Governor Wolf's proposed 2017-2018 state budget. Summaries and video of each of the first week's hearings are posted at www.pasenategop.com

Senator Gene Yaw questions Secretary Russell Redding during the Senate Appropriations Committee budget hearing for the Department of Agriculture.

Senator Gene Yaw questions Commissioner Col. Tyree Blocker during the Senate Appropriations Committee budget hearing for the Pennsylvania State Police.

Senator Gene Yaw questions SSHE Chancellor Frank Brogan during the Senate Appropriations Committee budget hearing for the State System of Higher Education.

Upcoming Satellite Hours and Locations
As a means to better serve area residents through increased outreach efforts, the below hours and locations have been added to provide better opportunities for area residents to meet directly with a member of my staff.

Wednesday, March 1, 2017
3 PM - 5 PM
Allen F. Pierce Library
34 Fenner Street
Troy, PA 16947

Thursday, March 9, 2017
3 PM - 5 PM
WyalusingLibrary
115 Church Street
Wyalusing, PA 18853

Wednesday, March 15, 2017
10 AM - Noon
Towanda Library
104 Main Street
Towanda, PA 18848

Thursday, March 16, 2017
10:30 AM - Noon
Lewisburg Borough Building
55 South Fifth Street
Lewisburg, PA 17837

Thursday, March 23, 2017
3 PM - 5 PM
Green Free Library
38 North Center Street
Canton, PA 17724

Bill Would Modernize Opioid Addiction Treatment in PA
Patients suffering from opioid addiction would have a broader range of treatment options under legislation introduced last week.
The Comprehensive Addiction and Recovery Act, Senate Bill 428, would mandate a comprehensive, patient-centered focus on the treatment of opioid addiction. The legislation would require treatment centers to follow best practices and offer a wider variety of services to meet the unique needs of each patient.
---
Senators Seek to Boost Number of Welfare Investigators in Order to Crack Down on Fraud and Abuse
Three senators are advocating for additional investigators within the Office of Inspector General with a sole purpose: find welfare waste, fraud, abuse and misuse.
The legislators introduced Senate Bill 425, which would require the Office of Inspector General to hire at least 50 percent additional staff dedicated to finding fraud within public assistance programs administered by the state's Department of Human Services and Department of Health.
Each welfare fraud investigator is able to identify over $1.2 million on overpayments or fraudulent activity. The senators say that is a reason why this is a commonsense approach to saving valuable tax dollars.
Similar legislation was approved by the Senate last session with bipartisan support.
Anyone who has information regarding welfare fraud is encouraged to call the Office of Inspector General's toll free welfare fraud tipline at 1-800-932-0582.

Lincoln Street Center for Healthy Aging Receives State Grant
Governor Tom Wolf announced that the Lincoln Street Center for Healthy Aging, based in Lycoming County, will receive $41,856 as part of the 2016-17 Senior Community Center Grants from the Pennsylvania Lottery.
Senior community centers serve as a gateway for connecting older adults to vital community services. They have a wide variety of offerings that may include: nutritious meal programs; educational opportunities; transportation services; financial and insurance counseling; exercise programs; and social and recreational activities.
There are over 500 senior community centers across the 67 counties in Pennsylvania, and these grants are designed to help centers increase participation and provide innovative programs that attract a new generation of older Pennsylvanians.
For more information on senior community centers, visit aging.pa.gov.

The PA Parks & Forests Foundation Presents
Through the Seasons 2016 Photo Contest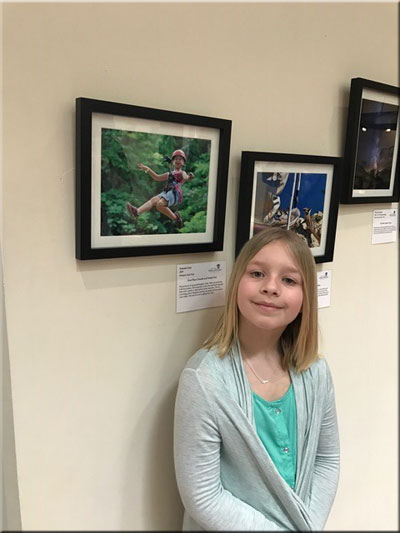 Congratulations to Yolanda Pratt of Northampton County who won First Place in the Friends and Family Fun Category of the Pennsylvania Parks and Forests Foundation Photo Contest. The winning photo shows her granddaughter, Faith Hower of Lycoming County, zip lining at Ohiopyle State Park.

Grants for Reducing Underage and Dangerous Drinking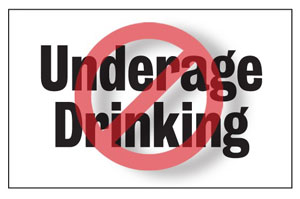 The Pennsylvania Liquor Control Board is now accepting applications from schools, community organizations, municipalities, law enforcement organizations, nonprofit organizations, institutions of higher education, and for-profit institutions for two-year grants aimed at reducing underage and dangerous drinking. Grants will be awarded on a competitive basis and are subject to the availability of funds, and grant amounts will be determined by the Bureau of Alcohol Education. Deadline to apply is March 31, 2017.
For more information, click here.
---
Act 13 Funding Available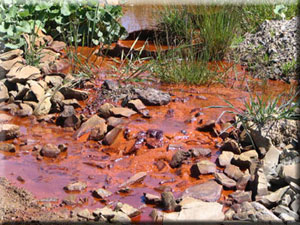 The Department of Community and Economic Development is accepting applications for state Act 13 grants through the Commonwealth Financing Authority until May 31.
Funds will be allotted through the Marcellus Legacy Fund to assist in projects, including abandoned mine drainage abatement, abandoned well plugging, sewage treatment, greenways, trails and recreation, watershed restoration and flood control.
For more information, click here.

PA State Police Announce Change to Application Requirements
for College Credit Hours
The Pennsylvania State Police has changed its application requirements to be hired as a state police cadet. Now, individuals can submit an employment application without having obtained the required associate's degree or 60 semester hours of college credit. This change allows applicants to continue their education while moving through the hiring process at the same time. The associate's degree or 60 semester hours of college credit still must be obtained prior to appointment to a cadet class.
For more information, click here.

Summer Internships Available
PennDOT's 2017 Summer Employment Program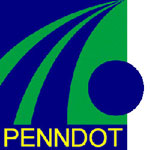 PennDOT is offering summer internships for students in the engineering, science and technology fields. Internships are offered in areas including seasonal construction, roadway data collection and roadside development. These internships may lead to full-time employment after graduation. Applications will be accepted through March 30.
For more information, click here.

---
If you do not wish to receive this email, click here to unsubscribe.
Privacy Policy
2017 © Senate of Pennsylvania
senatorgeneyaw.com