Dear Friends,
Hello! Thank you for subscribing to my E-newsletter. I am honored to serve the 23rd Senate District and look forward to working with you toward building a better future for Pennsylvania!
This E-newsletter serves to keep you updated on what is happening throughout Bradford, Lycoming, Sullivan, Tioga and Union counties and what I am doing as your state senator in Harrisburg. I hope that you will find this E-newsletter helpful, and if you have any questions or concerns, please feel free to contact me.
Gene Yaw
State Senator
www.SenatorGeneYaw.com

Click here to find the latest information on coronavirus from the Pennsylvania Department of Health and the Centers for Disease Control and Prevention
Happy New Year!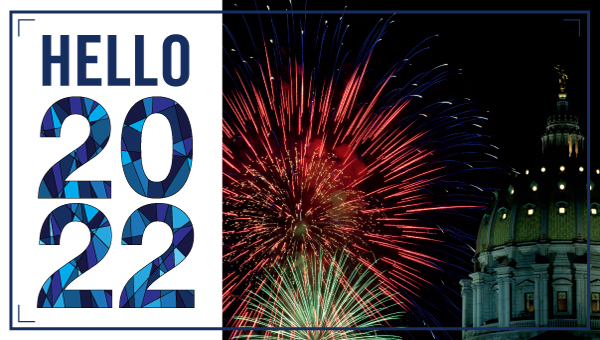 The year 2021 was highlighted by the resolve of Pennsylvanians to move from pandemic to recovery and the renewed appreciation for the joys of everyday life.
In 2022, we will continue our efforts to protect public health and civil liberties, and to restore a stable economy and a semblance of normalcy. I wish you and your family a happy and prosperous new year.
Local Projects to Benefit from $1.5 Million in Conservation & Recreation Funding
The Department of Conservation and Natural Resources (DCNR) is dedicating thousands toward waterways protection, stormwater management, as well as park and recreational improvements throughout Bradford, Lycoming, Sullivan, Susquehanna, Union and surrounding counties.
I applaud these investments that will undoubtedly benefit our region and have a positive impact on our environment and recreational opportunities for everyone to enjoy. READ MORE
Public Feedback on Legislative Redistricting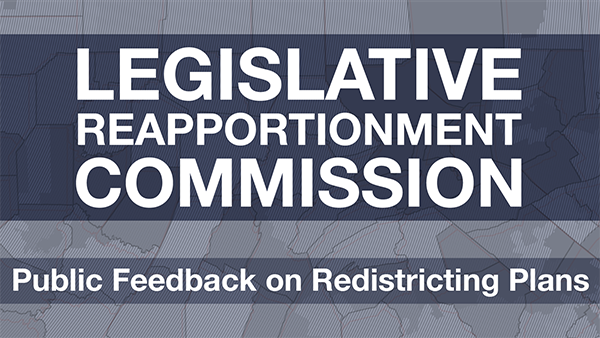 The Legislative Reapportionment Commission has scheduled public hearings during the first two weeks of January to gather feedback from Pennsylvania citizens regarding the preliminary plans for state Senate and House of Representatives legislative redistricting.
The hearings will be held in the Capitol North Office Building in Harrisburg, Hearing Room 1, and will use Zoom to allow virtual participation. The hearing will also be livestreamed.
To speak at a hearing (in person or virtual), the commission requires registration in advance:
To accommodate as many speakers as possible, the commission limits the remarks of each speaker to five minutes. The submission of written testimony prior to the hearing is requested but not required. Written testimony can be submitted on the commission's public website portal.
Bills Passed in 2021: Government Reform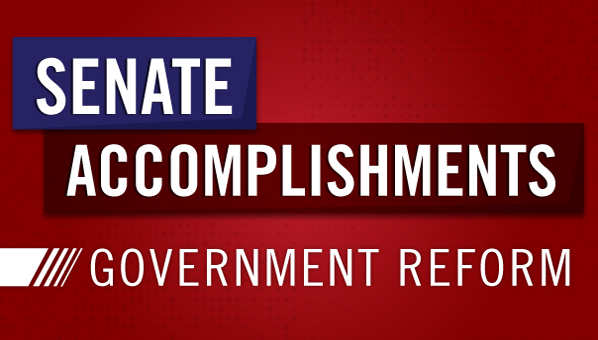 This fall, the Senate voted to move up Pennsylvania's presidential primary election day from the fourth Tuesday of April to the third Tuesday of March to allow voters to have more say in the outcome of these essential elections.
In most presidential election cycles, the outcome of the presidential primary is largely decided before Pennsylvania voters have a chance to cast their vote. With the change, our presidential primary would be on the same day as Arizona, Florida and Illinois.
This year, the Senate also passed measures to bring about regulatory reform, election reform and probation reform.
You can find a complete rundown of key reform bills and more here.
New Law Prohibits Surprise Medical Billing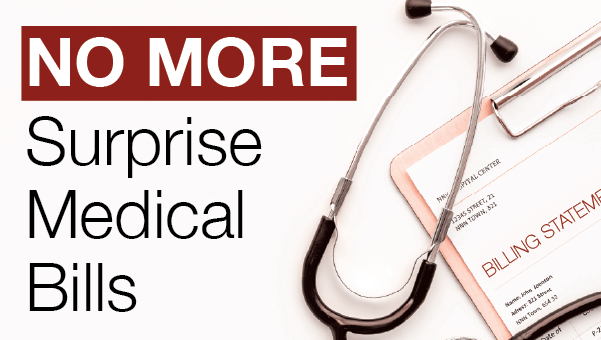 The federal No Surprises Act takes effect Jan. 1 protecting patients from surprise medical bills in situations where they have little to no control over who provides their care.
Signed into law in 2020, the law defines a surprise medical bill as an unexpected medical cost incurred by a patient when they've unknowingly obtained health care services by an out-of-network provider.
In cases of emergency or non-emergency services, the No Surprises Act protects patients from being billed for more than what they would have paid if those other providers were in-network.
Only services provided on or after January 1, 2022 will be covered under the protections of the new law. You can find out more about the law and what you should do if you receive a surprise bill here.
State Police Law Enforcement Training for Teens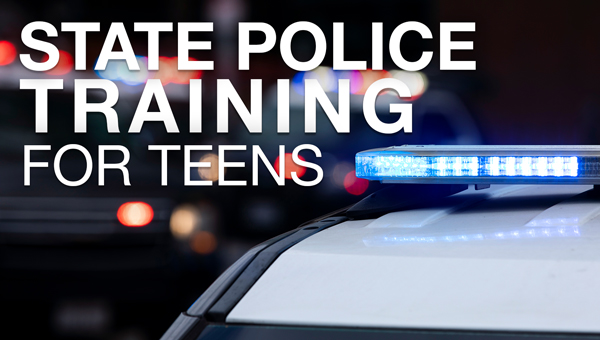 The Pennsylvania State Police is taking applications until Jan. 7 for The Hill Impact Program, a 15-week program for children between the ages of 15 and 18.
The free program provides teens who are considering a career in law enforcement with insight on what it takes to be a state trooper. Students will have one-on-one interaction with troopers while learning about aspects of law enforcement, including the Pennsylvania crimes and vehicle codes, rules of criminal procedures, principles of law enforcement and physical fitness.
The Hill Impact Program will take place at the State Police Academy in Hershey, commonly known as The Hill. There is no charge to attend the program, which will begin in February 2022. Participants will meet once a week for two hours in the evening and one Saturday a month for three hours.
Class size is limited. Any teen who has a serious interest in attending is encouraged to contact Trooper Clint Long at ra-sprecruiter-acad@pa.gov or 717-497-4577.