Dear Friends,
Hello! Thank you for subscribing to my E-newsletter. I am honored to serve the 23rd Senate District and look forward to working with you toward building a better future for Pennsylvania!
This E-newsletter serves to keep you updated on what is happening throughout Bradford, Lycoming, Sullivan, Tioga and Union counties and what I am doing as your state senator in Harrisburg. I hope that you will find this E-newsletter helpful, and if you have any questions or concerns, please feel free to contact me.
Gene Yaw
State Senator
www.SenatorGeneYaw.com

Click here to find the latest information on coronavirus from the Pennsylvania Department of Health and the Centers for Disease Control and Prevention
In the News..
Legislative Redistricting, Energy, Environment Discussed During Senator Yaw's Telephone Town Hall. Towanda Daily Review Recap
DCNR / DEP Grants Awarded for Lycoming, Tioga and Union Counties; $5 Million Awarded by PennVEST for Mansfield Projects.
Lycoming County Service Center to Host Open House Jan. 25, 8:30AM-4PM. The event will be held at the USDA Service Center located at 542 County Farm Road, Montoursville, Pa 17754 in the first floor conference room.
PennDOT Driver License, Photo Centers Closed for Martin Luther King Jr. Holiday.
---
Monday is Martin Luther King Jr. Day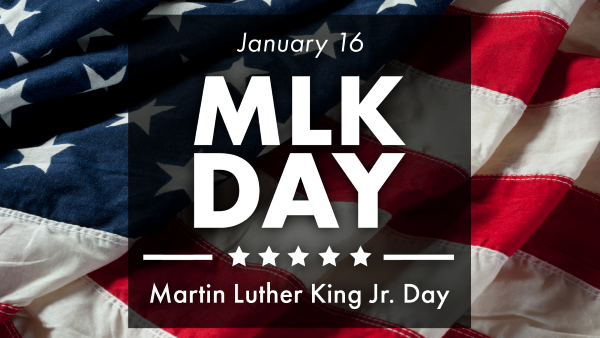 Nearly 60 years after he shared his dream in an Aug. 28, 1963, Washington, D.C. speech, Martin Luther King Jr.'s wish is shared by the overwhelming number of Americans of all backgrounds. We must defend this unifying ideal for the well-being of our children and nation.
Snapshots from the 2023 PA Farm Show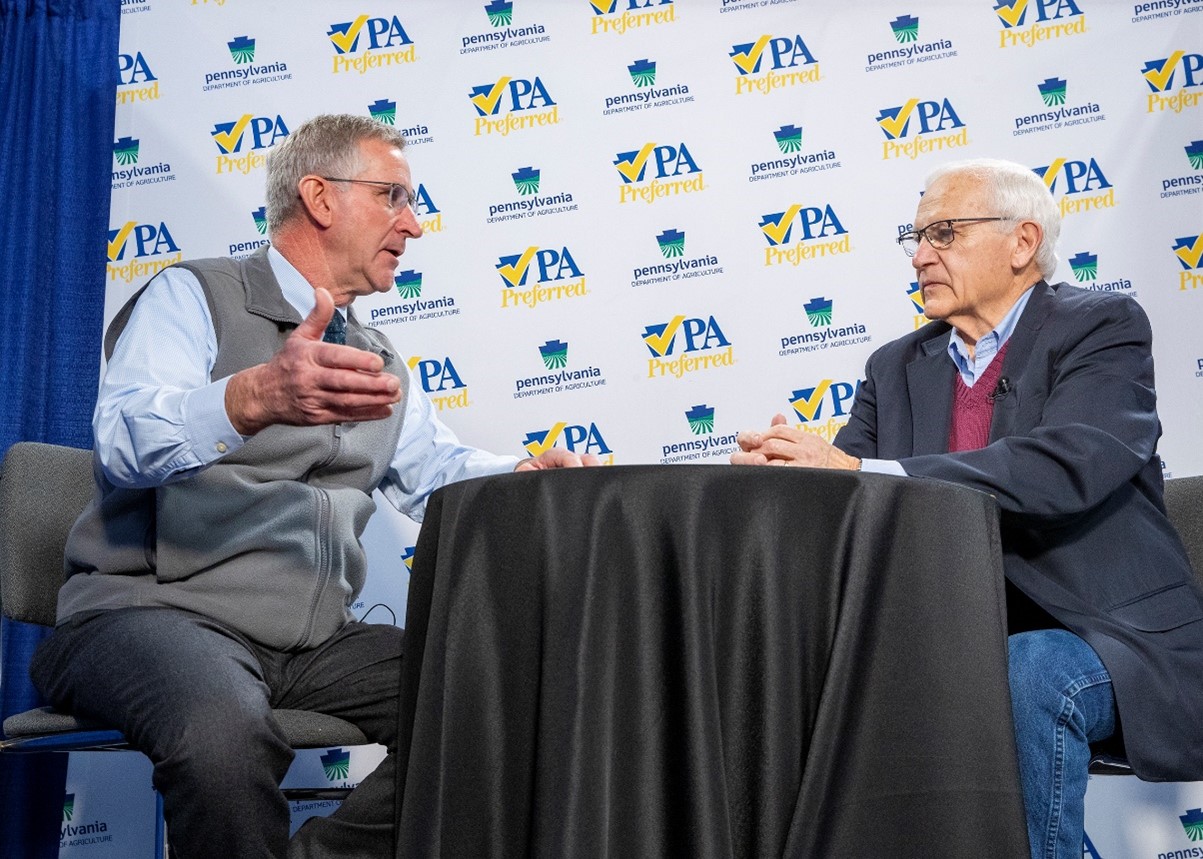 Russell Redding will again be renominated by Governor-Elect Josh Shapiro to serve as his Secretary of Agriculture. Sec. Redding has served the Department under three governors.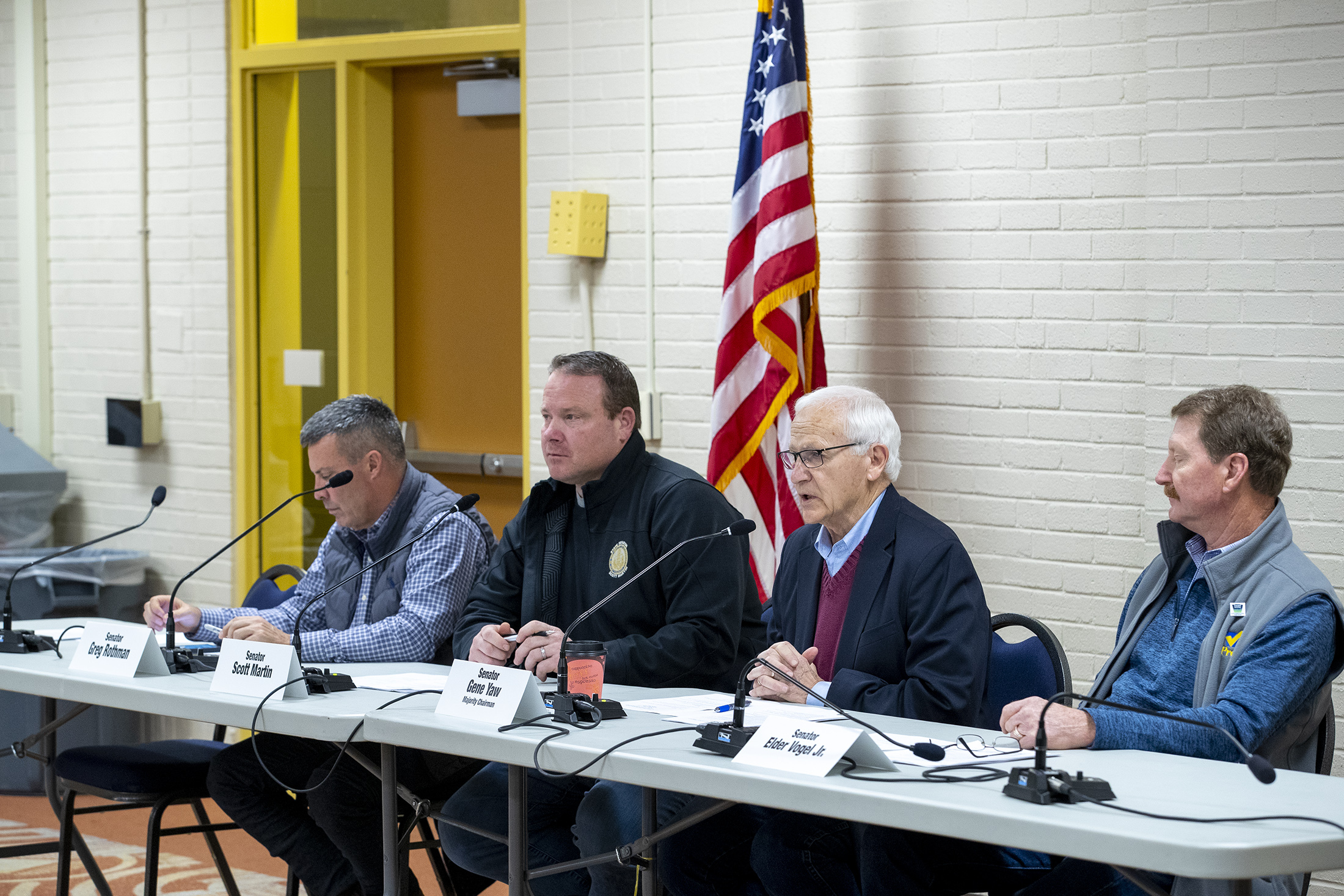 During my visit to the Farm Show, I joined Sen. Scott Martin, Sen. Elder Vogel and Sen. Greg Rothman for a Senate briefing to discuss the newly created Agriculture Conservation Assistance Program, which I sponsored in the Senate, with officials from the EPA, Agriculture, DEP and Lancaster County. Not since the days of the Ridge Administration and the first Growing Greener legislation in 1999, has Pennsylvania made such monumental investments to restore and protect the waters that flow from farms, fields, and forests into our local rivers and streams.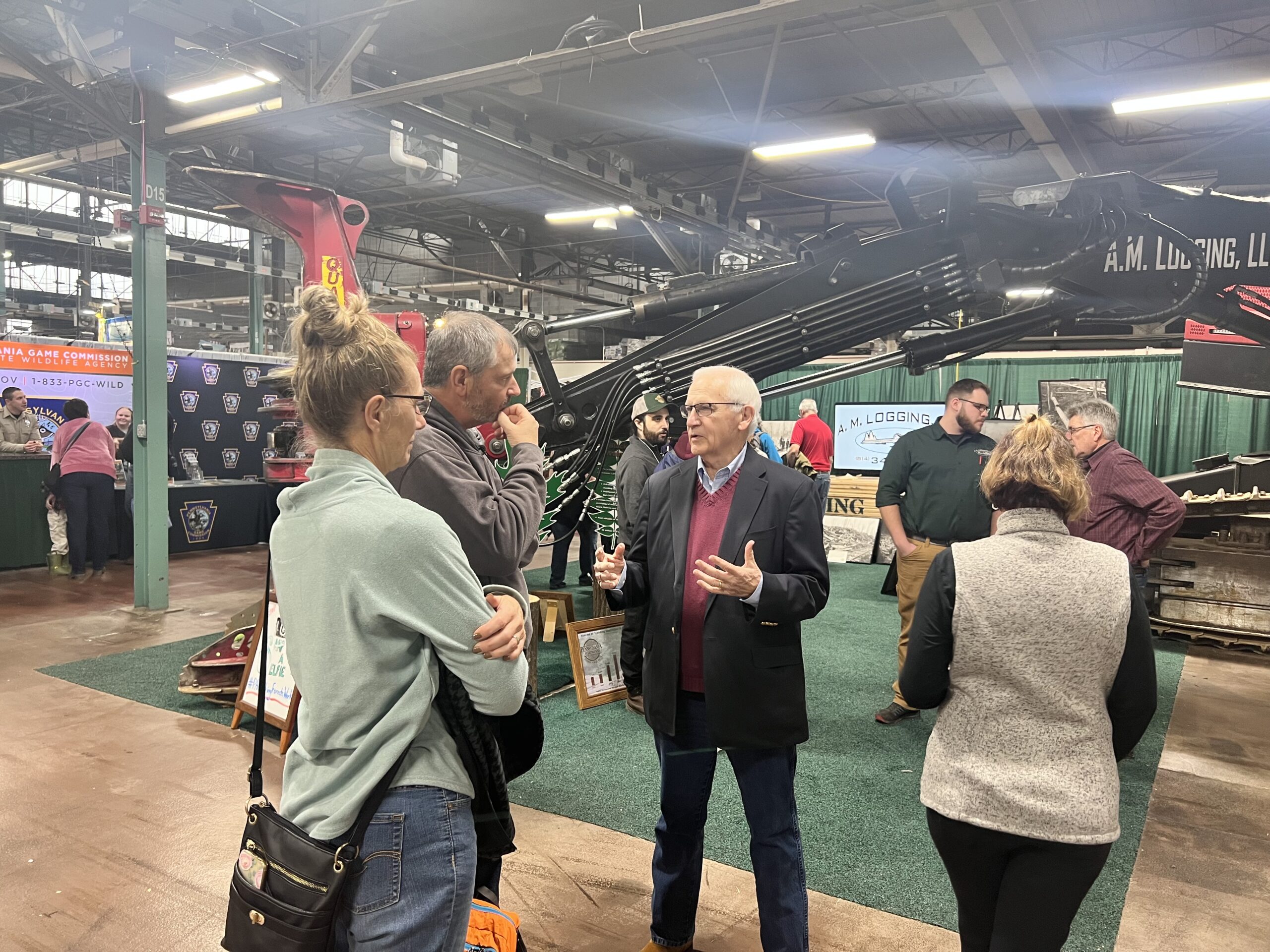 Happy to meet up with many constituents during my visit throughout the Farm Show arena.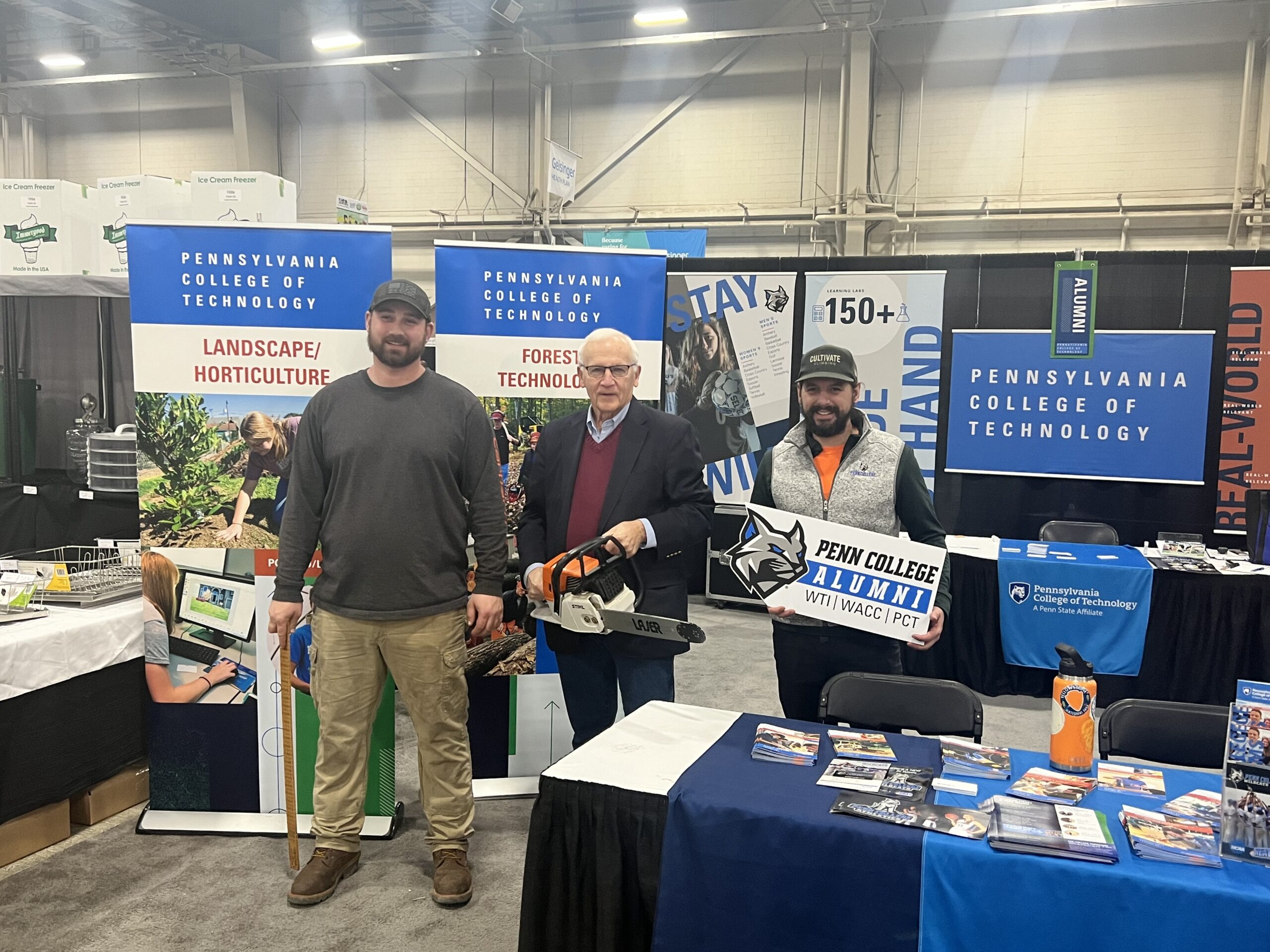 Representatives of a number of Penn College offices (Admissions, Alumni Relations, Career Services, College Relations, The College Store, the LEAP Center, and Veterans & Military Services) staff a booth throughout the week at the PA Farm Show, and the college's academic schools oversee a rotating timetable of exciting projects during the 107th annual showcase.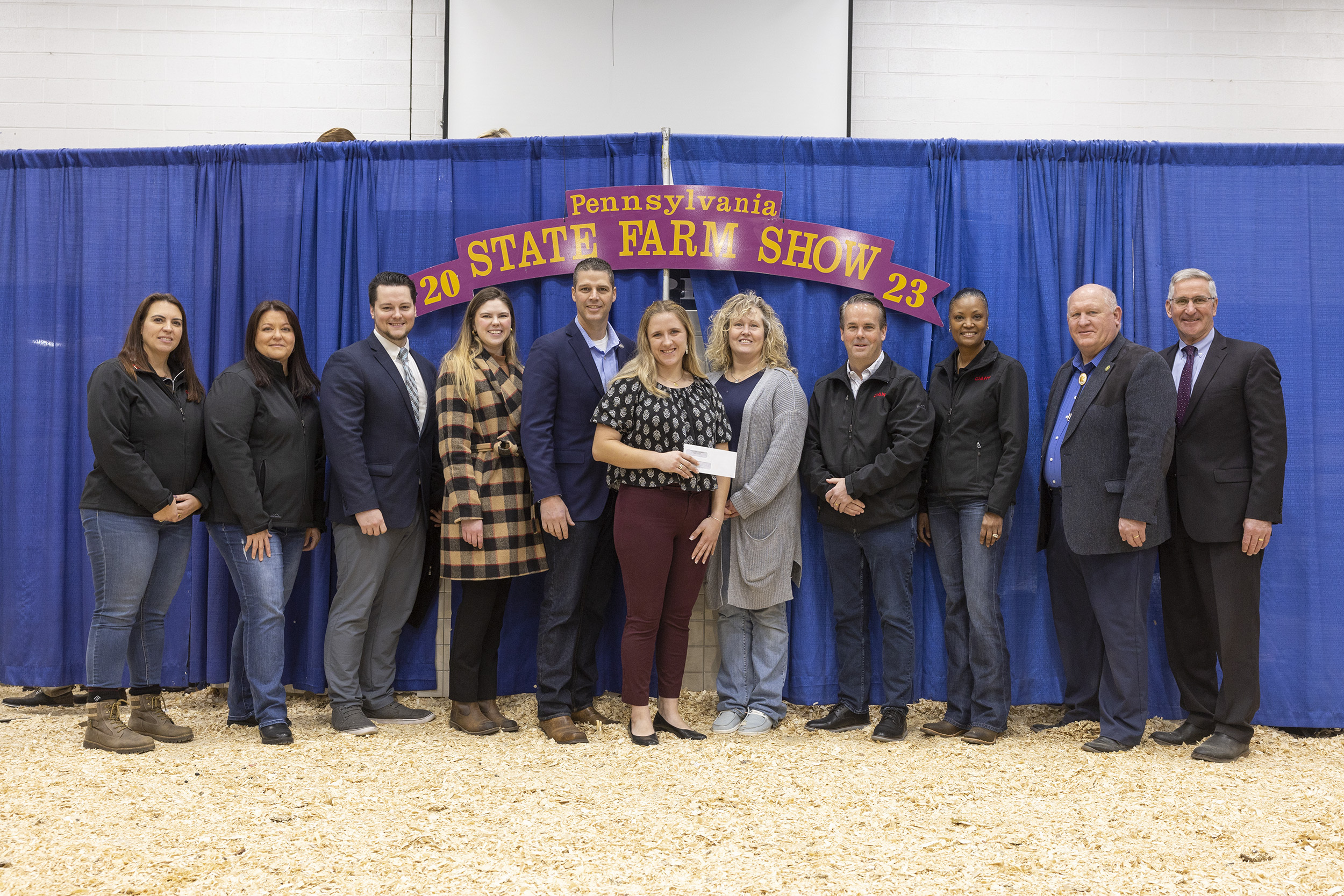 On Tuesday, my staff joined in congratulating Nina Coolidge of Wellsboro as she was presented a $4,000 scholarship from the Pennsylvania Farm Show Scholarship Foundation. A sophomore at Penn State, Nina is majoring in agricultural and extension education with a plan to become a high school ag teacher. She also intends to develop her own breeding swine operation. Keep up the good work!
Sitting Down with PA Agriculture Secretary Russell Redding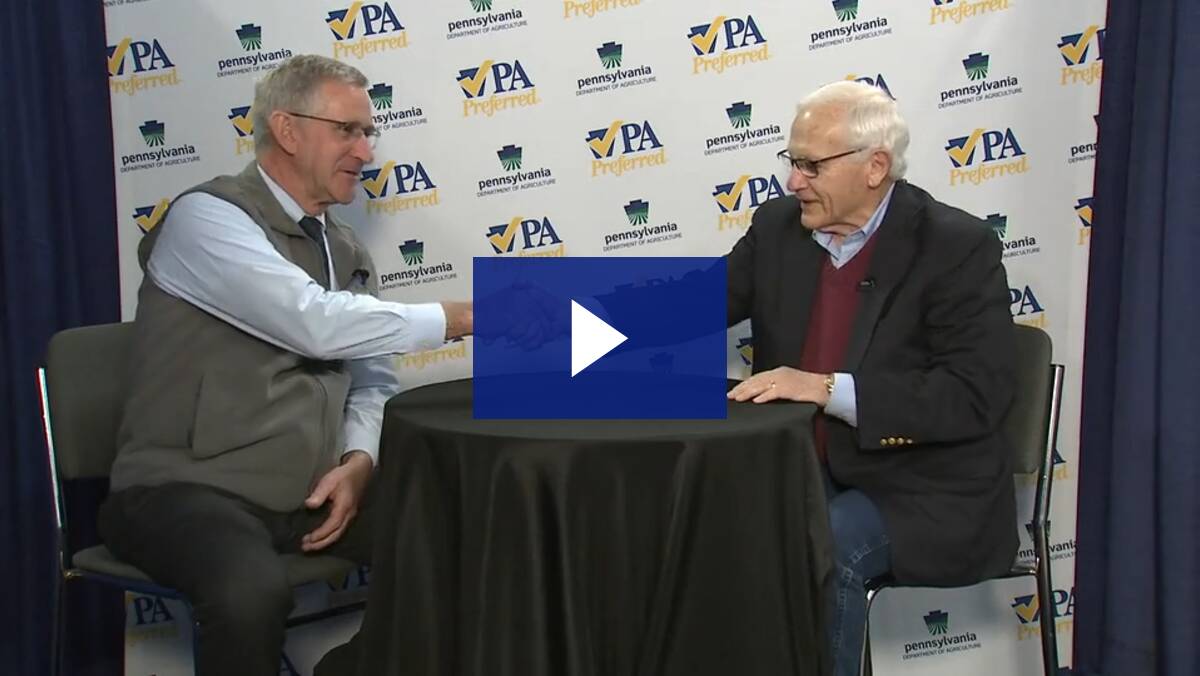 On Thursday, I sat down with Secretary of Agriculture Russell Redding during the 107th Pennsylvania Farm Show in Harrisburg.
The event showcases the quality and breadth of Pennsylvania's agriculture industry and the people who make it thrive. The show offers visitors a tiny slice of the industry that employs nearly half a million people and contributes $132.5 billion to Pennsylvania's economy every year. This year's theme, "Rooted in Progress," honors Pennsylvania's roots and vision for the future.
Senate Votes to Let Citizens Decide Voter ID, Legal Relief for Sexual Abuse Victims, Regulatory Reform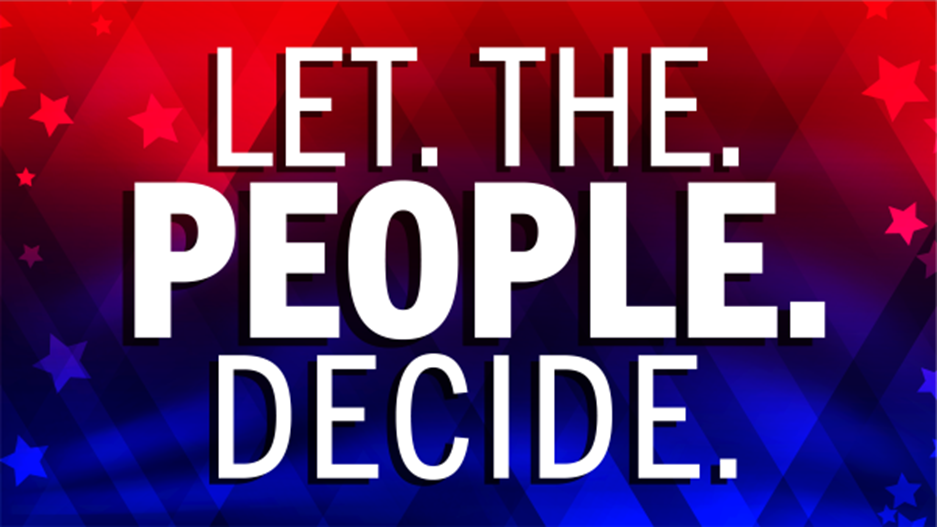 The Senate passed legislation last week that will let voters decide whether the Pennsylvania Constitution should be amended to create a voter ID requirement, provide sexual abuse victims with a way to sue their abusers and reform the state regulatory review process.
Thirty-five states, the world's developed countries and many developing ones have voter photo ID requirements, and a 2021 Franklin and Marshall College poll found that 74% of Pennsylvania voters said the commonwealth should join them in making elections more secure.
Senate Bill 1 also includes a proposed constitutional amendment that will create a two-year window to allow sexual abuse victims to sue their abusers. Victims of sexual abuse who were abused as children have been unable to seek justice after the age of 30 due to a statute of limitations provision in Pennsylvania law.
In addition, Senate Bill 1 includes a separate proposed amendment that would allow the General Assembly to reject a regulation by majority approval, as opposed to a two-thirds vote, in both legislative chambers.
Under Pennsylvania's current regulatory review process, the executive branch has circumvented the General Assembly and the normal legislative process, ignoring any legislative or public input that runs counter to executive branch regulatory goals.
The General Assembly previously approved the amendments in the 2021-22 legislative session. Approval of Senate Bill 1 this session would let voters have their say.
Senate Approves Bill to Eliminate Gas Tax Increase, Help Pennsylvanians at the Pump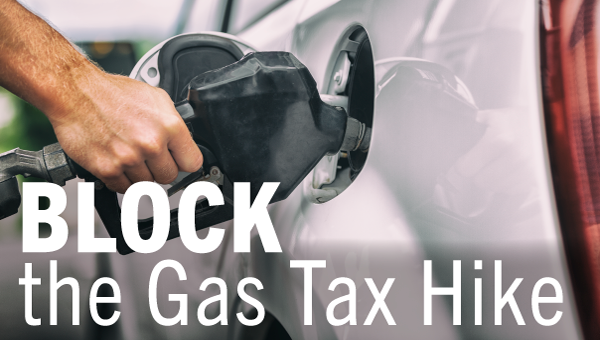 Taking significant action to protect Pennsylvanians' wallets, the Senate approved a bill to stop the automatic gas tax increase for 2023. The bill now heads to the House of Representatives.
For the first time, the average wholesale price of gasoline exceeded $2.99 per gallon last year, triggering an automatic increase in Pennsylvania's gas tax that went into effect Jan. 1.
Senate Bill 35 would eliminate the automatic gas tax increase for 2023 moving forward, preventing what would produce the second-highest gas tax in the nation behind California, and permanently sets the average wholesale price at $2.99 per gallon. The bill also requires the Department of Revenue to reassess this year's gas tax structure.
Projections indicate the average Pennsylvania household will spend nearly $2,500 at the gas pump in 2023. This includes approximately $380 per driver in gas taxes alone.
Virtual Job Fair Set for Wednesday, Jan. 18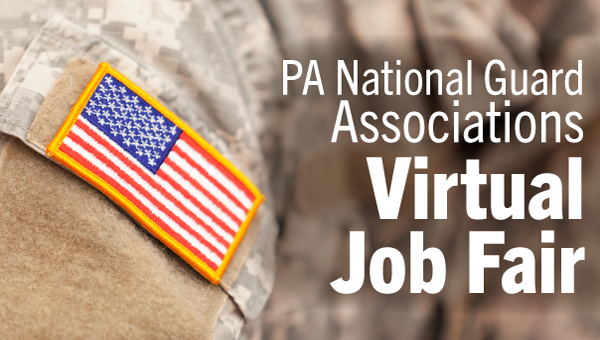 The Pennsylvania National Guard Associations will be holding a virtual job fair Wednesday, Jan. 18.
Jobseekers should be prepared to interview online with hiring managers and recruiters from top hiring companies. This online chat will connect the public directly with organizations.
After signing in, participants will be able to explore the available information and opportunities and participate in live one-on-one, text-based chats with representatives from participating organizations. Participants may also visit the job fair before and after the live event to continue making connections with top employers.
Assistance Available for Local Historic Preservation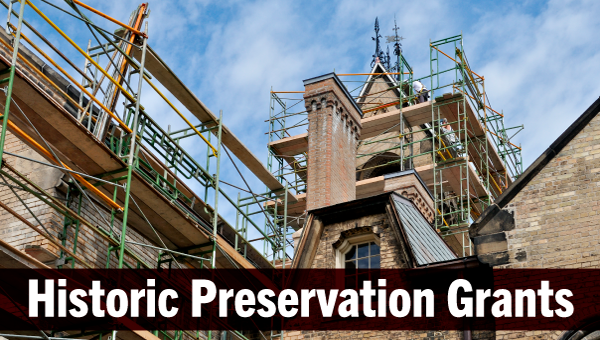 The Pennsylvania Historical and Museum Commission is now accepting applications from nonprofit organizations and local governments for the Keystone Historic Preservation Grant Program.
Grants support projects that identify, preserve, promote and protect historic and archaeological resources in Pennsylvania for the benefit of the public and community revitalization.
Two categories of grants – construction and planning – are available for historic resources in Pennsylvania that are listed, or eligible for listing, in the National Register of Historic Places. Applicants may apply for only one type of grant. Prospective applicants for construction grants can attend a webinar on Wednesday, Jan. 18 at 1 p.m. A planning grant webinar will be held Thursday, Jan. 19 at 1 p.m.
Anti-Litter Contest Open to K-6 Students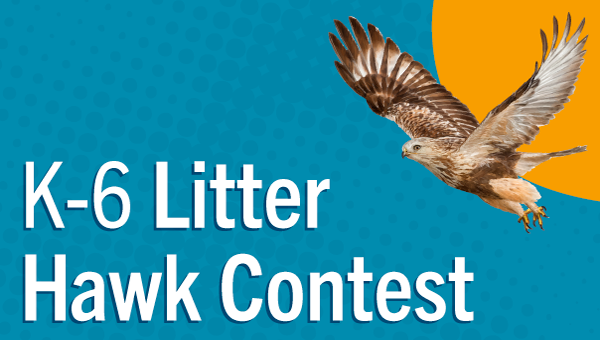 Entries are now being accepted for the Litter Hawk Youth Award Program, a way for students in kindergarten through 6th grade to promote anti-littering efforts through art, words or video.
Two entries will be selected as winners in each grade level. First place will receive a $50 gift card. First runner-up will receive a $25 gift card. All participants will be recognized with certificates. The deadline to participate is Jan. 31. Winners will be announced in April.
Kids can participate individually or as part of a lesson initiated by schools, home-schools, scout troops, 4-H clubs, environmental clubs or other organized groups. More information and entry forms are available here.
Winter Weather and Teen Drivers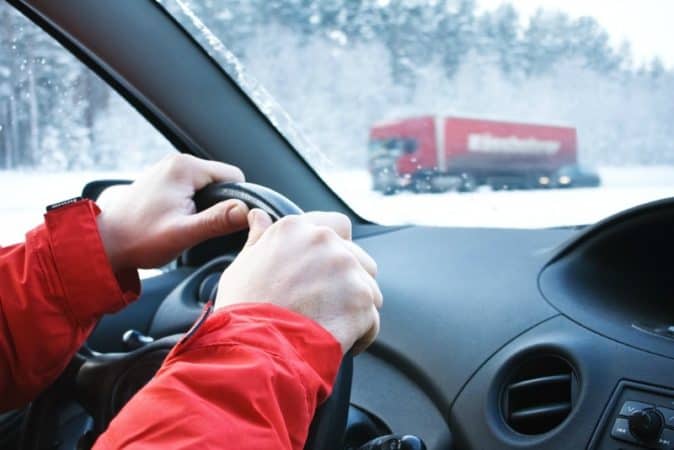 By: Kimberly A. Smith | Safety Press Officer
PA Department of Transportation
Engineering District 3-0
Is your teen driver ready for winter driving? Driver inexperience combined with slick roads and other weather hazards can lead to an unfortunate crash. Teens are more likely to speed and allow less following distance than a more experienced driver.
Improve safety by ensuring the vehicle is ready for winter, equipped with proper tires, plenty of washer fluid, an ice scraper or snow brush and good quality wiper blades.
Pack the car with an emergency kit. Include items such as a small shovel, a warm blanket, cell phone charger, flashlight, non-perishable food, and bottled water.
Remind new drivers that speed limits are set for ideal conditions and that they should increase their following distance and slow down in inclement weather.
All drivers should "Know Before You Go". Use 511PA to check road conditions, view travel alerts and track plows on state roads. Visit 511PA.com or download the free 511PA app.
Parents can prepare teen drivers for inclement weather driving by having them practice slow speed maneuvers and braking on an empty snow-covered parking lot under supervision.
For more information on winter driving safety, visit penndot.pa.gov/safety.