Dear Friends,
Hello! Thank you for subscribing to my E-newsletter. I am honored to serve the 23rd Senate District and look forward to working with you toward building a better future for Pennsylvania!
This E-newsletter serves to keep you updated on what is happening throughout Bradford, Lycoming, Sullivan, Tioga and Union counties and what I am doing as your state senator in Harrisburg. I hope that you will find this E-newsletter helpful, and if you have any questions or concerns, please feel free to contact me.
Gene Yaw
State Senator
www.SenatorGeneYaw.com

*Click here to find the latest information on coronavirus from the Pennsylvania Department of Health and the Centers for Disease Control and Prevention.
Honoring the Legacy of Martin Luther King Jr.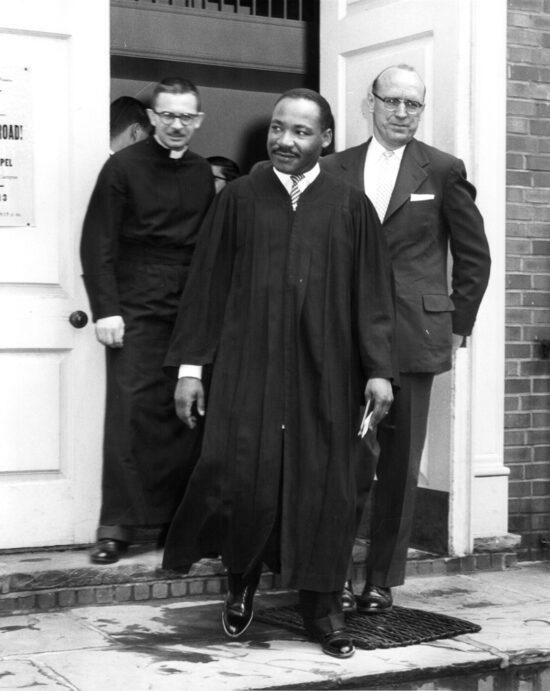 [In 1958, 63 years ago, Dr. Martin Luther King Jr. spoke in the Clarke Chapel on the Lycoming College Campus in Williamsport.]
Today, our country remembers one of the nation's greatest civil rights icons –Martin Luther King, Jr. As a result of the critical role he played in the struggle for justice in the 1960s, he became the first modern private citizen to be honored with a federal holiday. Dr. King's writings, advocacy and activism continues to inspire Americans today, more than 50 years after his assassination in 1968.
COVID-19 In Pennsylvania: Health Leaders Discuss Concerns About Vaccine Rollout In Rural Areas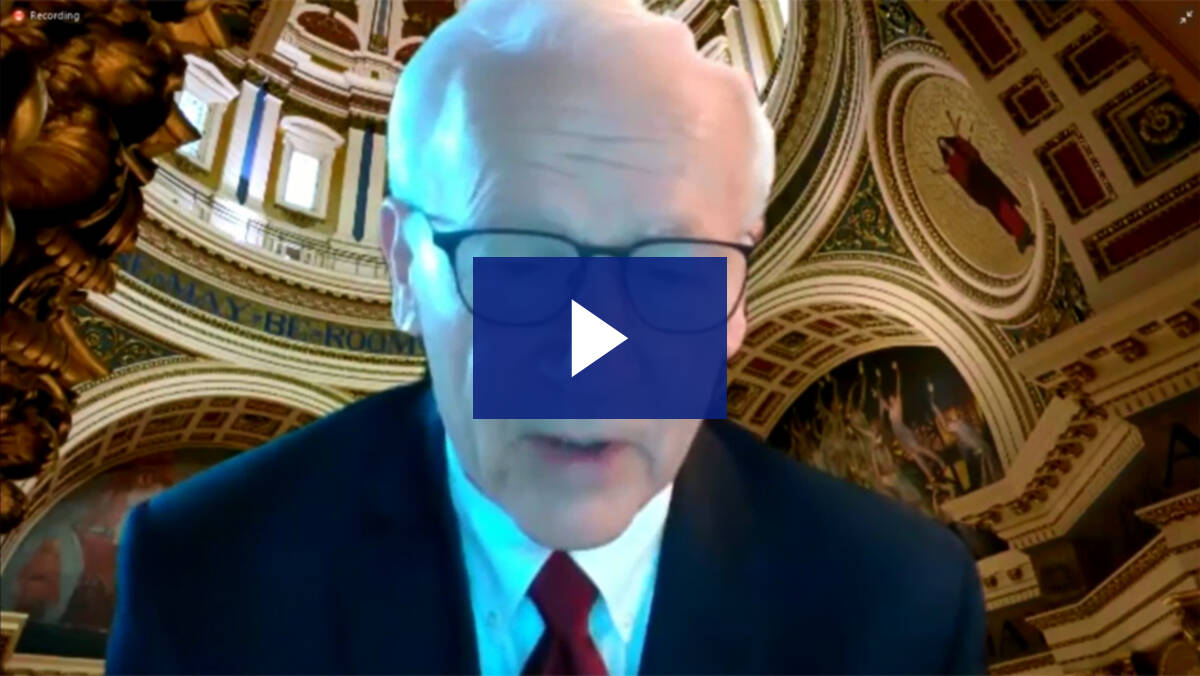 The Center for Rural Pennsylvania Board of Directors, of which I chair, held a virtual public hearing on Wednesday, January 13 to learn more about the planned distribution of the COVID-19 vaccines in rural Pennsylvania.
We know that rural areas have fewer health care facilities, fewer health care workers, and higher rates of COVID cases per capita. We also know of the transportation challenges that our rural residents face, and have heard that residents in rural America are more hesitant to get vaccinated.
At the public hearing, Pennsylvania Secretary of Health Dr. Rachel Levine reviewed the state's COVID vaccination plan, which is continually changing to meet new federal directives, and the logistical challenges of vaccine distribution. She also noted the baseline level of distrust that could significantly negatively impact vaccine uptake across the Commonwealth.
Other presenters included Dr. George Garrow, Chief Medical Officer, Primary Health Network (Sharon, PA); Mr. Steven Johnson, President, UPMC Susquehanna; and Dr. Cary Funk, Director of Science and Society Research, Pew Research Center.
Exclusive Interview with PA Agriculture Secretary Russell Redding:
Discussing the 2021 Virtual PA Farm Show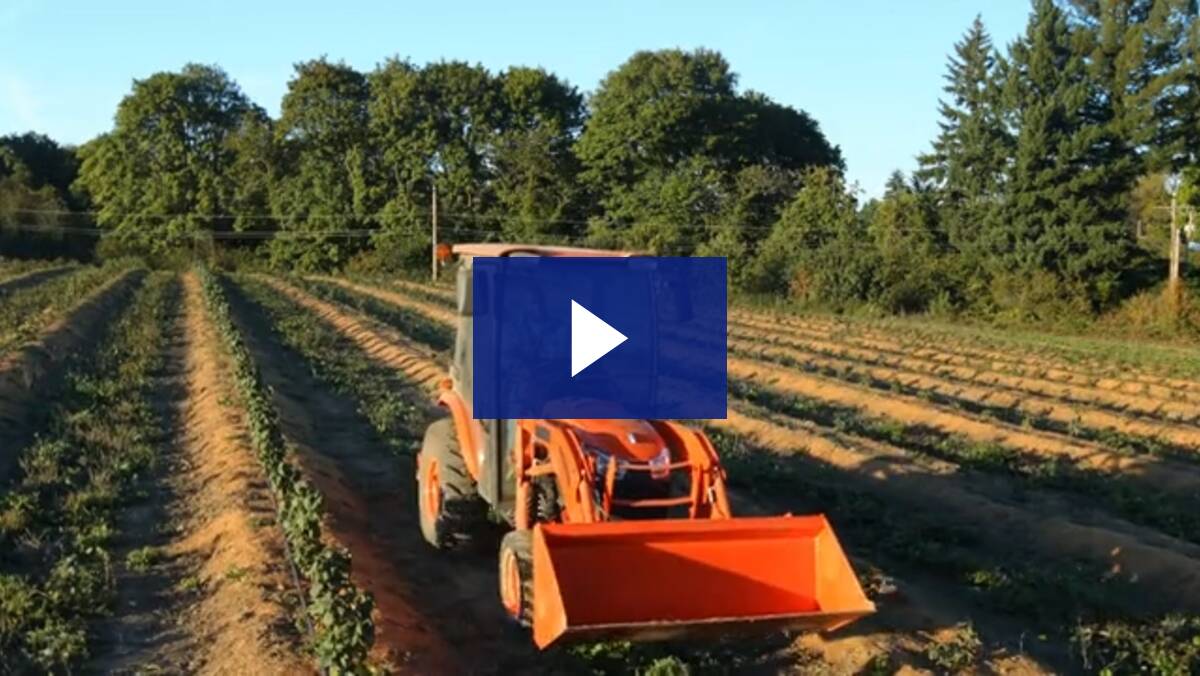 The 105th iteration of the Pennsylvania Farm Show took place from January 9th to January 16th. Although it was much quieter this year, and a lot less crowded, it was still an opportunity to connect consumers to farmers, and farmers to consumers, both in Pennsylvania and beyond. I was happy to sit down with Pennsylvania Agriculture Secretary Russell Redding to discuss this year's event, as well as some agriculture initiatives currently under consideration by the state legislature.
Traditionally held in Harrisburg at the Pennsylvania Farm Show Complex, the department announced a move to a virtual show as Pennsylvania continues to battle the COVID-19 pandemic.
In addition to live and pre-recorded events on the Pennsylvania Farm Show Facebook page and the Pennsylvania Cable Network (PCN), the Farm Show hosted a number of virtual exhibits. To learn more about what the 2021 PA Farm Show offered, visit www.farmshow.pa.gov.
Convention of States

I have received many emails, which are based on the idea that the Constitution authorizes state legislatures to call a convention for the purpose of making amendments.
Under the Constitution, there are two ways to propose amendments:
Congress proposes them and sends them to the States for ratification or rejection; or
When 2/3 of the States apply for it, Congress then calls a convention.
All 27 existing amendments to the Constitution were the result of action under No. 1 above, that is, they were generated by Congress. We have never had a convention created by action under No. 2 above.
It is important to note that the states' action is limited to asking Congress to call a convention. It is equally important to note that Congress makes all laws necessary and proper for calling a convention. THE STATES DO NOT MAKE THE RULES.
Many emails suggest that the so-called convention would be limited to only fiscal issues. In this regard, there is nothing in the Constitution which limits a convention to a single topic. Under the supremacy clause, any state law which contradicts the Constitution is void so delegates to a convention can take any action they choose without restriction. Given today's climate regarding firearms, it is certainly reasonable to assume that a Constitutional Convention will revisit the 2nd Amendment!
We have one example of what happens when a convention is called. In 1787, the delegates to the convention met for the sole purpose of "revising the Articles of Confederation." The result was that the delegates threw out the Articles of Confederation entirely and wrote a new constitution. That is exactly what could happen today.
Citizens certainly have the right to ask their government to take action, but they also need to understand the ramifications of their actions. If the citizens demand a constitutional convention, that is their right.
Remember, Congress makes the rules and the make-up of Congress is based on population so states like New York and California, with larger populations, will have greater input into any convention!
Federal Stimulus Bill Boosts Unemployment Payments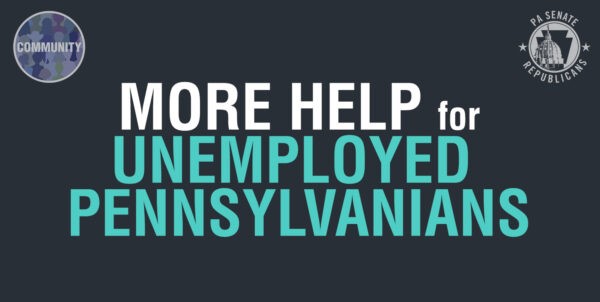 The federal stimulus bill approved by Congress last month extended the Federal Pandemic Unemployment Compensation (FPUC) Program to include an additional $300 in weekly unemployment payments. The additional payments are now being paid out to Unemployment Compensation and Extended Benefits claimants and will be added for Pandemic Emergency Unemployment Compensation and Pandemic Unemployment Assistance claimants soon.
The FPUC payments are automatically added to each claimant's payment and are retroactive to the week ending January 2. The program is scheduled to run through March 13.
REMINDER: Paycheck Protection Program Reopens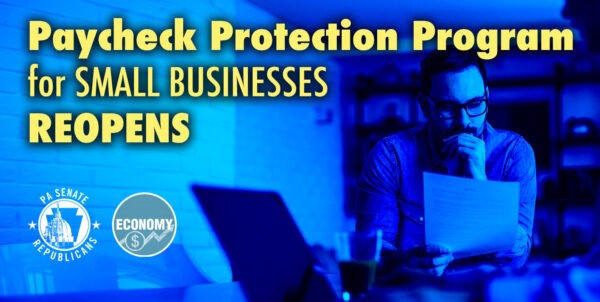 Small employers impacted by the pandemic can apply now for loans through the Paycheck Protection Program, which reopened on Monday. The program was originally created to offer loans to cover payroll costs, mortgage interest, rent and utility costs for employers affected by coronavirus mitigation. Eligible expenses were recently expanded to include operations expenditures, property damage costs, supplier costs and worker protection expenditures.
The program is open to new borrowers, as well as existing borrowers who meet certain eligibility criteria. New guidelines are available for both new borrowers and existing borrowers; applicants should contact their local lender for additional information.
Financial Assistance Programs Available for Utility Customers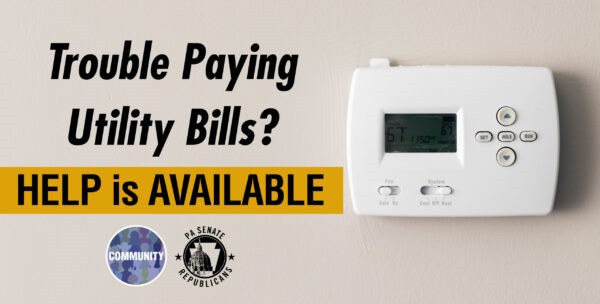 The COVID-19 pandemic has created financial challenges for hundreds of thousands of families in Pennsylvania, including problems in paying energy bills. It is important for consumers who are affected by unexpected job losses, business closures and other financial difficulties to contact their utility providers to find out whether assistance is available. A list of utility providers is available from the Pennsylvania Public Utility Commission at the links below.
In addition to programs offered directly through service providers, Dollar Energy Fund works with more than a dozen electricity, water, natural gas and other utility companies to offer financial relief to customers in need. A list of participating providers is available here.