Dear Friends,
Hello! Thank you for subscribing to my E-newsletter. I am honored to serve the 23rd Senate District and look forward to working with you toward building a better future for Pennsylvania!
This E-newsletter serves to keep you updated on what is happening throughout Bradford, Lycoming, Sullivan, Tioga and Union counties and what I am doing as your state senator in Harrisburg. I hope that you will find this E-newsletter helpful, and if you have any questions or concerns, please feel free to contact me.
Gene Yaw
State Senator
www.SenatorGeneYaw.com

Click here to find the latest information on coronavirus from the Pennsylvania Department of Health and the Centers for Disease Control and Prevention
Updates
Beginning February 1st, the Commonwealth Financing Authority will begin accepting applications for grants funded by Act 13 natural gas drilling impact fees for watershed restoration & protection, flood mitigation, greenways, trails and recreation, abandoned mine drainage abatement & treatment, baseline water quality data, orphaned or abandoned well plugging and sewage facilities.
All 67 counties, including 241 local governments with a population of 10,000 or more, have joined the historic $26 billion opioid agreement with the nation's three major pharmaceutical distributors.
Pennsylvania Senate passed legislation strengthening firearms preemption law.
Gov. Tom Wolf vetoes Pennsylvania congressional map sent to him by Republicans.
Yaw Natural Gas Royalty Transparency Legislation Passes Senate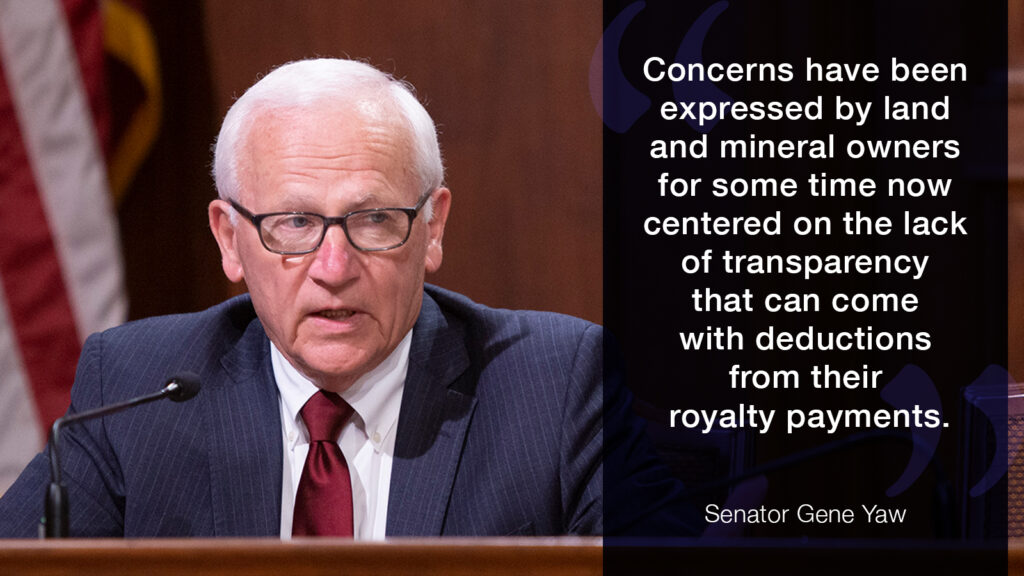 Legislation, which I sponsored, aimed at ensuring landowners are afforded a clear and distinct assessment of royalties paid to them through lease agreements with oil and natural gas operators cleared the state Senate last week.
Senate Bill 806 was supported by the Pennsylvania Farm Bureau, Pennsylvania Oil and Gas Landowner Alliance, Marcellus Shale Coalition, Bounty Minerals, Pennsylvania Independent Oil & Gas Association (PIOGA), Pennsylvania Grade Crude Oil Coalition (PGCC) and others.
This proposal is designed to help ensure all parties feel their lease agreements are executed as intended, and it will help mitigate concerns that have developed in recent years. It also provides for summary statements, should a landowner choose to receive one, as well as timely payment requirements. READ MORE
Senate Passes New Funding for Hospitals, Health Care Workers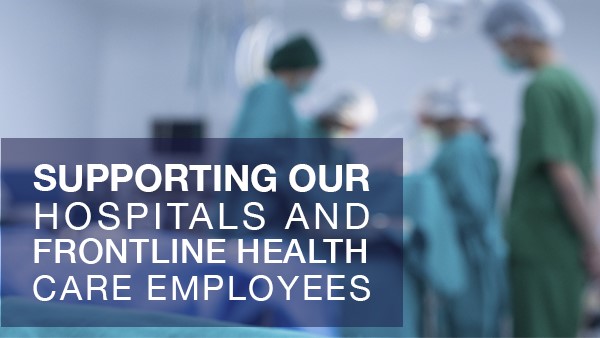 The Senate this week approved critical funding for hospitals and frontline health care workers who continue to keep Pennsylvanians safe during the COVID-19 pandemic. The bill was sent to the governor for enactment.
It allocates a total of $225 million to hospitals and their employees. The additional dollars will be allocated as follows:
$100 million for acute care general hospitals.
$110 million for critical access hospitals, facilities with a high volume of Medicaid patients, and behavioral/psychiatric providers.
$15 million for the PA Student Loan Relief for Nurses Program.
The legislation requires the funding to be directed to retention and recruitment programs for staff. Hospital executives and administration, contracted staff and physicians would not be eligible for payments.
Student Loan Relief for Nurses Available through March 1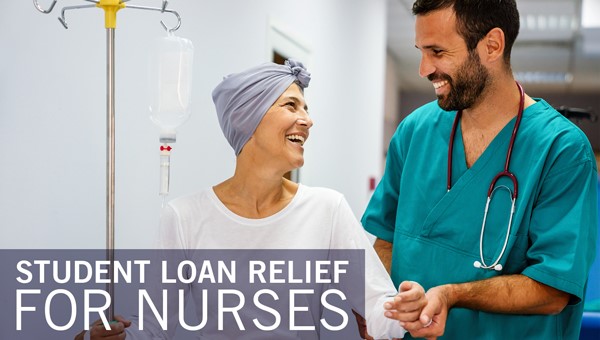 Applications are being accepted through March 1 for the new Student Loan Relief for Nurses program.
Qualified nurses working through the COVID-19 pandemic may be eligible to receive student loan relief of up to $2,500 for each year of work (beginning with 2020) for up to three years, with a maximum benefit of $7,500.
The Pennsylvania Higher Education Assistance Agency indicates the high volume of applications has slowed the review process, and online applications are not offered. You can learn more about the program and the application process here.
Senate Acts to Improve PA National Guard Health Care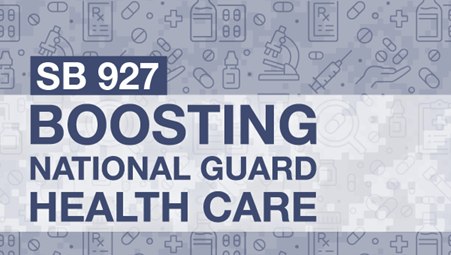 Legislation to increase the number of health care providers in the Pennsylvania National Guard was approved by the Senate. The bill was sent to the House of Representatives for consideration.
The legislation improves the Medical Officer or Health Officer Incentive Program, which was created in 2014 to provide an education stipend to those who qualified through their time in the armed services.
This incentive program began to address the lack of health care providers within the Guard. However, some health professionals, such as dentists and physician assistants, were inadvertently left out of the program.
Senate Bill 927 would establish a broader definition of "health professional" to capture those left out of the original program. It would also create education stipend tiers based on the participant's education level, so that physicians and physician assistants would get a higher reimbursement to help pay down their higher tuition debt.
Property Tax/Rent Rebate Applications Being Accepted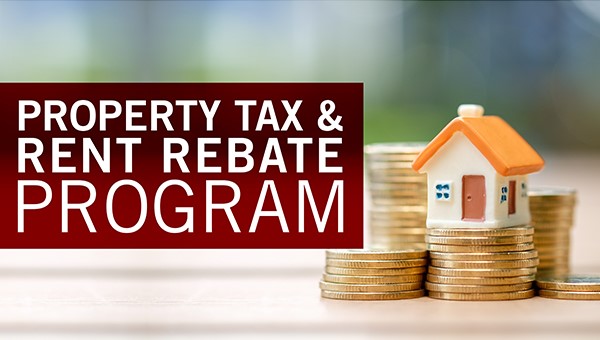 Older and disabled Pennsylvanians can apply now for rebates on property taxes or rent paid in 2021.
The Property Tax/Rent Rebate Program benefits eligible Pennsylvanians age 65 and older, widows and widowers age 50 and older, and people with disabilities age 18 and older. The income limit is $35,000 a year for homeowners and $15,000 annually for renters, and half of Social Security income is excluded.
After checking eligibility requirements, you can file your rebate application online by visiting mypath.pa.gov. Submitting your application online does not require you to sign up for an account. You can check the Property Tax/Rent Rebate Program instruction booklet to learn which information you will need to complete the process.
Illegible Registration Plate Replacement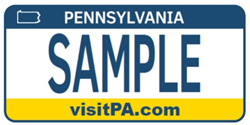 By: Kimberly A. Smith | Safety Press Officer
PA Department of Transportation
Engineering District 3-0
A registration plate is deemed illegible when one or more numbers or letters cannot be recognized from 50 feet or if the registration plate shows any blistering, peeling, discoloration or loss of reflectivity. When a registration plate becomes illegible, PennDOT has two main ways of replacing them.
First, the law allows PennDOT to replace a registration plate upon request of a vehicle owner when an authorized representative of PennDOT or law enforcement determines that a registration plate is illegible. Vehicle safety inspection mechanics are authorized representatives of PennDOT for purposes of determining if a registration plate is legible.
To apply for a free standard registration plate, the vehicle owner should visit any official Pennsylvania inspection station for verification that their registration plate is illegible and receive Form MV-46, "Application to Replace Registration Plate," from the station OR have a law enforcement official verify the need for a replacement registration plate on Form MV-44 (PDF), "Application for Duplicate Registration Card, Replacement Registration Plate or Weight Class Sticker," obtained from PennDOT's Driver and Vehicle Services forms and publications. The vehicle owner is then responsible for signing and returning the completed Form MV-46 or Form MV-44 (PDF) to PennDOT in order to receive a replacement registration plate free of charge.
For more information about this program, please reference the Registration Plate Re-Issuance Fact Sheet (Illegible Registration Plate Replacement) FAQ.
Second, the law also allows PennDOT to order a general registration plate reissuance. Standard issue passenger registration plates that start with the tag configuration 'D', 'E', 'F', and truck registration plates that start with the tag configuration 'Y' are the oldest on the road and need to be replaced. So, if you have a standard issue registration plate beginning with a 'D', 'E', 'F' or 'Y' configuration, you will get a new registration plate the next time your registration plate is transferred to a different vehicle.