Dear Friends,
Hello! Thank you for subscribing to my E-newsletter. I am honored to serve the 23rd Senate District and look forward to working with you toward building a better future for Pennsylvania!
This E-newsletter serves to keep you updated on what is happening throughout Bradford, Lycoming, Sullivan, Tioga and Union counties and what I am doing as your state senator in Harrisburg. I hope that you will find this E-newsletter helpful, and if you have any questions or concerns, please feel free to contact me.
Gene Yaw
State Senator
www.SenatorGeneYaw.com

Click here to find the latest information on coronavirus from the Pennsylvania Department of Health and the Centers for Disease Control and Prevention.
Governor's Budget Plan Features Massive Spending and Tax Increases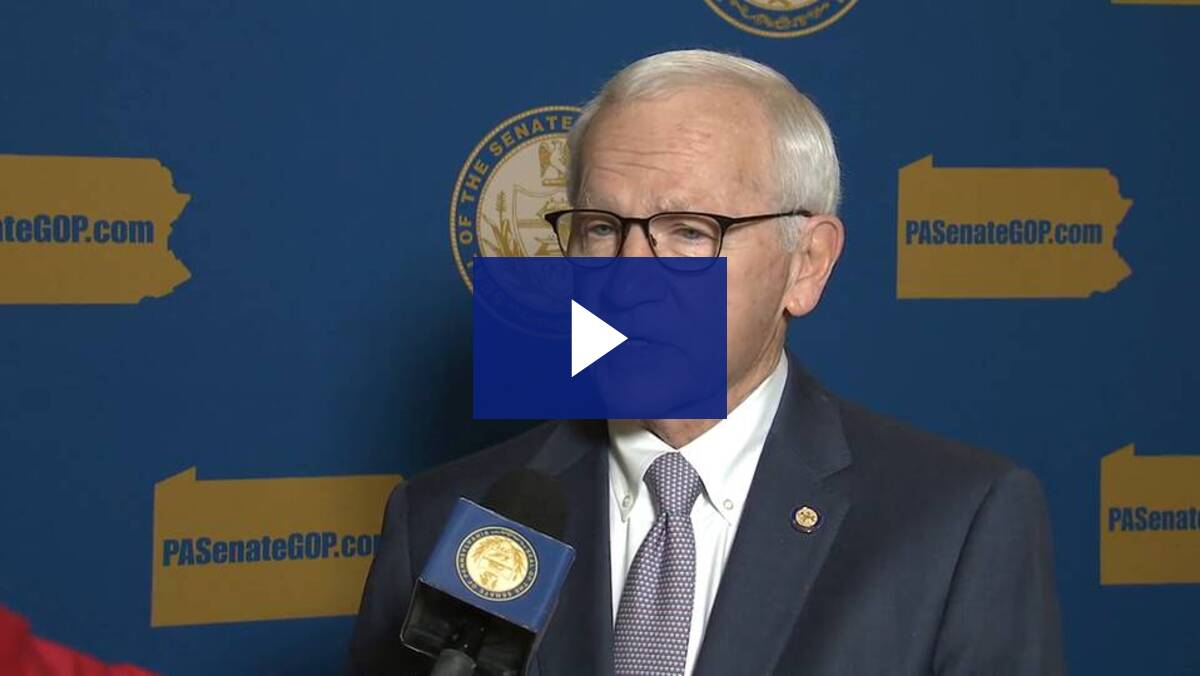 Governor Wolf unveiled a $40.2 billion spending plan for 2021-22 last week that includes more than $3 billion in new government spending – which would be the largest spending increase in the state's history. The governor's plan also includes an increase in the Personal Income Tax that would boost the amount of state tax taken out of every Pennsylvanian's paycheck by 46 percent, as well as another new tax on natural gas that would be passed on to consumers in the form of higher energy bills.
The new taxes and spending are primarily to support education, workforce development and other programs. State lawmakers have made significant progress on all of these issues in recent years, and I am confident we can support our schools, boost job training, expand broadband to underserved areas and meet the other needs of our communities without resorting to the massive new spending and taxes Governor Wolf is advocating.
Should PA Elect Judges Based on Geography?
I've received many calls and emails on the subject of House Bill 38, legislation amending the state Constitution to change the way Pennsylvania elects appellate court judges. Specifically, this bill would divide the Commonwealth into nine (9) Commonwealth Court districts, fifteen (15) Superior Court districts, and seven (7) Supreme Court districts. At the present time, this bill remains in the House of Representatives and is not in the Senate.
We need to do something to allow voters to be more aware of and familiar with their appellate court candidates, if we are going to continue to elect them by popular vote; However, I don't believe the proposal to regionalize appellate court selection is the way to go.
My personal preference was, and still is, that we should have a merit selection process similar to the federal court system. This would be applicable to appellate courts, while maintaining popular election for Common Pleas judges. Unfortunately, merit selection does not seem to have much support in the legislature at this time.
$912M Pandemic Aid Bill Signed Into Law After Unanimous Approval from Lawmakers
A comprehensive $912 million relief package to help restaurants, schools, employers, and tenants impacted by the COVID-19 pandemic received final legislative approval on Friday, Feb. 5, and was signed by the Governor.
Senate Bill 109 amends the state Fiscal Code to allocate $569.8 million for Rental and Utility Assistance, $197 million for education programs, and $145 million to support Pennsylvania's struggling hospitality industry as it copes with the devastation created by the COVID-19 pandemic and the Governor's mandated closings and restrictions.
Celebrating Bucknell University's 175th Anniversary
I was honored to sponsor a Senate Congratulatory Resolution recognizing Bucknell University on its 175th Anniversary last week.
Since 1846, Bucknell University has pushed the boundaries of undergraduate education and actively shaped the world outside Lewisburg. As a Bucknell student myself, I had the opportunity to experience first-hand this university where liberal arts and professional programs complement each other. Bucknell educates students for a lifetime of critical thinking and strong leadership, and I was honored to recognize the institution on this significant milestone.
TUNE-IN THURSDAY: As COVID-19 Cases Fluctuate, Isolation Compounds Pennsylvanians Addiction Struggles as Deaths Surge
The Center for Rural Pennsylvania Board of Directors, which I chair, will hold a virtual public hearing on Thursday, February 11, beginning at 9AM, to learn more about COVID-19's influence on the heroin and opioid crisis in Pennsylvania. Preliminary data indicate that reported overdoses increased in rural Pennsylvania during the pandemic. Attorney General Josh Shapiro and others will offer testimony during the hearing.
RGGI Letter Sent to IRRC Following Committee Vote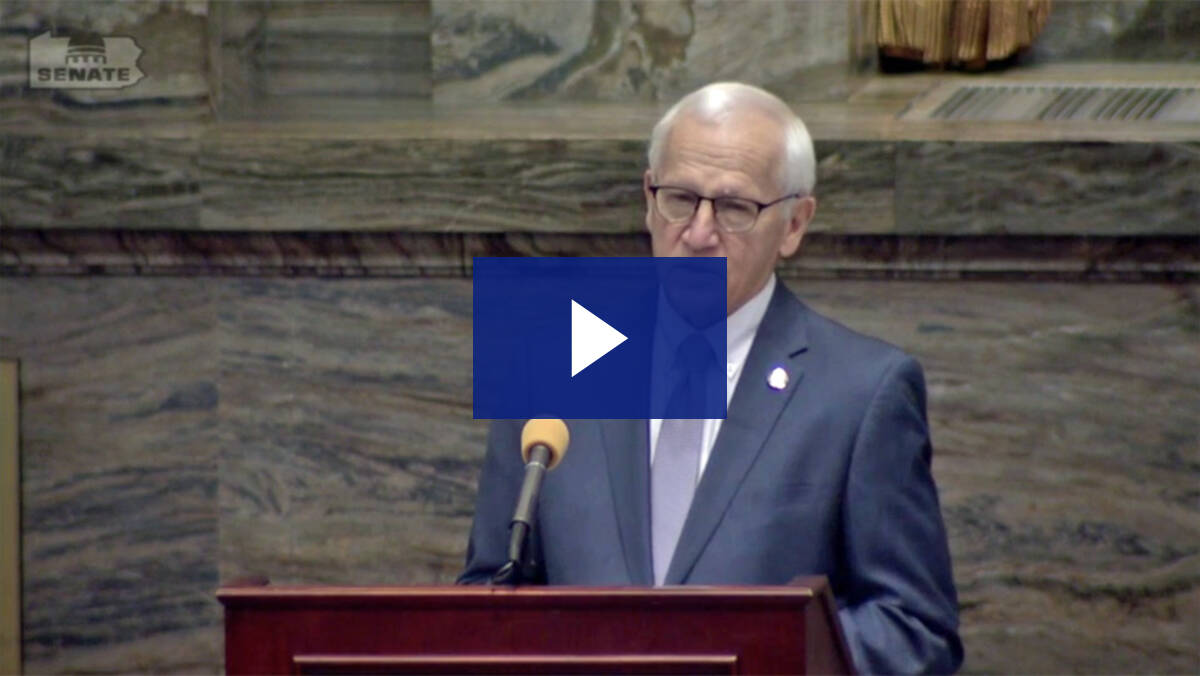 In a party-line vote, the state Senate Environmental Resources and Energy Committee last week approved sending a letter to the Independent Regulatory Review Commission (IRRC) urging its review of concerns expressed by numerous commentators, including those from organized labor leaders, business leaders and elected officials over the past year who have weighed in against the "CO2 Budget Trading Program," proposed regulation – #7-559 (IRRC #3274).
Senate Hearing Details Inadequacies of State's Vaccine Distribution Plan
A Senate hearing recently detailed serious deficiencies in the state's COVID-19 vaccination distribution plan and its negative impacts on communities throughout Pennsylvania.
The Senate Health and Human Services Committee and the Senate Aging and Youth Committee heard testimony about the difficulties in prioritizing vaccines for residents of long-term care facilities. According to the U.S. Centers for Disease Control data tracker, as of the day of the hearing, Pennsylvania ranked 45th in the percentage of received COVID-19 vaccines administered.
Hearing video and written testimony can viewed at PASenateGOP.com.
In Case You Missed It…
Voters Will Have Say on Curbing Governor's Emergency Declaration Powers…A proposed constitutional amendment to limit the length of future emergency disaster declarations unless an extension is approved by the General Assembly received final legislative approval last week and will be put before the voters to decide in the May 18 primary election. Senate Bill 2 was previously approved by the House of Representatives, following approval by the Senate on January 26. [READ MORE]
Secretary of State Resigns After Critical Error on Constitutional Amendment… Pennsylvania Secretary of State Kathy Boockvar announced this week that she would resign following news that she neglected to advertise a proposed amendment to the Pennsylvania Constitution that would have allowed victims of child sex abuse to file civil lawsuits against their attackers, even if the statute of limitations had expired.
Resources Available to Answer Unemployment Claimants' Year-End Tax Questions… Unemployment claimants who have year-end tax questions can find answers through a new Frequently Asked Questions page developed by Pennsylvania Treasurer Stacy Garrity's office. The page includes information on what claimants should do if they have not received their 1099G, how to dispute the amount reported on a 1099G form, and what Pennsylvanians should do if they receive a 1099G because they were a victim of fraud or identity theft, among other topics.
2021 Trout Stocking Schedule Available Now…The Pennsylvania Fish and Boat Commission recently announced its 2021 trout stocking schedule for all Pennsylvania waterways. This year, the Pennsylvania Fish and Boat Commission plans to stock approximately 3.2 million trout in 701 streams and 128 lakes open to public angling.