Dear Friends,
Hello! Thank you for subscribing to my E-newsletter. I am honored to serve the 23rd Senate District and look forward to working with you toward building a better future for Pennsylvania!
This E-newsletter serves to keep you updated on what is happening throughout Bradford, Lycoming, Sullivan, Tioga and Union counties and what I am doing as your state senator in Harrisburg. I hope that you will find this E-newsletter helpful, and if you have any questions or concerns, please feel free to contact me.
Gene Yaw
State Senator
www.SenatorGeneYaw.com

Click here to find the latest information on coronavirus from the Pennsylvania Department of Health and the Centers for Disease Control and Prevention
Updates
Gov. Wolf Sends General Assembly Budget Proposal with Huge Spending Increases.
Sen. Yaw: "I think the first thing we need to do is be realistic. It unduly increases expectations and I think we need to be more honest about what the real result of this proposal is – a $13 billion budget deficit in just four years."
New Analysis Shows Need for Broadband Service Improvement in Rural Pennsylvania.
Public Hearing on Strategies to Combat the Opioid Addiction and Overdose Crisis in Rural Pennsylvania.
New Senate District Boundaries Await Court Review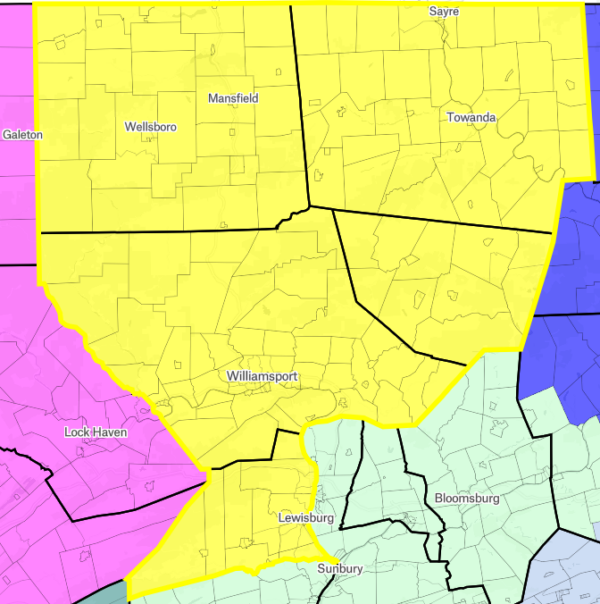 On February 4th, the Pennsylvania Legislative Reapportionment Commission approved the Final Reapportionment Plan for the Pennsylvania House of Representatives and Pennsylvania Senate.
Under the proposal, the 23rd Senate District would include all of Bradford, Lycoming, Sullivan, Tioga and Union counties. The District would lose several municipalities in Susquehanna County including: Apolacon Township, Bridgewater Township, Choconut Township, Dimock Township, Forest Lake Township, Franklin Township, Friendsville, Jessup Township, Liberty Township, Little Meadows, Middletown Township, Montrose, Rush Township and Silver Lake Township.
The Pennsylvania Constitution now requires a 30-day period where legal challenges can be filed against the new maps.
Public Hearing on Rural Health Redesign Center Authority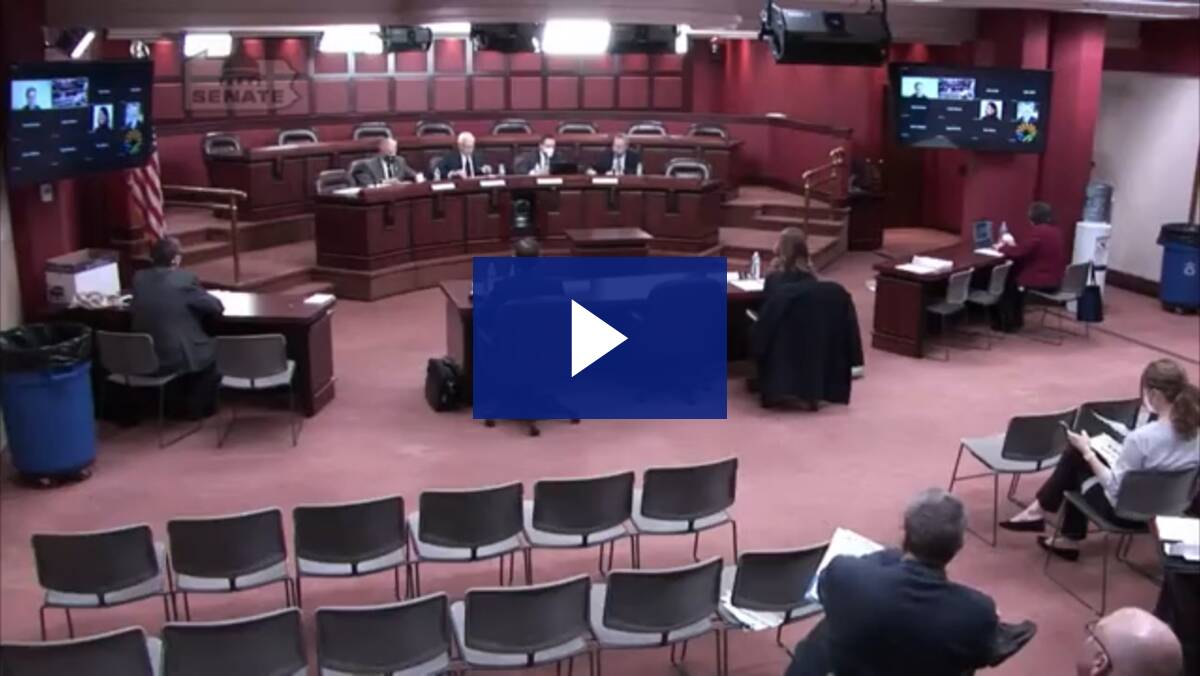 Pennsylvania was the first state in the nation to design and implement the rural health model to address the needs of our rural hospitals as they faced resource constraints in providing critical services to our rural communities. This hearing, sponsored by the Center for Rural Pennsylvania, brought together those who helped implement the model and those who are participating in the model so that we can learn more about how it is working and any future implications.
Leadership Lycoming Government Day Held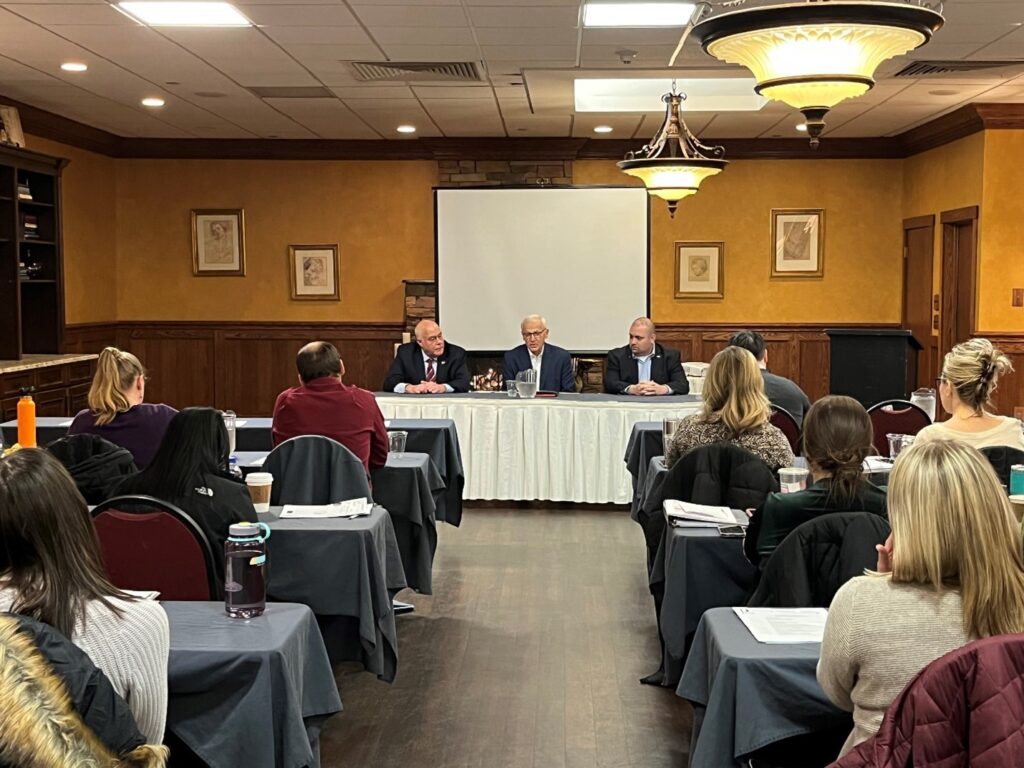 On February 10th, I had the opportunity to speak with the Leadership Lycoming Class of 2022 during their Local & State Government Day Program at the Holiday Inn Express in Williamsport. Graduates of Leadership Lycoming are seen throughout the community as participants on boards, committees, forums and task forces. Many find that the information they received as a Leadership Lycoming participant provides them with the insight to better understand the issues facing our community today and into the future.
Op-Ed: Pennsylvania Shouldn't Rely Solely on Feds to Cap Abandoned Wells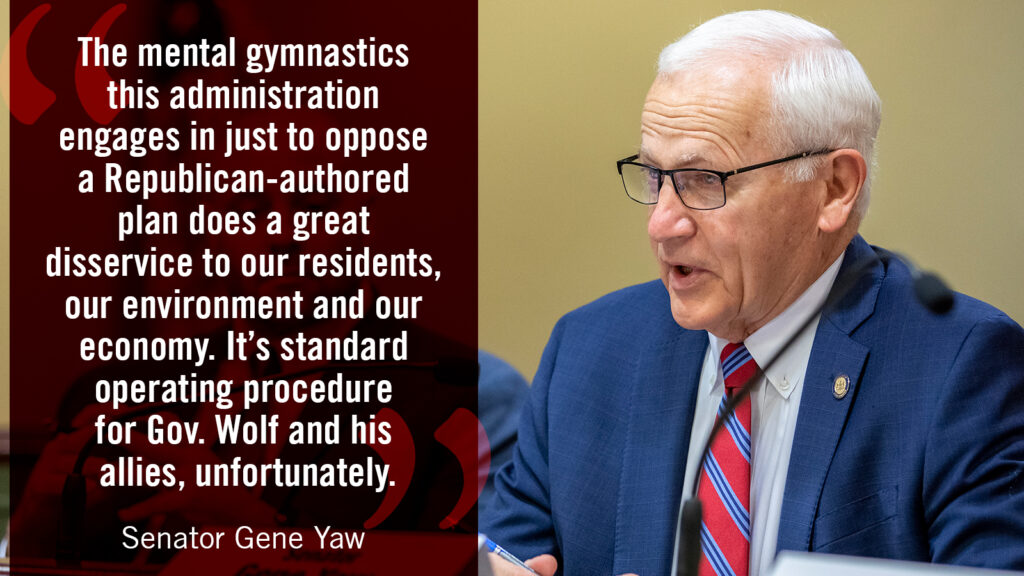 The Department of Environmental Protection (DEP) estimates Pennsylvania has as many as 560,000 abandoned oil and gas wells, all of which are leaking dangerous climate-altering methane unfettered into the air we breathe.
The International Energy Agency says methane is the second most concerning greenhouse gas, behind carbon dioxide, and one whose reduction could produce enormous short-term atmospheric benefits that would help Pennsylvania, the United States and other nations signed onto the Paris Agreement, reach its climate goals.
Congress just gave Pennsylvania $104 million as part of its infrastructure investment package to help the state tackle this problem. It's a sizeable chunk of money that will cap thousands of wells in the next decade using a process that costs anywhere from $10,000 to $100,000 per well, according to DEP. READ MORE
Legislation Boosting Aid to First Responders Set for Enactment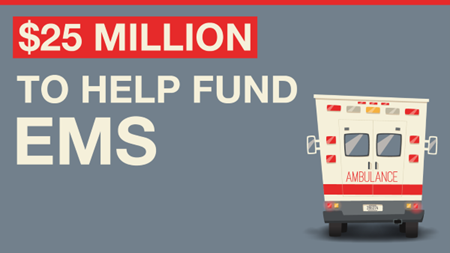 Building on a promise to provide Pennsylvania's frontline heroes with relief, the Senate approved legislation to provide $25 million in federal funding to support EMS providers.
Since January, the General Assembly has advanced measures totaling $250 million for frontline workers, health care providers, emergency services and EMTs. The passage of Senate Bill 739 builds on the General Assembly's recent efforts to distribute $225 million in federal relief funds for hospital and behavioral health providers to retain and recruit staff.
The measure also would ensure that all fire companies – whether volunteer, paid or combination department – are eligible for the low-interest loans through the Fire and Emergency Medical Services (EMS) Loan Program. Voters approved expanding the program in a 2021 ballot question.
Updated Agritourism Guide Available to Farmers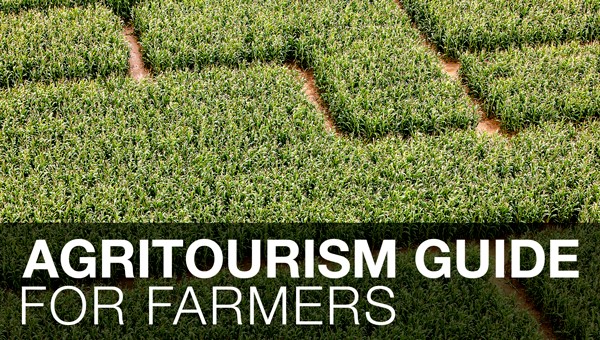 Agritourism activities – like corn mazes, hayrides, on-site dining/retail operations and educational programs – are a growing part of Pennsylvania's agriculture economy.
The Center for Rural Pennsylvania has an updated 128-page handbook to help farmers navigate agritourism issues.
Last year, the General Assembly approved a new law to better protect farmers who offer these kinds of agritourism activities.
Grants Available to Reduce Underage and Dangerous Drinking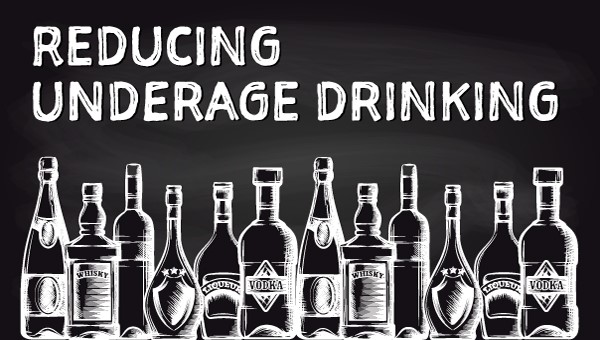 The Pennsylvania Liquor Control Board (PLCB) is accepting applications for grants to fund programs that discourage and reduce underage and dangerous drinking and promote a message of responsible alcohol consumption by those of legal drinking age.
Eligible grant applicants include school districts and institutions of higher education (including technical, trade and post-secondary establishments), community organizations, municipal police departments, municipal officials/representatives and nonprofit and for-profit organizations.
The deadline to apply for grants is March 18. Applications and guidelines for submission are available on the PLCB website.
Monday is National Donor Day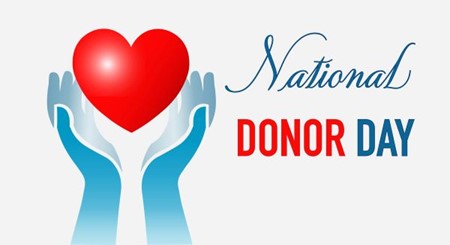 Today isn't just Valentine's Day, it's also National Donor Day. Many health groups use this day to sponsor blood and marrow drives and organ/tissue sign-ups.
Organ donation saves lives and saves money, cutting health care costs by as much as two-thirds and saving Medicare millions of dollars every year.
The General Assembly passed the Living Donor Protection Act last year, prohibiting insurers from discriminating against an organ or tissue donor. It also ensures family and medical leave is provided for an eligible employee for the preparation and recovery necessary for donation surgery. In addition, it requires development of informational materials relating to living donors and the benefits of live organ and tissue donation.