Dear Friends,
Hello! Thank you for subscribing to my E-newsletter. I am honored to serve the 23rd Senate District and look forward to working with you toward building a better future for Pennsylvania!
This E-newsletter serves to keep you updated on what is happening throughout Bradford, Lycoming, Sullivan, Tioga and Union counties and what I am doing as your state senator in Harrisburg. I hope that you will find this E-newsletter helpful, and if you have any questions or concerns, please feel free to contact me.
Gene Yaw
State Senator
www.SenatorGeneYaw.com

"Be sure to taste your words before you spit them out."
-Oscar Auliq-Ice
Senate Appropriations Hearings Begin Feb. 19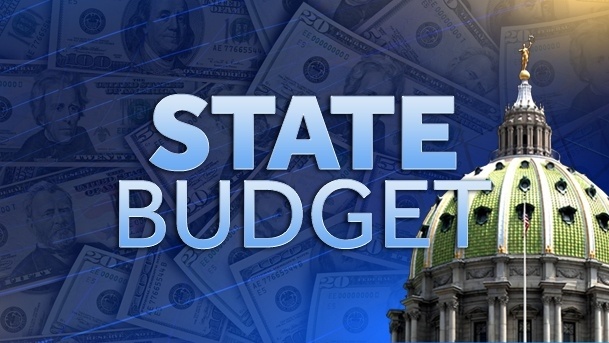 The Senate Appropriations Committee will hold public hearings on the Governor's proposed $34.1 billion state budget from Feb. 19 to March 7. Administration officials and department heads will be questioned and asked to justify their spending requests.
You can visit my website for LIVE streaming, summaries and schedule updates.
What We're Watching This Week…
Minimum wage remains a big topic of discussion this week…I have already heard from many businesses that hire seasonal, high school and part-time employees. If the legislature plans to address the minimum wage, then we must ensure that we address the prevailing wage along with it. My bill would raise the threshold of the Prevailing Wage Act from $25,000 to $185,000. The last time prevailing wage was updated was under the Kennedy Administration.
Governor Wolf unveiled a PA Farm Bill proposal yesterday to provide continued investments in the state's agriculture industry. According to the proposal, it will provide for business development and succession planning, create accommodations for a growing animal agriculture sector, remove regulatory burdens, strengthen the ag workforce, protect infrastructure, and make Pennsylvania the nation's leading organic state. I'd echo the comments issued by our Senate leaders in saying that just last week, the Governor proposed to cut nearly $4 million in agriculture funding from the state budget. The biggest question that remains is how the approximately $24 million in new spending would be funded. We look forward to reviewing his plan in the coming weeks…..
Sunday hunting debate moves forward… As I said in last week's E-News the Senate Game & Fisheries Committee approved a bill that would empower the PA Game Commission to allow Sunday hunting, along with addressing other issues including "trespassing" while hunting. Just to be clear…. The proposal would not allow hunting on every Sunday during the calendar year, but a limited number of Sunday's during the regular deer or bear season. Stay tuned as the debate continues…..
State legislators have pitched a bill to rescue Pennsylvania's struggling nuclear power industry…Pennsylvania's nuclear plants have been having a difficult time competing against a number of natural gas fired power plants in the electricity market. Those supporting the efforts maintain the state's nuclear fleet is key to achieving de-carbonization goals. We'll have more on this in the coming weeks….
Bill Would Add Convicted Sex Traffickers to Megan's Law Registry
Legislation has been introduced in the state Senate to require offenders convicted of any sex trafficking-related offenses to register with the Megan's Law sex offender registry. Senate Bill 136 would amend Title 42 to classify the following convictions relating to human trafficking as tiered sexual offenses subject to registration:
Trafficking in individuals – Tier I Sexual Offense, 15 years registration
Sexual servitude – Tier II Offense, 25 years registration
Patronizing a victim of sexual servitude – Tier 1 Sexual Offense, 15 years registration
Pennsylvania had the seventh-highest rate of human trafficking reports in 2017. According to a U.S. Department of Justice report from the same year, most defendants in the FBI's human trafficking cases had prior criminal records, and they were prone to recidivism.
JUST IN: Grants Will Fund Food Service Equipment for Bradford County Schools
The Pennsylvania Department of Education (PDE) announced this week that four Bradford County schools will receive funding to purchase new food service equipment for cafeterias. Competitive grants have been awarded to Morrow Elementary School, Towanda Elementary School, Towanda Area Senior High School and Northeast Bradford Elementary School.
Monroeton Driver License, Photo Center Changes Hours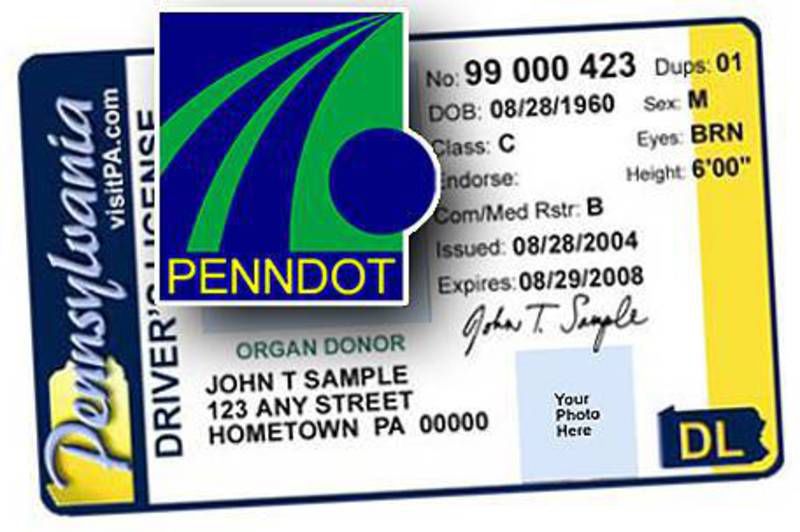 PennDOT has announced that the Monroeton Driver License Center, Route 220 Bypass, Towanda Monroeton Road in Monroeton, will change its hours of operation for driver licensing and photo services effective Tuesday, February 19, 2019.
The new hours of operation for the Monroeton Driver License Center will be Thursdays and Saturdays from 8:30 a.m. – 4:15 p.m. Photo center hours will continue to be Thursdays, Fridays and Saturdays from 8:30 a.m. – 4:15 p.m.
Customers may also obtain a variety of driver and vehicle products and services online through PennDOT's Driver and Vehicle Services website, www.dmv.pa.gov.
Meeting FFA President Jenna Harnish

"FFA Week" in Pennsylvania begins Feb. 16th through the 23rd. Last week, I had the opportunity to talk with Jenna Harnish, Bradford County resident and Pennsylvania FFA President. Future Farmers Association Week is Feb 16th through 23rd.
Post of the Week: #LIVE on WKOK News RADIO

Spotlight: Lumber Heritage Region (LHR)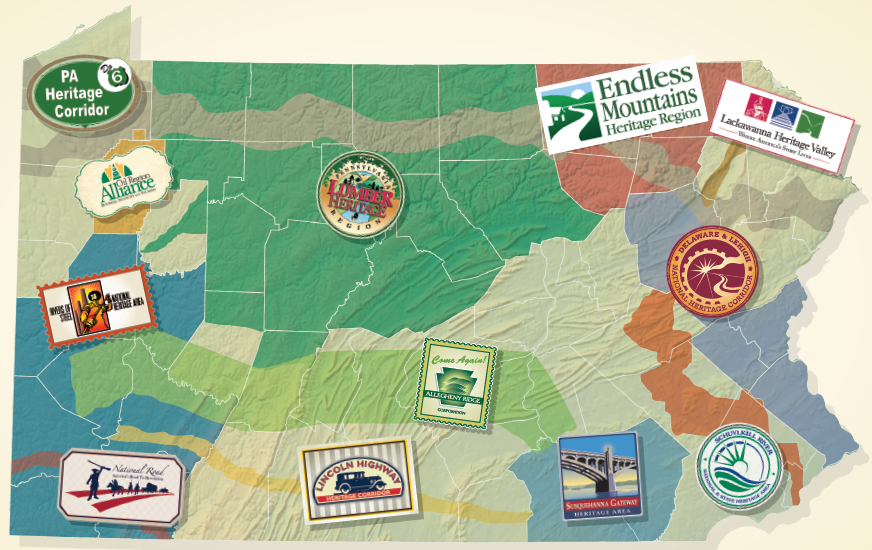 The 15-county Lumber Heritage Region (LHR) was established with the purpose of promoting the history, prosperity, and benefits of the Pennsylvania lumber industry. By showing how the PA lumber industry is deeply connected to the roots of both the state and the country, the LHR allows for visitors to be educated and informed about an industry which has been, and continues to be, a driving developmental force throughout American history.
These benefits and goals are fulfilled by the various educational activities, scenic attractions, and serene trails that are dotted throughout the region. Through the wide-range of recreational options offered by the LHR, visitors can choose their preferred method of connecting themselves to the PA lumber industry. If you are seeking to learn about the heritage and history of the lumber industry, there is the Pennsylvania Lumber Museum. Or, if you would rather experience the natural sights of the region first hand, the Hiawatha Paddle Tour is right for you. There are nearly two-dozen activities and attractions to choose from within the region.
Through the Lumber Heritage Region website, you can browse offered attractions, get a historical guide to the PA lumber industry, and even obtain PA lumber industry news and job offerings. For all of this and more, you can find the official site here.
State Income Tax Filing Assistance Now Available
Pennsylvanians may download forms to file 2018 personal income taxes in the traditional manner prior to the Monday, April 15, 2019 midnight deadline. For electronic filers, Padirectfile is available for state-only personal income tax or PA Free File is a no-charge option to file federal and state taxes at the same time, according to the Pennsylvania Department of Revenue.
The Department offers the PA Personal Income Tax Guide. The Guide provides a brief overview, filing requirements, and expands on a broad range of tax-related topics from debts to dividends. Find Answers to Frequently Asked Questions on the Customer Support page or confidentially submit a specific question.
Refunds for electronically filed returns are estimated to arrive in approximately 4 weeks, while 8 to 10 weeks are required to process paper forms. While waiting on a refund, check the status online or call 717-787-8201 between 7:30 a.m. and 5:00 p.m. An automated toll-free information line is available at 1-888-PATAXES.