Dear Friends,
Hello! Thank you for subscribing to my E-newsletter. I am honored to serve the 23rd Senate District and look forward to working with you toward building a better future for Pennsylvania!
This E-newsletter serves to keep you updated on what is happening throughout Bradford, Lycoming, Sullivan, Tioga and Union counties and what I am doing as your state senator in Harrisburg. I hope that you will find this E-newsletter helpful, and if you have any questions or concerns, please feel free to contact me.
Gene Yaw
State Senator
www.SenatorGeneYaw.com

March 4 2019
"No man has a good enough memory to be a successful liar."- Abraham Lincoln
Touring the Williamsport Levee Project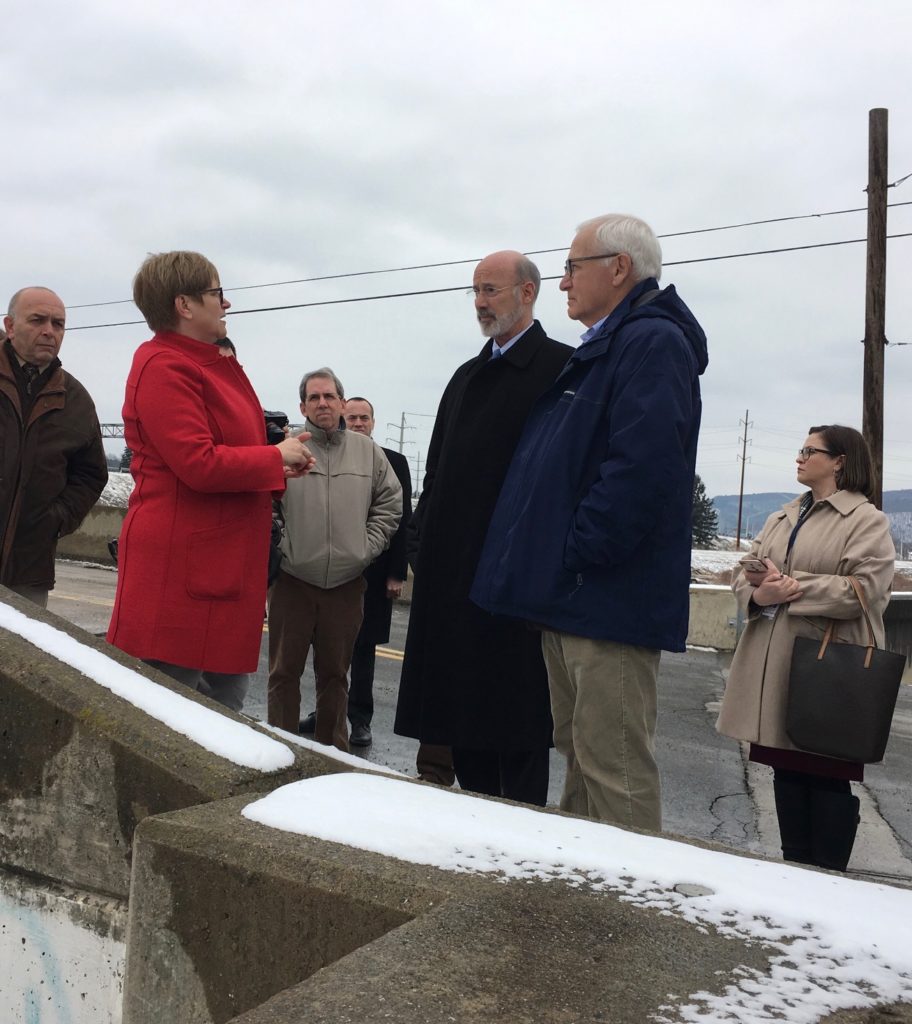 Governor Wolf heard from local officials on the importance of the levee project.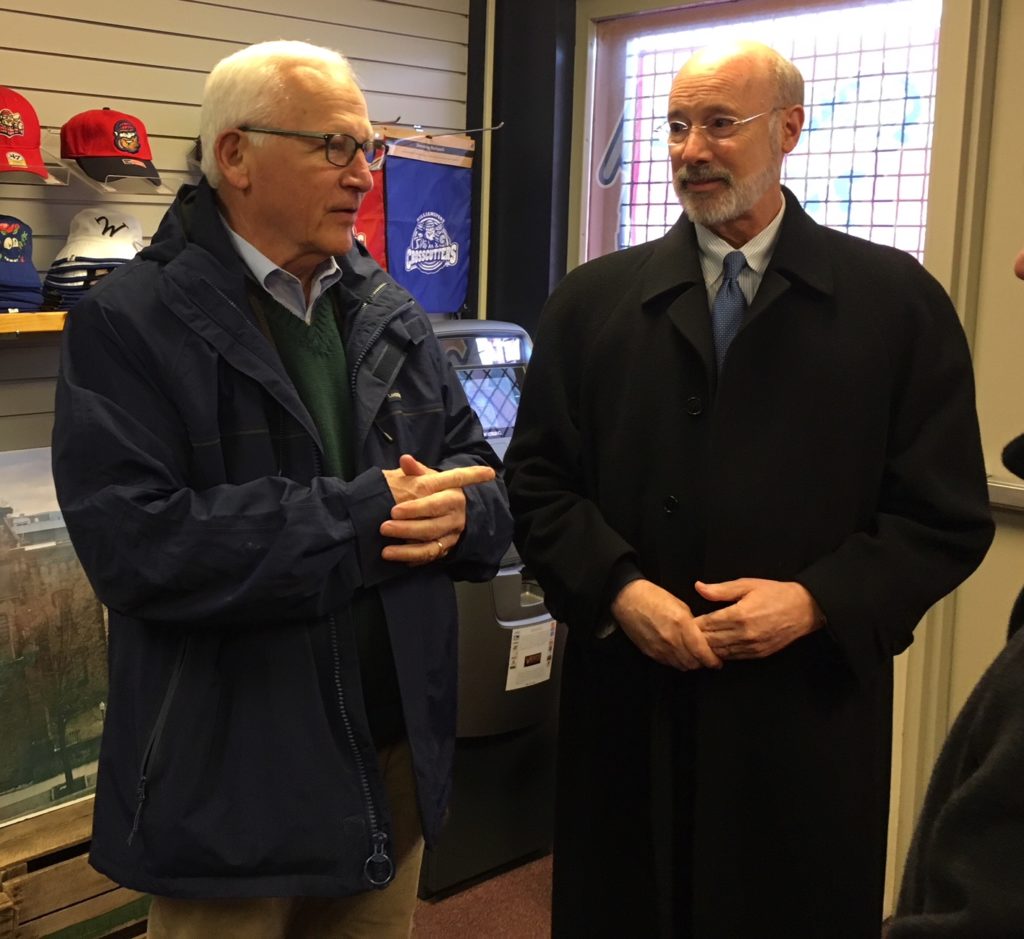 On Friday, March 1st, I joined the Lycoming County Commissioners and members of the county Planning Department to discuss the importance of the Williamsport Levee Project with Governor Tom Wolf.
Lycoming County is currently facing a levee rehabilitation and recertification project that is expected to cost more than $16 million. The levee currently protects more than 6,000 properties in Williamsport, South Williamsport and portions of Old Lycoming and Loyalsock townships.
In September, I was pleased to announce a grant which will aid in the recertification of the levee. A few more funding hurdles need to be jumped to complete the overall project, but the funding will certainly give it a needed boost.
State Budget Hearings Continue Today, March 4th
PennDOT Budget Hearing ReCap
During the PA Senate PA Budget hearing with Pennsylvania Department of Transportation (PennDOT) Secretary Leslie Richards, I asked her and the Department to work with me and many of our local municipalities to partner and help maintain our waterways, which are often adjacent to many state-owned roads and bridges.
Department of Corrections Budget Hearing ReCap
I tell people all the time that I think the most progressive & forward thinking organization in the state with regard to medication-assisted treatment is the Department of Corrections. I give Sec. Wetzel a lot of credit for being able to implement those programs.
Department of Environmental Protection Hearing ReCap
I asked DEP Secretary Patrick McConnell about restrictions on gas drilling, varying times for permit processing by DEP regions, and the EPA's Chesapeake Bay regulations.
Veterans Trust Fund Grants Awarded for Bradford, Susquehanna and Snyder-Union Counties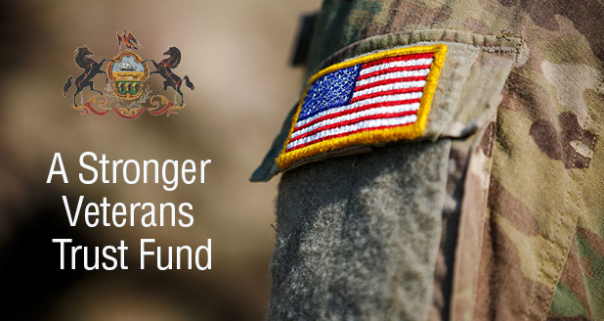 Local veterans' organizations will receive funding through the Pennsylvania Veterans' Trust Fund (VTF). The VTF funding, administered by the Pennsylvania Department of Military and Veterans Affairs (DMVA), is made possible by generous Pennsylvanians who voluntarily make a $3 donation when applying for or renewing their driver's license, photo ID, or a motor vehicle registration. The VTF also receives proceeds that come from the sale of the Honoring Our Veterans license plate and private donations.
I was pleased to join with the Department to acknowledge the Bradford County Office of Veterans' Affairs and the Ayres-Stone Auxiliary Post 5642, located in Montrose, Susquehanna County, will each receive $10,000 for outreach programs. In addition, the Snyder County and Union County Office of Veterans Affairs (joint application) will receive $40,000 to support homeless veterans and provide emergency assistance.
The Veterans' Trust Fund is a valuable program that assists our local government agencies support initiatives and services that help our veterans. I am pleased that this funding was awarded locally.
In Other News…
In response to the landmark Janus v. AFSCME U.S. Supreme Court decision last year, legislation has been introduced in the state Senate to ensure public sector employees understand all of their rights pertaining to union membership and fees. The court decision determined that requiring a non-consenting employee to pay a fair share fee violates the First Amendment rights of workers. The legislation would repeal statutes that allow unions to collect fair share fees in Pennsylvania in order to bring state law into compliance with the U.S. Supreme Court decision.
Farmers, if you live in the 43 PA counties in the Chesapeake Bay Watershed, you can get reimbursed for the cost of your manure and nutrient management plans! Over $620,000 is still available, but act soon: the deadline is April 1. ➡ https://bit.ly/2H6bzmz
Speaking of farms, the Pennsylvania Agricultural Land Preservation Board's first meeting of 2019 set a tone for success throughout the coming year. The board last week preserved 35 farms covering 3,333 acres across 19 counties. The Richard Eiswerth farm, a 78.98-acre crop farm in Lycoming County, was among the group.
The Pennsylvania Game Commission and Pennsylvania Fish and Boat Commission last week presented their agency's annual reports to the General Assembly, and delivered testimony before the House Game and Fisheries Committee. Discussion included the desire of both commissions to set their own license fees.
March is Colorectal Cancer Awareness Month. Among cancers that affect both men and women, colorectal cancer is the second-leading cause of U.S. cancer deaths, with more than 90% occurring to people age 50 and older. A healthy lifestyle and regular screening for those aged 50 – 75 reduce risk.
SAVE THE DATE:
Lycoming County Substance Abuse Coalition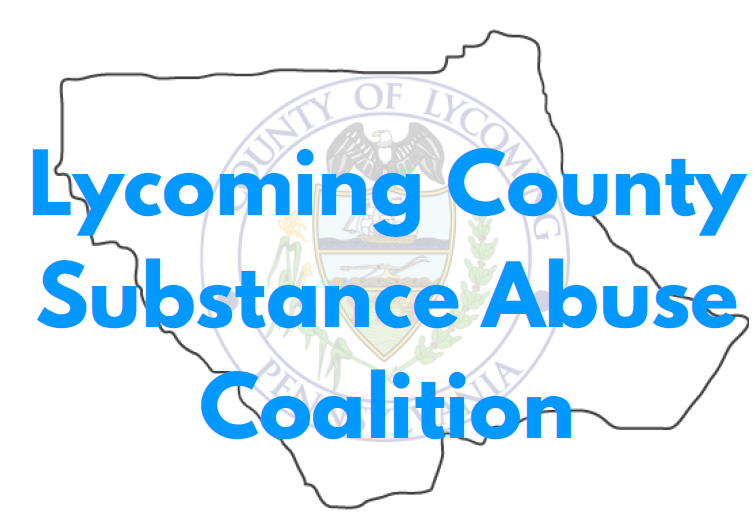 The Lycoming County Substance Abuse Coalition will host their first in a series of community meetings regarding the heroin/opioid epidemic on March 13th 5:30 pm at the Old Lycoming Township Fire Hall, 1600 Dewey Ave, Williamsport, PA 17701. Each event will be open to the public and feature a different topic. The March meeting will focus on the life-saving overdose reversal drug Naloxone with presentations from local law enforcement, first responders and recovery specialists.
Spotlight: Pennsylvania Wilds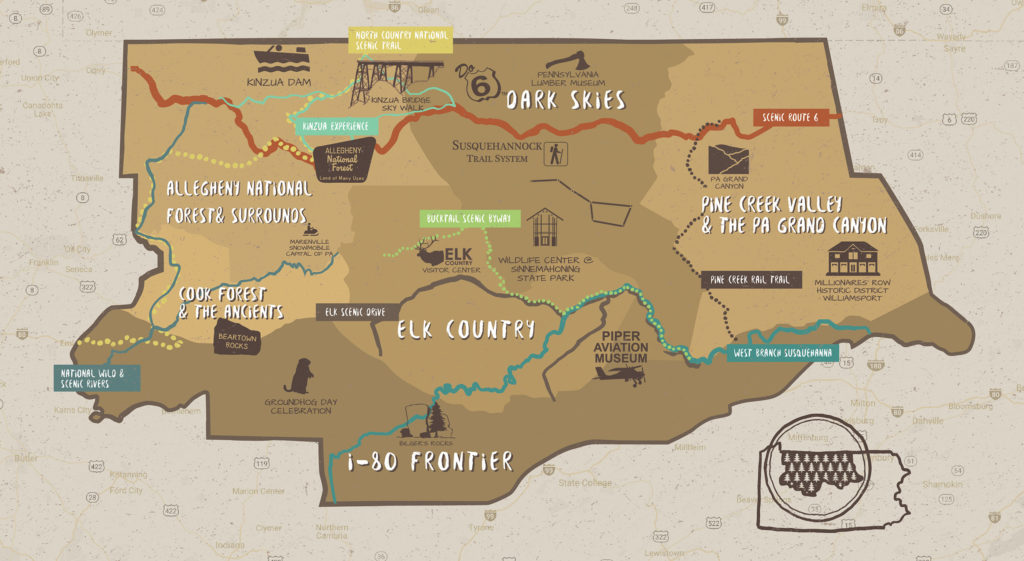 The Pennsylvania Wilds is a collection of beautiful wild lands situated within the Northern and Central regions of the Commonwealth.* Made up of over 2 million acres of public land, the PA Wilds provides everyone with the opportunity to experience the natural sights of the Pennsylvania forestry. Whether they choose to do so by foot, kayak, bike, or car, visitors to the area can take advantage of the various trails and pathways that run throughout the PA Wilds region. The available trails and pathways include the scenic drive through PA Route 6 and the Pine Creek Rail Trail biking path, among many others.
Or, if visitors are interested in immersing themselves in the history, culture, and community of rural Pennsylvania, they can partake in the wide-ranging activities that are available in the area. Gain an educational understanding of conservation at the Pennsylvania Wilds Visitors Center, plan a family camping trip within the area, or explore the local towns and communities; these are just a few of the options available to those who are interested in immersing themselves in the elegant wilderness and atmosphere of Northern and Central Pennsylvania.
For all those who are interested in pursuing these educational and recreational opportunities, more information can be found on the Pennsylvania Wilds website: here. And to discover what areas make up the PA Wilds, as well as what all there is to experience, a map of the region is available here.
*PA Wilds counties include: Warren, McKean, Potter, Tioga, Lycoming, Clinton, Elk, Cameron, Forest, Clearfield, Clarion, Jefferson and northern Centre.