Dear Friends,
Hello! Thank you for subscribing to my E-newsletter. I am honored to serve the 23rd Senate District and look forward to working with you toward building a better future for Pennsylvania!
This E-newsletter serves to keep you updated on what is happening throughout Bradford, Lycoming, Sullivan, Tioga and Union counties and what I am doing as your state senator in Harrisburg. I hope that you will find this E-newsletter helpful, and if you have any questions or concerns, please feel free to contact me.
Gene Yaw
State Senator
www.SenatorGeneYaw.com

"Start by doing what's necessary; then do what's possible; and suddenly you are doing the impossible."
Nor'easter Leaves Many Across Region Without Power
Many residents across the region are still without power days after a powerful nor'easter caused heavy snow and severe wind damage.
Penelec crews continue to work day and night patrolling and restoring power to customers. As of late Sunday, 113 Bradford County customers and 121 Sullivan County customers are still without power. Additional crews are being moved to the area. Penelec notes that access to certain areas has been a challenge due to trees down and ground conditions.
Customers are reminded to immediately report outages by calling 1-888-LIGHTSS (1-888-544-4877) or through Penelec's online system at www.firstenergycorp.com/outages. There, you can also visit the 24/7 Power Center for updated outage information.
Senate Appropriations Committee Begins Third Week of Budget Hearings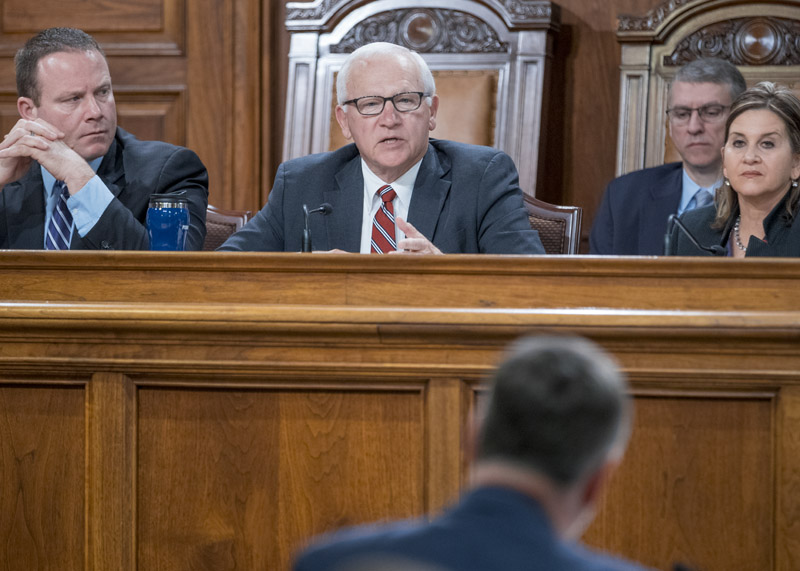 This week, the Senate Appropriations Committee will begin its third and final week of hearings to discuss Governor Wolf's 2018-19 budget proposal. This week, members of the Committee will hear testimony from the Department of Education, Department of Drug and Alcohol Programs, the Departments of Health and Human Services and the Governor's Budget Secretary, among others. To watch the budget hearing LIVE, click here.
Summaries and video of each of the first and second week's hearings can be viewed here.
Budget ReCap:& Senate Appropriations Hearings
Department of Agriculture
Senator Yaw questions Secretary Russell Redding during the Senate Appropriations Committee budget hearing for the Department of Agriculture. Questions focused on the formation of the Commission of Agricultural Education Excellence; use of the proposed career technical education funding; efforts to eradicate the Spotted Lanternfly infestation; the lease-leaseback of the Farm Show Complex; a proposed dog license fee increase; EPA requirements governing the cleanup of Chesapeake Bay and more important agriculture-related issues.
Department of Conservation and Natural Resources
Senator Yaw questions Secretary Cindy Adams Dunn during the Senate Appropriations Committee budget hearing for the Department of Conservation & Natural Resources. Questions focused on the possibility of non-surface-disturbance natural gas development on public lands to generate $100 million for Growing Greener III environmental initiatives; the number of state parks visitors compared to other states; details of a DCNR/PENNVEST loan to help a private company purchase forest land to promote water protection; possible locations for ATV parks and more important conservation-related issues.
Department of Environmental Protection
Senator Yaw questions Secretary Patrick McDonnell during the Senate Appropriations Committee budget hearing for the Department of Environmental Protection. Questions focused on a proposed gas well permit fee increase; continuing delays in issuing permits; spending levels planned to meet Chesapeake Bay clean-up mandates; the costs associated with meeting federal drinking water mandates; massive storm water management regulations hitting municipalities and more important environmental-related issues.
Legislative Recap
Recognizing that the expeditious and widespread dissemination of information can be essential when critical events impact public safety, legislation has been introduced in the Senate that would establish a "Blue Alert" system for the protection of Pennsylvania's law enforcement personnel and the people they serve.
Senate Bill 1055 would activate an emergency alert response — similar to the existing Amber Alert system for disseminating information (PennDOT signage and media broadcasts) about child abductions — for any incident involving the endangerment, injury or death of a law enforcement officer and the suspect or suspects are at large.
Senate Bill 1055 has been referred to the Senate Law & Justice Committee for its consideration.
Senate Education Committee Holds Student, School Safety Public Hearing
On Friday, March 2nd, the Senate Education Committee held a public hearing focusing on ways to improve student and school safety. Friday's hearing brought together members of the Pennsylvania State Police, Department of Education, school administrators, and security experts to share thoughts on how to make Pennsylvania schools safer.
In the wake of recent threats, former U.S. Marshal and current Pennsylvania senator Mike Regan was one of many offering his expertise and guidance on how to improve safety at our schools.
To watch the hearing, click here.
Community Outreach Events Scheduled This Week
I have scheduled two outreach events this week that will provide area residents an opportunity to meet one-on-one with a member of my staff to address state-related problems they may be encountering. Staff will be able to offer assistance with state-government forms or simply answer legislative questions.
On Wednesday, March 7th, 3PM-5PM, an outreach has been scheduled at the Allen F. Pierce Library, 34 Fenner Street in Troy. Again on Thursday, March 8th, 3PM-5PM another outreach has been scheduled at the Wyalusing Library, 115 Church Street in Wyalusing.
Further, I have scheduled a LIVE Telephone Town Hall meeting on Monday, March 19th beginning at 6:30PM. The telephone town hall will be streamed LIVE across the five counties I represent. Stay tuned for Sign-Up information and more details about the town hall in my next E-Newsletter, or by visiting my website, www.senatorgeneyaw.com.
REAL ID Online Pre-Verification Now Available for Eligible Customers
Customers who received their first license or ID card after September 2003 are eligible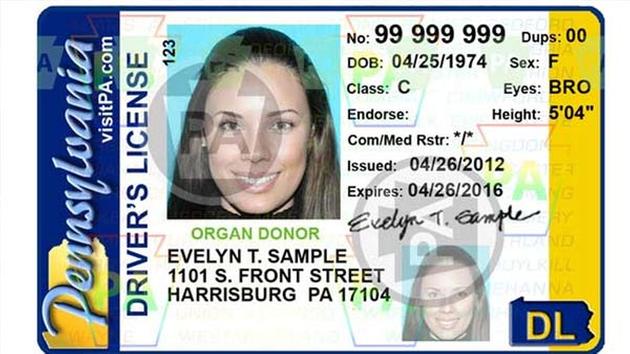 The Pennsylvania Department of Transportation (PennDOT) recently opened online application for REAL ID pre-verification for customers who are interested in obtaining a REAL ID and obtained their first driver's license or photo ID card after September 2003.
PennDOT will begin sending postcards to eligible customers inviting them to visit PennDOT's Driver and Vehicle Services website to request that PennDOT confirm their documents are on file. PennDOT customers without internet access may call PennDOT's Customer Call Center at 717-412-5300 or visit a PennDOT Online Messenger for assistance with pre-verification.
Once a customer has completed the pre-verification application process, PennDOT staff will review the customer's record and verify which documents are on file. The customer will receive follow-up communication from PennDOT regarding the status of their application. Customers are not pre-verified until they have completed the online pre-verification process and received confirmation from PennDOT that all documents are on file.