Dear Friends,
Hello! Thank you for subscribing to my E-newsletter. I am honored to serve the 23rd Senate District and look forward to working with you toward building a better future for Pennsylvania!
This E-newsletter serves to keep you updated on what is happening throughout Bradford, Lycoming, Sullivan, Tioga and Union counties and what I am doing as your state senator in Harrisburg. I hope that you will find this E-newsletter helpful, and if you have any questions or concerns, please feel free to contact me.
Gene Yaw
State Senator
www.SenatorGeneYaw.com

What We're Watching…
Gov. Shapiro to deliver state budget address Tuesday, March 7.
Senate Republican Caucus announces principles and priorities for 2023-24 session.
Senator Yaw, Center for Rural Pennsylvania to hold public hearing Thursday, March 9 to discuss new developments in the fight against opioid abuse.
Pennsylvania Broadband Development Authority public input period ends Friday, March 10.
Tioga County residents invited by Penn State College of Medicine to take online survey about social connections, health.
---
Honoring Canton Warrior Football Team on PIAA Victory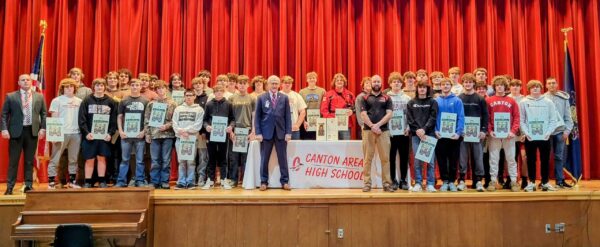 I recently had the privilege to join Canton High School administrators, faculty, students and staff to recognize the Warrior Football Team for their 2022 PIAA District IV Class A Football Championship.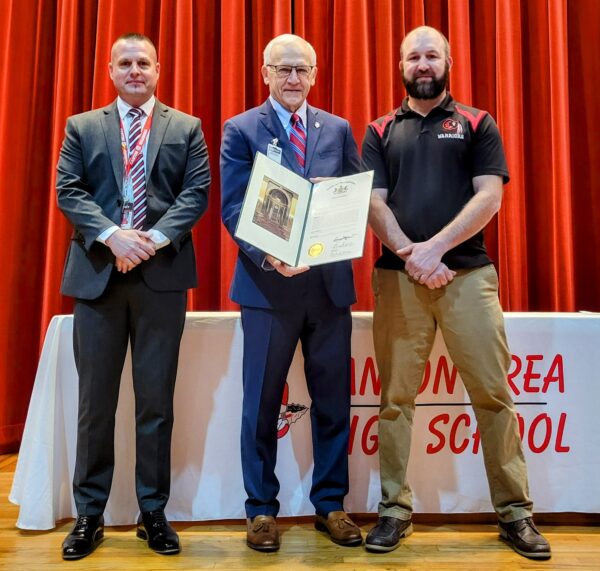 It was an honor to present Principal Jacopetti, Head Coach Sechrist and all the players with Senate proclamations recognizing their outstanding athletic accomplishments last season. Their dedication, determination and hard work resulted in their PIAA Class A victory and their second football championship.
Committee Votes to Eliminate Costs for Genetic Testing and Breast Cancer Screenings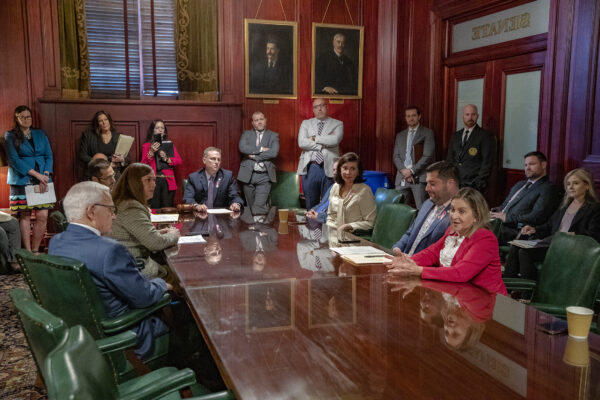 Legislation I'm co-sponsoring to eliminate all out-of-pocket costs for genetic testing of hereditary cancer syndromes and supplemental breast screenings for women with a high lifetime-risk of developing breast cancer took a step toward Senate passage last week.
Senate Bill 8, a bipartisan, first-of-its-kind, comprehensive breast cancer screening and testing bill was approved by the Senate Banking and Insurance Committee and is poised for consideration by the full Senate.
Genetic testing often leads to early cancer detection or preventive treatments and procedures. It not only informs the tested individual, but also provides vital information to family members who may have a high likelihood of inheriting a gene mutation.
Senate Bill 8 expands on a 2020 law that secured insurance coverage for breast MRIs by removing any applicable patient copays, deductible and coinsurance for this preventive screening. A supplemental screening is necessary because of failed early detection by screening mammography among women with dense breasts and those at high lifetime risk of breast cancer.
Independent Energy Office Proposed in Pennsylvania
Last week, I announced my plan to establish an Independent Energy Office (IEO) within the Commonwealth.
I believe most Republicans and Democrats in the Pennsylvania Legislature agree that we can advance policies that promote energy development and protect our environment simultaneously. They are not mutually exclusive. Our state has one of the most diverse energy portfolios in the United States. There is no question we can capitalize on our state's energy richness, but we must first stop apologizing for it. I believe an Independent Energy Office can provide impartial, timely and data driven analysis to guide our state in determining and meeting future energy needs.
Senate Votes to Restrict Diversion of Transportation Funding; Ensures Local Highway Projects Across 23rd District Receive Funding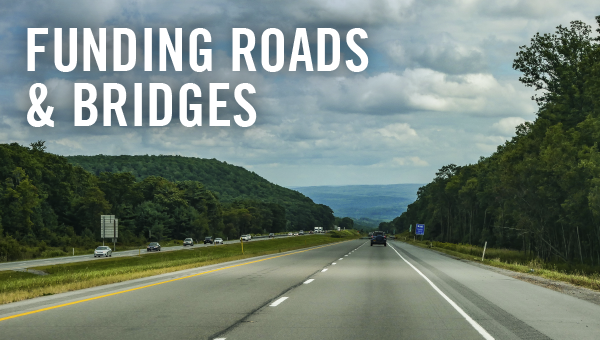 To bolster funding for Pennsylvania's transportation infrastructure, including ongoing projects across Bradford, Lycoming, Sullivan, Tioga and Union counties, the Senate passed legislation to restrict the diversion of transportation funding out of the Motor License Fund. The bill now heads to the House of Representatives for consideration.
The Motor License Fund obtains revenue from transportation charges, including the gas tax, vehicle registration fees and driver license fees. These funds are required by the Pennsylvania Constitution for the design, construction and maintenance of the state and local highway network. However, a large portion is transferred to the Pennsylvania State Police for statewide highway patrol operations.
Senate Bill 121 dedicates the transportation charges to road and bridge safety projects, while ensuring the Pennsylvania State Police receive reliable, sustainable funding from sources beyond the susceptible Motor License Fund. The bill caps transfers from the Motor License Fund at $250 million in 2023-24 then reduces the transfer by $50 million annually. The bill seeks to end the transfers by 2028-29 and allocate all transportation fees for road and bridge improvements.
Homeowner Septic Program Helps Cover Cost of Septic Systems, Sewer Hook-ups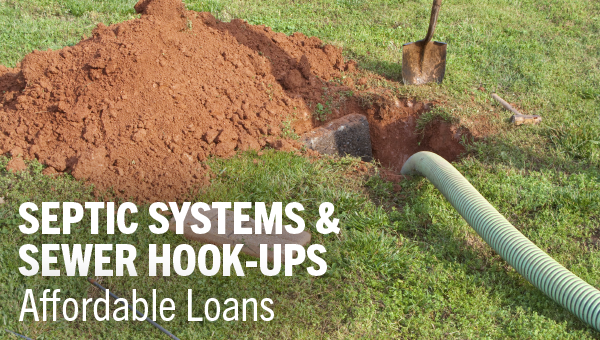 Functioning on-lot septic systems, laterals and connections to a public sewer system are essential for public health but are expensive to repair or replace.
The Homeowner Septic Program offers affordable loans for the repair or replacement of on-lot septic systems and sewer laterals, or a first-time sewer connection from an existing home. The revamped program now features:
No restrictions on household income
A streamlined application process
Loan amounts up to $25,000 for all homes (including manufactured homes)
No prepayment penalty
The program is funded and administered by Pennsylvania Infrastructure Investment Authority (PENNVEST) and the Pennsylvania Housing Finance Agency (PHFA).
For more information or to start the PENNVEST application process, homeowners should contact a participating lender or PHFA at 1-855-U-Are-Home (827-3466), then press "0" to be connected with the Customer Solutions Center. Information on the program is also available here. Lenders interested in participating should visit the PHFA website for more details.
Happy Birthday, Luther!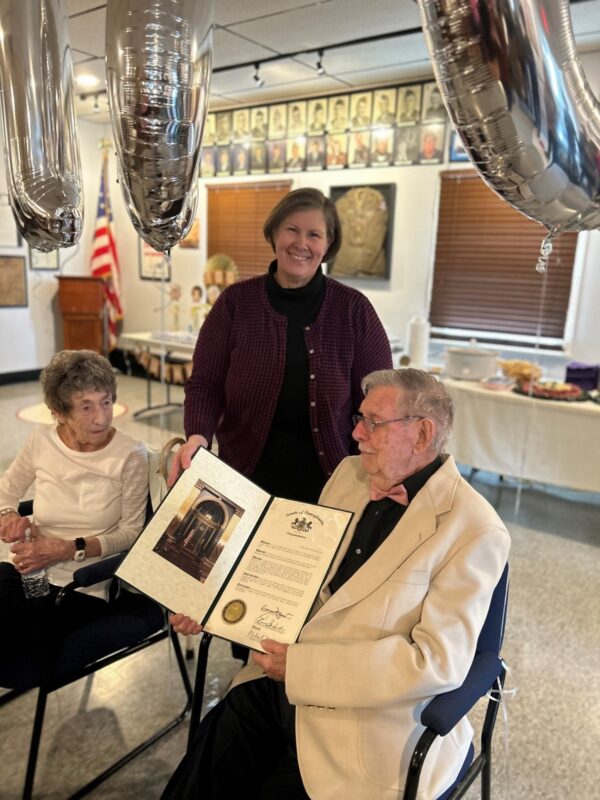 [Pictured: Janenne Goliash of my office presents Luther Reiner with a celebratory citation on his 100th birthday. Luther's wife, Mary Jane, is also pictured.]
Happy Birthday to Luther Reiner who turned 100 years old on Thursday, March 2. The beloved husband of Mary Jane Reiner, he has been blessed with four stepchildren. Luther is a World War II veteran, and he is a member of Eugene Grafius American Legion Post No. 104 in Montoursville. Over the years, he has proven himself to be an outstanding citizen who exemplifies the finest virtues of American life. Best wishes!