Dear Friends,
Hello! Thank you for subscribing to my E-newsletter. I am honored to serve the 23rd Senate District and look forward to working with you toward building a better future for Pennsylvania!
This E-newsletter serves to keep you updated on what is happening throughout Bradford, Lycoming, Sullivan, Tioga and Union counties and what I am doing as your state senator in Harrisburg. I hope that you will find this E-newsletter helpful, and if you have any questions or concerns, please feel free to contact me.
Gene Yaw
State Senator
www.SenatorGeneYaw.com

"I never considered a difference of opinion in politics, in religion, in philosophy, as cause for withdrawing from a friend."
-Thomas Jefferson
Ag Day in Susquehanna County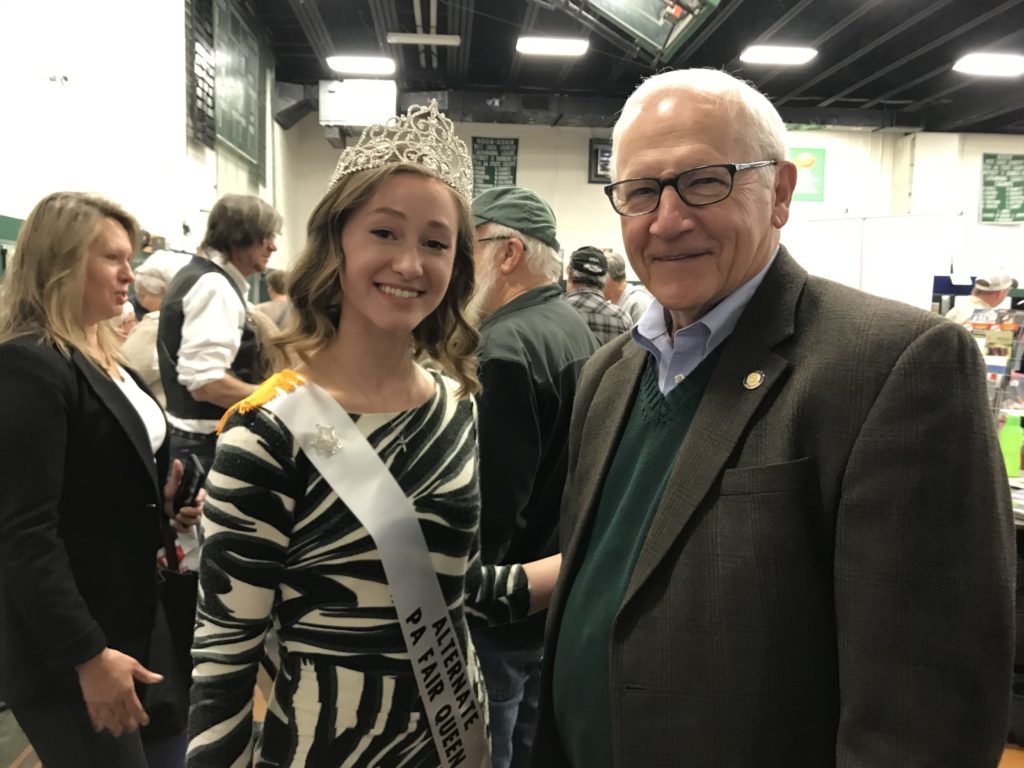 I had the pleasure to spend time last Friday in Susquehanna County with Farm Bureau members during the annual Ag Day at Elk Lake High School. Previously known as Dairy Days, the Penn State Extension's Susquehanna County Ag Day celebrates the valuable contributions of agriculture and family farming both regionally and abroad.
While there, I discussed a number of important issues and reviewed Farm Bureau's priorities for the 2019-20 year. I also had the opportunity to meet Madison Sickler (pictured above) who competed at the state level and took home the title of 2019 Pennsylvania Alternate State Fair Queen. Madison is the daughter of Elwood and Kim Sickler of Meshoppen, and a senior at Elk Lake High School and the Susquehanna County Career and Technology Center, where she is concentrating on business, accounting and finance.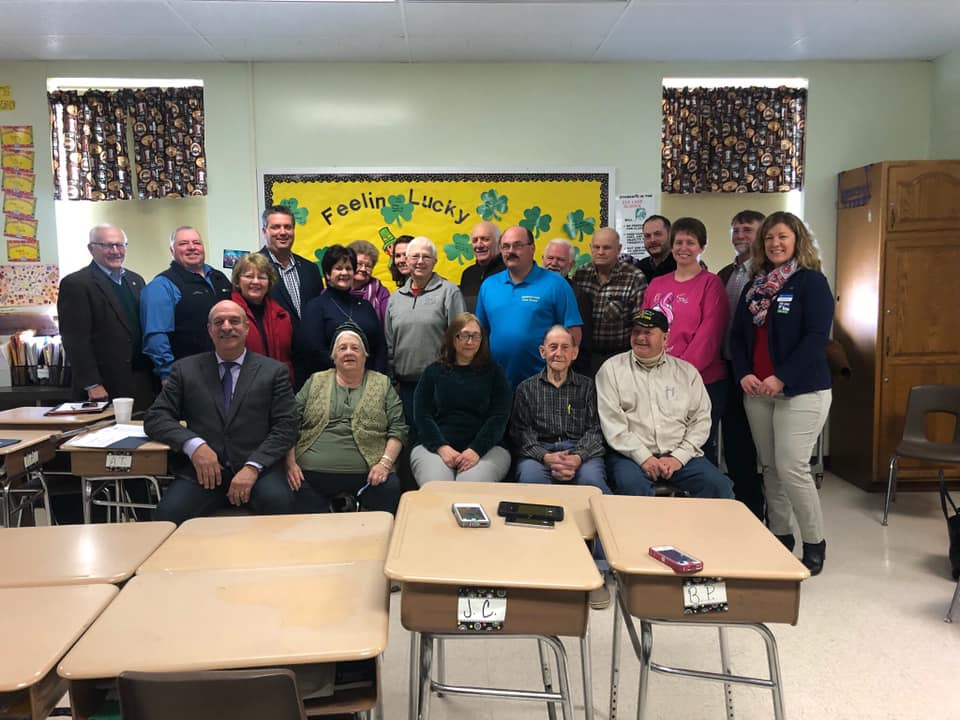 RADIO INTERVIEW ReCap: I joined Dave Williams of Pennsylvania Farm Country Radio Network & American Farm Country Radio Network for a discussion at the 2019 Ag Day in Susquehanna County (CLICK HERE) to watch.
Myth vs. Facts on Nuclear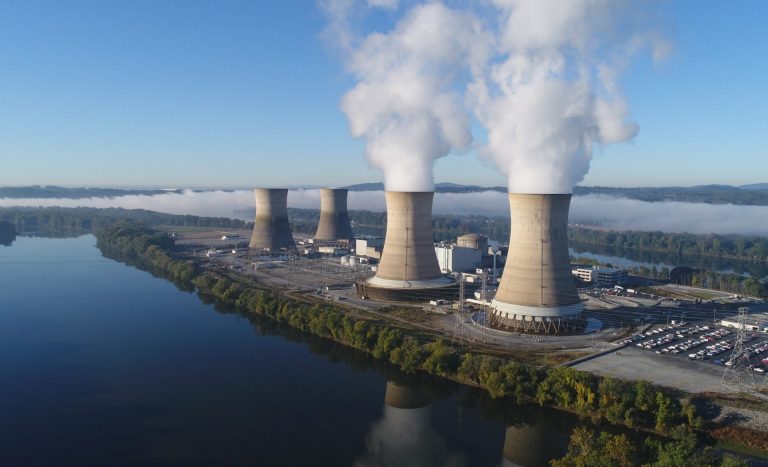 In Pennsylvania, nuclear power plant owners and some legislators have been working to build support for a legislative plan to safeguard the states aging nuclear power fleet. Recently, my office has been receiving postcards suggesting that I support the plan, which, as presently proposed, will require electric utilities to purchase as much as 50 percent of customer demand from nuclear energy through the state's Alternative Energy Portfolio Standards Act (AEPS). I have not taken a position on this issue, and I am disappointed in this type of mailing. I think it's important to clarify a few points on the nuclear issue:
Myth: Adding nuclear power to AEPS is not a bailout.
Fact: A subsidy that requires consumers to pay more for their electricity so that nuclear corporations maintain their profits is clearly a bailout, no matter how it is derived or what it's called.
Myth: If the Legislature doesn't take action, not only will Three Mile Island close, but the entire nuclear power industry will be at risk.
Fact: Three Mile Island is not profitable, and is the only plant that is projected to close in 2019. The postcards my office received give the impression that all plants will close immediately, which is not true. For the record, in 2018, nuclear power generators in Pennsylvania were projected to make more than $600 million in profits, according to data from PJM Interconnection's Independent Market Monitor.
Myth: According to the Brattle Report, without a bailout of nuclear corporations, energy prices will increase by $788 million annually.
Fact: This is false. First, this number assumes Pennsylvania's entire nuclear industry will shut down, which we've established will not happen because four of five plants are highly profitable.
Myth: Nuclear power is clean American energy that is without negative impacts on the environment.
Fact: Carbon-free power production doesn't take into account the negative environmental impacts of the entire life cycle of generating nuclear power. The United States lacks a plan or location to store spent fuel, meaning that radioactive waste is stored on-site at Pennsylvania's five nuclear facilities, including 650 metric tons at Three Mile Island alone.
What We're Watching…
Robbing Peter….My office has been receiving many emails on Gov. Wolf's proposal to transfer funds from the Environmental Stewardship (Growing Greener) Fund, the Keystone Recreation, Park and Conservation Fund and the Recycling Fund to support the general administrative costs for the Departments of Environmental Protection (DEP) and Conservation and Natural Resources (DCNR). These environmental funds are intended for important environmental and remediation projects across the state, and they should remain intact.
Supporting rural health…Two hospitals in the 23rd Senatorial District – Endless Mountains Health System in Montrose and Geisinger Jersey Shore Hospital in Lycoming County – were chosen to participate in the first-in-the-nation plan to transform health care delivery to rural Pennsylvanians. The Pennsylvania Rural Health Model is an alternative payment model, transitioning hospitals from a fee-for-service model to a global budget payment. Instead of hospitals getting paid when someone visits the hospital, they will receive a predictable amount of money. Payment for the global budget will include multiple-payers, including private and public insurers.
The Governor continues to travel around the state promoting his Restore Pennsylvania plan. "Restore Pennsylvania" is a great concept, however, the devil is in the details. To date, the Impact Fee has generated nearly $1.7 billion in new revenue for PA. Most of this money has been allocated to counties and municipalities where drilling occurs to address local needs and priorities. On top of the money to local communities, approximately $375 million has been allocated to statewide initiatives related to infrastructure projects that are similar to projects included in the governor's proposal.
REAL ID….PennDOT announced this week that it will begin issuing REAL ID to any Pennsylvanian citizen who wants one. The REAL ID will be a form of identification allowing one to enter a federal facility or board a plane after the October 1, 2020 deadline. The cost for the ID will be an initial $30 fee and a $30.50 renewal fee. The license will be good for four years, plus however long your current license is good for, unless you are over 65 with a two year license. For more information, click here.
Separating playoffs for public and private schools?… The PIAA has come under fire as long as I can remember from critics who claim that the current system provides an unfair advantage to private and charter schools since public schools are restricted to fielding only those student-athletes who live within the geographic boundaries of the school district. I have met with PIAA Executive Director Robert Lombardi to discuss this issue after hearing from many of my constituents. Now, a legislative proposal has been introduced in the House of Representatives, which would establish separate playoffs for public and private schools. Stay tuned….
Budget Hearing Q&A: Department of Agriculture
During this week's PA Senate Budget hearing with Department of Agriculture Secretary Redding, I asked about Veterinarians' role in the opioid crisis and the Governor's proposed elimination of funding for hardwoods research.
Budget Hearing Q&A: Conservation and Natural Resources
Speaking with DCNR Secretary Cindy Dunn about the large amount of unleased land in Pennsylvania and the revenue that could be generated for the Commonwealth.
Budget Hearing Q&A: Drug & Alcohol Programs
Discussing stigma and the influence of brain chemistry on addiction and how both affect drug treatment in PA with Secretary of Drug and Alcohol Programs Jen Smith.
Angling for a New Fishing Hole This Spring?
Angling to catch some fish but tired of the same old spot? The PA Fish and Boat Commission recommends dropping a line into some of Pennsylvania's Best Fishing Waters.
Bluegills to walleyes, find your favorite and head out for a fun-filled day of fishing. Be sure to pick up a fishing license through your County Treasurer's Office, the Fish and Boat Commission, a License Issuing Agent or online with a credit card.
Seasoned, new, and non-resident licensed anglers can spend more time devoted to actual fishing than looking for productive waters. Inclusion on the list assures public access, water quality, and sustainable quality fish. The Commission reminds anglers to obtain permission before fishing on private property.
Visit the Pennsylvania State Capitol This Spring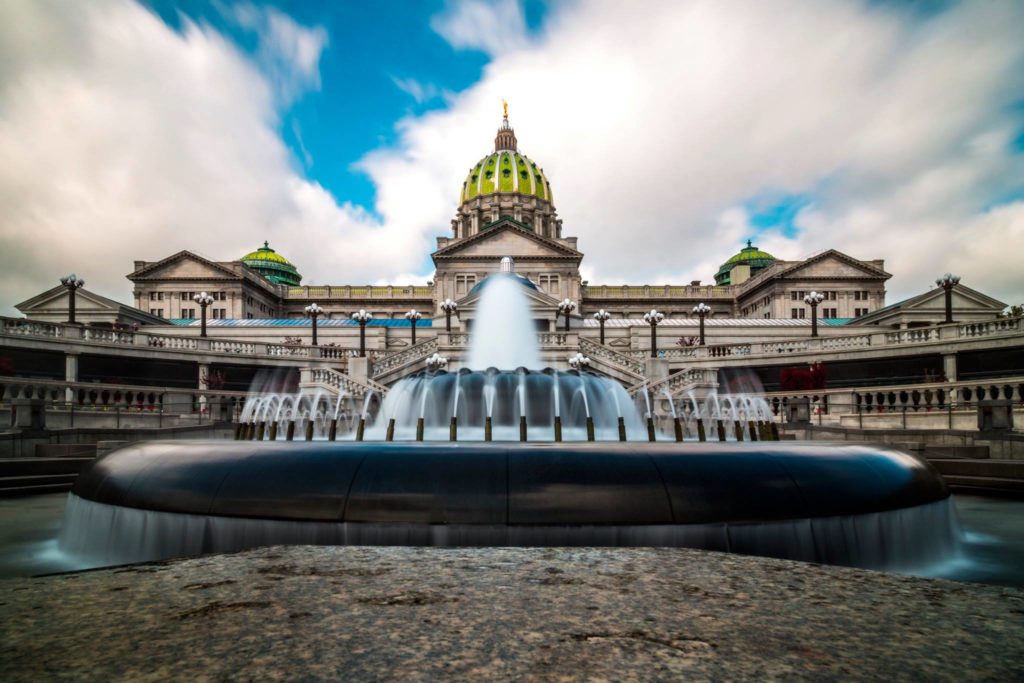 Plan a visit to the Pennsylvania State Capitol this spring while the trees are blossoming and warmer weather warrants a road trip.
Schedule a guided tour of the Capitol for groups of ten or as many as 80 individuals. Be sure to view the proceedings of the Pennsylvania Senate on scheduled Session days; visit the Interactive Welcome Center, and stop by the Capitol Gift Shop for an inexpensive and fun memento of your tour.
Security reminds visitors, if you don't need it, don't bring it. Contact the office of General Assembly Tour Guides at 1-800-868-7672. When calling, share with the scheduler your interest in visiting other Harrisburg venues with which they may be able to assist.
Mark Your Calendar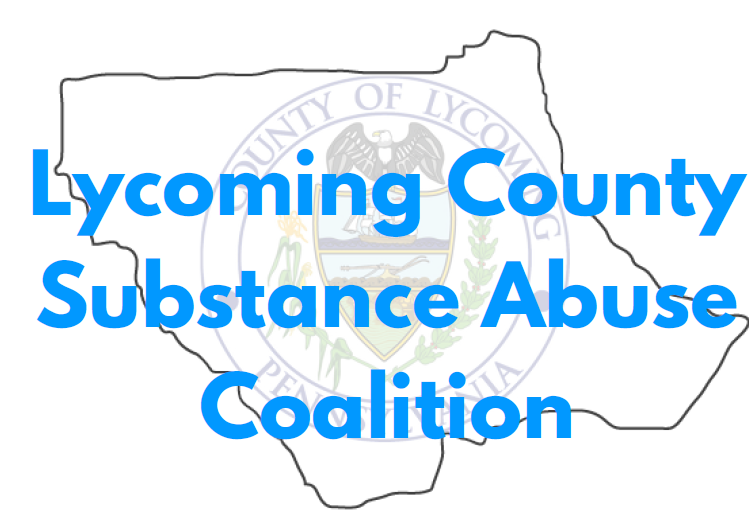 The Lycoming County Substance Abuse Coalition will host their first in a series of community meetings regarding the heroin/opioid epidemic on March 13th 5:30 pm at the Old Lycoming Township Fire Hall, 1600 Dewey Ave, Williamsport, PA 17701. Each event will be open to the public and feature a different topic. The March meeting will focus on the life-saving overdose reversal drug Naloxone with presentations from local law enforcement, first responders and recovery specialists.
Human Trafficking Seminar in Montoursville