Dear Friends,
Hello! Thank you for subscribing to my E-newsletter. I am honored to serve the 23rd Senate District and look forward to working with you toward building a better future for Pennsylvania!
This E-newsletter serves to keep you updated on what is happening throughout Bradford, Lycoming, Sullivan, Tioga and Union counties and what I am doing as your state senator in Harrisburg. I hope that you will find this E-newsletter helpful, and if you have any questions or concerns, please feel free to contact me.
Gene Yaw
State Senator
www.SenatorGeneYaw.com

March 23, 2020
As we face the uncertainty of the current moment, one thing we know for sure is that we're all in this together.
Over the past week, I have been contacted by numerous businesses operating throughout Bradford, Lycoming, Sullivan, Susquehanna and Union counties with questions and concerns surrounding the Governor's COVID-19 classification for non-life sustaining businesses. I know many of these businesses have already implemented no visitor policies, social distancing within operations, telecommunications for those who are able and extra cleaning measures. Please remain vigilant during this time.
The list of Pennsylvania businesses that are considered to be life-sustaining has also been updated to reflect oversights in the initial list provided by the governor's office. A number of industries that are critical to medical and manufacturing supply chains were initially excluded. The updated list is available here.
Please do not hesitate to contact my office if I or my staff can be of assistance.
Legislation Delaying 2020 Primary To Be Considered This Week…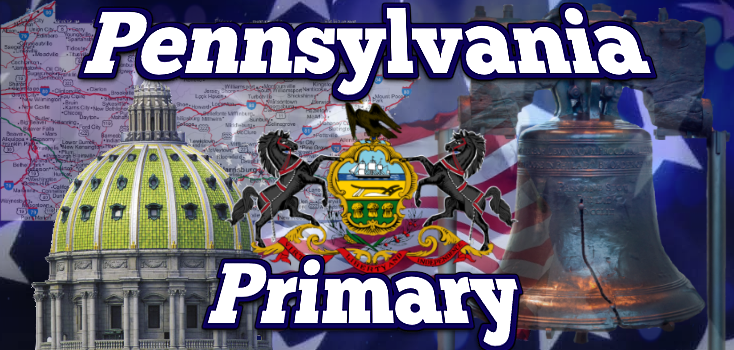 Last evening, legislators and the governor's administration came to an agreement on a proposal to postpone Pennsylvania's Primary Election. Legislation, currently in the House State Government and chaired by state Rep. Garth Everett (R-Lycoming), is expected to be amended to move the election from April 28 to June 2, as well as consolidate polling locations and allow for absentee ballots to be counted earlier.
Coronavirus Price Gouging Complaints Surge, SCAMS Increasing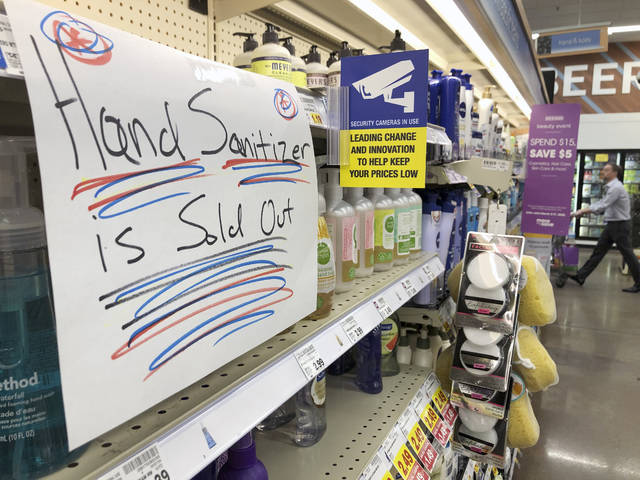 Across the country where lines are long, some shelves are empty and patience is thin, authorities are receiving a surge of reports about merchants trying to cash in on the coronavirus crisis. I'm urging all residents to beware of price gouging and COVID-19 related scams!
Instances of price gouging can be reported to the Pennsylvania Attorney General's office by email at pricegouging@attorneygeneral.gov. Complaints should include the name, location/website of the merchant; specific product; and the price. Photos can be included. Complaints also can be made by phone at (800) 441-2555. For more information, click here.
Further, people are naturally searching online for the latest information and updates on how it might affect them, and what they can do to protect themselves and their families. Cyber-criminals are quick to take advantage of these concerns for their own gain. People should be extremely cautious when browsing unofficial or new websites, clicking on links or attachments in emails, or researching information on social media sites relating to the Coronavirus. Additionally, hackers are also sending out emails, purporting to be from entities like the CDC or World Health Organization, that contain viruses and links to malware.
State Tax Filing Deadline Extended to July 15
Property Tax/Rent Rebate Program Application Deadline Extended to End of Year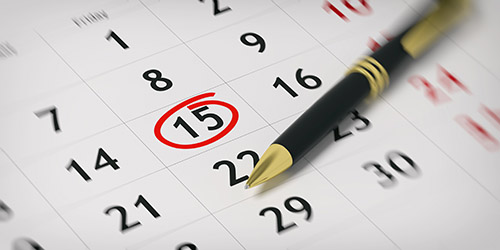 The deadline to file Pennsylvania personal income tax returns with the Department of Revenue for 2019 has been extended by 90 days to July 15. The new deadline mirrors the decision made by the Internal Revenue Service, which extended the federal tax-filing deadline by 90 days earlier this week. All penalties and interest on 2019 personal income tax payments will also be waived through the new deadline. Taxpayers who make quarterly estimated payments will also receive an extension. Both first and second quarter payments will be due July 15. Free tax forms and instructions are available at www.revenue.pa.gov.
Additionally, the deadline for older adults and Pennsylvania residents with disabilities to apply for rebates on rent and property taxes paid in 2019 has been extended from June 30 to Dec. 31, 2020. It is free to apply for a rebate, and applicants may obtain Property Tax/Rent Rebate claim forms (PA-1000) and related information on the Department of Revenue's website. Starting in late April, claimants who already applied for rebates may check Property Tax/Rent Rebate Status online or call, toll-free, 1-888-PATAXES.
Business Affected by Coronavirus?
The Bucknell University, Penn State (Lock Haven University) and Wilkes University Small Business Development Centers (SBDC's) are providing FREE services to local businesses fighting the fallout from coronavirus.
As partners in our region, the SBDC's are helping small and large business owners navigate the disruption in business and are working with them to remain successful. The Centers can help with Small Business Administration disaster financing and aid in other pandemic-related challenges.
Visit their websites for more information:
Bucknell University SBDC (serving Perry, Juniata, Snyder, Northumberland, Union, and Montour counties)
112 Dana Engineering Building
Lewisburg, PA 17837
(866) 375-6010
sbdc@bucknell.edu
Penn State SBDC (Lock Haven University) (serving Centre, Clinton, Lycoming, or Mifflin counties)
200 Innovation Blvd.
155 Technology Center
University Park PA 16802
(814) 863-4293
sbdc@psu.edu
Wilkes University SBDC (serving Carbon, Columbia, Luzerne, Schuylkill and Sullivan counties)
85 South Main St.
Wilkes-Barre, Pa 18701
570-408-4340
COVID-19 Resource Center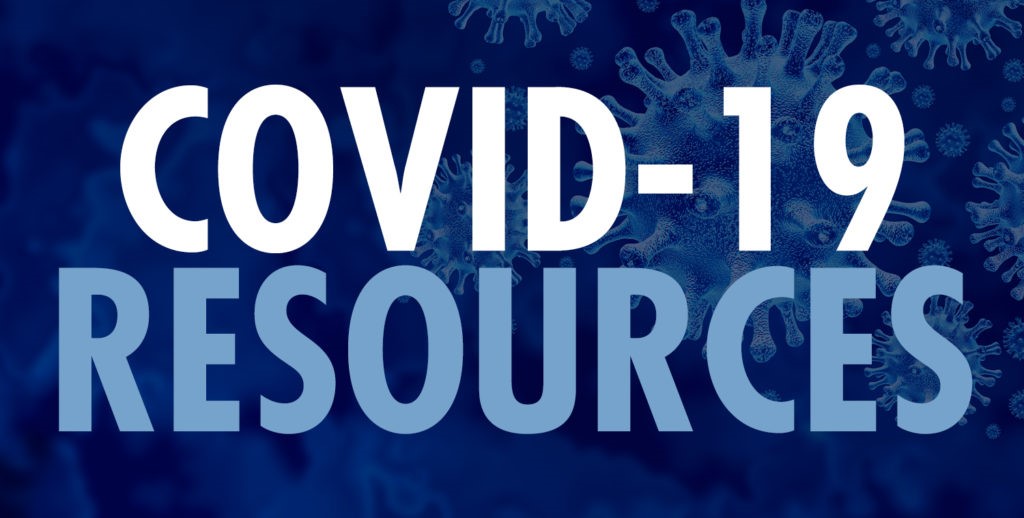 The COVID-19 coronavirus has created a great deal of confusion and concern throughout the state and the nation. In order to gather all of the relevant news regarding this public health crisis together in one place, a new website has been created that lists resources and updates as they become available.
Some of the topics include guidance on the governor's non-life-sustaining business shutdown, a list of impacted businesses, resources for businesses and employers, and much more. Keep up-to-date on the latest news at www.pasenategop.com/covid-19-resources.
Recommendations Issued for Employment and Training Programs during Coronavirus Mitigation
The Department of Human Services has released guidance for employment and training programs while coronavirus mitigation measures are in effect. Individuals who are participating in programs to meet a work participation requirement are encouraged to work remotely or be excused for the period that programs are unable to operate.
No individual will be subject to sanctions associated with COVID-19, and participants should remain enrolled until the program reopens. Full guidance is available here.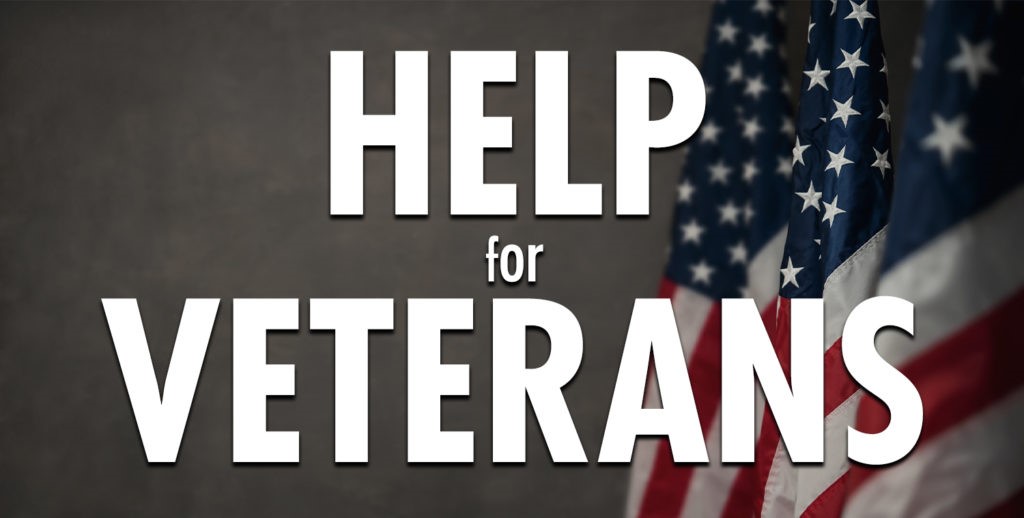 A number of measures have been implemented by the Department of Military and Veterans Affairs (DMVA) recently to protect the safety of residents in the state's six veterans' homes and ensure all Pennsylvania veterans can continue to access vital services.
Normal visitation, admissions and transfers have been placed on hold in veterans' homes, and screening stations have either been established or are in development at all six homes. Other safety precautions are outlined here.
DMVA is continuing to process applications for all programs as they are received, including Veterans Temporary Assistance, the Military Family Relief and Assistance Program, the Disabled Veteran Real Estate Tax Exemption Program and more.
More information about these programs and future updates on measures to protect Pennsylvania's veteran population are available here.
Mental Health Crisis Line Available During Coronavirus Emergency
The public health emergency prompted by the COVID-19 coronavirus has created a great deal of uncertainty and anxiety throughout the state and the nation. The Department of Health encourages state residents to practice self-care, read only news from reliable sources, take breaks from the news, and focus on things you can control, like having good hygiene.
If you or someone you know is experiencing a mental health crisis, contact the state's crisis hotline by texting PA to 741-741.