Dear Friends,
Hello! Thank you for subscribing to my E-newsletter. I am honored to serve the 23rd Senate District and look forward to working with you toward building a better future for Pennsylvania!
This E-newsletter serves to keep you updated on what is happening throughout Bradford, Lycoming, Sullivan, Tioga and Union counties and what I am doing as your state senator in Harrisburg. I hope that you will find this E-newsletter helpful, and if you have any questions or concerns, please feel free to contact me.
Gene Yaw
State Senator
www.SenatorGeneYaw.com

What We're Watching…
PA Treasury's annual unclaimed property ads are currently running in several local newspapers. Treasury is required to advertise the names and zip codes of the owners of unclaimed property in a newspaper of general circulation in the county in which the owners were last known to have lived.
Motorists who travel in Union County are advised a bicycle race may impact travel in White Deer and Kelly Townships, Saturday, April 1, from 8 AM until 4 PM. The permitted event will be held along Pleasant View Road, Cross Roads Drive, Sunrise Road, Fort Titzell Road, New Columbia Road, Dyer Road and Treibley Road. The race route also includes local roads Gray Hill Road, Arnold and Millers Bottom roads.
The Borough of Jersey Shore had received a $500,000 housing rehabilitation grant and interested residents who live within the Borough limits should apply now to get on the waiting list for the no-cost repairs.
The Pennsylvania Department of Labor & Industry (L&I) announced an additional $1 million round of grant funding available to Pennsylvania registered apprenticeship programs to create more opportunities for success, promote diverse talent, and reach underrepresented
The Pennsylvania Fish and Boat Commission (PFBC) reminds anglers that the statewide Opening Day of Trout Season is this Saturday, April 1! Anglers may begin fishing at 8 a.m.
---
Celebrating New Conservation Program with Agriculture Secretary Russell Redding, Stahlnecker Family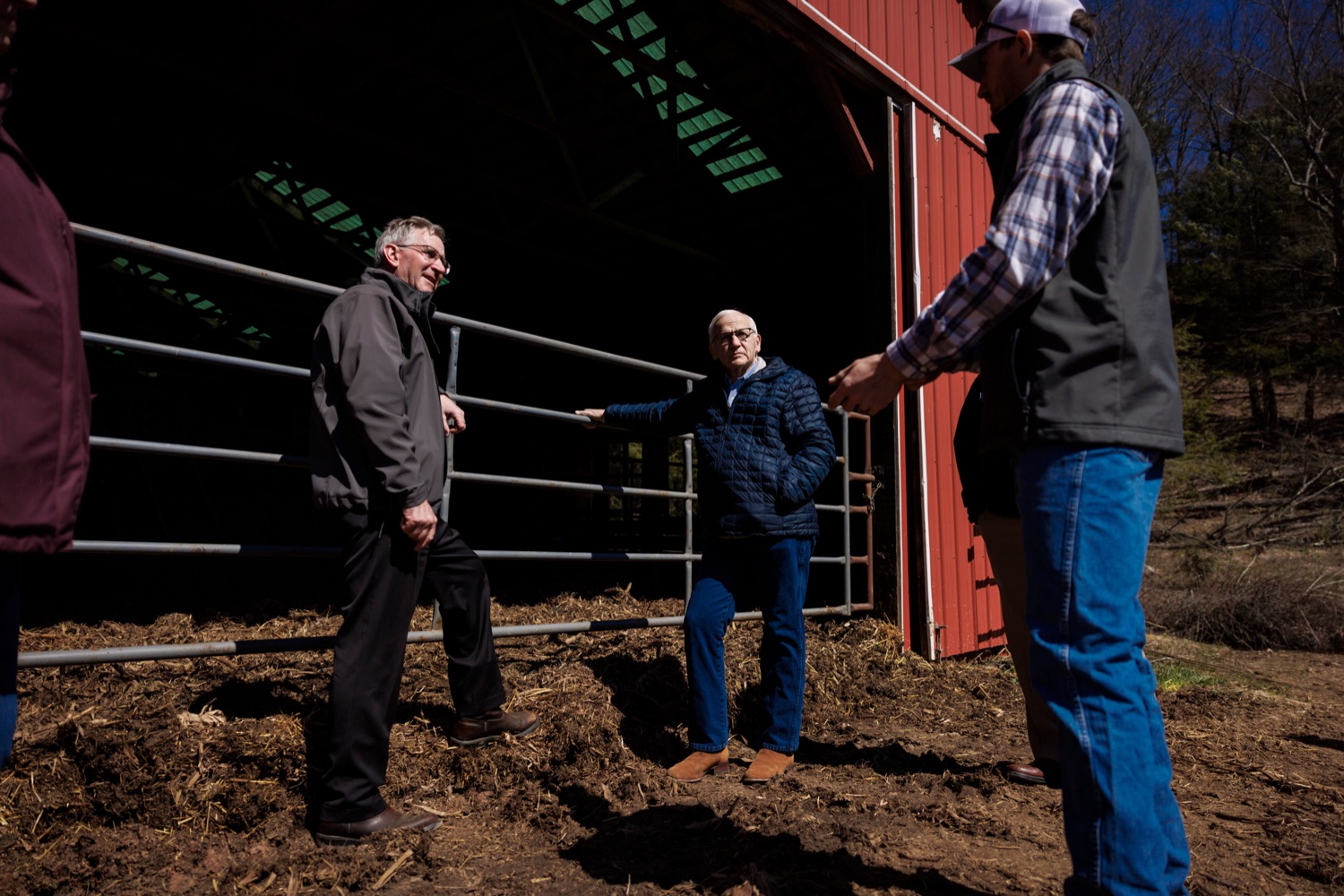 This week, Pennsylvania Agriculture Secretary Russell Redding and I joined Matt and Samantha Stahlnecker, the Lycoming County Conservation District & NRCS staff; Pennsylvania Farm Bureau and Chesapeake Bay Foundation staff in Lycoming County to announce the first round of funding under the new $154 million Agricultural Conservation Assistance Program (ACAP). I was proud to sponsor the legislation that created the program.
As Secretary Redding said, the Stahlneckers have demonstrated their care for the water and land and it's our goal to honor their stewardship, and the stewardship of other PA farmers by investing ACAP funds in the future of their farm and the future of Pennsylvania.
Lycoming County is receiving $1.9 million in ACAP funds based on a formula that considers number of farms, number of livestock operations, and number of impaired stream miles.
Empowering Children and Families to Grow and Thrive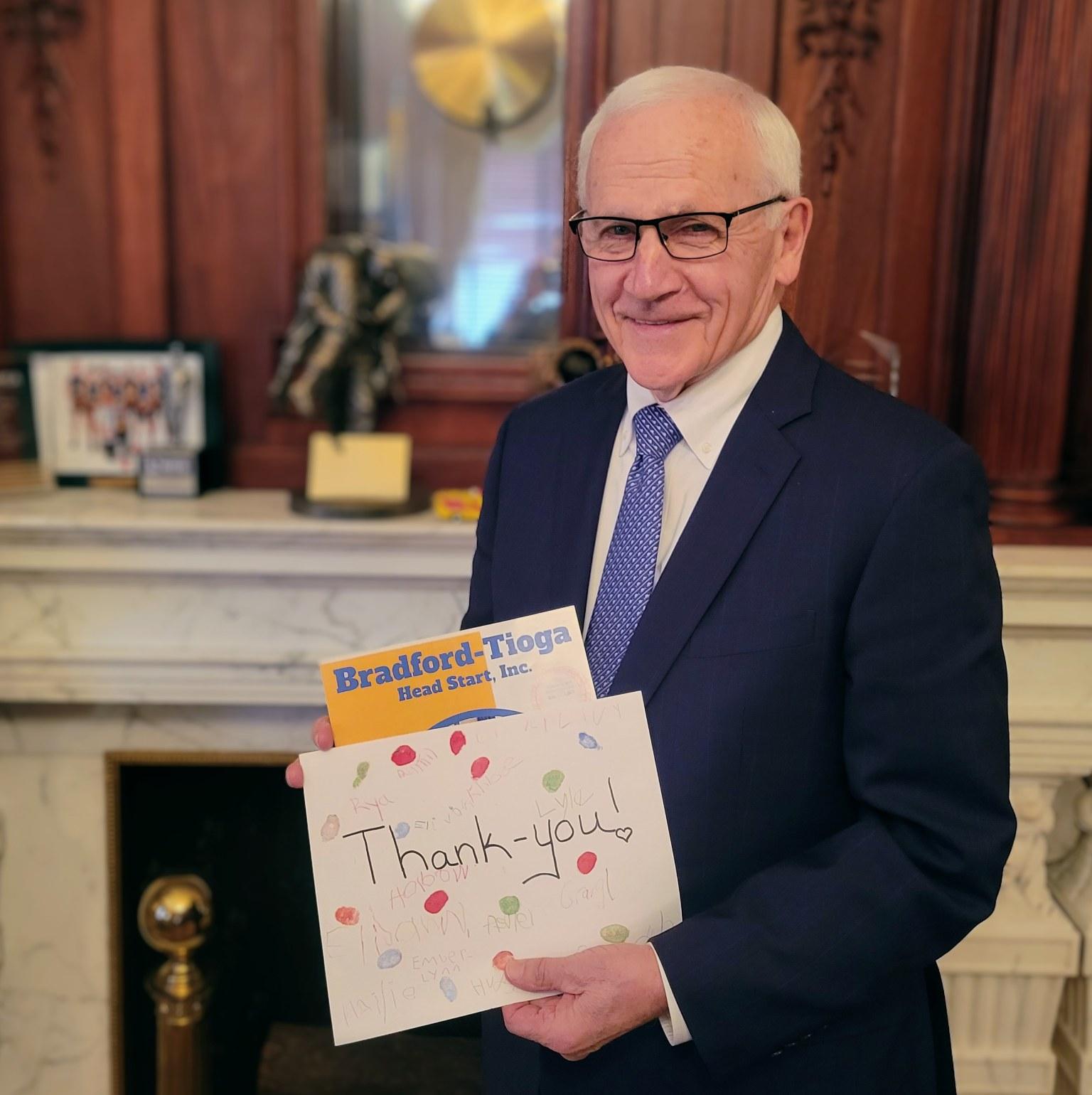 The Bradford-Tioga Head Start, Inc. has helped thousands of families for over 35 years and receives federal and state funding to provide Head Start and PA Pre-K Counts (preschool) programming in Tioga and Bradford Counties, and federal funding provides programming for Early Head Start. This week I received a thoughtful note from many of the 3- to 5-year-olds and their families who utilize the programs.
109 Road, Highway Projects Slated Across Region, Including CSVT
The Pennsylvania Department of Transportation (PennDOT) Engineering District- 3 recently highlighted 109 projects anticipated to start or continue this year across the region, which spans Bradford, Columbia, Lycoming, Montour, Northumberland, Snyder, Sullivan, Tioga, and Union counties.
The department anticipates investing more than $275 million this year, which includes rehabilitating, reconstructing, and resurfacing 162 miles of highways and working on 31 bridge projects.
Notable projects that will continue this year in my Senate District include:
The Central Susquehanna Valley Transportation (CSVT) project in Northumberland, Snyder and Union counties, ($900 million);
Route 154 repair of a soil slide at World's End State Park in Forks Township, Sullivan County, ($2.7 million);
Route 199 reconstruction from Satterlee Street to the New York state line in Athens and Sayre boroughs, Bradford County, ($16.4 million);
Route 220 safety, access management and bridge improvements from Route 287 in Piatt Township to Route 2014 (West Fourth Street) ramp in Woodward Township, Lycoming County, ($41 million).
Other notable projects that are expected to begin this year throughout my Senate District include:
Bradford County
Route 6 rehabilitation between Sugar Creek and Gulf Road in Troy Township, Bradford County, ($6.5 million); and
Bridge preservation project of the bridges carrying Route 1041 (James Street) over the North Branch of the Susquehanna River in Wysox and North Towanda Township and Route 6 over Mill Creek in West Burlington Township, Bradford County, ($2.2 million).
Lycoming County
Route 15 mill and resurface between Hastings Street and Market Street in South Williamsport Borough and Old Montgomery Pike Road in Armstrong Township, Lycoming County, ($2.6 million);
Interstate 180 mill and resurface of 13.3 miles between Route 2049 (Lycoming Mall Road) in Muncy Township and Warrensville Road in Loyalsock Township. Work also includes removal and re-epoxy of 16 bridges, Lycoming County, ($11.4 million);
Route 220 bridge improvement project of six bridges (two over Antlers Lane, two over Ramp A to West Fourth Street and two over the SEDA-COG railroad tracts) in the City of Williamsport, Lycoming County, ($17.9 million);
Route 2014 bridge replacement over Bennetts Run and an intersection improvement project on Route 2045 (Fairfield Road) including installation of permanent traffic signals at three intersections on Fairfield Road, Fairfield Township, Lycoming County, ($7.8 million); and
Route 4001 bridge rehabilitation over Little Pine Creek in Pine Township, Lycoming County, ($12 million).
Sullivan County
Route 487 bridge replacement over Birch Creek in Cherry Township, Sullivan County, ($3.2 million).
Tioga County
Route 6, Route 660, and Route 4002 (Charleston Road) intersection realignment project in Charleston Township, Tioga County, ($2.7 million);
Route 15 bridge preservation of the bridge over Mill Creek in Lawrence Township, Tioga County, ($1.3 million); and
Route 49 bridge preservation over Baldwin Creek in Lawrence Township, Tioga County, ($824,000).
Union County
Route 15 mill and resurface, including removal of the railroad tracks and mill and resurface of Route 1005 (Hospital Drive) between Route 15 and JPM Road in Kelly Township, Union County, ($2.9 million); and
Route 304 mill and resurface 0.5 miles between Route 45 and Orchard Lane and 0.2 miles of Route 2004 (Maple Street) between Route 304 and Second Street in Mifflinburg Borough, Union County, ($3 million).
Senate Concludes Week Two of Budget Hearings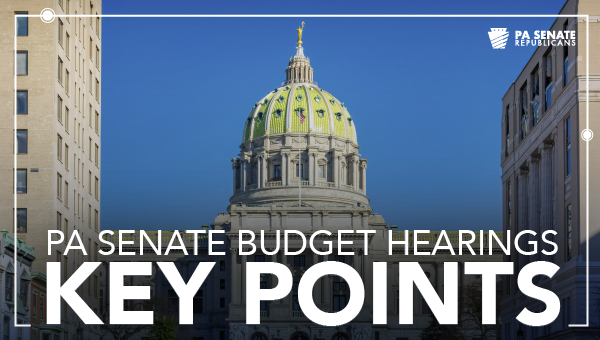 The Senate Appropriations Committee continued public hearings this week on the proposed 2023-24 state budget.
Gov. Josh Shapiro's $45.8 billion budget seeks to boost state spending by more than $1.3 billion above the current year's budget. Projections indicate it will nearly wipe out the state's Rainy Day Fund in five years.
Among the highlights:
The Department of Education hearing focused on the largest proposed Basic Education Funding increase in Pennsylvania history as well as Gov. Shapiro's failure to follow through on his promise to fund Lifeline Scholarships, a key provision to help provide families with greater options to meet their educational needs.
At the Department of State budget hearing, the committee sought details about federal and private election funding, county election grants, funding outreach to unregistered voters and publishing constitutional amendments.
At the hearing for the Department of Labor and Industry, members discussed the potential for major job losses if Pennsylvania enters the Regional Greenhouse Gas Initiative. Persistent concerns about Unemployment Compensation (UC) claims processing and preventing UC fraud were also leading topics.
The Department of Agriculture hearing included acknowledgment that the Norfolk Southern train derailment impacted many residents at Pennsylvania's border with Ohio, including farmers. Testing of livestock and crops will continue following that incident.
During the Pennsylvania State Police hearing, there was discussion about funding methods, as the state police currently receives money out of the Motor License Fund. The governor proposed phasing in a new Public Safety and Protection Fund.
Find full hearing recaps, video, livestreams and upcoming schedule at PASenateGOP.com.
Help Our Struggling Military Members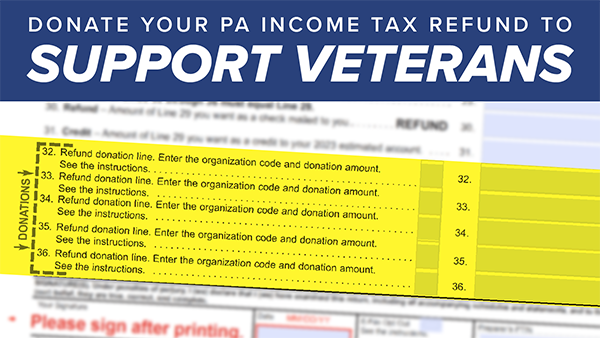 Anyone who is owed a Pennsylvania personal income tax return has a convenient opportunity to support our military members, veterans and their families who are facing tough times.
You can help those who serve our nation and commonwealth by making a gift to the Military Family Relief Assistance Program. All donations will benefit those with a direct and immediate financial need as a result of circumstances beyond their control.
On lines 32 through 36 of the Personal Income Tax Return, fill out Code C. If you do not have an overpayment on your return, you may make a donation by sending a check directly to the Military Family Relief Assistance Program, c/o Department of Military and Veterans Affairs, Building 0-47, Fort Indiantown Gap, Annville, PA 17003-5002.
Veterans: Town Hall about PACT Act on April 4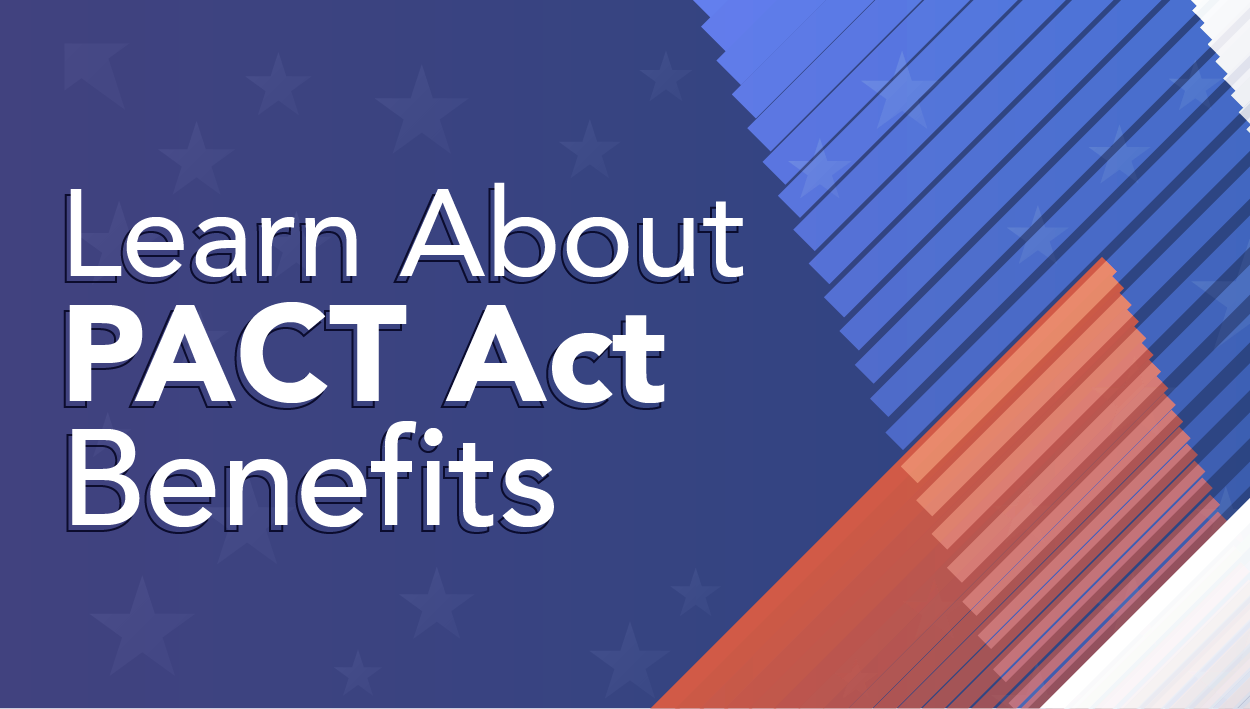 The Pennsylvania Department of Military and Veterans Affairs (DMVA) will hold an in-person Veteran Town Hall on the Promise to Address Comprehensive Toxics (PACT) Act on Tuesday, April 4, from 6-8 p.m. at the West View VFW Post 2754, 386 Perry Highway, Pittsburgh. The town hall will also be available by phone.
The new federal PACT Act law expands VA health care and benefits for veterans exposed to burn pits, Agent Orange and other toxic substances. The town hall will enable veterans and their advocates to learn and ask questions about eligibility and applying for benefits related to the PACT Act.
In-person attendees may arrive early to enjoy a dedicated resource fair from 5-6 p.m. People who will be attending any portion of the event in person are asked to register by calling 717-644-3890.
Anyone joining the town hall by phone should call 267-332-8737 and enter Conference ID: 989503340# to participate. Both in-person attendees and callers will be able to ask questions during the town hall.
State Offers Free Motorcycle Safety Training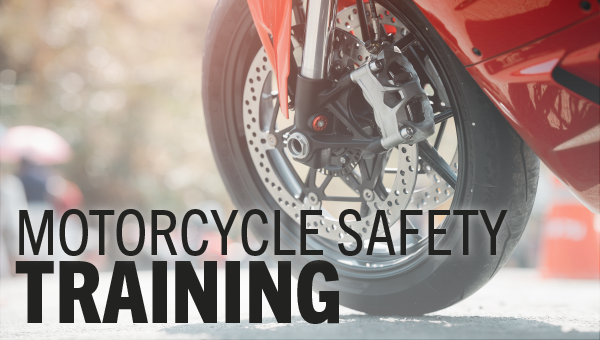 PennDOT offers free motorcycle training through the Pennsylvania Motorcycle Safety Program.
Free courses for novice through seasoned riders are offered to Pennsylvania residents who have a motorcycle learner's permit or motorcycle license. Four levels of courses are available – including the 16-hour Basic Rider Course, the eight-hour Intermediate Rider Course, the one-day Advanced Rider Course and the 3 Wheel Rider Course.
For more information or to enroll in a course, visit www.pamsp.com.
$25,000 Fishing and Boating Grants Available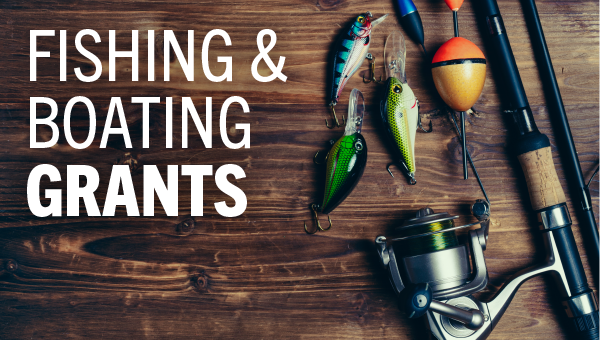 The Pennsylvania Fish and Boat Commission (PFBC) is seeking applicants for grants to support education programs that promote new and renewed interest in fishing and boating. The grants aim to connect Pennsylvanians with the fun of commonwealth waterways by teaching fishing and boating skills and providing quality places for these recreational opportunities.
PFBC will reimburse qualifying organizations up to $25,000 for eligible expenses from July 1, 2023 to June 30, 2024. The grants require a minimum 25% match of total project costs. Grant applications must be submitted here by April 14.