Dear Friends,
Hello! Thank you for subscribing to my E-newsletter. I am honored to serve the 23rd Senate District and look forward to working with you toward building a better future for Pennsylvania!
This E-newsletter serves to keep you updated on what is happening throughout Bradford, Lycoming, Sullivan, Tioga and Union counties and what I am doing as your state senator in Harrisburg. I hope that you will find this E-newsletter helpful, and if you have any questions or concerns, please feel free to contact me.
Gene Yaw
State Senator
www.SenatorGeneYaw.com

April 5, 2019
"Good times become good memories, and bad times become good lessons."
– Unknown
The state Senate will reconvene on
Monday, April 8, 2019 at 1PM

The state Senate will reconvene on Monday, March 25th at the State Capitol. The Senate's Legislative Calendar is updated each day the Senate is in Session. The calendar identifies bills and resolutions awaiting Senate floor actions. To preview the meetings and hearings, visit online.
TUNE IN: State Senate to Honor Loyalsock Basketball Coach Ron "CI" Insinger on Tuesday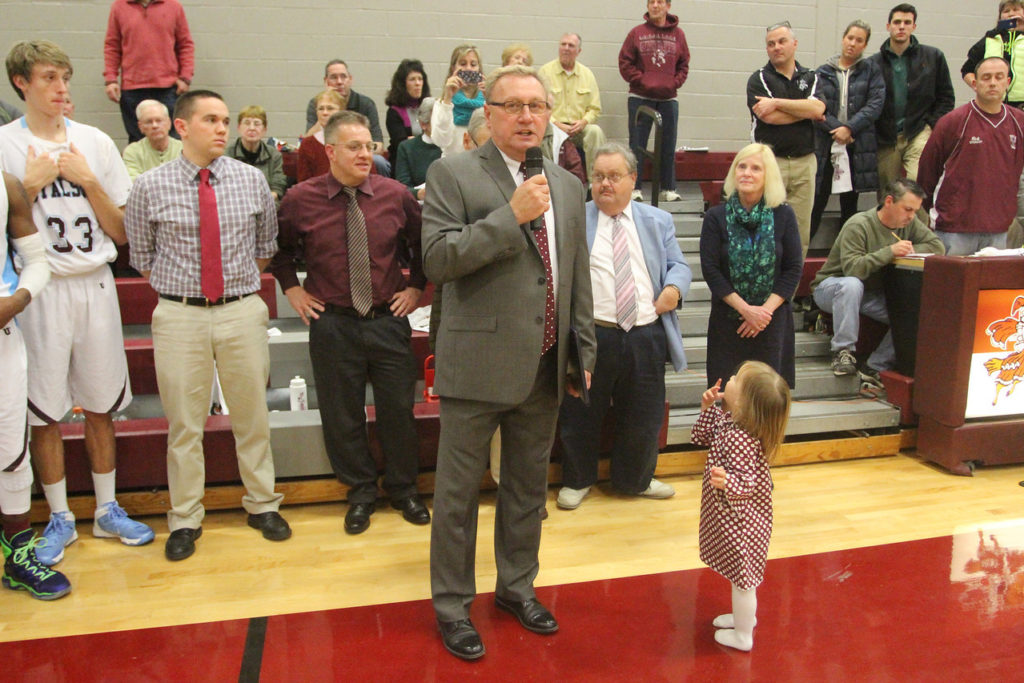 Photo by: Karen Vibert-Kennedy / Williamsport Sun Gazette
The state Senate will honor the accomplishments of Loyalsock Men's Basketball Coach Ron "CI" Insinger at the State Capitol next week.
On Tuesday, April 9th, beginning at 1PM, Coach Insinger will be recognized in the Senate Chamber for becoming the first Pennsylvania coach to reach 1,000 victories. Having started his coaching career at Loyalsock Township School District in September 1974, Coach Insinger has since been inducted into the Lycoming County Sports Hall of Fame, Pennsylvania Sports Hall of Fame and Pennsylvania Basketball Hall of Fame.
To view the recognition LIVE, click here.
Measure Exempting Milk Trucks from Winter Weather Travel Bans Soon to be Introduced
This week, I joined Senator Judy Ward to seek support for legislation exempting milk haulers from travel bans imposed during a declaration of disaster emergency.
We are introducing the bill after hearing from dairy producers and processers who have had to dispose of milk due to the weather-related commercial vehicle travel bans, rather than have it transported to market. The recent travel restrictions implemented for commercial vehicles in the interest of public safety were certainly helpful in preventing accidents, but they did not acknowledge the very unique nature of milk production and hauling. The trucks hauling the milk have a limited window to deliver their product to its destination before it perishes. To read more, click here.
Senators Propose Nuclear Bailout Plan
A group of state Senators introduced legislation this week, similar to House Bill 11, which would safeguard Pennsylvania's nuclear industry against market conditions.
Senator Ryan Aument, the prime sponsor of Senate Bill 510, would add nuclear energy to the state's Alternative Energy Portfolio Standards (AEPS) Act. The law was created in 2004 to support the development of alternative energy sources in order to reduce carbon emissions and promote a cleaner environment.
More discussion is planned on the proposal in the coming weeks.
Senate Majority Policy Committee will Examine the Future Demographics of Higher Education
The Senate Majority Policy Committee, of which I am a member, will take a closer look at the future demographics of higher education during a public hearing on Wednesday April 10 from 9:00 a.m. to 10:30 a.m. in Room 8 – EB of the East Wing, Capitol Complex in Harrisburg.
The hearing will include testimony provided by Nathan D. Grawe, a Professor of Economics at Carleton College. Professor Grawe specializes in demographic changes and the demand changing demographics will have on higher education.
More information can be found on the committee's website at https://policy.pasenategop.com
Stolen Valor Bill Passes Senate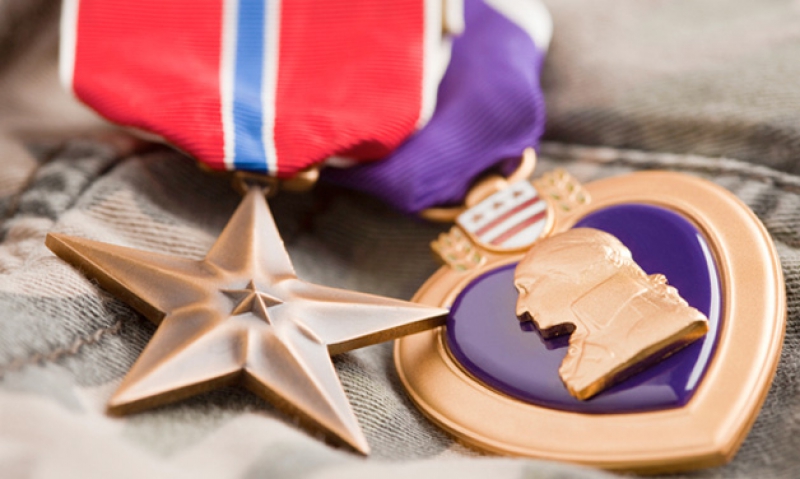 Pennsylvania recently updated its Stolen Valor law to include impersonating a service member to obtain money, property or other benefits, like health care, a job or a government contract. But one local Air Force vet wondered why monies collected from a conviction go to the state's general fund rather than to aid veterans. Senate Bill 298, sponsored by Senator Lisa Baker, directs that all fines paid would be given to the Veterans Trust Fund. It gained unanimous approval in the Senate last week. The bill moved to the House of Representatives this week.
PUC Hosts 'Smart Hearings' to Gather Public Input Regarding $71 Million UGI Natural Gas Rate Increase Request
The Pennsylvania Public Utility Commission (PUC) will host two online "Smart Hearings" to gather utility customer opinions on a proposed $71.1 million rate increase request by UGI Utilities Inc. – Gas Division (UGI).
Under the UGI request, which would impact Bradford, Lycoming, Susquehanna and Union counties (UGI Gas North and UGI Central), – the average monthly bill for a residential heating customer in the North district would increase from $89.72 to $97.37, an increase of $7.65 or 8.5 percent; and the average monthly bill for a residential heating customer in the Central district would decrease from $93.68 to $85.91, a reduction of $7.77 or 8.3 percent reduction.
Smart Hearings enable residents throughout Pennsylvania to see, hear and participate in the hearing without the need to travel in order to attend the hearings in person. During Smart Hearings, concerned individuals will be able to offer their testimony or comments by telephone, from any convenient location, to be included in the live Internet stream. UGI ratepayers may appear in person for those who prefer to attend the hearing.
PUC Administrative Law Judges Dennis J. Buckley and Benjamin J. Myers will conduct the Smart Hearings, which will be live-streamed on the PUC website and will include both telephone and in-person testimony:
Monday, April 22, 2019
1 p.m. and 6 p.m.
Hearing Room 1
Commonwealth Keystone Building
400 North St.
Harrisburg, PA 17120
For more information on how to participate… [Read More]
Lyme Disease Predictions and Preparation for 2019
The PA Department of Environmental Protection is surveying all counties to track tick habitats, life stages, peak activity levels, and disease detection. Between July 2018 and mid-March 2019, DEP collected 3,663 adult black-legged ticks.
At the same time, the PA Department of Health is conducting a public awareness campaign to decrease the transmission of tick-borne diseases. Take steps to avoid contact with ticks in your backyard, hiking, or on a camping trip. Recommendations include:
Beware of grassy, brushy, and wooded areas.
Handle with care any potentially exposed animals.
Use an Environmental Protection Agency-registered insect repellant.
Upon return home or to your campsite, check clothing, gear, and pets.
Shower within 2 hours of being outdoors.
Conduct a body check.
Individuals are encouraged to see a doctor within 3 to 30 days of a tick bite if symptoms appear, including fever, fatigue, headache, muscle aches, joint pain, with or without a skin rash or bull's eye. Current Lyme Disease treatment includes oral or intravenous antibiotics.
In Other News
On the Water…. trout waters are stocked and the statewide fishing season is right around the corner. Engage your family in Fish-for-Free Days when anyone can legally fish without a license on Pennsylvania waterways. For 2019, Fish-for-Free Days are set for Sunday, May 26 and Thursday July 4.
Three billion dollars…that's BILLIONS…. in unclaimed property secured by the vault of the Pennsylvania Treasury means 1 in 10 state residents have unclaimed property waiting for them. The vault includes tangibles such as jewelry, coins, collector cards, and war medals previously abandoned in safe deposit boxes. Whether your search yields a steak dinner or a stake in unclaimed property, take a few minutes to enter into the Treasury's database your name and the name of family members. For additional assistance, you may contact the Bureau of Unclaimed Property at 800-222-2046.
Applications for disability placards, commercial learner's permits and more can be accessed via a searchable list of nearly all of PennDOT forms, publications and maps. From "Accident Reports" to "Window Tint Fact Sheet" and topics in between. Click here for more information.
Public libraries in need of repairs or upgrades have until April 26 to apply for state grants to cover up to 50% of eligible costs for ADA upgrades, new roof, replacement windows, upgrades to HVAC systems, facility expansion & new construction. Grants are awarded on a competitive basis and must be matched dollar-for-dollar. Click here for more information.
April is National Distracted Driving Awareness Month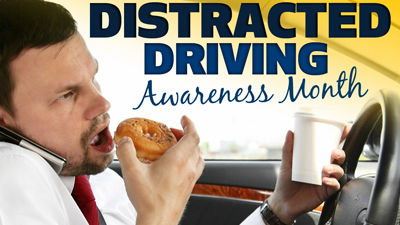 Article submitted by Kim Smith, PennDOT District 3 Safety Press Officer
Distracted driving continues to be an issue across the Commonwealth and the United States. Most people think of distracted driving as texting while driving. Although texting while driving is a major distraction, motorists have been driving distracted since before cell phones came along.
Distracted Driving is anything that causes you to take your attention away from driving, take your eyes off the road or take your hands off the wheel.
Many drivers think talking hands free such as using Blue Tooth, is safe. Even though your hands are still on the wheel, you mind is not on the task of driving. Using a cell phone while driving increases your risk of a crash by 4 times, regardless if it is hands free.
Other distractions to ignore include eating, drinking, personal grooming, reading or adjusting music. Passengers can be a distraction, especially for teen drivers. Studies have shown the risk of a crash for a teen driver goes up with each additional teen passenger.
In Pennsylvania, there were 15,630 distracted driving crashes in PA that resulted in 63 fatalities and 381 suspected serious injuries in 2017. All motorists, regardless of age are urged to pay attention when behind the wheel and avoid distractions.
Upcoming Event Scheduled