Dear Friends,
Hello! Thank you for subscribing to my E-newsletter. I am honored to serve the 23rd Senate District and look forward to working with you toward building a better future for Pennsylvania!
This E-newsletter serves to keep you updated on what is happening throughout Bradford, Lycoming, Sullivan, Tioga and Union counties and what I am doing as your state senator in Harrisburg. I hope that you will find this E-newsletter helpful, and if you have any questions or concerns, please feel free to contact me.
Gene Yaw
State Senator
www.SenatorGeneYaw.com

April 15, 2020
JUST IN: PA Senate Legislates Safe Reopening of PA Economy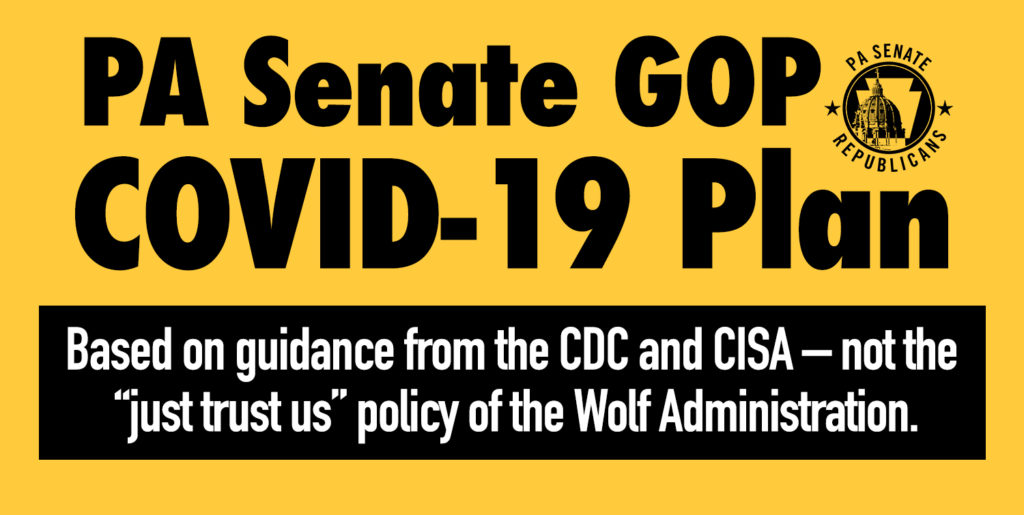 With nearly 1.4 million Pennsylvanians filing for unemployment benefits, the state Senate took action today and approved two bills that would provide clarity and common sense to the process of deciding which businesses can safely operate during the COVID-19 pandemic.
It is important to consider carefully the next steps in our fight against the coronavirus. While the safety of our state residents remains first and foremost, the Senate today has worked to address inconsistencies in the Wolf Administrations waiver process that is essentially picking winners and losers in my Senate District and across the state. These bills will create a better process for determining which businesses can continue to remain open, provide clarity on mitigation strategies necessary to protect the health and safety of both customers and employees, and give county leaders a stronger voice in which mitigation measures should be implemented locally.
To read more, click here.
News for You….
To help taxpayers facing financial challenges resulting from the COVID-19 pandemic, the Pennsylvania Department of Revenue is providing taxpayers with increased flexibility, additional time to meet tax obligations, and relief from a number of compliance actions. The goal is to help Pennsylvania taxpayers and citizens during this unprecedented health crisis. Read more about the increased flexibility for taxpayers here.
Stimulus check tracking site goes live ….The Internal Revenue Service has said that the first batch of stimulus checks started hitting consumers' bank accounts. The "Get My Payment" service went live on Wednesday at IRS.gov. It allows consumers to check their payment status, confirm whether they prefer direct deposit or a paper check and enter their bank account information for direct deposit if the IRS doesn't have it yet.
Additionally, the Department of Revenue is encouraging Pennsylvanians to take steps to protect themselves from scams that are targeting people who are expecting a stimulus payment from the federal government. Please see the following news release for more information: Scam Warning: Fraudsters Using New Tactics to Steal Personal Data During COVID-19 Pandemic.
Regional Organizations Partner to Make a Difference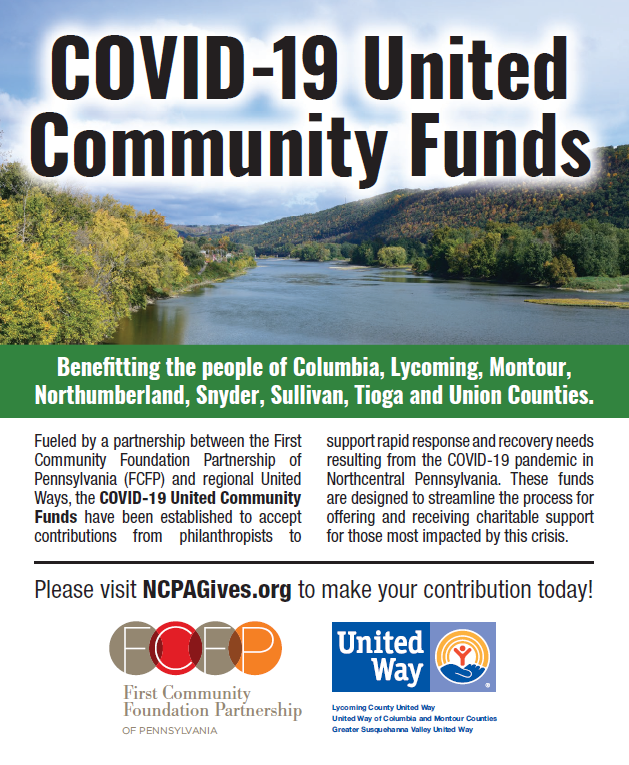 The Lycoming County United Way, Greater Susquehanna Valley United Way and the United Way of Columbia and Montour Counties have teamed up with the First Community Foundation Partnership of Pennsylvania (FCFP) to launch the COVID-19 United Community Funds to ensure that our region's nonprofit community has the support they need to weather this crisis and move forward. Seeded with $250,000 from FCFP, the Funds will allow regional United Ways to lead the grant making process and rapidly deploy resources to nonprofits in Columbia, Lycoming, Montour, Northumberland, Snyder, Sullivan, Tioga and Union Counties during these unprecedented times.
Gifts to the COVID-19 United Community Funds can be made by visiting www.ncpagives.org and selecting the individual fund in your community. Each fund will be managed by FCFP and 100% of all dollars raised will be granted back to the community. You may also mail a check made payable to FCFP to FCFP, 201 W. 4th St., Williamsport, PA 17701. Please note COVID-19 United Community Funds and the County where you would like your gift deployed on the memo line. Interested individuals and businesses willing to partner with the United Ways and FCFP should reach out to discuss matching opportunities and lead gifts.
Small Business Assistance Fund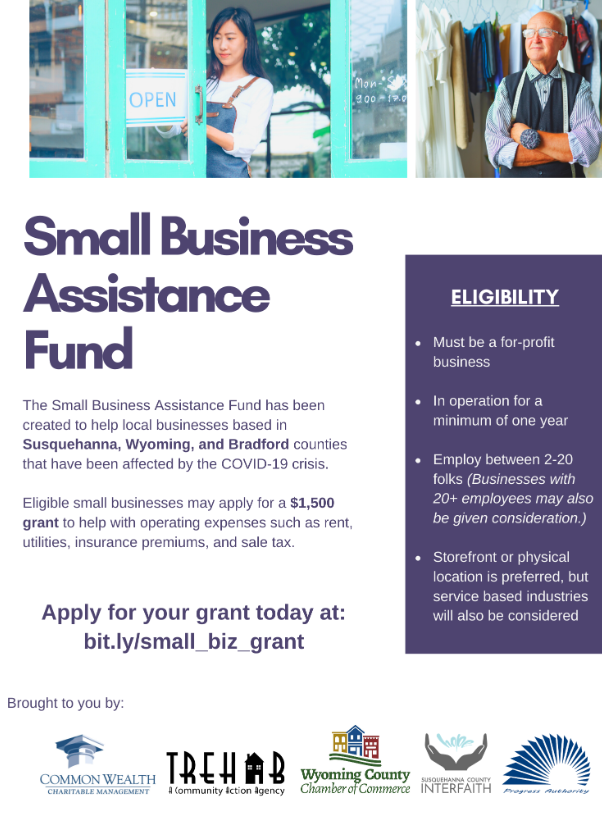 MSC Donates Meals to Thank Medical Professionals at UPMC Susquehanna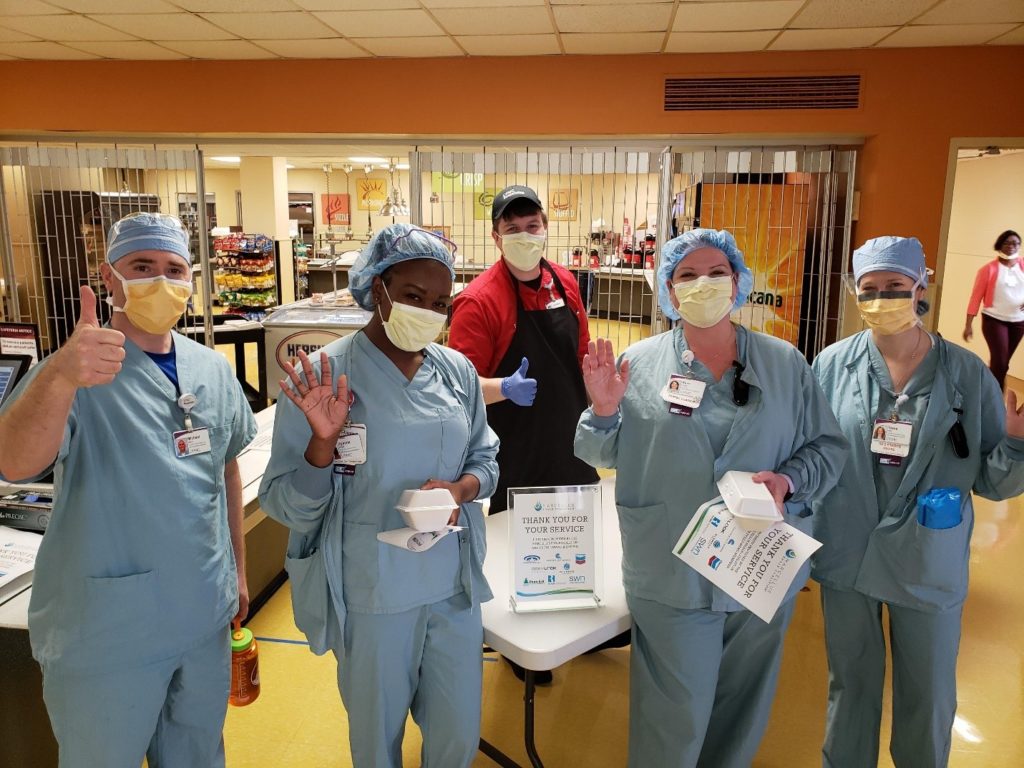 I know that the coronavirus pandemic is an overwhelming and stressful time for everyone, so I'm going to highlight some positive things over the next few weeks that are happening within our communities.
Last week, the Marcellus Shale Coalition (MSC) and several of its members donated 600 lunches to say 'Thank You' to doctors, nurses, first responders, and staff at UPMC Susquehanna.
The MSC, along with members Alta Resources, Cabot Oil and Gas, Chevron, Greylock Energy, Olympus Energy, Penn E&R, Range Resources and Southwestern Energy, provided lunch for the medical professionals dedicated to keeping our communities healthy and defeating the COVID-19 pandemic.
"We have the deepest appreciation for the doctors, nurses and support staff working on the front lines in the battle against COVID-19," said MSC president David Spigelmyer. "They are true heroes and as they support communities during these challenging times, we wanted to find a way to support them in return, while also helping local restaurants affected by social distancing orders."
In addition to supporting UMPC Susquehanna, the MSC and members also provided lunch to hospital staff at Washington Health System in Washington and Greene Counties, and Wayne Memorial Hospital in Wayne County.
Thank you to all of these companies for your support of our healthcare professionals!
COVID-19 Crisis Line Available for First Responders, Healthcare Workers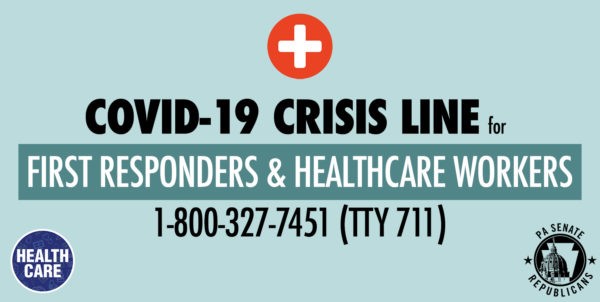 The increased stress caused by COVID-19 affects all Pennsylvanians, but our first responders and healthcare workers face even greater pressures in helping the state respond to this public health emergency. Magellan Health recently opened a free national crisis line for all first responders and healthcare professionals who are serving on the front lines of the pandemic.
The hotline is open 24 hours a day and connects callers directly to licensed mental health clinicians for support. The toll-free number is 1-800-327-7451 (TTY 711).
New Web Portal Features Info on Employment Opportunities During COVID-19 Business Closures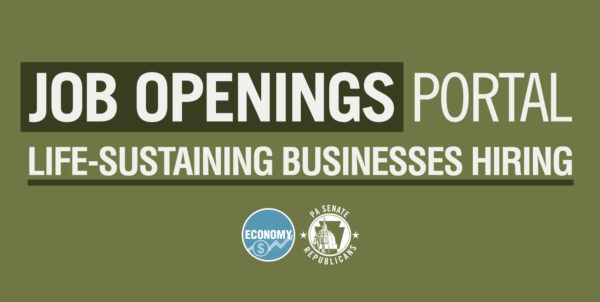 Although many businesses across the state remain closed during the COVID-19 pandemic, other employers in life-sustaining industries are hiring workers immediately for thousands of critical roles. A new web portal has been created to help connect displaced workers with new employment opportunities in home health care, shipping, distribution, manufacturing and other industries.
People seeking employment immediately can learn more about available job opportunities through PA CareerLink's new online COVID-19 job portal. Life-sustaining businesses can feature job openings by submitting an online form here.
COVID-19 Resource Guide for Senior Citizens Now Online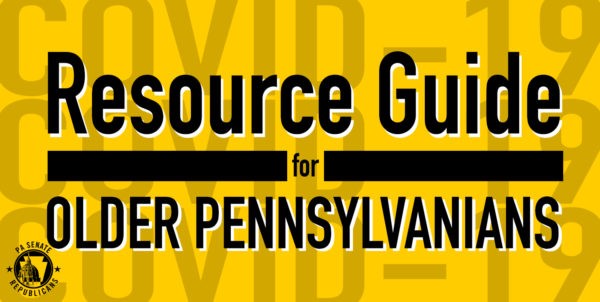 An online COVID-19 resource guide to help older adults find useful information related to their health, safety and well-being is now available.
The guide is available on the state Department of Aging's website under "COVID-19 Resource Guide for Older Adults" and provides older adults, their families and caregivers with information on a variety of subjects, including meals, prescriptions, protective services, scams, and how to stay active and connected.