Dear Friends,
Hello! Thank you for subscribing to my E-newsletter. I am honored to serve the 23rd Senate District and look forward to working with you toward building a better future for Pennsylvania!
This E-newsletter serves to keep you updated on what is happening throughout Bradford, Lycoming, Sullivan, Tioga and Union counties and what I am doing as your state senator in Harrisburg. I hope that you will find this E-newsletter helpful, and if you have any questions or concerns, please feel free to contact me.
Gene Yaw
State Senator
www.SenatorGeneYaw.com

Click here to find the latest information on coronavirus from the Pennsylvania Department of Health and the Centers for Disease Control and Prevention
Updates
Avian flu detected in Lancaster County after nearly four decades.
Pennsylvania's primary election is May 17, 2022. Now is the time to make sure that you are registered to vote and that your voter registration information is current.
63 new manufacturing jobs coming to Sullivan County as New England-Based UnityLab moves headquarters to Pennsylvania
Route 220 Safety Improvement Project continues; Bridge Replacement and intersection improvement project is set to start this week on Route 405 (Water Street) in Muncy Borough.
DEP begins accepting Growing Greener Grants April 22nd.
SRBC groundwater grant applications open.
Visiting the Northern Tier Career Center, Bradford County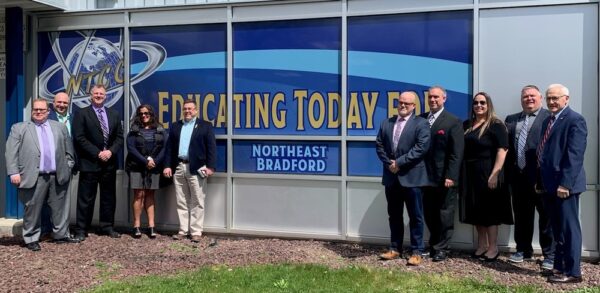 I had the opportunity to meet with area school superintendents during my recent visit to the Northern Tier Career Center (NTCC), which serves all students of Bradford and Sullivan Counties. As Chairman of the Pennsylvania College of Technology Board of Directors, I understand just how valuable comprehensive, hands-on technical education can be.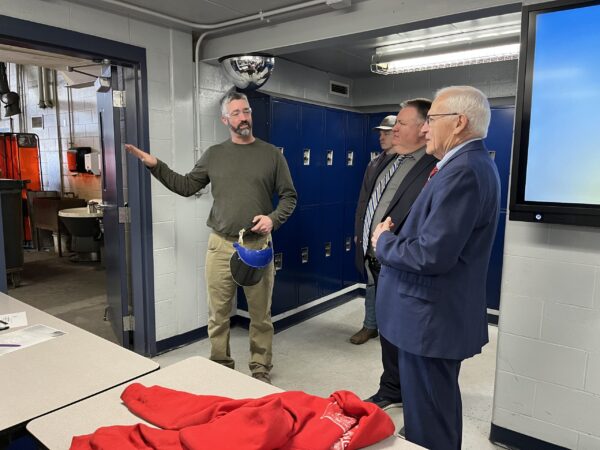 The educational experience students gain at NTCC enable them to enter the world secure in their skills and abilities and well prepared to continue learning, either on the job or at an institution of higher learning. I applaud their work and look forward to visiting again soon.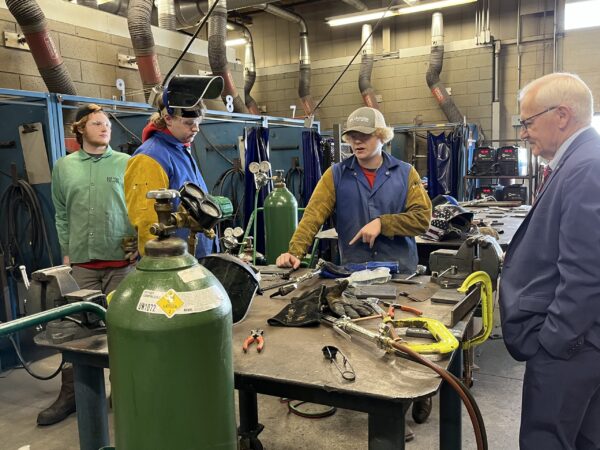 Joining the Pennsylvania Forest Products Association
Last week, I joined members of the Pennsylvania Forest Products Association during their visit to Harrisburg. PFPA supports and promotes the forest products industry in a multitude of ways. In cooperation with the Hardwoods Development Council, PFPA seeks to educate the public about the forest products industry, with such ventures as the WoodMobile and the Sustaining Penn's Woods Kits. In keeping with its original purpose, the Association continues its primary mission of government relations and public outreach.
Senate Votes to Expand Sexual Assault Law to Cover Crimes Against Care-Dependent Pennsylvanians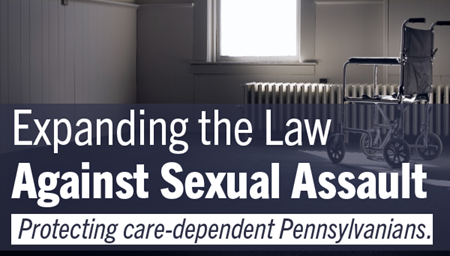 The Senate voted to expand the law against institutional sexual assault to include assaults by caregivers on care-dependent individuals, closing a loophole that allows perpetrators to escape punishment.
Current law against sexual assault applies to institutions such as prisons, schools and law enforcement. It is premised on the fact that truly consensual sexual acts are not possible where someone is in a position of power over another.
Passage of Senate Bill 704 recognizes the same power disparity exists between caretakers and those in their care. Such individuals face additional challenges to reporting sexual abuse due to the circumstances that make them dependent upon others, including physical or cognitive disabilities, and mental and physical health struggles.
Expanding the law against institutional sexual assault eliminates the loophole that permits perpetrators to falsely claim the victim consented. Senate Bill 704 will be sent to the House of Representatives for consideration.
Observing Sexual Assault Awareness Month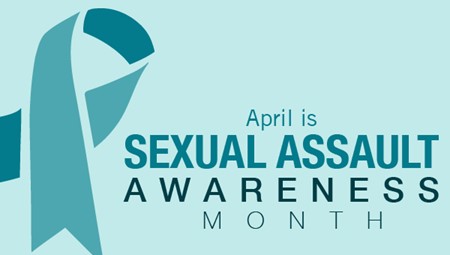 April is Sexual Assault Awareness Month. Expanding the law against institutional sexual assault is just the latest action taken by the General Assembly to stand together against this vile crime.
In recent years, lawmakers enacted measures strengthening the rights of sexual assault survivors and bolstering their ability to obtain justice.
Need help? Call 800-656-HOPE (4673) to be connected with a trained staff member from a local sexual assault service provider.
Safe Exchange Zones Could Come to More PA Communities with Senate Vote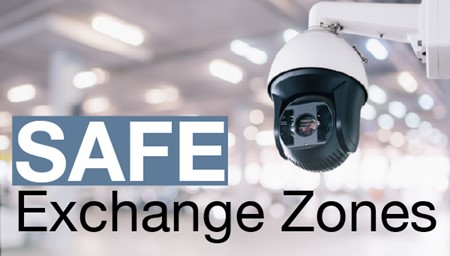 Legislation to create a grant program to establish Safe Exchange Zones throughout Pennsylvania was approved by the Senate and sent to the House of Representatives for consideration.
Senate Bill 881 would provide a safe area for individuals to exchange goods bought and sold through an online marketplace, as well as serving as a safe place for child custody exchanges, among other practices.
The Safe Exchange Zones would be voluntary and require the agreement of the participating law enforcement agencies. The zones would be equipped with video surveillance and are either within 100 feet of a law enforcement office or located near a public area with an active public presence. Passage came a year to the day that Cambria County resident Denise Williams was murdered after she attempted to finalize the purchase of an item found through Facebook Marketplace.
Grants Available to Help Drug and Alcohol Recovery Houses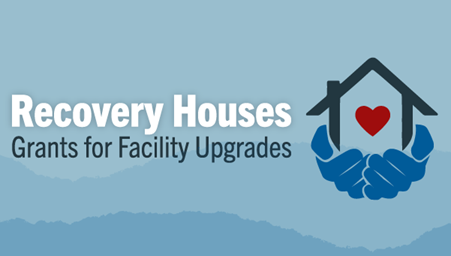 Effective treatment for individuals in recovery from a substance use disorder is essential for healthy communities. State grants are available to help recovery houses with facility upgrades to comply with federal, state, and local laws and receive a state license.
Grants up to $50,000 for a 12-month period beginning July 1 will be awarded to eligible applicants for health and safety upgrades including demolition, debris removal, rehabilitation improvements, environmental remediation costs, and construction and inspections to comply with state regulations.
Applicants must meet several qualifications to be eligible. More information is available here.