Dear Friends,
Hello! Thank you for subscribing to my E-newsletter. I am honored to serve the 23rd Senate District and look forward to working with you toward building a better future for Pennsylvania!
This E-newsletter serves to keep you updated on what is happening throughout Bradford, Lycoming, Sullivan, Tioga and Union counties and what I am doing as your state senator in Harrisburg. I hope that you will find this E-newsletter helpful, and if you have any questions or concerns, please feel free to contact me.
Gene Yaw
State Senator
www.SenatorGeneYaw.com

Rise above the storm, and you will find the sunshine.
Senator Yaw Encourages "Taking Back" Unwanted Prescription Drugs
15th "National Prescription Drug Take-Back Day" to be held on April 28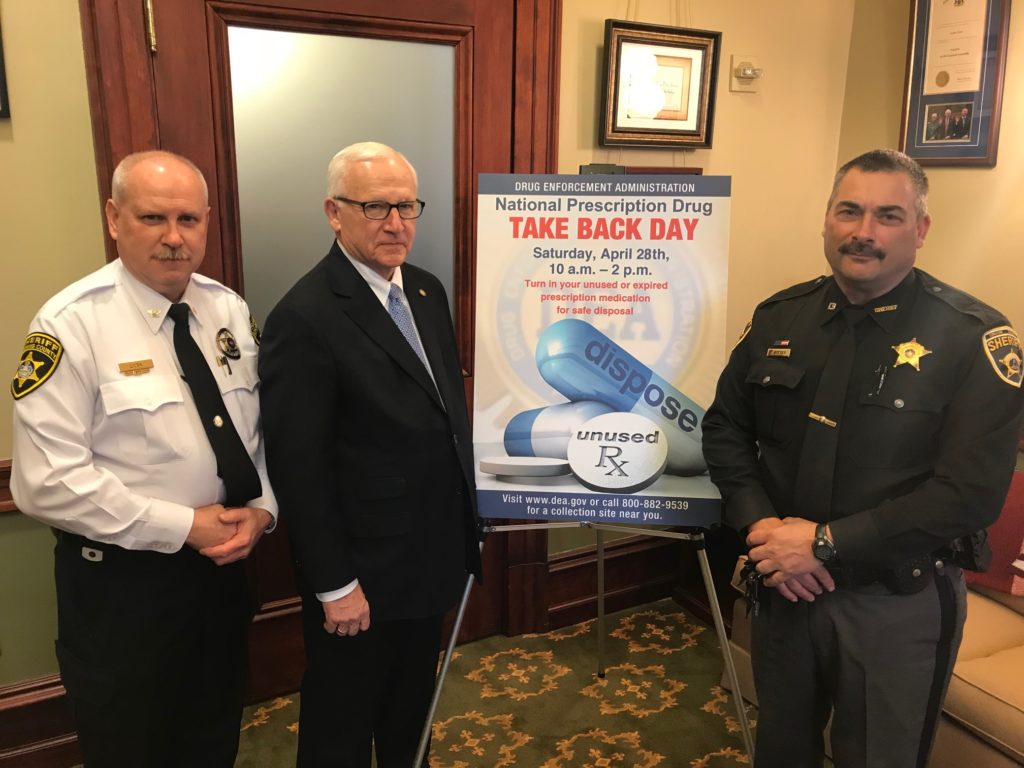 Residents living throughout Bradford, Lycoming, Sullivan, Susquehanna and Union counties are encouraged to participate in the pharmaceutical "spring cleaning" by taking back expired, unused, and unwanted prescription drugs this Saturday, April 28th.
Now in its 9th year, "National Prescription Drug Take-Back Day" events continue to remove expired and unused opioids and other medicines from Pennsylvania homes.
This week, I sponsored a Senate Resolution recognizing April 28, 2018 as "National Prescription Drug Take-Back Day," to bring attention to statewide events taking place throughout the Commonwealth.
For a complete list of local Drug Take-Back Locations in our region, click here.
Pennsylvania Launches Concealed-Carry Website to Clarify Rules for Gun Owners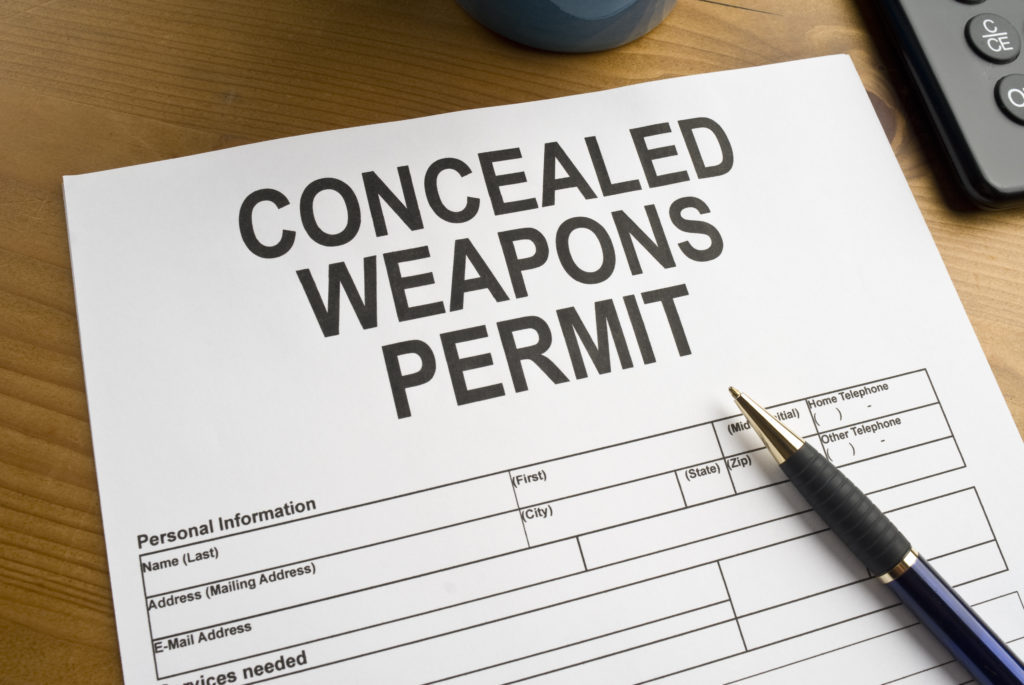 The state Attorney General's office has launched a website where gun owners can check which states recognize Pennsylvania's concealed carry permits, and which outside permits are recognized by the commonwealth.
Last week, Attorney General Josh Shapiro announced his office completed an exhaustive review of concealed carry reciprocity agreements with all 49 other states, as required under Pennsylvania law. The purpose of the review is to ensure consistency in how concealed carry licenses are enforced in Pennsylvania, and to aid law enforcement in doing its job to protect the public.
The Office of Attorney General unveiled the new website with more information and easier to access data about reciprocity laws. The current reciprocity status of each state can be found online at www.attorneygeneral.gov under the "Resources" tab.
Senate Committees Hold Hearing on Flooding & Emergency Response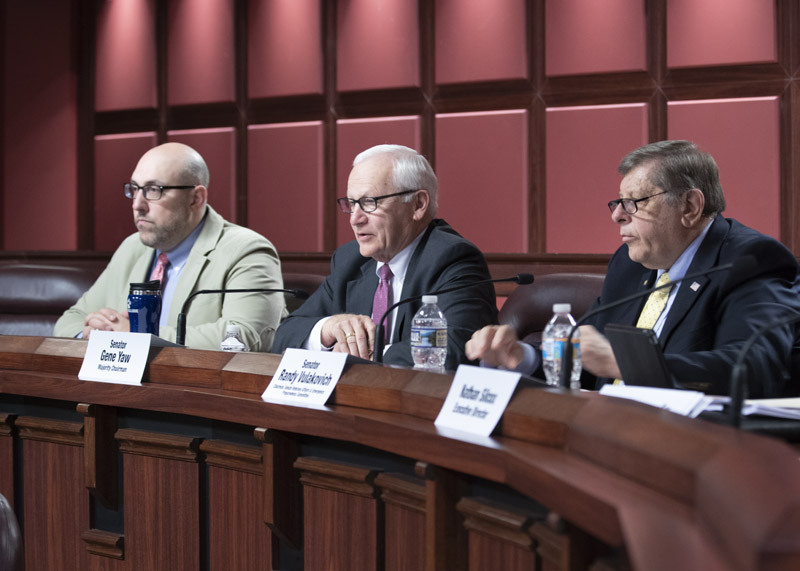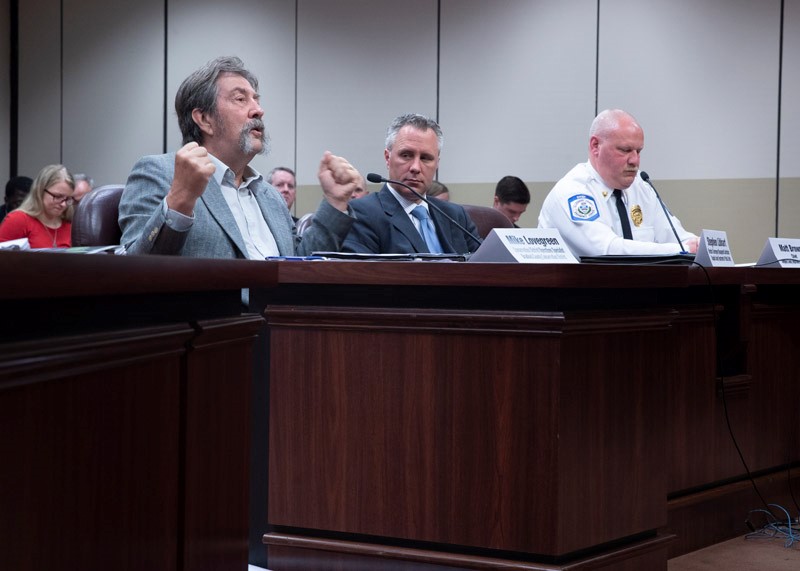 On April 25th, the Pennsylvania Senate Environmental Resources & Energy Committee, which I chair, and the Senate Veterans Affairs & Emergency Preparedness Committee held a joint hearing on "Flooding and Emergency Response."
We heard from county and local officials on flooding incidents across the state, as well as the planning that took place prior to the incidents, the aftermath, and the response efforts.
The PA Department of Environmental Protection (DEP), PA Emergency Management Agency (PEMA), and the PA Fish & Boat Commission (PFBC) also testified on their roles in managing the issues of flooding in Pennsylvania's waterways as well as resources available to local officials.
To watch the hearing, click here.
Local Supervisors Attend Annual PSATS Conference
On April 23rd, I had the opportunity to meet up with a few of our township officials during the annual PSATS' Legislative Reception held at the Commonwealth Keystone Building. We enjoyed an array of food and beverages sponsored by providers in the state's "PA Preferred" program.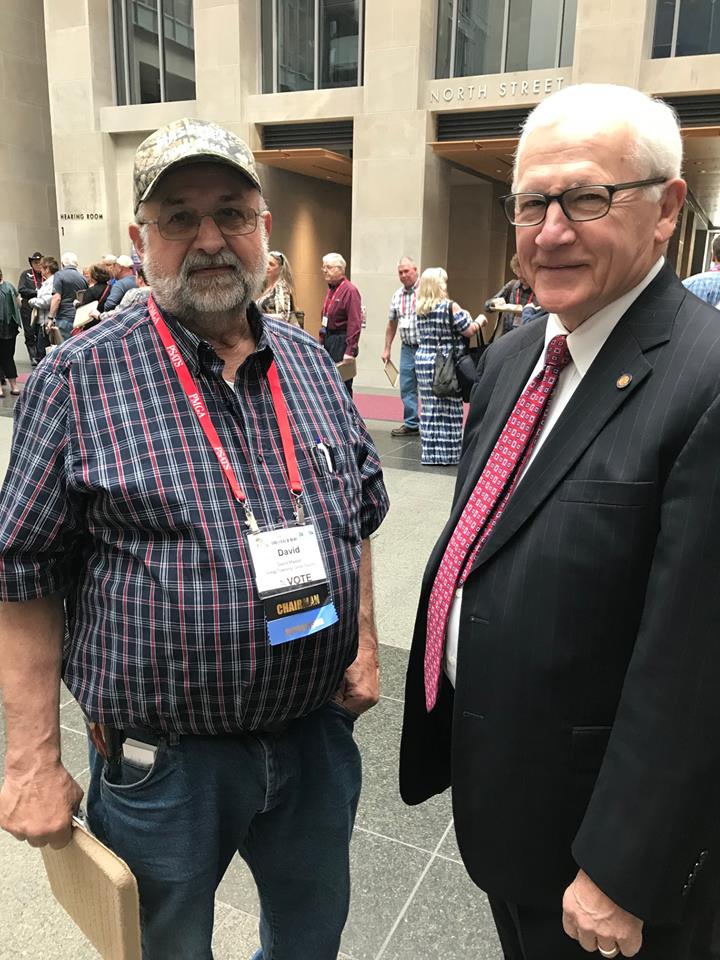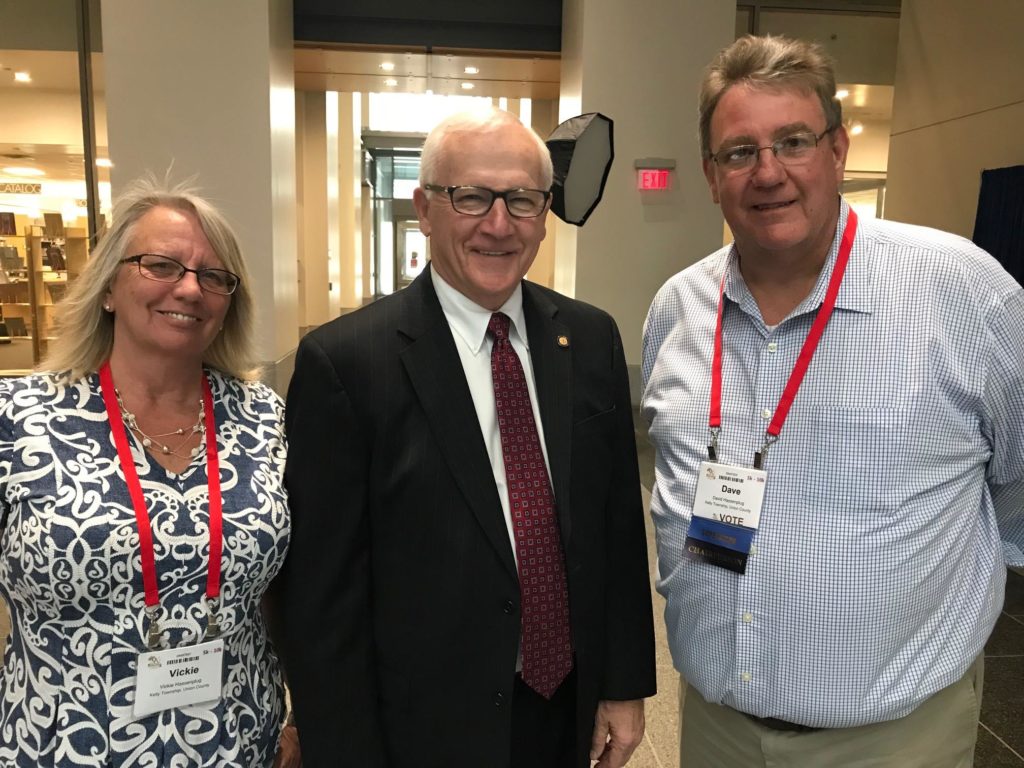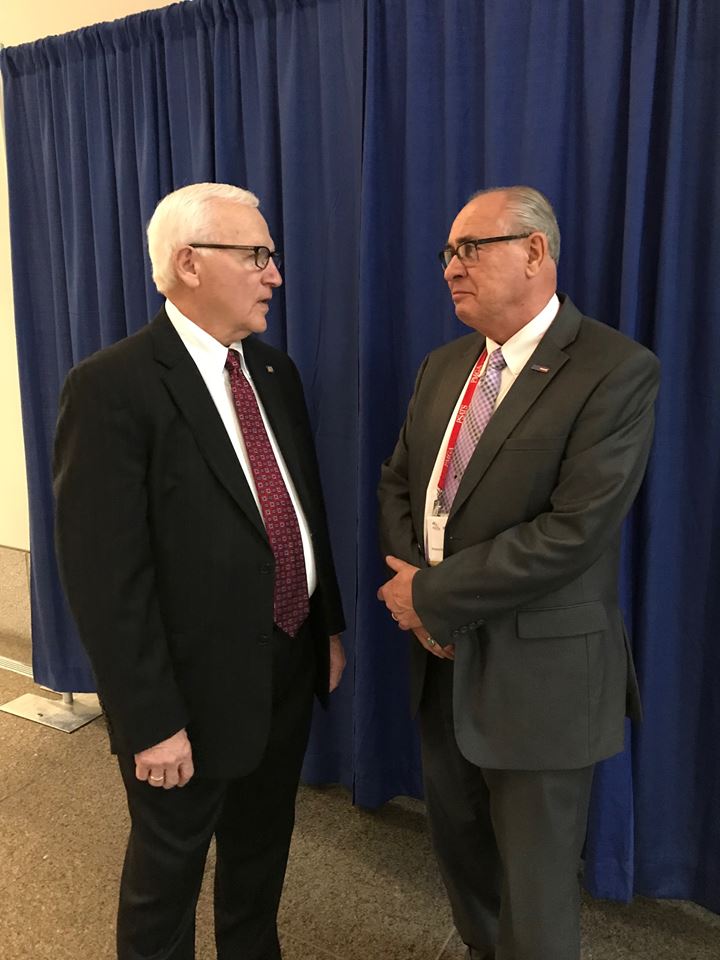 Senate Education Committee Holds Hearings on Collective Bargaining and Teacher Strikes
Senate Education Committee members listened to testimony recently from school board directors, superintendents, teachers, solicitors, and policy analysts on the current collective bargaining process and teacher strikes.
Themes heard during the two hearings included the need for more precise timelines in the collective bargaining process and stronger penalties when one party manipulates the process and fails to participate in good faith. The Committee welcomed recommendations for alternatives to teacher strikes.
Senate Approves Bill to Aid in Preventing Pregnancy-Related Deaths
On April 25th, the Senate unanimously approved legislation that would create a statewide review committee to identify and investigate pregnancy-related deaths among expectant and new mothers.
House Bill 1869 would establish a 14-member Maternal Mortality Review Committee, made up of experts who would obtain a more accurate count of the deaths of women who die within one year of the end of a pregnancy, determine their cause and develop recommendations to prevent such deaths.
Second $26.5 Million Federal Grant to Fight Opioid and Heroin Crisis Awarded to Pennsylvania
On April 25th, Pennsylvania secured another $26.5 million grant through the federal 21st Century Cures Act to address the heroin and opioid epidemic.
The grant represents a second year of funding for Pennsylvania under the act and will continue efforts to increase access to treatment, reduce unmet treatment needs for special populations, strengthen prevention activities around the commonwealth, and address the issue of stigma towards addiction that creates barriers to treatment and living in recovery.
The $26.5 million State Targeted Response to the Opioid Crisis Grant (Opioid STR) will be used to continue year-one progress to ensure access to quality, evidence-based substance use disorder treatment programs and to provide support to new initiatives that focus on workforce development and special populations such as women.
Williamsport Area, Lewisburg Education Officials Visit the State Capitol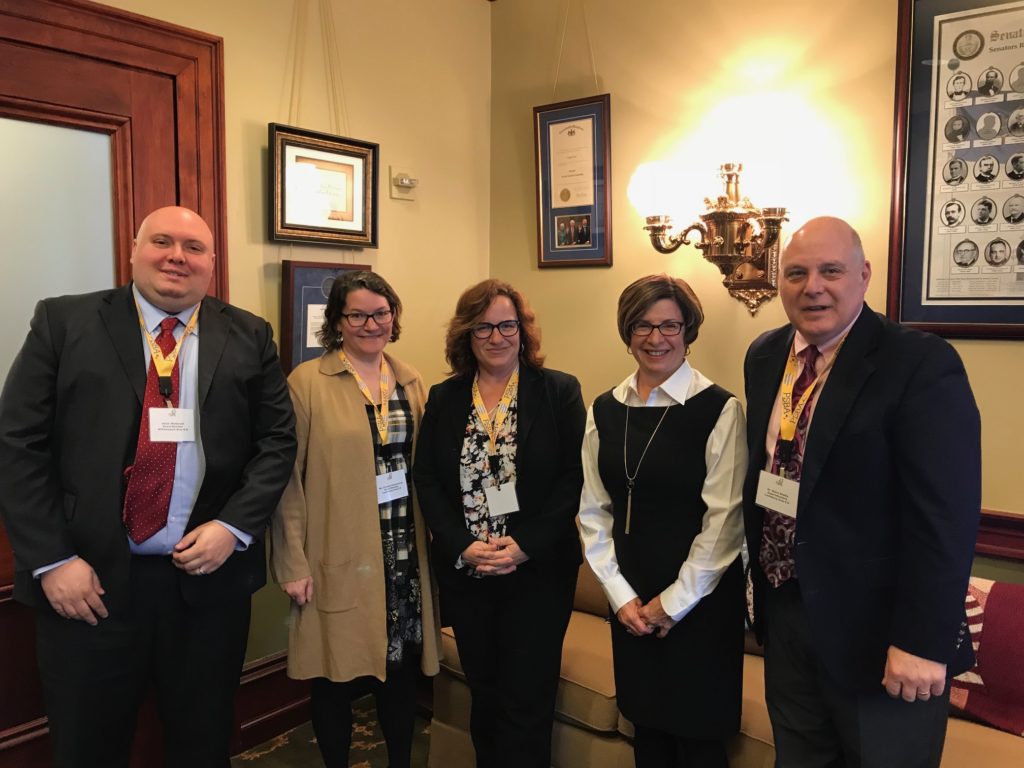 PHEAA Reminds Students of Approaching – 2018-19 PA State Grant Application Deadline
May 1 is the deadline for need-based PA State Grant applications
The Pennsylvania Higher Education Assistance Agency (PHEAA) is reminding students and families that the 2018-19 PA State Grant application filing deadline is May 1. This deadline applies to all renewal applicants and first-time applicants who plan to enroll in colleges, universities, or a college transfer program at 2-year public or private colleges (except community colleges and designated Pennsylvania Open Admission institutions).
To apply for a PA State Grant, applicants must first complete the 2018-19 Free Application for Federal Student Aid (FAFSA®). Applicants can access this form online at PHEAA.org/FAFSA or fafsa.gov. Completing the FAFSA online saves time and reduces application and processing errors.
In addition to completing the FAFSA, first-time applicants must also submit a completed PA State Grant Form (SGF). First-time applicants who submit the FAFSA® online will be automatically redirected to the SGF by following the onscreen prompts on the confirmation page. First-time applicants who have already submitted their FAFSA but have not completed the SGF will receive an email directing them to PHEAA's secure Account Access site for completion. Both applications are free to submit.