Dear Friends,
Hello! Thank you for subscribing to my E-newsletter. I am honored to serve the 23rd Senate District and look forward to working with you toward building a better future for Pennsylvania!
This E-newsletter serves to keep you updated on what is happening throughout Bradford, Lycoming, Sullivan, Tioga and Union counties and what I am doing as your state senator in Harrisburg. I hope that you will find this E-newsletter helpful, and if you have any questions or concerns, please feel free to contact me.
Gene Yaw
State Senator
www.SenatorGeneYaw.com

April 26, 2019
"Nobody who ever gave his best regretted it."
-George Halas
Saturday is National Drug Take-Back Day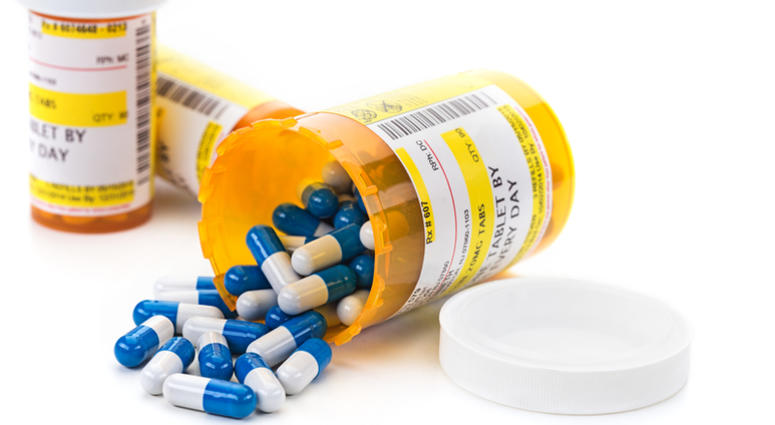 The Semi-Annual "National Drug Take-Back Day," sponsored by the Drug Enforcement Administration (DEA), will be held this Saturday, April 27, 2019, from 10AM-2PM. As with previous Take-Back events, sites will be set up throughout communities allowing residents to return their unwanted, unneeded or expired prescription drugs for safe disposal.
Residents living throughout Bradford, Lycoming, Sullivan, Susquehanna and Union counties are encouraged to participate in the pharmaceutical "spring cleaning" by taking back expired, unused, and unwanted prescription drugs. Safe disposal drop-off locations are located in every county and can be found by going to my website, click here.
Recognizing a New, Visible Symbol of Clean Water in Pennsylvania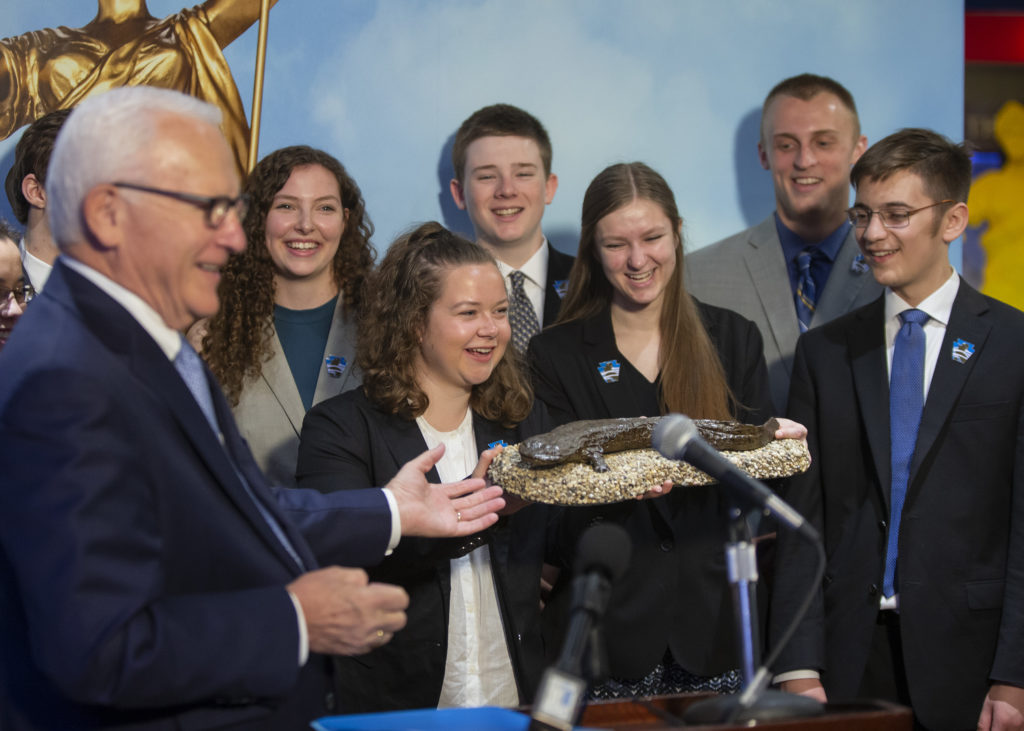 During a ceremonial bill signing Tuesday at the State Capitol Building, the Governor signedSenate Bill 9, now Act 3 of 2019, a bipartisan bill designating the "Eastern Hellbender" as the first official "State Amphibian" of Pennsylvania. I was honored to introduce the bill at the request of members of the Chesapeake Bay Foundation's (CBF) Pennsylvania Student Leadership Council.
This bill is more than just about naming a new symbol for our state. It's about fostering youth involvement in the legislative process, and championing an issue through that process. It's about advocating for clean water in Pennsylvania and promoting conservation programs that improve water quality for all of our species. To read more, click here.
State Legislators, Leaders Call on Overhaul of State's Regulatory System Citing Bureaucratic Red Tape
Bicameral efforts are underway to reduce and reform the state's regulatory process.
Lawmakers outlined six major reform measures this week, including efforts that would require greater oversight of regulations that cost state taxpayers in excess of $1 million, provide for the removal of two regulations for each new regulation added, as well as improve permitting transparency in Pennsylvania. To read more, click here.
Are You Interested in Funding for Arts Programming?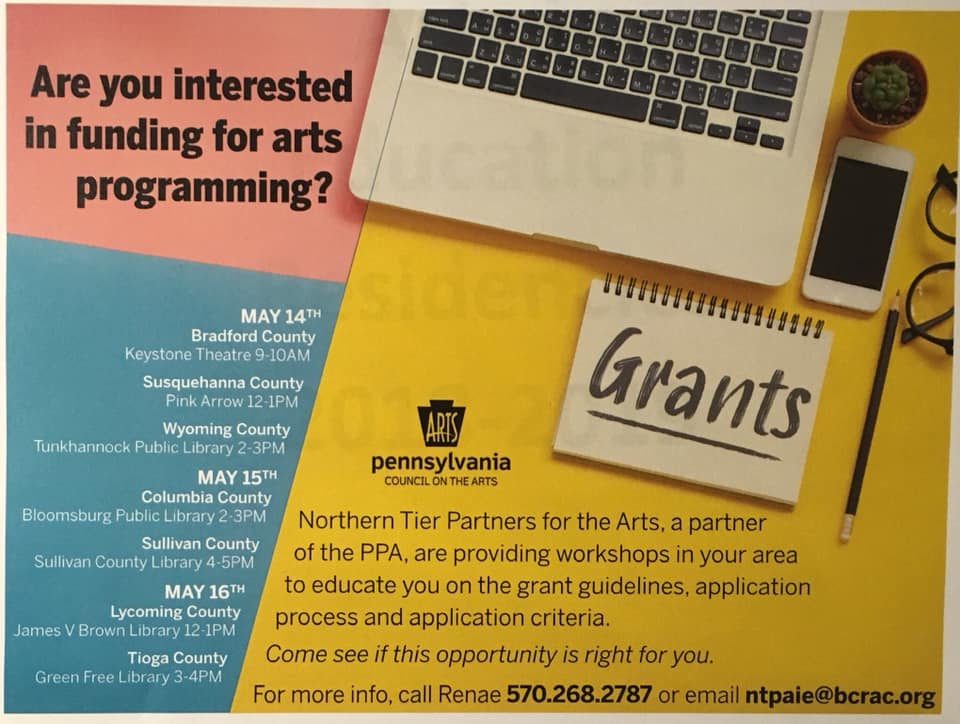 The Northern Tier Partners for the Arts is a partnership with the Pennsylvania Council on the Arts. They are hosting PPA Project Grant workshops for organizations and individuals seeking to do arts programming in area communities.
What We're Watching….
It will be a busy week in the State Capitol as the state Senate returns to Session on Monday, April 29th. For a complete look at Committee meetings/hearings, click here.
Re-confirmation hearings are slated to be held next week in the State Capitol for a number of state cabinet officials including Department of Conservation and Natural Resources' (DCNR) Cindy Adams Dunn, Department of Environmental Protections' (DEP) Patrick McDonnell, Jennifer Smith of Drug & Alcohol Programs (DDAP) and Dr. Rachel Levine as Physician General and Secretary of Health, as well as for W. Gerald Oleksiak for Secretary of Labor and Industry.
A joint hearing of the Senate Environmental Resources and Energy Committee and the Senate Consumer Protection and Professional Licensure Committee will be held on Wednesday, May 1st at 1PM to discuss expansion of the Alternative Energy Portfolio Standards (AEPS) Act. This discussion will also certainly highlight pending legislation currently before the General Assembly.
In recent news reports…..Increased natural gas consumption has generated a truly incredible story for the environment as U.S. greenhouse gas emissions have fallen to their lowest levels since 1992. But the air quality improvements go even further, as a new Energy In Depth analysis shows: The U.S. oil and gas industry is also making incredible progress in reducing methane emissions as production surges in America's top shale basins. According to the reports…methane emissions from onshore U.S. oil and natural gas production fell 24 percent, while oil and natural gas production rose 65 percent and 19 percent, respectively, from 2011 to 2017, according to data from the U.S. Environmental Protection Agency and the Energy Information Administration.
Lycoming County CJAB Receives Criminal Justice System Best Practices Award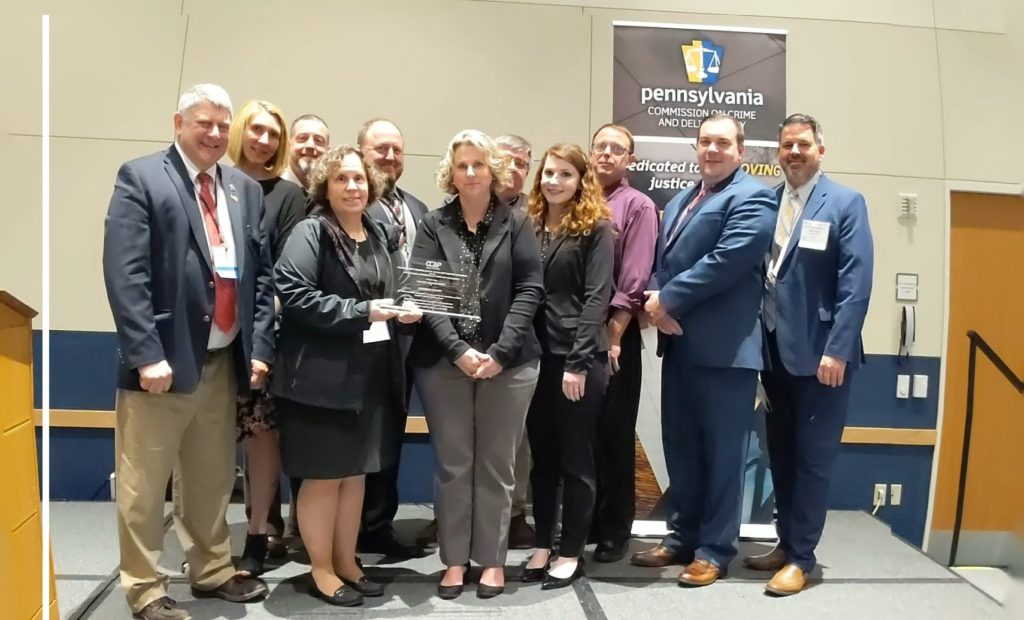 The County Commissioners Association of Pennsylvania (CCAP) and Pennsylvania Commission on Crime and Delinquency (PCCD) recently bestowed a 2019 Criminal Justice System for the 21st Century Best Practices Awards to Lycoming County.
Under the 2019 Criminal Justice System for the 21st Century Best Practices Awards program, the Criminal Justice Advisory Board (CJAB) Best Practices Award was presented to the Lycoming County Criminal Justice Advisory Board during PCCD's annual CJAB Conference on April 9, 2019, at the Penn Stater Hotel and Conference Center in State College.
Over the past few years the Lycoming County CJAB has accomplished many goals including: providing mental health first aid training to court staff, law enforcement professionals, and prison staff; implementing a Crisis Intervention Team (CIT); hiring a CIT Coordinator that serves both Lycoming and Clinton counties; establishing the Lycoming County Reentry Services Center; creating the Youth Enrichment for Success (YES) program with STEP, Inc.; working with Williamsport Area School District to employ Aggression Replacement Training; creating the Lycoming County Reentry Coalition in cooperation with a five-year strategic plan; supporting the creation of a jail-to-treatment program; working with the PA Opioid Overdose Reduction Technical Assistance Center and forming the Lycoming County Substance Abuse Coalition; supporting the application of the Supportive Housing and Master Leasing programs; helping to provide naloxone kits to local law enforcement; assisting with the Canine in the Courts program; working collaboratively to reduce the number of people with mental illness in the Lycoming County Prison; as well as many others.
Great work!
In Other News…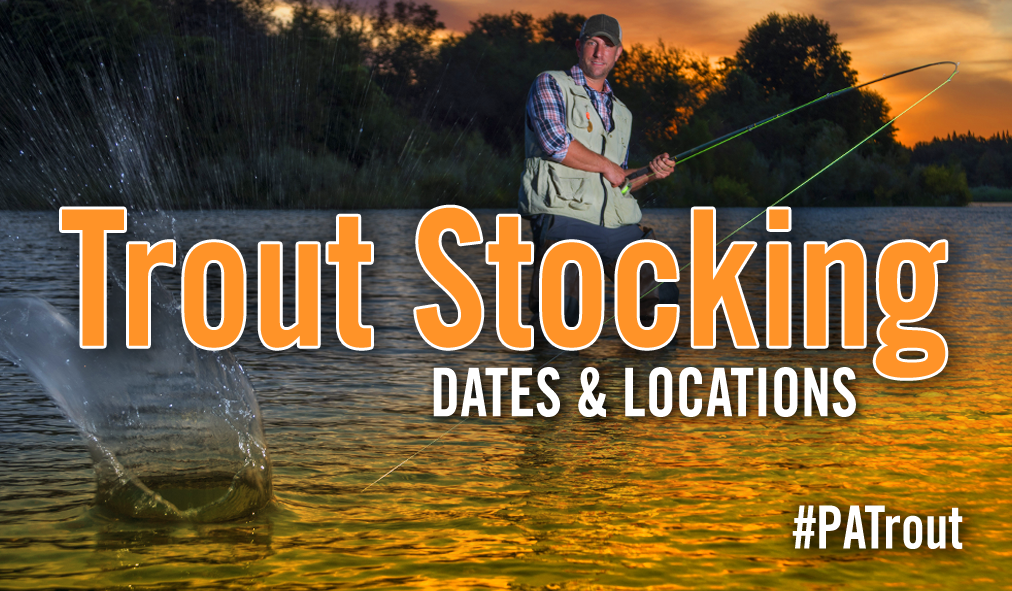 Another round of trout stockings will be taking place over the next few weeks. The PA Fish & Boat Commission stocks about 3.2 million adult trout in 707 streams and 127 lakes each year. The average size of the trout produced for stocking is 11 inches. You can search local stocking dates and locations, click here:
Wednesday, May 1st is the submission deadline for the 2019-20 PA State Grant college aid applications. The deadline applies to renewing and first-time applicants. Students must first complete the 2019-20 Free Application for Federal Student Aid (FAFSA). Applications, tips & more:
https://www.pheaa.org/college-planning/fafsa/index.shtml
May is National Stroke Awareness Month. Stroke is the 5th leading cause of death & leading cause of disability in the U.S. By learning and sharing the F.A.S.T. warning signs, you can prevent a death from stroke. There are also simple steps to take to avoid a second stroke. Click here for more information.
PennDOT winter services is the subject of an online survey that is taking feedback through May 7th. The 10-question survey asks how often you travel during poor weather, how you rate service, how you rank snow-removal priorities, 511PA and more. To take the survey, click here.