Dear Friends,
Hello! Thank you for subscribing to my E-newsletter. I am honored to serve the 23rd Senate District and look forward to working with you toward building a better future for Pennsylvania!
This E-newsletter serves to keep you updated on what is happening throughout Bradford, Lycoming, Sullivan, Tioga and Union counties and what I am doing as your state senator in Harrisburg. I hope that you will find this E-newsletter helpful, and if you have any questions or concerns, please feel free to contact me.
Gene Yaw
State Senator
www.SenatorGeneYaw.com

May 8, 2018
"If your actions inspire others to dream more, learn more, do more and become more, you are a leader."
Governor Ridge to Deliver Keynote Address for "The Wall That Heals" Opening Ceremony Wednesday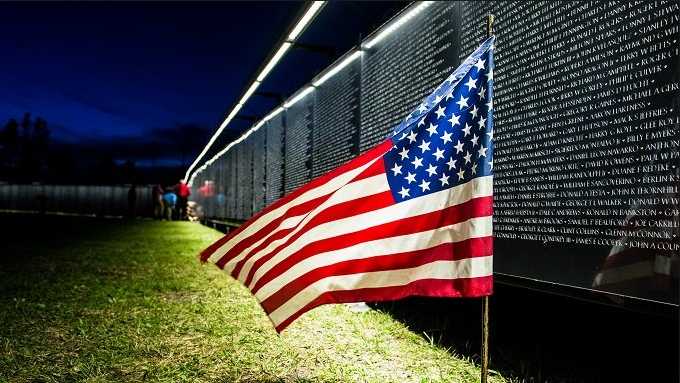 On Wednesday, May 9th, beginning at 7PM, Gov. Tom Ridge will serve as the keynote speaker for The Wall That Heals Opening Ceremony at the Pennsylvania State Capitol. I will join many of our area veterans and their families for the event, which is open to the public.
The Wall That Heals is a Vietnam Veterans Memorial Replica and Mobile Education Center that travels the country. Inscribed are the names of the more than 58,000 service members who died in the Vietnam War. It has visited nearly 600 cities across America, and from May 9-13, it will be at the Pennsylvania State Capitol in Harrisburg.
Dancing the Night Away With Hope Enterprises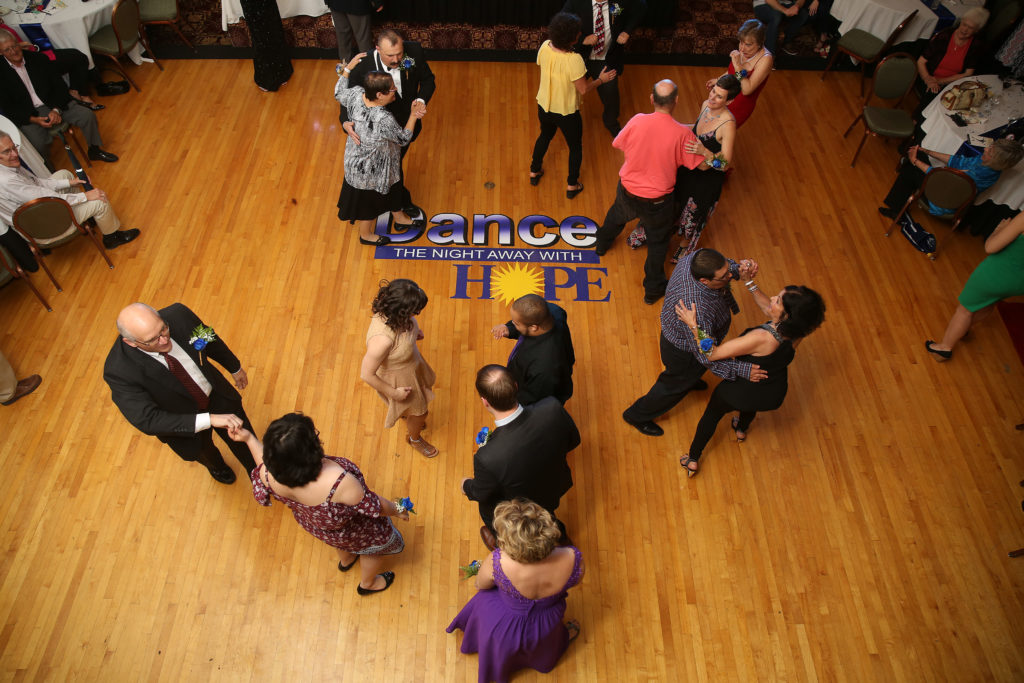 For the second year in a row, I was honored to serve as a guest judge for the annual "Dance the Night Away with Hope" event held at the Genetti Hotel in Williamsport.
Modeled after ABC's "Dancing with the Stars," the organization's second-annual dance event pairs community leaders from Lycoming County with Hope individuals in a fun and friendly dance competition.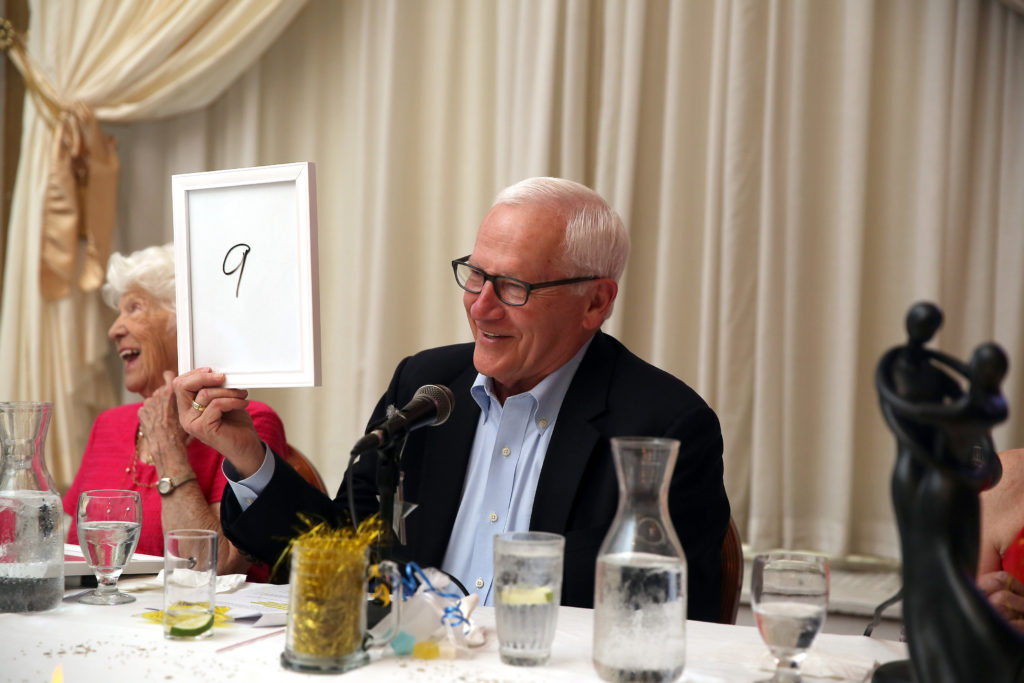 Funds raised through this event will help continue providing essential services to those in our region with developmental disabilities – services such as those that offer early intervention and therapy for children, independent living and social skills for teens, and life skills and employment readiness for adults.
Hope Enterprises is a non-profit provider of services for individuals with developmental disabilities in Lycoming, Clinton, Northumberland, Columbia, Montour, Snyder, and Union counties.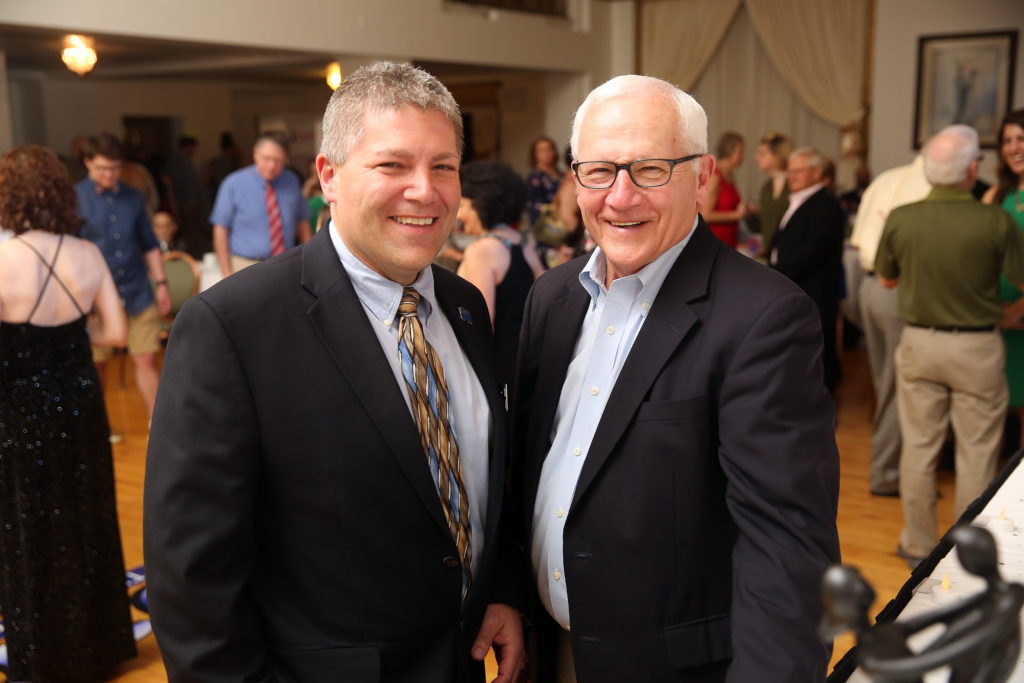 Senator Yaw with Robert Labatch, President of Hope Enterprises
Senate Bill Establishing School Safety Standards to be Introduced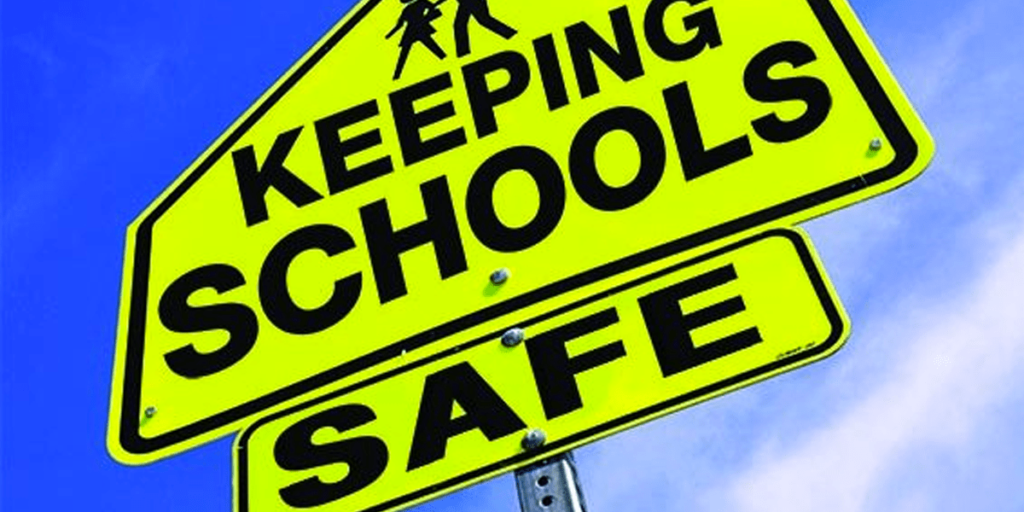 As part of a major push in the Senate to protect schools and students from violence, legislation will be introduced that would establish uniform school safety standards throughout Pennsylvania.
The bill would require the Pennsylvania Commission on Crime and Delinquency to develop Comprehensive School Safety Assessment (CSSA) guidelines.
Guidelines would be developed in conjunction with the Department of Education, the Pennsylvania State Police, the Pennsylvania Emergency Management Agency and experts in school safety.
Under the legislation, school districts would be required to undertake a CSSA in each of its school buildings. Based on the results and recommendations from the CSSA, school districts will qualify for dedicated grants to assist in the implementation of the recommendation of the CSSA.
2018-2019 Safe Schools Targeted Grant Opportunity Will Open May 14
The 2018-19 Safe Schools Targeted Grant Application period will be opened on Monday, May 14th by the Pennsylvania Department of Education Office of Safe Schools. These grants provide for school resource and police officers, safety equipment, and prevention programs/training.
Eligible applicants include school districts, charter schools, cyber charter schools, and career and technology centers, as well as police agencies and municipalities; non-public schools may request funding for school resource officers only. Applications will be accepted from May 14th through July 31st.
For more information, click here.
Bill Expanding "Standing" for Child Custody Now Law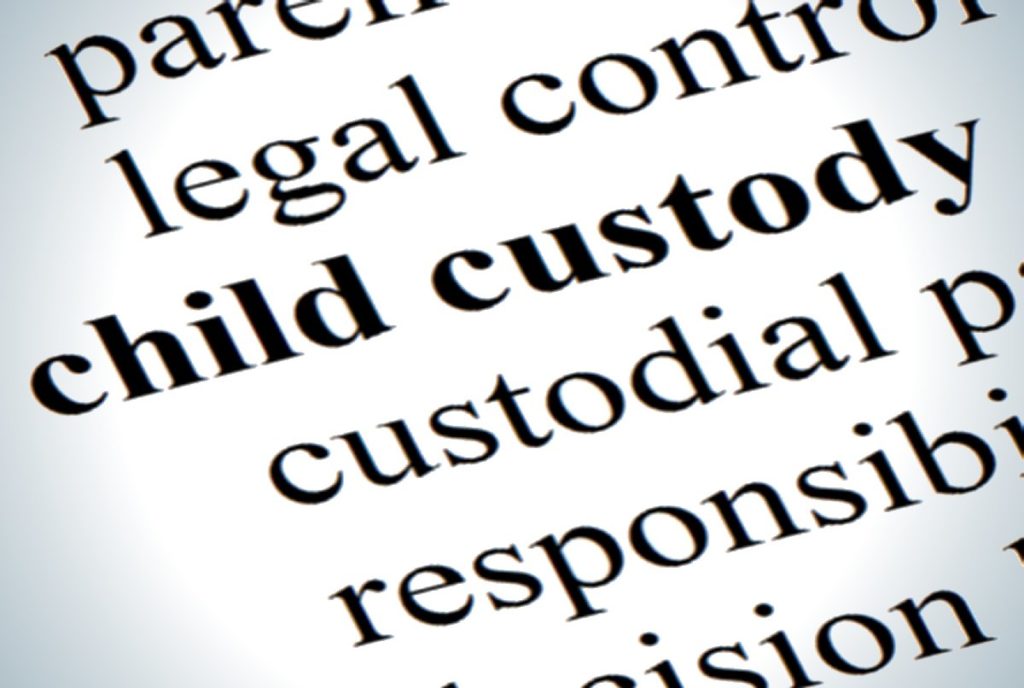 A bill expanding the legal standing for third-party individuals seeking to gain custody in cases where no biological or adoptive parent has care and control of the child was recently signed into law.
This law gives legal standing to people who are sincerely concerned for these children, but simply do not meet the conditions set by Pennsylvania's custody law. Under the newly signed Act 21 of 2018, third parties can file for legal custody in cases where the parents are deceased or absent, provided they can show that they have a sustained, substantial and sincere interest in the welfare of the child.
Act 21 also includes a provision under which grandparents and great grandparents may file an action for partial physical custody or supervised physical custody in cases where the parents of the child have commenced a proceeding for custody and do not agree whether grandparents should have custody.
USDA Prioritizes Investments to Address Opioid Crisis in Rural America
USDA is reserving $5 million in the Community Facilities Grant Program and is giving priority to Distance Learning and Telemedicine Grant (DLT) Program applications proposing innovative projects to address the opioid epidemic in rural communities.
In the Community Facilities grant program, rural communities, non-profit organizations and federally recognized tribes can apply through the usual Community Facilities grant application process for grants up to $150,000 for innovative projects such as mobile treatment clinics. Community Facilities grants may fund up to 75 percent of an eligible project.
Distance Learning and Telemedicine grant program applicants will receive priority for telemedicine projects with the primary purpose of providing opioid prevention, treatment or recovery services. Eligible proposals can receive 10 priority points on their applications.
For more information, click here.
Touring E-Tech in Troy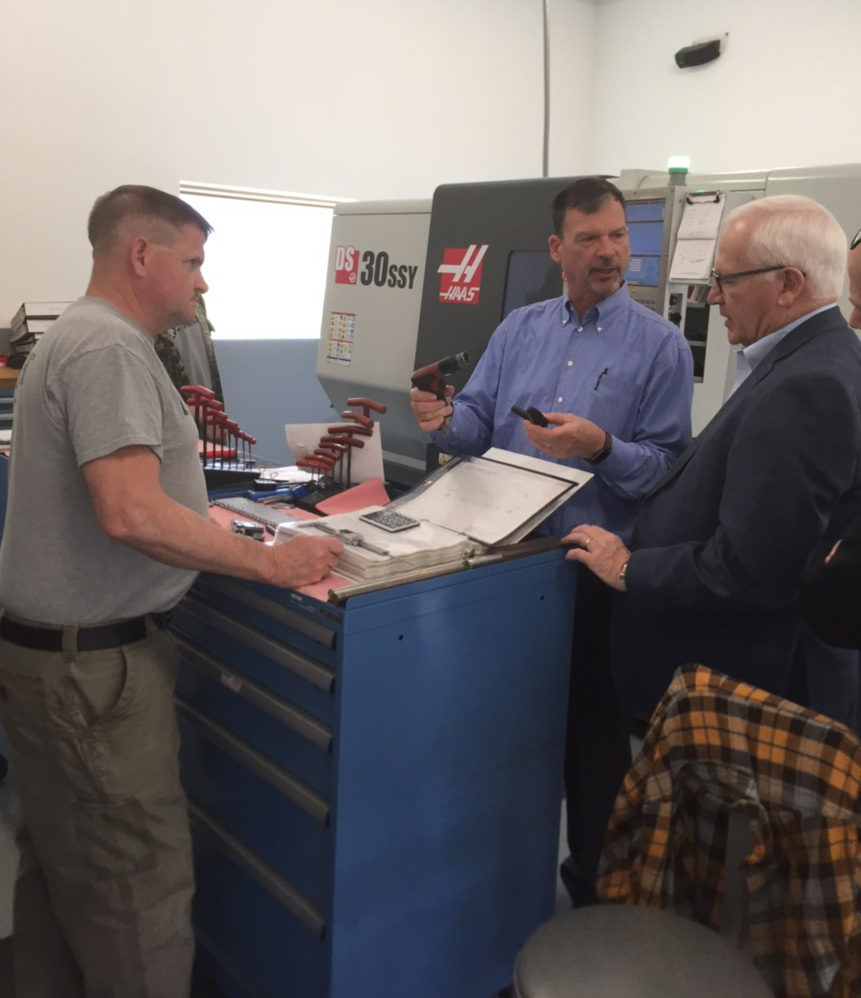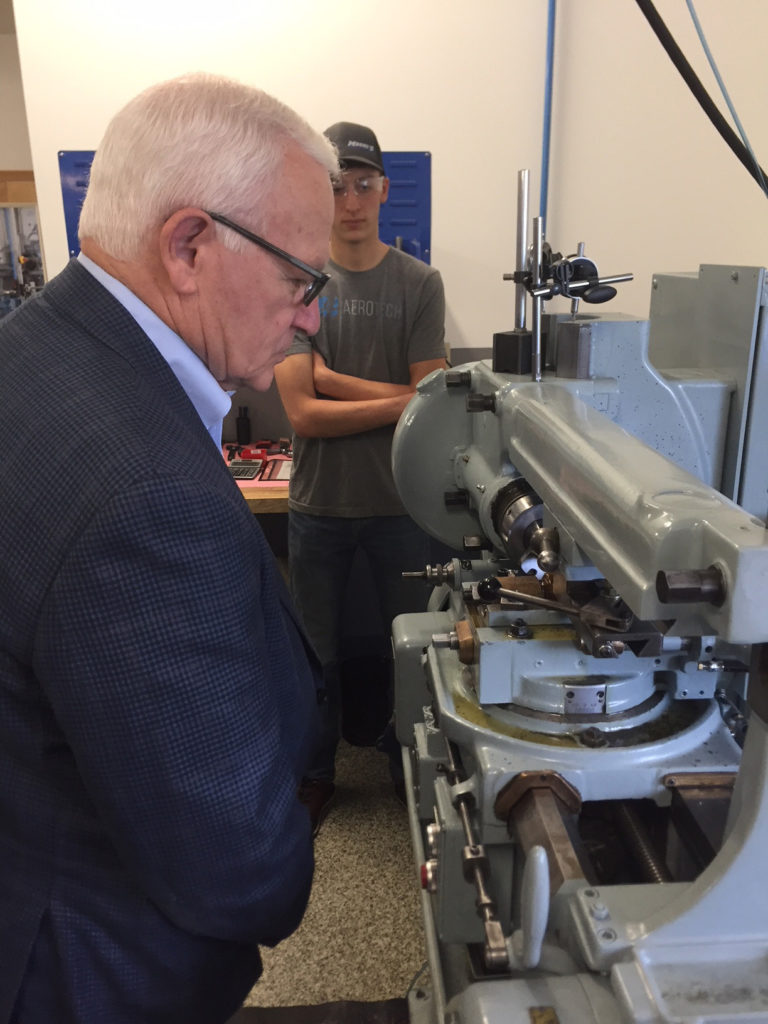 Located in Troy, E-Tech Industrial Corporation designs, develops, engineers, and manufactures precision tools and parts used in the aerospace and automotive industries. On May 8th, I had the opportunity to visit the local business and meet with many of their employees.
Originally founded in 1999 as Lubbering Corporation, E-Tech ended its relationship with Lubbering in June 2017 and relaunched and rebranded as a fully independent, American company.
In Your Neighborhood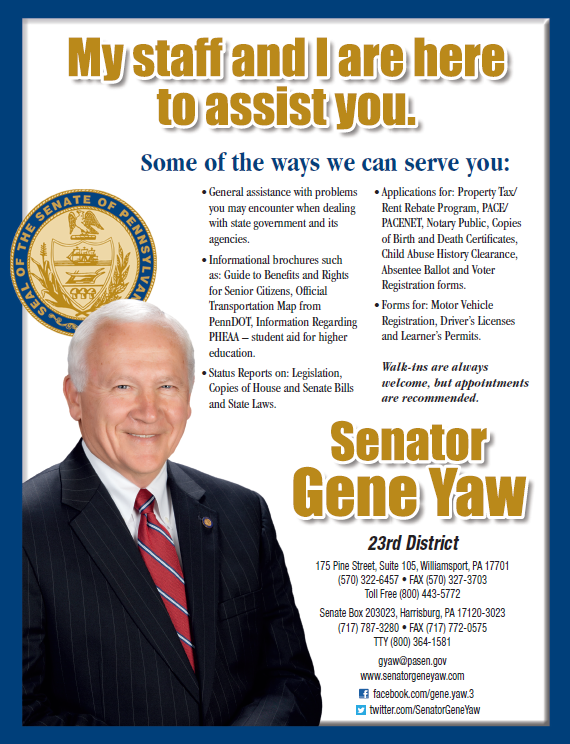 Members of my staff will be available to meet with area residents on Thursday, May 10, at two locations in the 23rd District.
10:30AM-11:30AM Lewisburg Borough Hall, 55 North 5th Street, Lewisburg, Pennsylvania.
3PM-5PM Wyalusing Public Library, 115 Church Street, Wyalusing, Pennsylvania.
Satellite Office hours provide area residents with the opportunity to meet one-on-one with the senator's staff to address state-related problems they may be encountering. A staff member will be able to offer assistance with driver license and vehicle registration applications, and help in filling out applications for various state programs, such as the senior citizen Property Tax/Rent Rebate and PACE prescription drug assistance programs.
State services are always available at Senator Yaw's Williamsport District Office, located at 175 Pine Street, Suite 105, from 9AM-5PM, or by calling (800) 443-5772.
Sen. Yaw Applauds Transportation Alternatives Set-Aside Funding for Lycoming, Union Counties
On May 8th, an announcement was made to award $2,682,000 for three projects that will improve transportation alternatives and enhance mobility and public accessibility in the 23rd District.
Loyalsock Township, Lewisburg Borough and River Valley Transit, the bus system providing service to the Greater Williamsport Area and Lycoming County, each will receive funding through the Surface Transportation Block Grant program Set-Aside or Transportation Alternatives Set-Aside.
The TA Set-Aside provides funding for projects and activities defined as transportation alternatives, including on- and off-road pedestrian and bicycle facilities, infrastructure projects for improving non-driver access to public transportation and enhanced mobility, community improvement activities, and environmental mitigation, trails that serve a transportation purpose, and safe routes to school projects.
To read more, click here.
Chesapeake Bay Commission Members Meet in Washington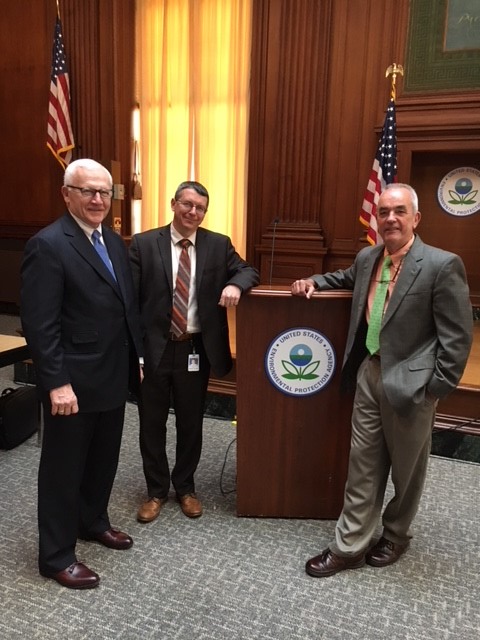 Senator Yaw, DEP Secretary Patrick McDonnell and Rep. Everett
On May 3rd and 4th, I traveled to Washington D.C. as part of the quarterly meeting of the Chesapeake Bay Commission, of which I serve as a member. A wide variety of environmental issues were discussed at the headquarters of the U.S. Environmental Protection Agency (EPA).
During our visit, Rep. Garth Everett, DEP Secretary Patrick McDonnell and I had an opportunity to tour the EPA and meet with agency officials.
Montgomery Elementary School Students Participate in PAECT Showcase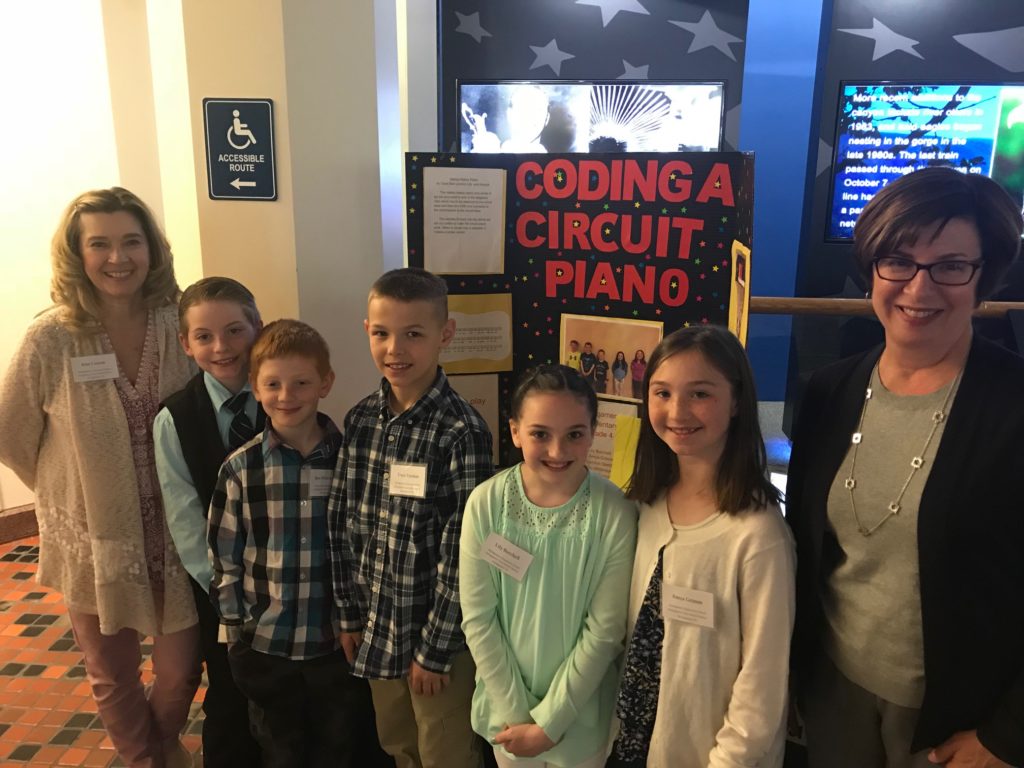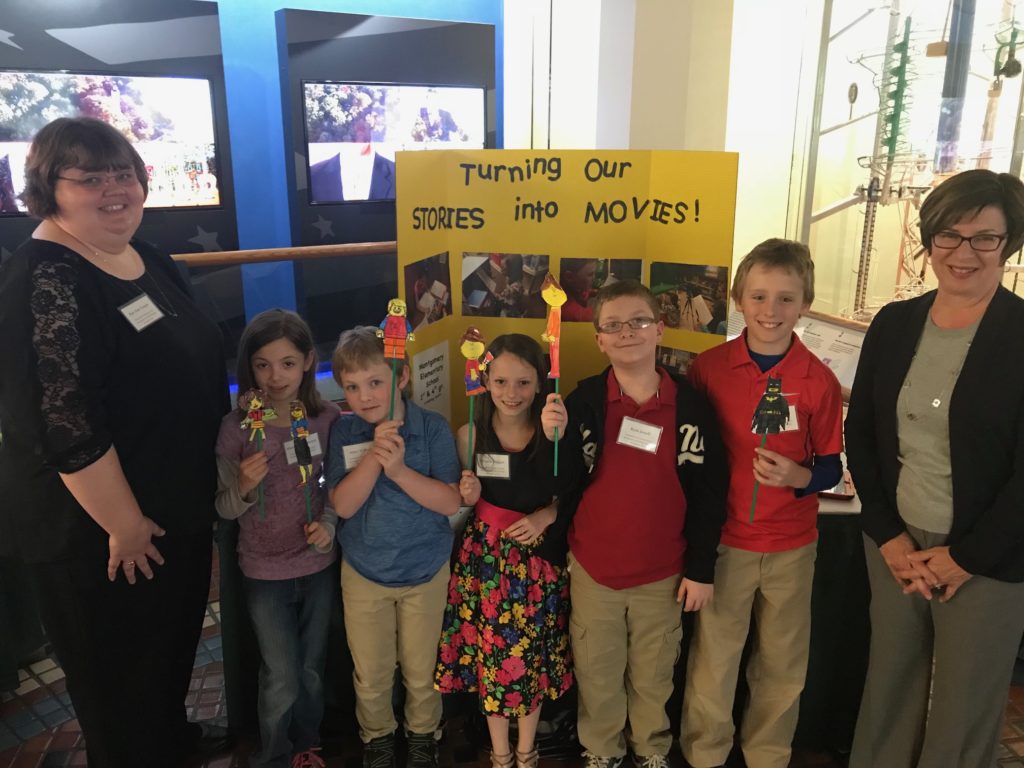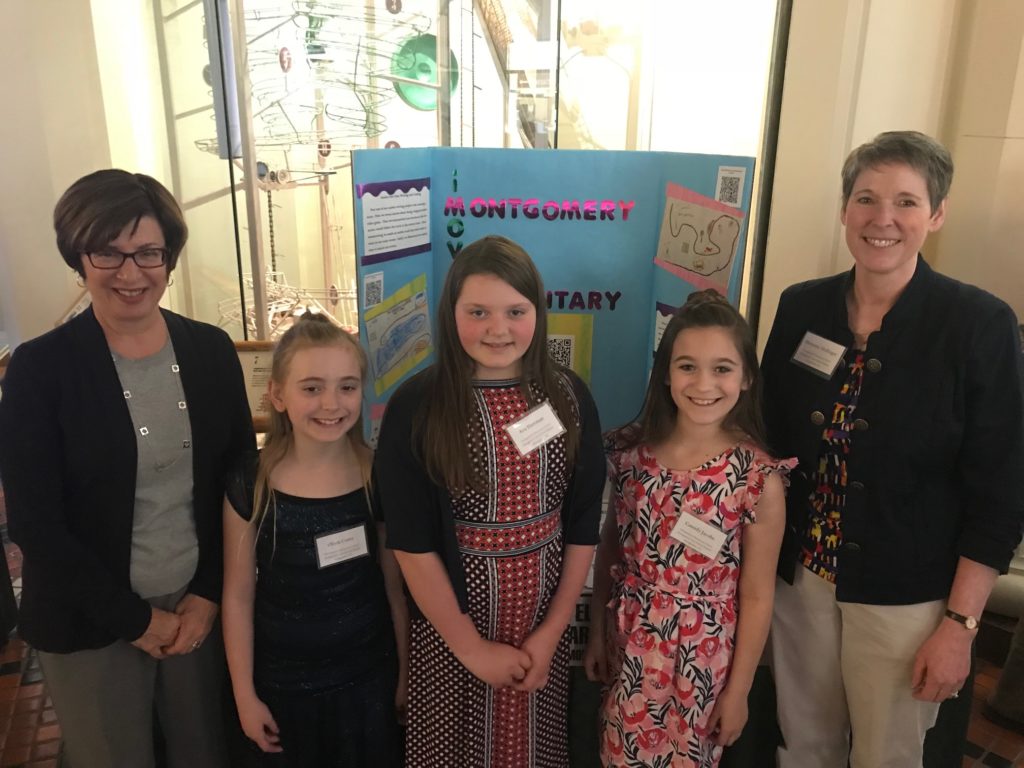 My Chief of Staff, Rita Zielonis, visited with students and teachers from Montgomery Elementary School in Lycoming County during the 27th Annual Pennsylvania Association for Educational Communications and Technology (PAECT) Showcase. The showcase, located in the East Rotunda of the Capitol Building in Harrisburg, is held annually to present legislators and the public with the opportunity to learn how teachers are integrating technology into K-12 classrooms across the Commonwealth.
Local Farmers Celebrate "Certified Angus Beef's" 40th Anniversary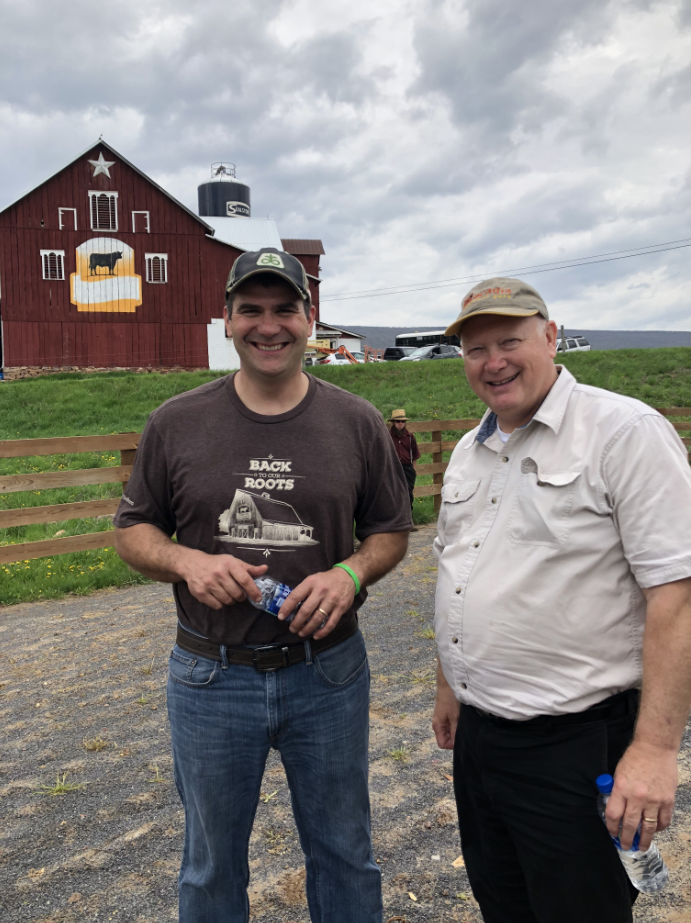 On May 4th, Arnie Kriner of my Williamsport Office joined Chris and Jill Ulrich of Allenwood, as well as many family and friends, to celebrate the painting of their barn during the 12th stop of The Certified Angus Beef brand's cross-country journey.
This year, the Certified Angus Beef brand is celebrating 40 years of bringing the best Angus beef to consumers. The brand's familiar logo will be painted on 40 barns across America, an old-school marketing approach that's a tip of the hat to the farmers and ranchers who created the brand in 1978 and lead it today. The Ulrich's Barn was chosen out of numerous applicants.