Dear Friends,
Hello! Thank you for subscribing to my E-newsletter. I am honored to serve the 23rd Senate District and look forward to working with you toward building a better future for Pennsylvania!
This E-newsletter serves to keep you updated on what is happening throughout Bradford, Lycoming, Sullivan, Tioga and Union counties and what I am doing as your state senator in Harrisburg. I hope that you will find this E-newsletter helpful, and if you have any questions or concerns, please feel free to contact me.
Gene Yaw
State Senator
www.SenatorGeneYaw.com

On the Horizon…
Senate Majority Policy Committee to Hold Hearing on Rural Workforce Challenges Wednesday, May 17 at 1:00 p.m. at Pennsylvania College of Technology in Williamsport. Watch LIVE.
Center for Rural Pennsylvania Board of Directors to Hold Public Hearing on Rural Workforce Availability and Population Change Thursday, May 25 at 9 a.m. at Pennsylvania College of Technology in Williamsport. Watch at SenatorGeneYaw.com
PUC has Announced a Series of Public Input Hearings in Case Involving Service and Outage Complaints Against Frontier Communications. More Information and Registration HERE.
Union County Library to hold FREE Workshop for People Joining Medicare on May 18th at 10 a.m. To register, please call 570-524-2100 or 570-374-5558
Out and About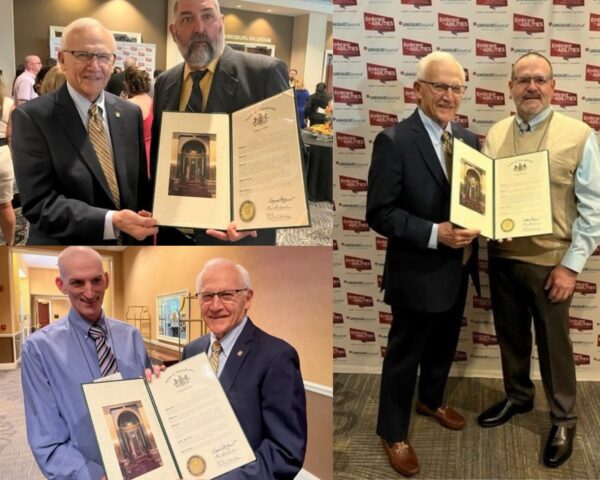 I had a great evening at the 2023 UniqueSource Products & Services Achievement Awards Reception!
UniqueSource partners with member agencies to identify, market, and deliver products and services that create employment opportunities for professionals with disabilities.
From the 23rd District, three constituents who partner with Hope Enterprises, North Central Sight Services, Inc., and Partners In Progress received Achievement Awards at The Embrace the Abilities Awards Ceremony in Harrisburg.
Congratulations to John Hess, Shane Ryder and Carl Ayers!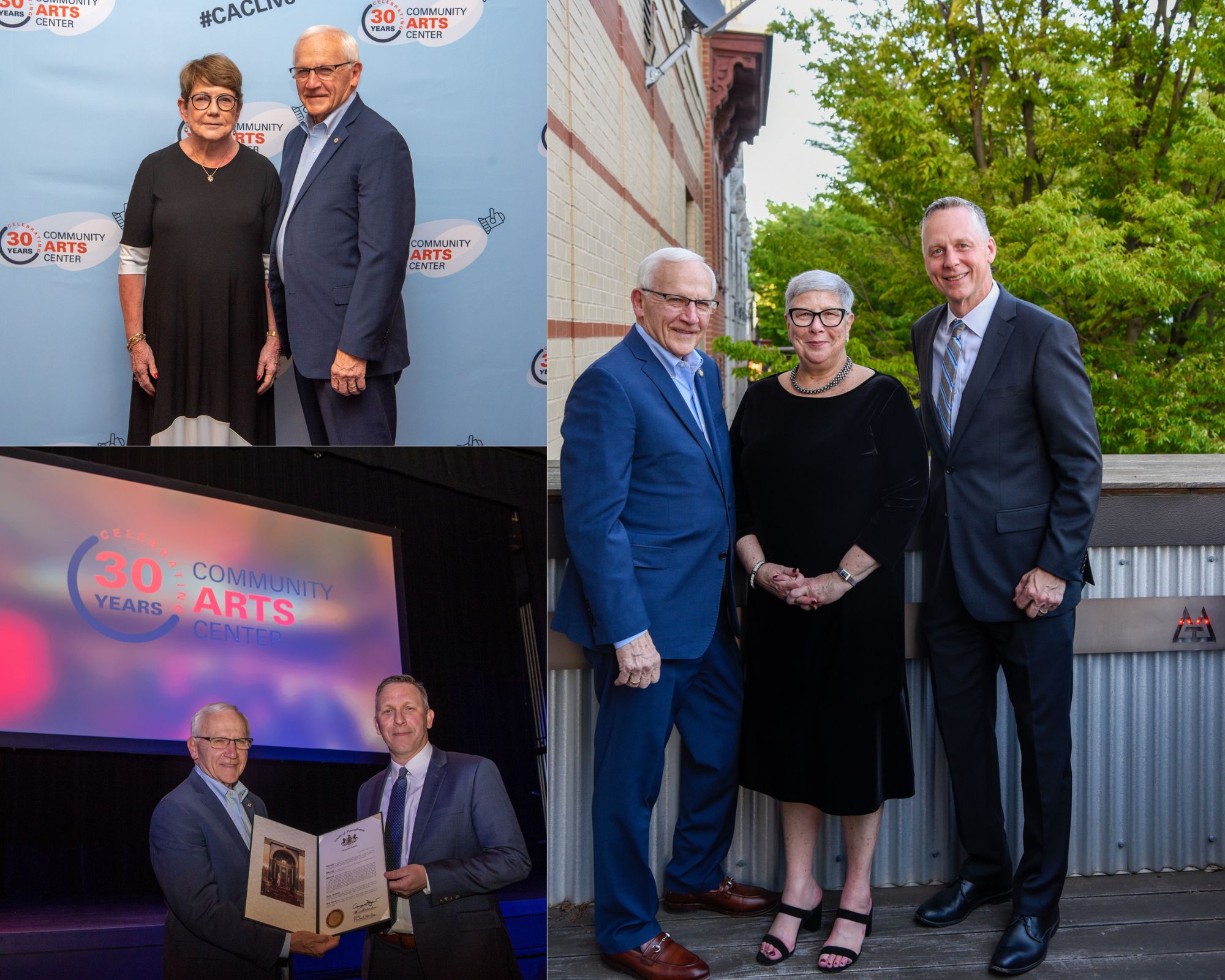 Photos courtesy of Cindy Davis Meixel, Writer/Photo Editor, Pennsylvania College of Technology
The Community Arts Center in Williamsport hosted its 30th Anniversary Celebration Saturday evening, May 6, kicking off a yearlong observance of the notable milestone.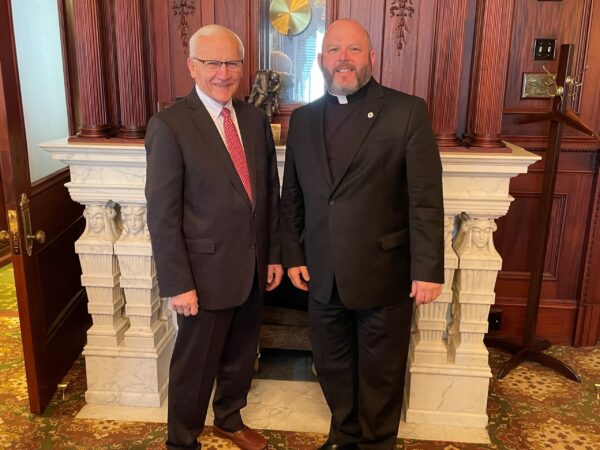 It was great to have Father Paul Taylor, President of St. Vincent College, in my office in Harrisburg last week! Father Paul was at the Capitol to discuss enrollment, funding, and current projects at the college. Thank you for stopping by!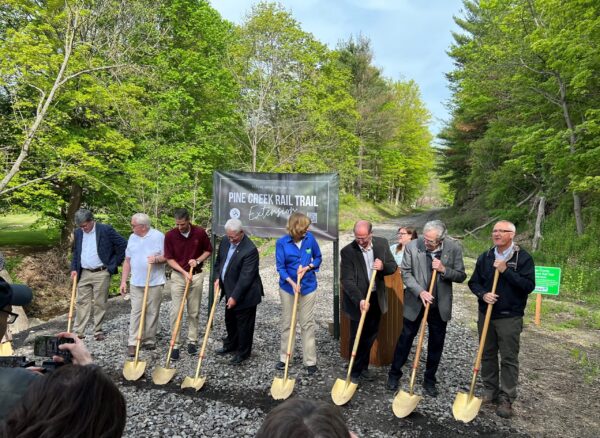 Congratulations to Pine Creek Rail Trail on the groundbreaking of the southern end of their new trail extension!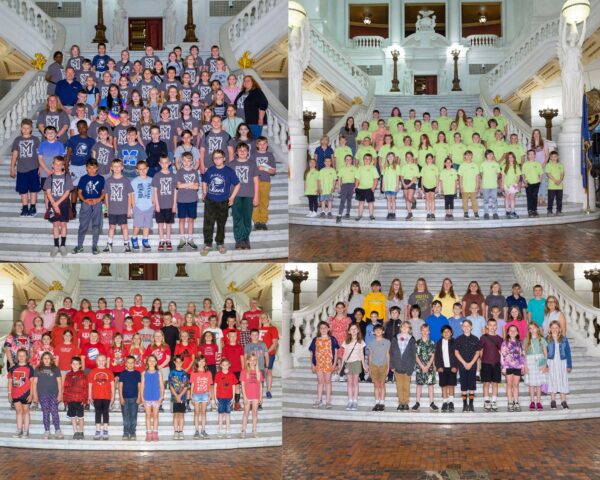 Thank you to the students from Myers Elementary School in Muncy, Clark Wood Elementary School in Elkland, Troy Intermediate School, and Wyalusing Elementary School for stopping by the Capitol Building last week!
Pennsylvania 2024 Teacher of the Year Finalists Announced
The Pennsylvania Department of Education (PDE) recently announced the names of 12 educators nominated to be the 2024 Pennsylvania Teacher of the Year.
Included in this year's group of finalists is Stephanie Machmer of Jersey Shore Area School District!
Each year, the Pennsylvania Teacher of the Year Program recognizes excellence in teaching by honoring K-12 teachers in public education who have made outstanding academic contributions to Pennsylvania's school-aged children.
The 12 finalists are selected from applicants and recognized in Harrisburg each fall. Pennsylvania's Teacher of the Year will be announced at a state awards ceremony in December and represents the Commonwealth at various national, regional, and local functions culminating in the National Teacher of the Year ceremony at the White House.
Congratulations, Stephanie and best of luck!
Senate ERE Committee OKs Bills Improving DEP Permit Appeals Process, Renaming State Agency, Addressing Stream Maintenance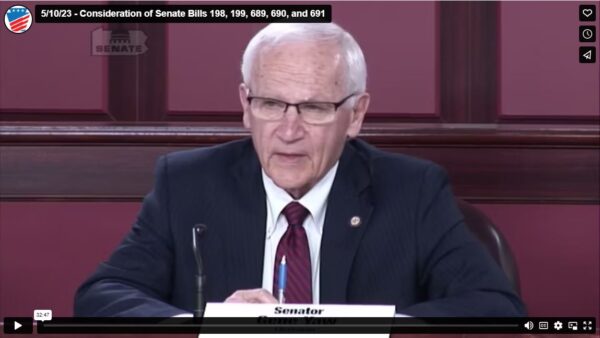 The Senate Environmental Resources and Energy Committee, which I chair, approved a slate of bills last week that will change the name of the "Department of Environmental Protection" (DEP) to the "Department of Environmental Services," and improve the Department's appeals process.
Senate Bill 198 – This legislation will provide more clarity regarding permit appeals from decisions made by the Department of Environmental Protection (DEP)
Senate Bill 199 – This legislation will require Environmental Hearing Board members who desire to stay on for more than one term to be reconfirmed by the Senate after their term expires
Senate Bill 691 – This legislation will change the name of the "Department of Environmental Protection" to the "Department of Environmental Services"
Also approved was a package of legislation addressing stream maintenance, sponsored by Yaw, to give counties and municipalities greater flexibility in addressing obstructions and flood-related hazards in our local waterways.
Senate Bill 689 – This legislation will allow for local government organizations to apply for a permit for continuing maintenance for a period of at least 10 years for the streams within their jurisdiction
Senate Bill 690 – This legislation will create a program that allows counties to opt in to address hazards within their streams by allowing for emergency maintenance permits in consultation with their county conservation district
Measure Boosting Support for PA Veterans Approved by Senate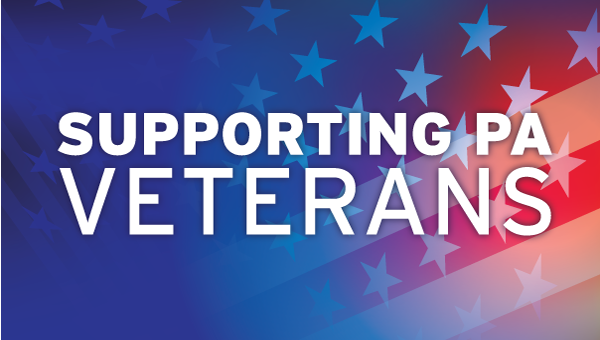 The Senate passed bills to help veterans start or expand a business, access programs and services available to them, and make it easier for disabled veterans to obtain a free lifetime fishing license. All three bills now head to the state House of Representatives for consideration.
Senate Bill 248 would create the Veteran-owned Business Loan Guarantee Program, which would be funded with $5 million of existing dollars from another program run by the Pennsylvania Department of Community and Economic Development. The bill defines a veteran-owned business as one in which 51% or more of the organization is owned or controlled by one or more veterans. Veteran-owned businesses in America employ nearly four million workers and generate more than $175 billion in annual payroll.
Senate Bill 447 would establish in law the PA VETConnect program, which is administered by the Pennsylvania Department of Military and Veterans Affairs and helps the commonwealth's more than 700,000 veterans access programs and services tailored to their needs. The database of resources enables local veteran advocates – including staff at county veterans affairs offices – to point veterans to information, resources, programs and services in their area and across the commonwealth.
Senate Bill 411 would make it possible for disabled veterans with a 100% disability determination to obtain a free, lifetime fishing license. Free lifetime fishing licenses currently are available only to disabled veterans with a 100% permanent disability determination, and they must apply for a new free fishing license every year.
Senate Acts to Reduce Regulatory Burdens on Taxpayers and Job Creators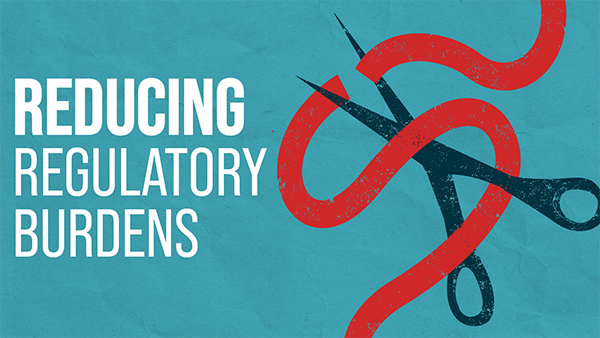 The Senate approved a legislative package to reduce the burden of unchecked government regulations on taxpayers and job creators. The bills will be sent to the House of Representatives for consideration.
Senate Bill 188 requires regulations with an economic impact on taxpayers and employers exceeding $1 million to go before the General Assembly for approval before taking effect. The Independent Fiscal Office, rather than the regulating agency, would be tasked with calculating the economic impact.
Senate Bill 190 requires an automatic review after three years of all regulations with an economic impact on taxpayers and employers exceeding $1 million. The regulating agency must report to the Independent Regulatory Review Commission on the effectiveness of the regulation, whether current state laws require the regulation's repeal or amendment, and more.
Senate Bill 350 requires state agencies to create an accessible website for permit applicants to check their application status. In addition, all the permits issued must be publicly accessible and if rejected, it must state the legal authority the agency relies on to reject the permit application. It also requires that a permit, license or certification is deemed approved by the state if the agency reviewing the application misses its statutory deadline.
Legislation Expanding Access to Breast Cancer Screenings Signed Into Law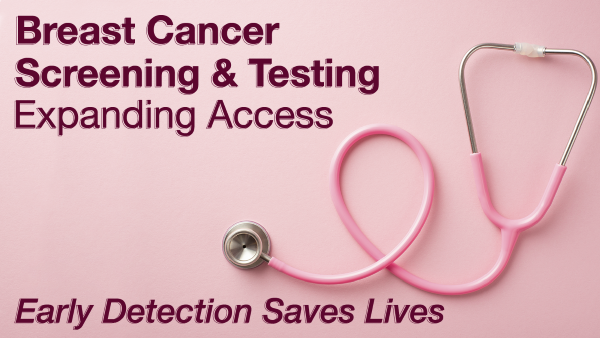 Recently signed into law, Act 1 of 2023 is a first-of-its-kind breast cancer screening measure that will save Pennsylvanians' lives.
It eliminates all costs associated with genetic testing and counseling as well as breast MRI and ultrasounds for Pennsylvanians with high-risk conditions like dense breast tissue, a personal history of breast cancer, a family history, a genetic predisposition or prior radiation therapy.
Approximately one of every eight women are diagnosed with breast cancer, but this law will ensure that high-risk individuals have affordable access to early detection.
The new law takes effect in 60 days.
Senate Approves Measure to Improve Personal Financial Literacy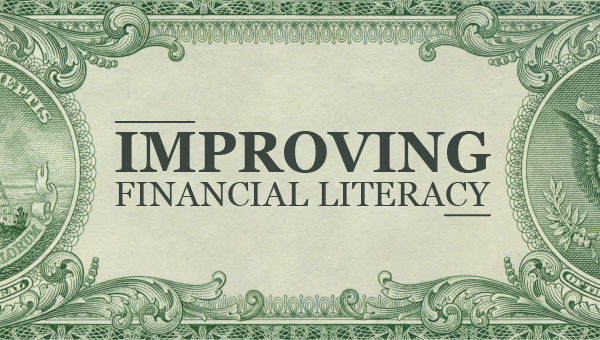 To teach high school students the financial basics, the Senate approved legislation that will enable them to make better decisions that lead to a lifetime of success and financial independence. Senate Bill 647 moves to the House of Representatives for consideration.
Recent estimates show there are more than 350 million American-owned credit card accounts, and credit card owners average about four cards apiece. Families in the United States are approaching approximately $1 trillion in credit card debt and more than $15 trillion in debt overall.
The bill would give high school students the information they need on topics like credit and credit scores; savings and investments; college, home and auto loans; and planning for postsecondary education and retirement.
Recognizing Police Officers' Memorial Day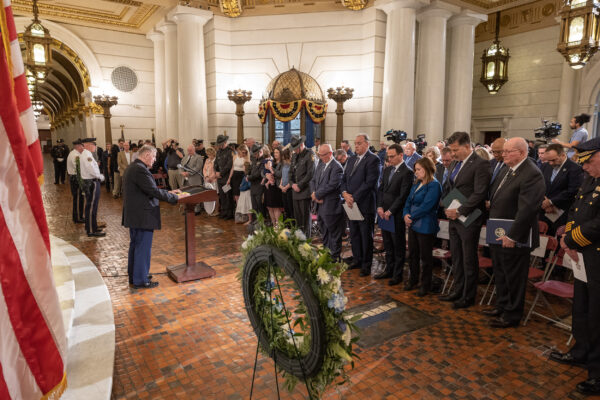 In recognition of Police Officers' Memorial Day in Pennsylvania, as designated by Senate Resolution 111, the Fraternal Order of Police joined Senate Republicans to honor the brave law enforcement officers who died in the line of duty last year. The five officers were:
Chad M. Beattie, Washington County Sheriff's Office
Officer Stephen Charles Plum, Jr., Warrington Township Police Department
Lt. William D. Lebo, Lebanon City Police Department
Trooper Martin Francis Mack, III, Pennsylvania State Police
Trooper Branden T. Sisca, Pennsylvania State Police
Like so many other members of law enforcement, these officers served and protected their fellow citizens – despite knowing the sacrifices they and their families would have to make. Thank you to each brave man and woman who defend the safety of our communities.