Dear Friends,
Hello! Thank you for subscribing to my E-newsletter. I am honored to serve the 23rd Senate District and look forward to working with you toward building a better future for Pennsylvania!
This E-newsletter serves to keep you updated on what is happening throughout Bradford, Lycoming, Sullivan, Tioga and Union counties and what I am doing as your state senator in Harrisburg. I hope that you will find this E-newsletter helpful, and if you have any questions or concerns, please feel free to contact me.
Gene Yaw
State Senator
www.SenatorGeneYaw.com

May 28, 2019
"Without memory, there is no culture. Without memory there would be no civilization, no future."
-Elie Wiesel
---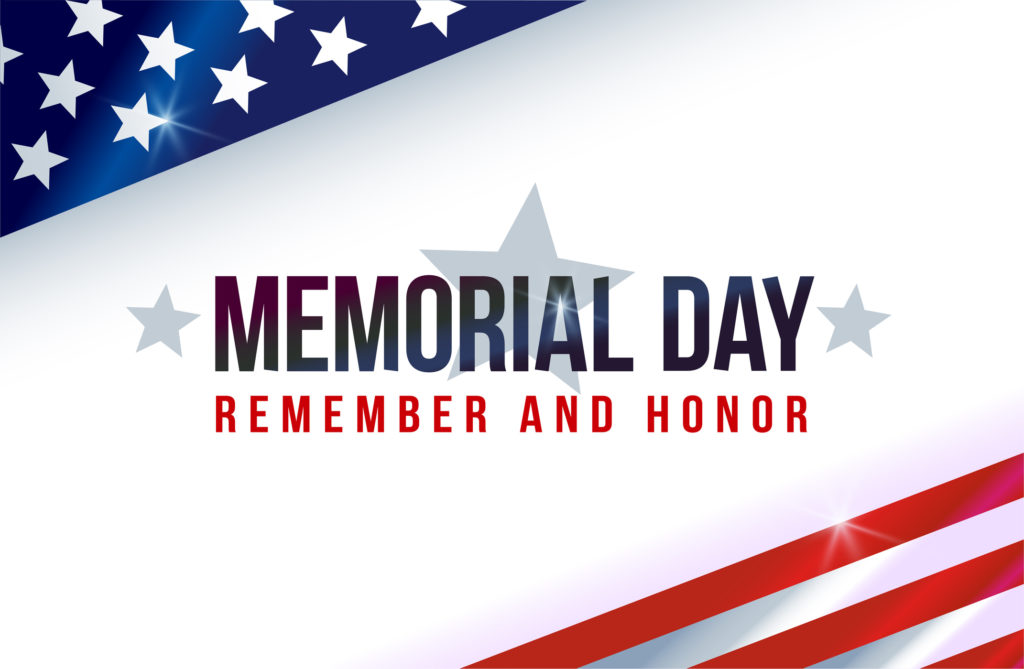 I hope many of you were able to enjoy this Memorial Day weekend with family and friends. More importantly, I hope you were able to find a moment, no matter how brief, to reflect, honor or remember the millions of men and women who have made the most personal and ultimate sacrifice on behalf of our nation. Though weeks, years and even generations may have passed since we lost these heroes, our memories of the loved ones and friends taken by war never fades. We carry them with us in our hearts and minds for the rest of our lives.
---
Joining Federal and State Officials to Honor Korean War Vets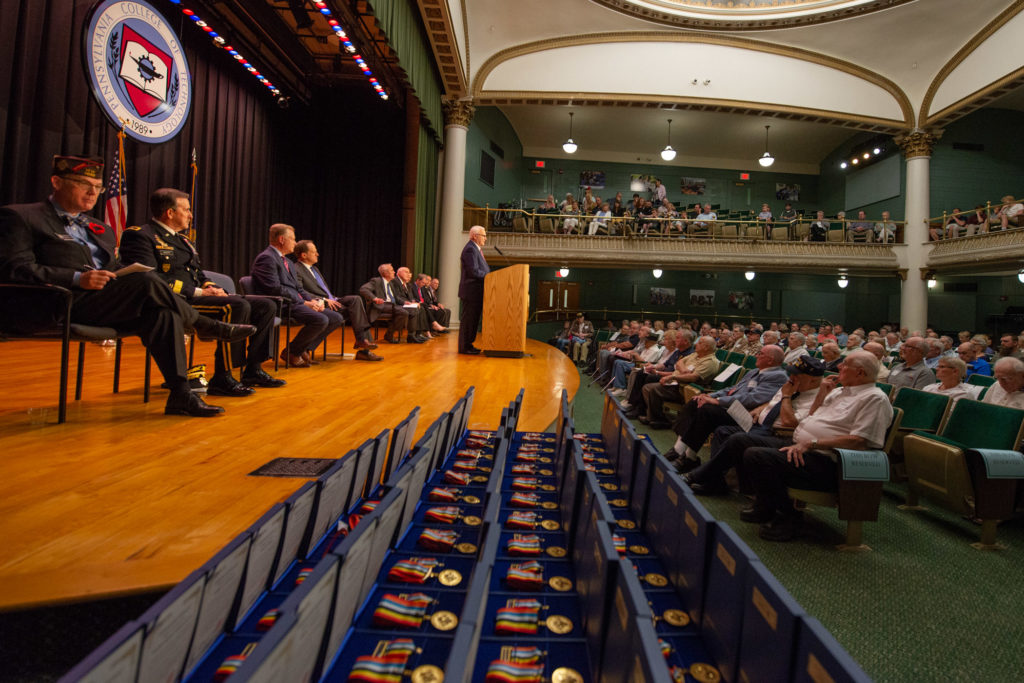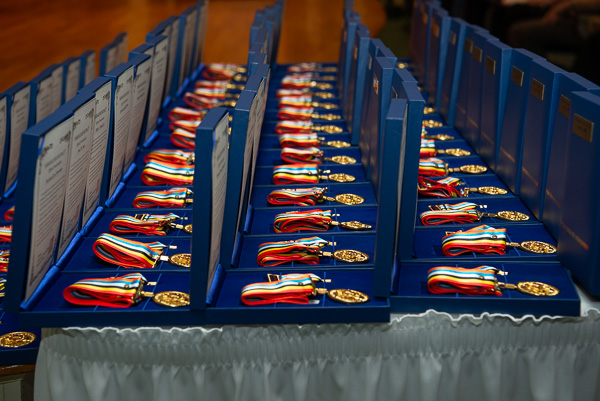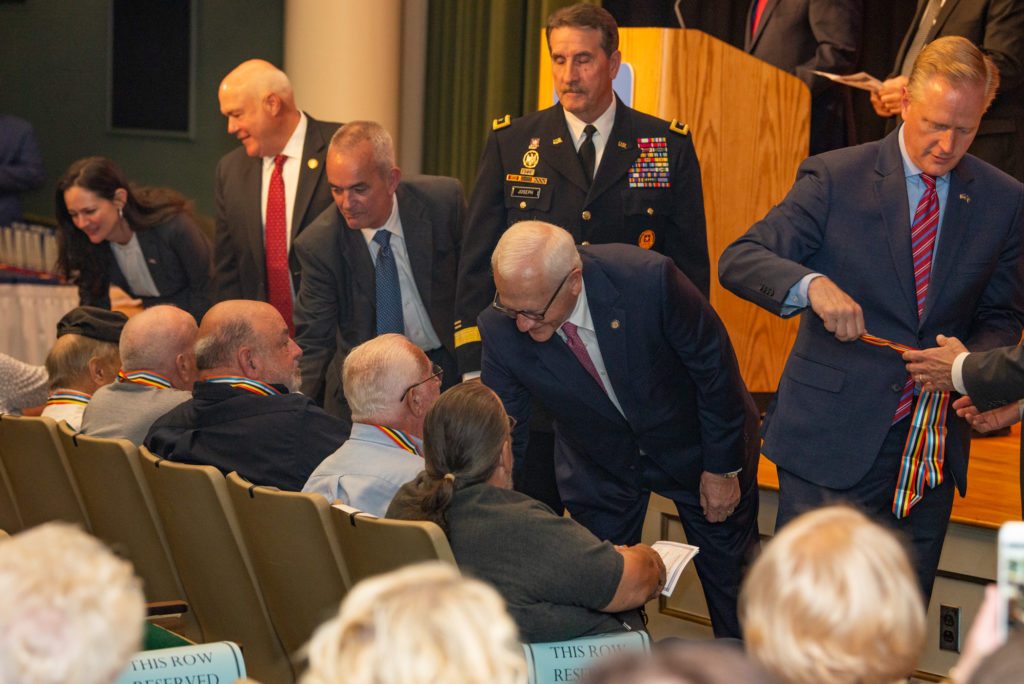 [Photos by Cindy Davis Meixel]
On May 24th, about 70 Korean War veterans across Lycoming County were celebrated for their service more than six decades ago. The veterans received the Republic of Korea's "everlasting gratitude" during an Ambassador for Peace Medal ceremony in the Klump Academic Center Auditorium on Friday.
The Korean War has been called "the Forgotten War" in the United States, where coverage of the 1950s conflict was censored and its memory decades later is often overshadowed by World War II and the Vietnam War.
But the three-year conflict in Korea, which pitted communist and capitalist forces against each other, set the stage for decades of tension among North Korea, South Korea and the United States.
---
What We're Watching…..
*The state Senate will return to voting Session on Monday, June 3 at 1PM. For a list of Committee meetings / hearings, click here.
The Central Pennsylvania Workforce Development Corporation (CPWDC) is offering support and assistance to the 938 employees who lost their jobs recently at the Wood-Mode facility, located in Kreamer, Snyder County. On May 13th, Wood-Mode closed its doors without warning. Information and resources can be found for employees, click here.
Today at 4PM, the Pennsylvania Redistricting Reform Commission will hold the sixth of nine public meetings around the state to talk about making the redistricting process fairer and nonpartisan. The event will be held at the Tindley Temple United Methodist Church, 750 S. Broad St., Philadelphia.
PSERS has finalized its defined contribution option for PA public school employees hired after July 1, 2019. The new options provide for a private sector-like 401(a) defined contribution plan or one of two side-by-side "hybrid" plans containing both defined benefit (PSERS' traditional retirement plan, though with an adjusted formula that determines an employee's final guaranteed retirement annuity benefit) and defined contribution (market-driven retirement benefits) elements.
Pennsylvania's other public pension plan – the State Employees' Retirement System (SERS) – launched its three new retirement plan options at the beginning of 2019, for state employees hired on or after Jan. 1, 2019.
Just in from the SEDA-Council of Governments (SEDA-COG)……. Income-qualifying homeowners and renters in Columbia, Juniata, Mifflin, Montour, Perry, Snyder, and Union counties can make their homes more energy efficient with free weatherization services by SEDA-COG. For more information, call SEDA-COG at 1-800-332-6701 and ask for the Weatherization program. Additionally, homeowners living in South Williamsport, Lycoming County, may be eligible to receive up to $65,000 instead of a past limit of $35,000 in home improvements (structural, roofing, plumbing, electrical, heating/furnace, window replacement, etc.). Interested homeowners may call SEDA-COG's Stacy Anderson to join the wait list at 800-326-9310.
---
Lycoming Law Association Celebrates 150th Anniversary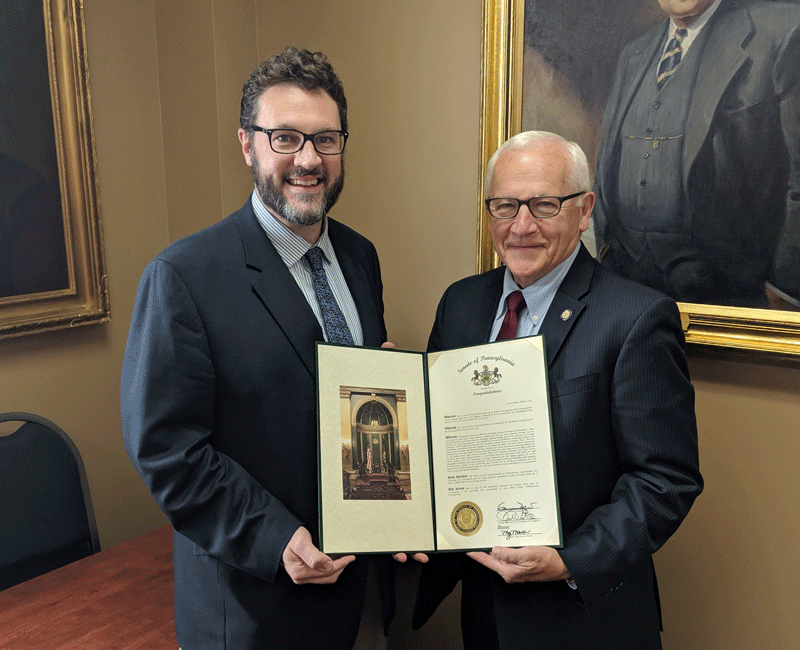 Lycoming Law Association President Christian Frey accepts a Senate Resolution sponsored by Sen. Yaw.
During its May 19th meeting, I was happy to attend and present the Lycoming Law Association Executive Committee with a special Senate citation on the organization's 150th Anniversary.
The resolution, which I sponsored, recognizes the reputation of the members of the Association for the highest quality of service as well as the "steady adherence to the principles of fairness, reliability and integrity."
Also acknowledged are the 70th birthday of the Lycoming Reporter and thirty years of the Lycoming Law Association Foundation.
---
Annual Student Government Seminar Held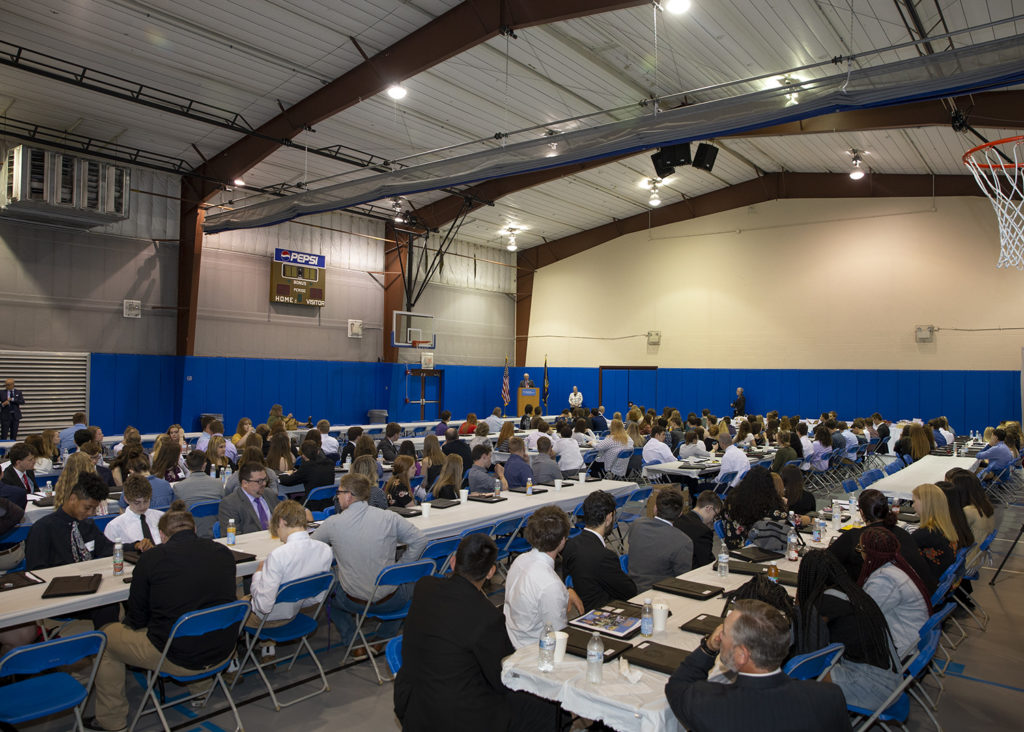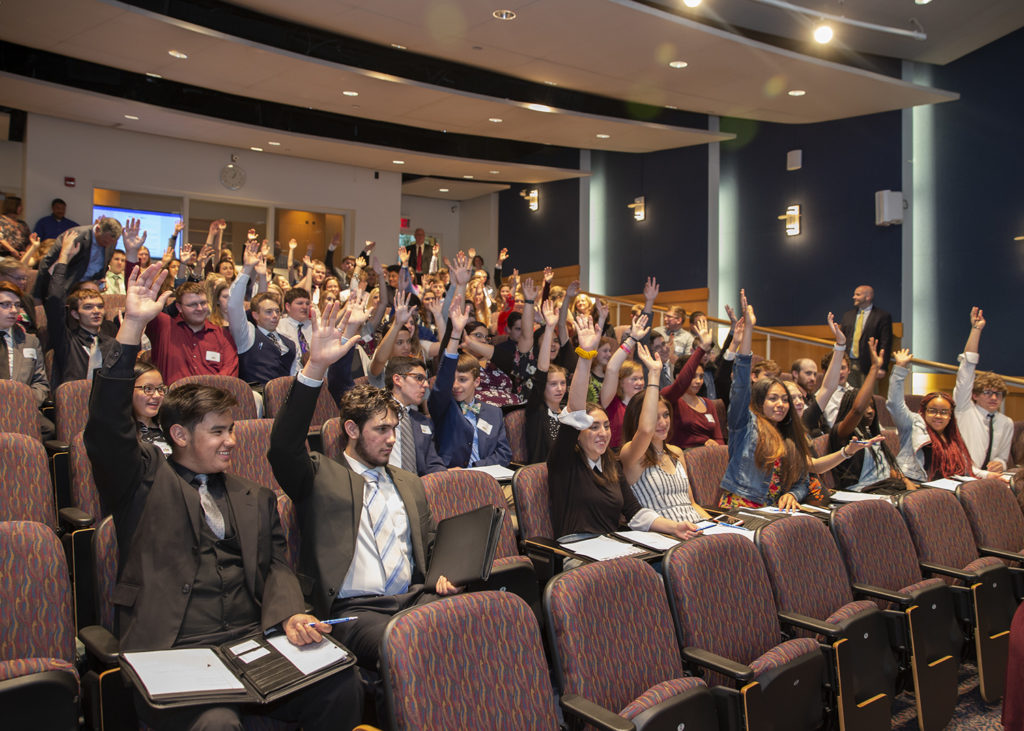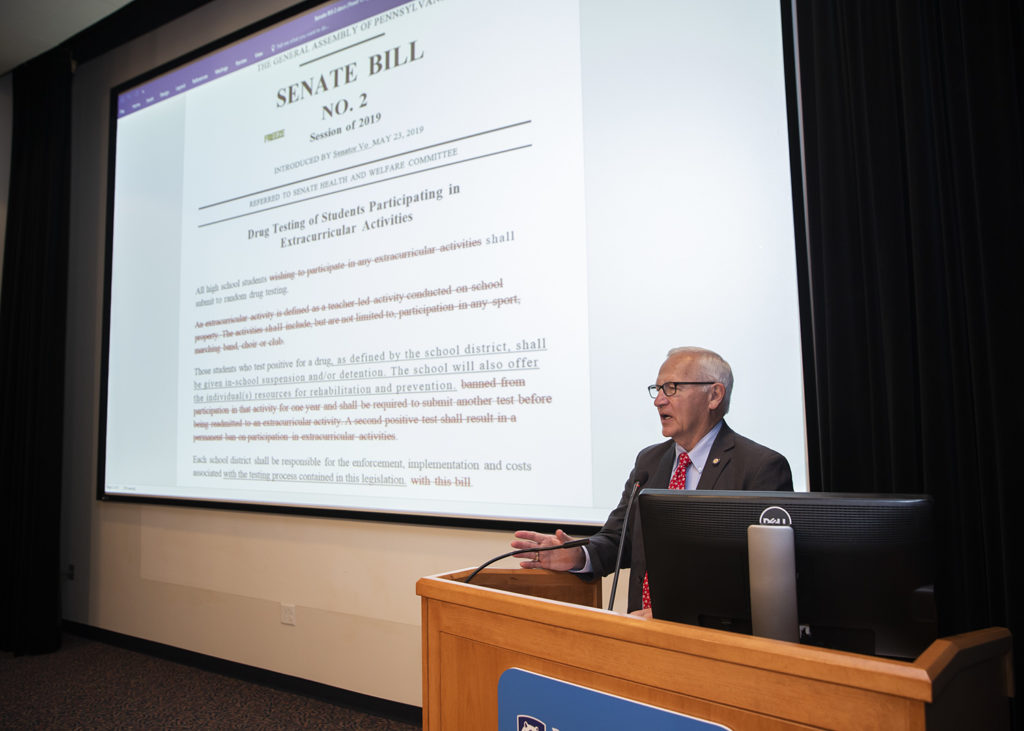 Two hundred and ten students representing 14 school districts from across Bradford, Lycoming and Union counties met on the campus of the Pennsylvania College of Technology on Thursday, May 23 for my annual Student Government Seminar.
Students, teachers, local, state and federal government officials, lobbyists, special interests and members of the media took part in the event, which is the largest Senate organized Student Government Seminar in Pennsylvania.
This seminar is a great opportunity for high school students to interact with their local, state and federal officials. The seminar allows students to develop legislation, debate important issues with key policymakers, allows them to offer their personal input and vote on "mock" bills in an open session. The intent is for students to obtain a better understanding of the legislative process and develop professional relationships that can open the door for future internships and job opportunities.
---
Unconventional Gas Well Fund Grant Program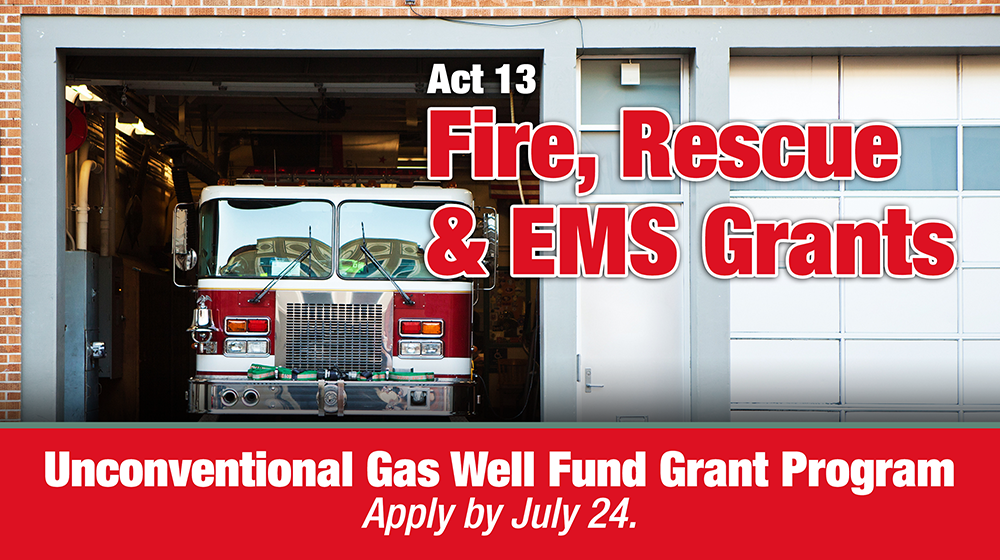 State Fire Commissioner Bruce Trego recently announced that the application period for the 2019 Act 13 Unconventional Gas Well Fund Grant Program opened May 20, 2019.
Fire companies, rescue companies, and emergency medical services throughout Bradford, Lycoming, Sullivan, Susquehanna and Union counties are eligible to apply for the grants. The Act 13 UGWF Grant Program provides grants for volunteer and career fire, emergency medical services, and rescue companies throughout the 40 counties of Pennsylvania (PDF) where unconventional gas well drilling has been permitted, or those counties that directly border the permitted counties and who respond to gas well related emergencies.
The online application period began Monday, May 20, 2019, and will remain open until Wednesday, July 24, 2019 at 4 p.m. Detailed information about the program and instructions on how to apply is available online at the Office of the State Fire Commissioner's website.