Dear Friends,
Hello! Thank you for subscribing to my E-newsletter. I am honored to serve the 23rd Senate District and look forward to working with you toward building a better future for Pennsylvania!
This E-newsletter serves to keep you updated on what is happening throughout Bradford, Lycoming, Sullivan, Tioga and Union counties and what I am doing as your state senator in Harrisburg. I hope that you will find this E-newsletter helpful, and if you have any questions or concerns, please feel free to contact me.
Gene Yaw
State Senator
www.SenatorGeneYaw.com

On the Horizon…
Senate Convenes Next Week. WATCH LIVE
Next Week is Chesapeake Bay Awareness Week (CBAW). Launched by the Bay Commission in 2016, CBAW is an Opportunity to Celebrate our Watershed's History, Beauty, and Community. The Theme for 2023 is "Chesapeake Journeys" — an Exploration of how People and Places have Changed Over Time and of all the Ways People can Explore the Watershed. Each Day will Focus on a Different Journey, from Wildlife Migrations to Journeys in Stewardship.
Grants Available to Municipal Fire Departments. Additional Information on Eligibility and Application Available HERE.
Fair Season has Started! If You're Looking to Visit One of the State's Many Fairs and Festivals this Summer, the 2023 Pennsylvania Fair Guide is now Available Online.
Out and About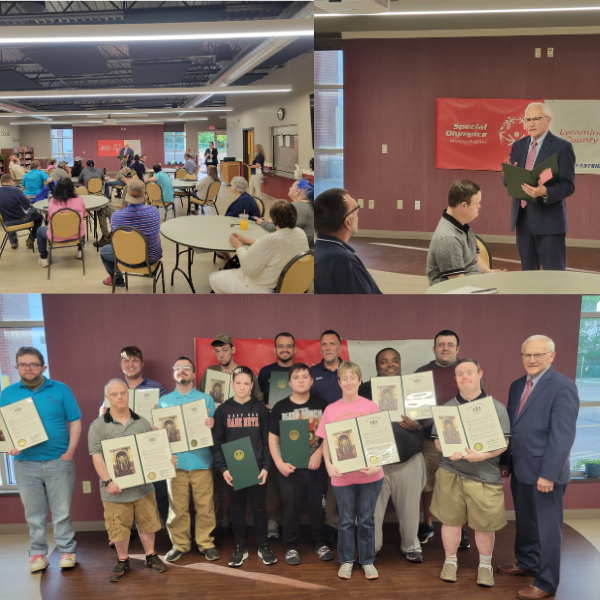 Last week, 11 athletes and four unified partners from the Lycoming County Special Olympics were honored for their many impressive achievements at this year's Special Olympics Winter Games!
For more information on the Lycoming County Special Olympics or becoming a unified partner, visit https://specialolympicspa.org/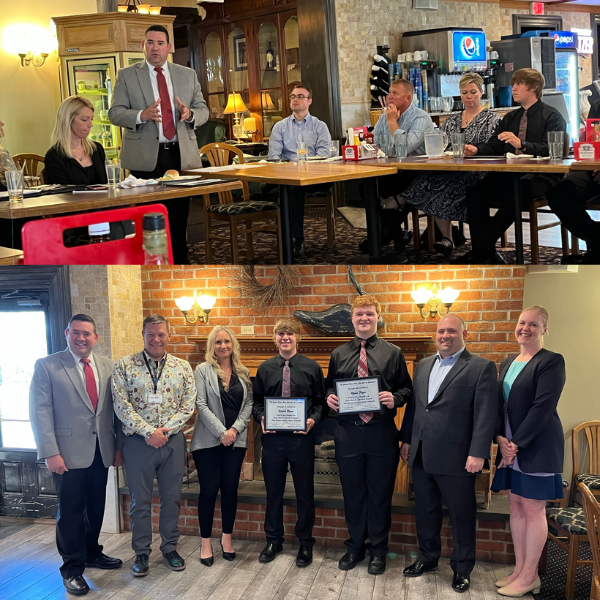 Matt Wise, District Director, is joined by Jersey Shore Area School District Business Teacher, Timothy Dershem, Jersey Shore Area Chamber of Commerce Chair, Krista Gephart, award winners Elijah Bower and Ryan Feger, Representative Joe Hamm and Regional Manager for U.S. Senator Bob Casey, Liz Kishbaurgh.
On May 25th, the Jersey Shore Area Chamber of Commerce held their Legislative Update Luncheon and Future Business Leaders of America (FBLA) Award Presentation.
My District Director, Matt Wise, was there to discuss what's happening in Harrisburg with the attendees and congratulate 1st place winner, Elijah Bower and 2nd place winner, Ryan Feger.
Congratulations!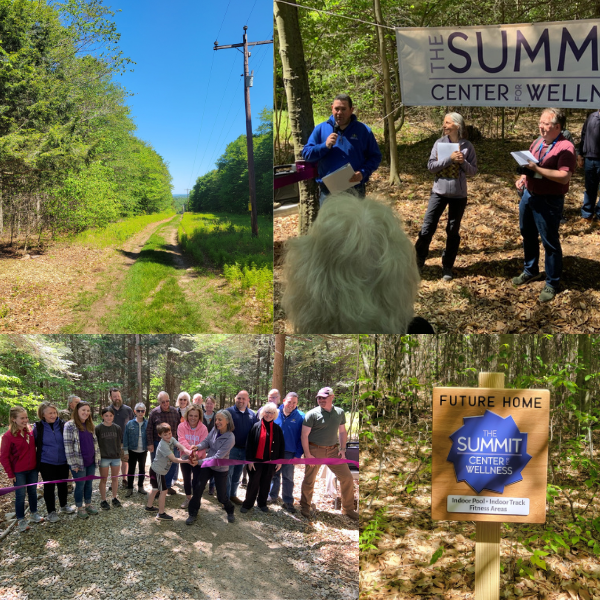 Last week The Summit Center for Wellness celebrated the ribbon cutting for The Summit Loop. The Summit Center for Wellness has been a culmination of hard work by many stakeholders, led by Mary Blondy and The Loyalsock Foundation.
The ribbon cutting marked the inaugural walk on the Loop, an outdoor trail that goes around the perimeter of the wooded area that will soon be home to The Summit. Along the trail, hikers and walkers alike can choose to stop at the Meditation Ledge or continue on.
I am looking forward to enjoying this wonderful addition to Sullivan County!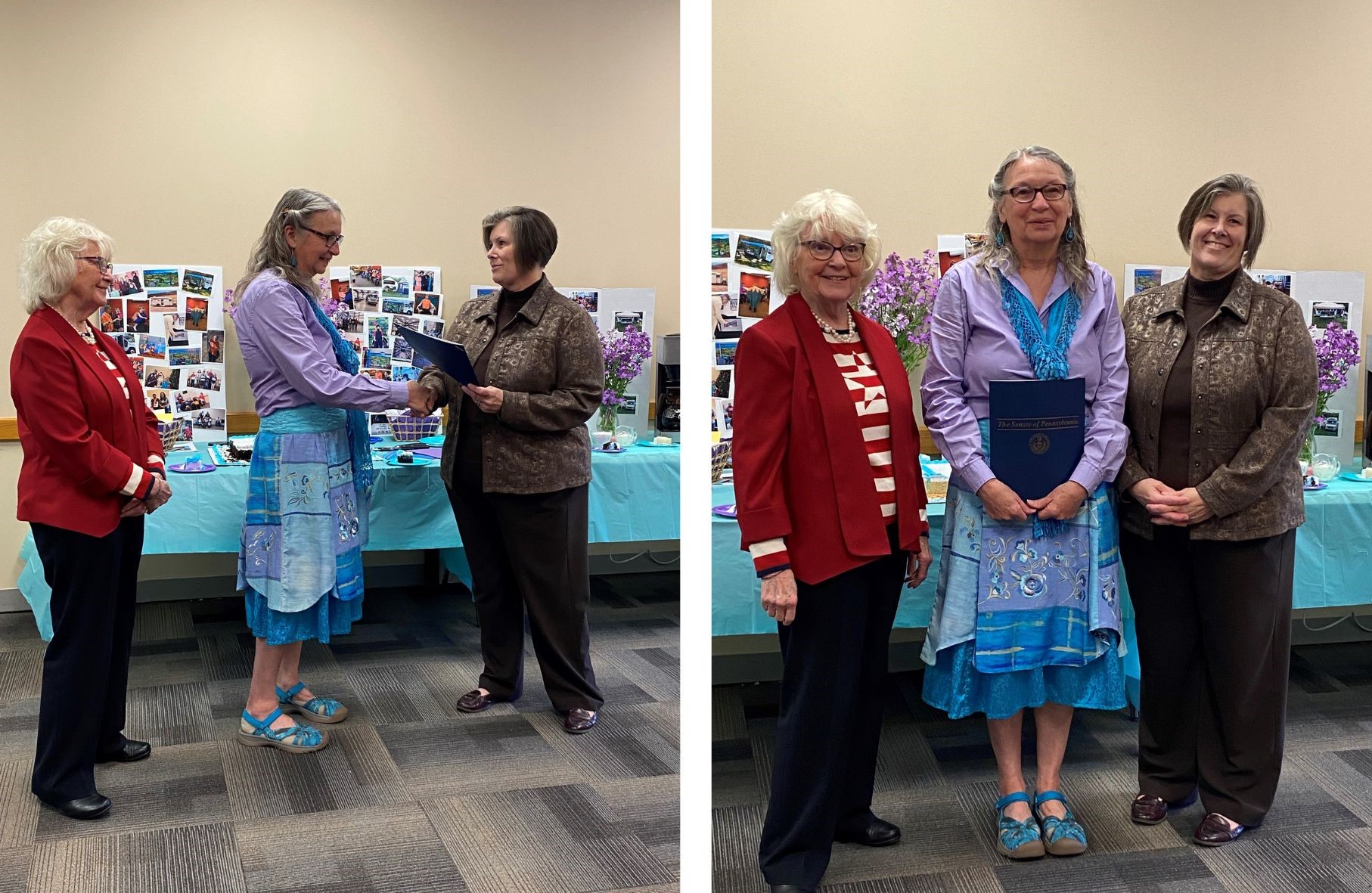 Janenne Goliash, my Legislative Assistant, is joined by Rep. Tina Pickett to celebrate the retirement of Rosemary Wynott at the Bradford County Library.
Congratulations to Rosemary Wynott on her retirement from the Bradford County Library! For more than 12 years, Rosemary served as a Bookmobile Clerk, where she researched, designed, and streamlined the new state-of-the-art bookmobile from the ground up.
Thank you for your many years of dedicated service and best wishes for your next chapter!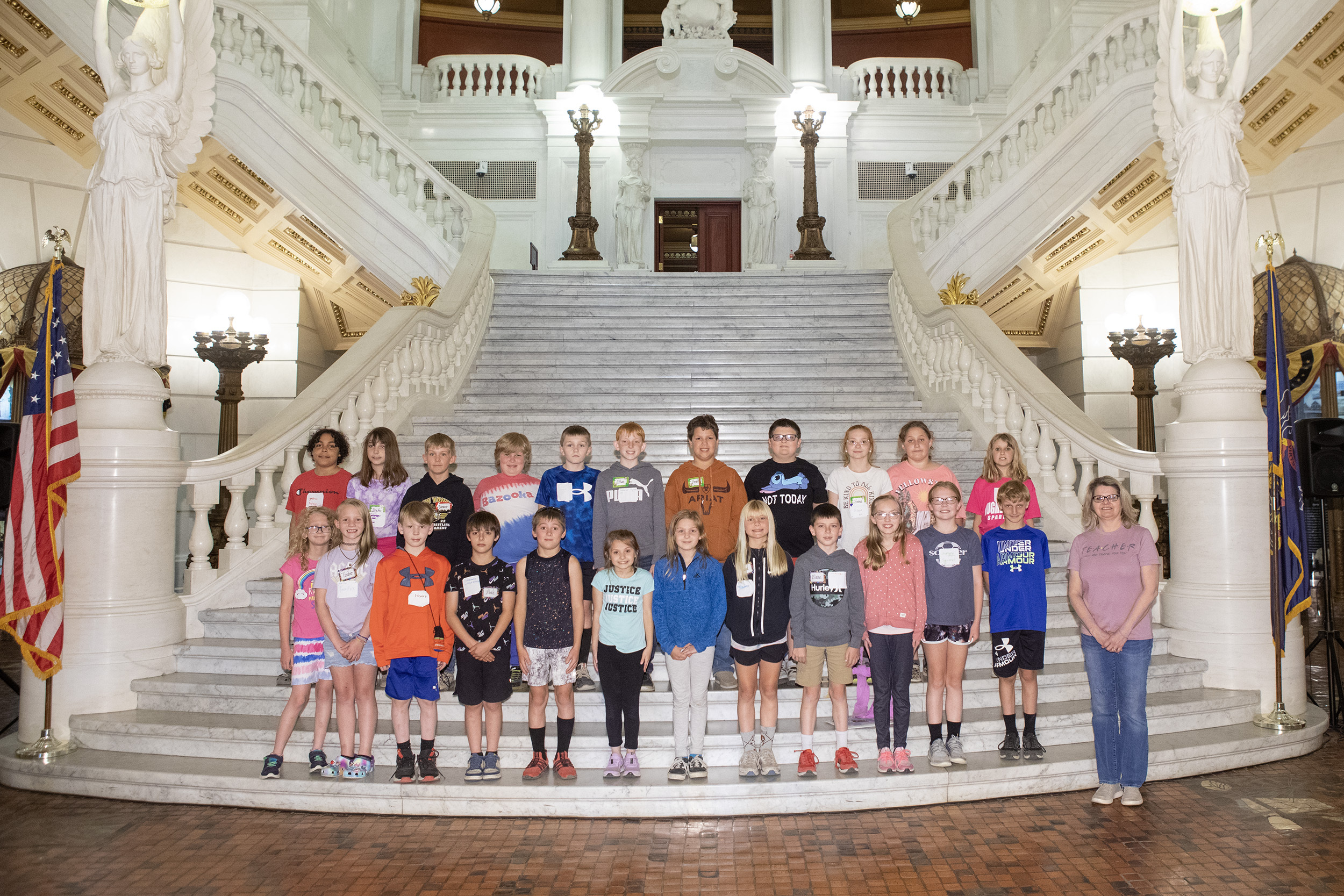 Thank you to the students from Carl G. Renn Elementary in Lairdsville, Lycoming County for stopping by the capitol during your visit to Harrisburg!
Sen. Yaw Recognized by Choose Clean Water Coalition as "Clean Water Champion"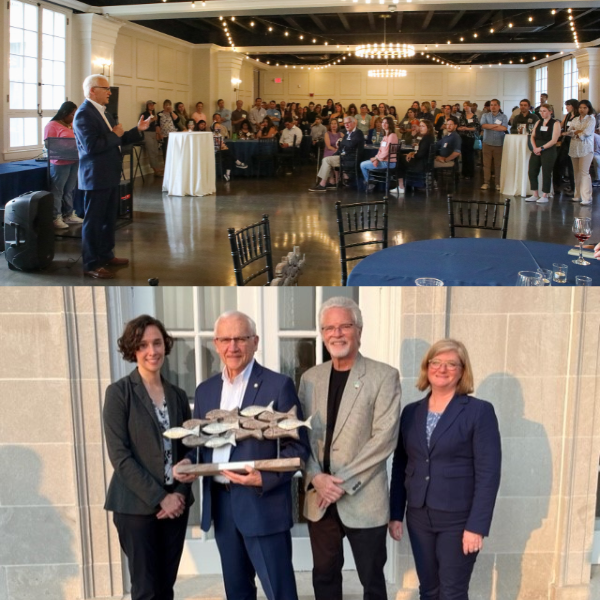 Sen. Yaw is joined by Chesapeake Bay Commission Executive Director, Anna Killius, Commission member, G. Warren Elliott, and Pennsylvania Director, Marel King, at the 2023 Choose Clean Water Coalition Conference Reception in Harrisburg.
I am honored to have been recognized by the Choose Clean Water Coalition as a "Clean Water Champion" at their annual conference reception in Harrisburg!
As Chair of the Senate Environmental Resources and Energy Committee and a member of the Chesapeake Bay Commission, I'm proud of the work we have done to better Pennsylvania's 85,000 miles of waterways.
I am especially proud of last session's legislation, enacted as part of the 2022-23 state budget, to establish the landmark Pennsylvania Clean Streams Fund. The Clean Streams Fund puts money into action by correcting decades of non-point source pollution with innovative solutions.
Thank you for this wonderful recognition!
Center for Rural PA Holds Public Hearing on Strengthening Rural Workforce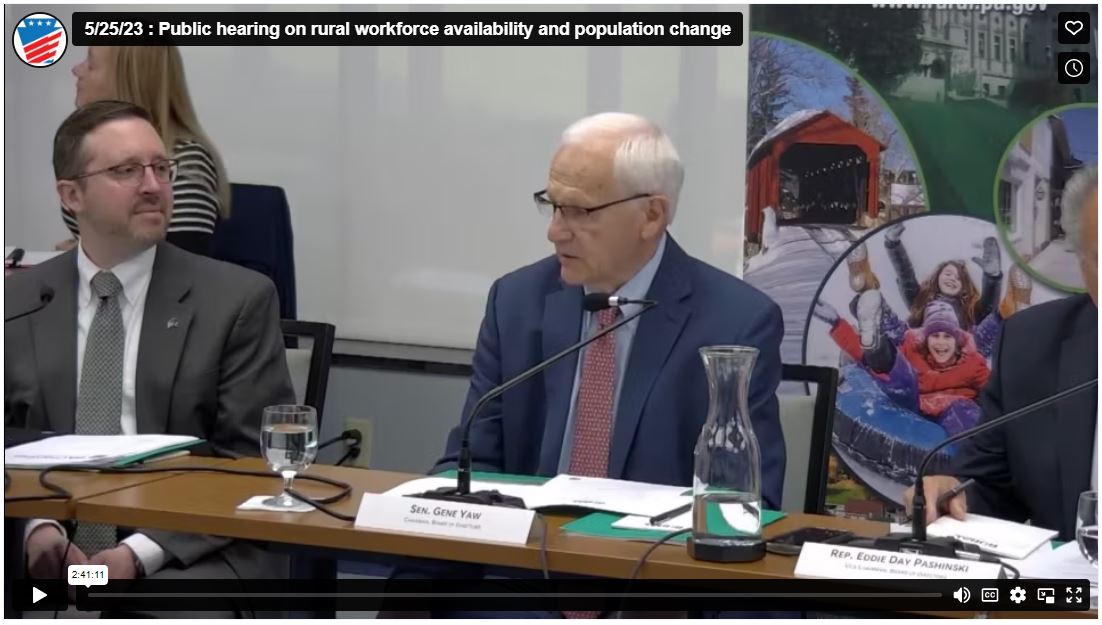 On Thursday, the Center for Rural Pennsylvania held a hearing on rural workforce availability and population change at the Pennsylvania College of Technology (PCT).
The Board of Directors heard testimony from various speakers including PCT President Dr. Michael J. Reed, Pennsylvania Chamber of Business and Industry Director of Government Affairs, Kevin Sunday, Pennsylvania Workforce Development Association Executive Director, Carrie Amann, UPMC North Central Pennsylvania COO and UPMC Williamsport President, Patti Jackson-Gehris, and other industry and manufacturing experts.
Testifiers and participants discussed strategies that workforce development organizations, economic development organizations, and employers are taking to recruit and retain the rural workforce considering shrinking populations in rural areas.
The hearing also highlighted recent research that addresses ways that communities can help reverse population decline by engaging in revitalization efforts and attracting new residents to rural areas.
Regional ATV Connector Pilot Opens for 2023 Season, DCNR Shares New Routes
The Department of Conservation and Natural Resources (DCNR) today announced the opening of the ATV Regional Trail Connector Pilot for the 2023 riding season.
The 2023 pilot includes more than 400 miles of township roads, 163 miles of state forest roads and trails, and 33 miles of PennDOT-administered roads. New connections for this year's pilot include:
Cross Fork to Whiskey Springs ATV Trail
Cross Fork to North Bend
Black Forest to Haneyville
A printable version of the map is also available on DCNR's website.
The pilot riding area will open for use today, Friday, May 26, 2023, and will remain open until, Sunday, September 24, 2023. Though the pilot areas will be marked, riders will be expected to familiarize themselves with the portions of road and trail that are open to ensure they are safely operating in legal areas.
This ATV Regional Trail Connector program is in response to growing ATV purchases, registrations, and public demand for increased riding opportunities. Through collaborations with public and private partners, the pilot aims to offer long-distance riding opportunities and contribute to local economies, while maintaining the many uses and values of the state forest system. DCNR recently revised its ATV trail policy, which lifted the moratorium on new trails that had been in place since 2003.
This year's ATV Regional Trail Connector Program is the last season for the program to exist in its pilot phase. DCNR is evaluating the effectiveness of the special permit, the adequacy of funding for continued operation of the trail, and the need for additional education, outreach, and trail marketing. The agency will publish a report about the pilot project that is due to the General Assembly December 2023.
DCNR is gathering public input on the pilot through a variety of methods, including webinars, surveys, comment cards, public meetings, and advisory committees. To comment on the ATV Regional Trail Connector Pilot, please send an email to: RA-NR-ATV-Pilot@pa.gov.
SEDA-COG Receives $1 Million EPA Brownfields Revolving Loan Fund Grant
SEDA-Council of Governments (SEDA-COG) has been awarded a highly competitive $1 million grant from the Environmental Protection Agency (EPA). The grant is funded by the Bipartisan Infrastructure Law. This award will create the opportunity to assist the SEDA-COG region by capitalizing a Brownfields Revolving Loan Fund (RLF) and further expanding its already established and successful EPA Brownfields program under the SEDA-COG Community Services Division.
A Brownfield is a property, the expansion, redevelopment, or reuse of which may be complicated by the presence or potential presence of a hazardous substance, pollutant, or contaminant. SEDA-COG has previous success with EPA 128(a) Technical Assistance and EPA Community-Wide Assessment Grants.
SEDA-COG's Business Finance Department plans to use the funding to further assist with real estate development and reuse by providing loans and subgrants to support Brownfields cleanup activities. This new program will initially focus on the city of Shamokin in Northumberland County but will allow SEDA-COG to offer this RLF to SEDA-COG's 11-county region, which includes the counties of Centre, Clinton, Columbia, Juniata, Lycoming, Mifflin, Montour, Northumberland, Perry, Snyder, and Union.
Popular Scams and How to Avoid Them
One of the best ways to protect yourself from financial scams is to be informed. The Pennsylvania Department of Banking and Securities, in conjunction with PA state Rep. Tina Pickett, is hosting two FREE discussions about some of today's most common scams, as well as helpful tips to protect yourself and your money.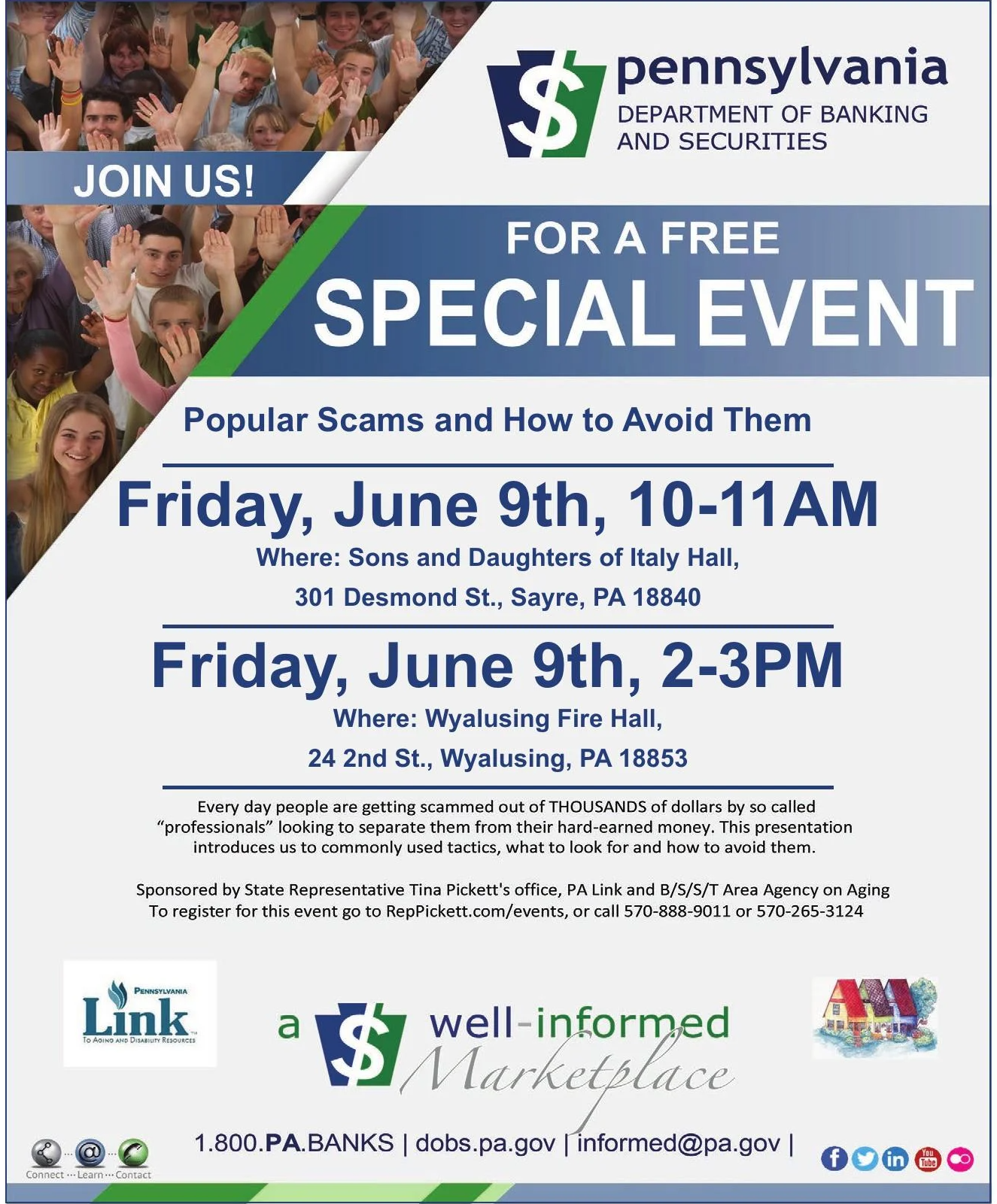 Farmers Market Vouchers Available to Eligible Seniors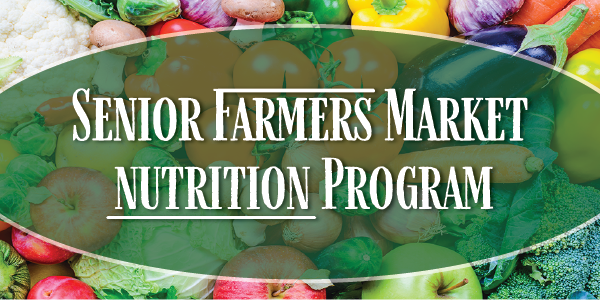 Through the Pennsylvania Department of Agriculture Senior Farmers Market Nutrition Program, eligible participants will receive five $10 vouchers and a list of participating farmers and farmers' markets where vouchers can be used to purchase Pennsylvania grown fruits and vegetables. Vouchers are good until Nov. 30.
To be eligible, seniors must be 60 by Dec. 31 and have a household income less than $26,973 for one person or $36,482 for two people. Seniors living in personal care or nursing homes are not eligible.
Vouchers will be available beginning in June for pick up only until they are gone. Call your County Aging office to find out when and where it will distribute the vouchers. Learn more here.
License Plate Helps PA Women Veterans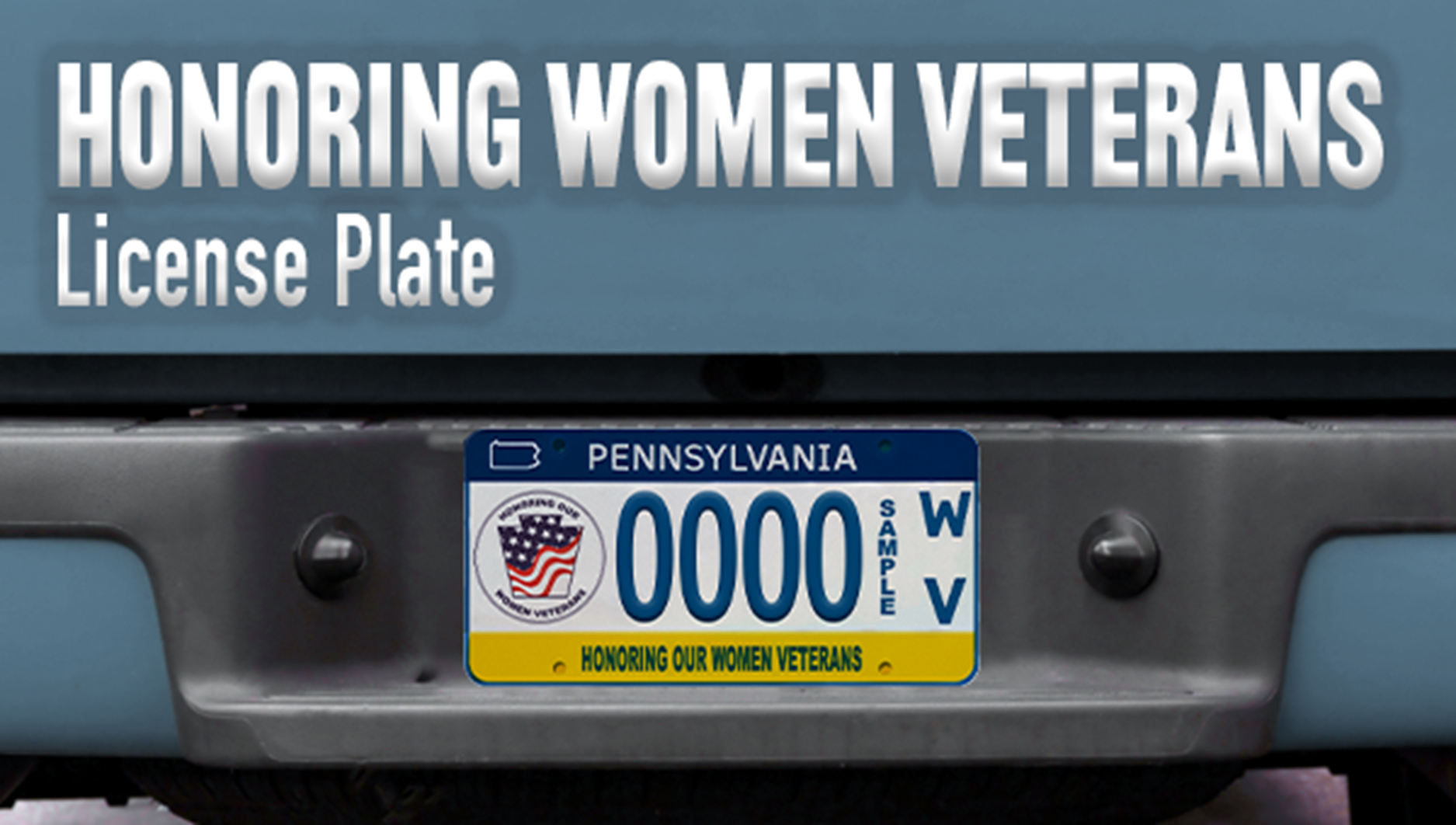 In addition to recognizing the importance of women who served, purchasing an Honoring Our Women Veterans License Plate supports programs assisting women veterans in Pennsylvania.
Each plate costs $37, with $15 going directly to the Pennsylvania Veterans' Trust Fund (VTF). The VTF regularly issues grants to statewide charitable organizations assisting veterans service organizations and county directors of veterans affairs. The grants are used to aid veterans in need of shelter, essential goods and other services. The license plate is available for passenger cars or trucks with a registered gross weight of not more than 14,000 pounds.
Additionally, Honoring Our Veterans license plates for passenger cars, trucks with a registered gross weight of not more than 14,000 pounds and motorcycles are available for $38 each, with $15 from each plate also going to the VTF.
Learn more or apply for either license plate here.