Dear Friends,
Hello! Thank you for subscribing to my E-newsletter. I am honored to serve the 23rd Senate District and look forward to working with you toward building a better future for Pennsylvania!
This E-newsletter serves to keep you updated on what is happening throughout Bradford, Lycoming, Sullivan, Tioga and Union counties and what I am doing as your state senator in Harrisburg. I hope that you will find this E-newsletter helpful, and if you have any questions or concerns, please feel free to contact me.
Gene Yaw
State Senator
www.SenatorGeneYaw.com

"The most powerful leadership tool you have is your own personal example."
Honoring a True Statesman and Friend Former Sen. Roger Madigan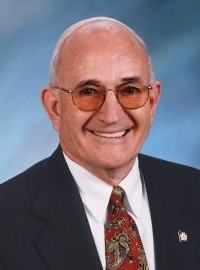 1930-2018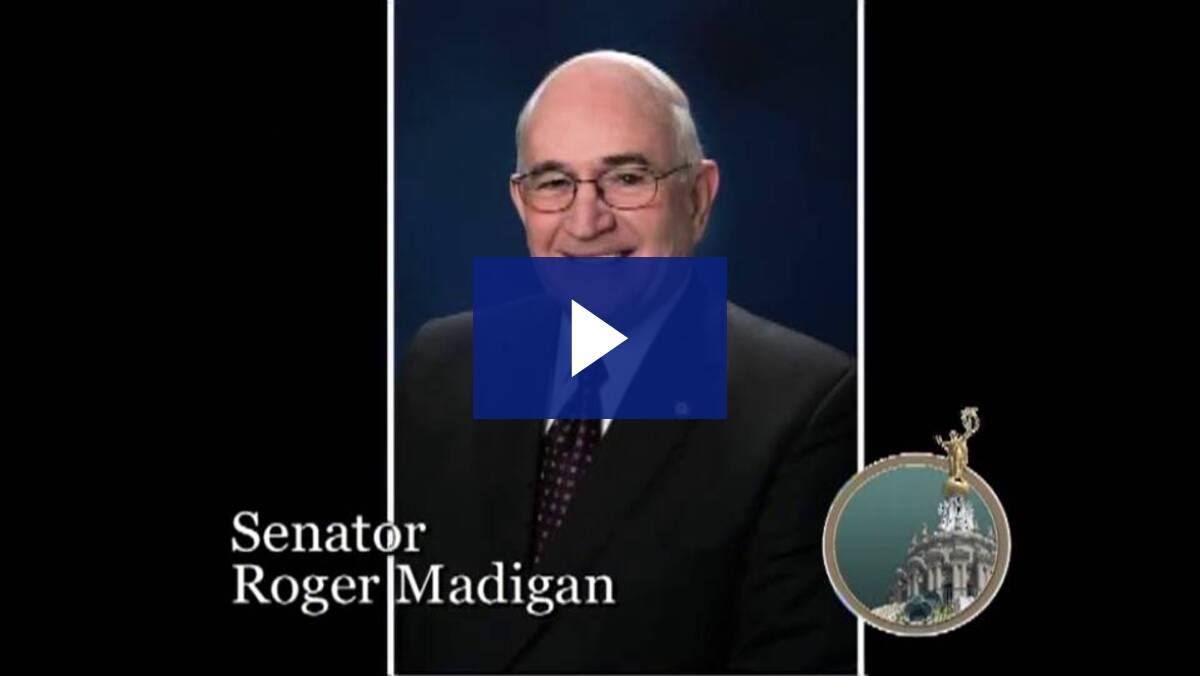 My heart goes out to the Madigan family on the passing of former Senator Roger Madigan. I have had the privilege of knowing Roger for more than 30 years. During that time our paths seemed to have crossed many times.
He was beloved by the residents of the 23rd District, and most especially those in the Penn College community, for which he served as a former member of the College Board of Directors. During that time, I was the attorney for the College, and worked on the contracts for the new Madigan Library, which honored his commitment to education. Roger was a visionary, recognizing the importance of educating high school students on the governmental process through his Student Government Seminar at Penn College, a tradition which we have continued for high school students in our region.
It was my distinct honor to succeed Roger as a member of the Pennsylvania Senate. He was a true statesman and friend, and he will be missed.
Senate Reconvenes Monday, June 4th

The state Senate will reconvene on Monday, June 4th, 2018 at 1PM. For a look at Monday's Calendar, click here.
Sunshined committee meetings/hearings can be viewed by clicking here.
Senate Judiciary Committee to Discuss Legislation Eliminating Pennsylvania's Felony Murder Rule
On June 4th, beginning at 11AM, the Senate Judiciary Committee will hold a hearing to discuss Senate Bill 293, which proposes to eliminate the Felony Murder Rule in Pennsylvania. To watch LIVE, click here.
The legislation would eliminate murder of the second degree from Pennsylvania law. Also known as the "Felony Murder" doctrine, a murder of the second degree occurs when a criminal homicide is committed while an offender is engaged as a principal or an accomplice in the perpetration of a felony.
Those convicted of second degree murder often had no intention of taking part in a crime that involved murder. Common examples are often getaway drivers and lookouts who might have participated in a theft or burglary, but never intended for their accomplice to commit homicide.
Senate Majority Policy Committee to Discuss Welfare Reform
On June 5th, beginning at 10AM, the Senate Majority Policy Committee will hold the first of two briefings on welfare reform. To watch LIVE, click here.
Testifying on June 5th will be Sam Adolphsen, a Senior Fellow at the Foundation for Government Accountability and Vice President of Rockwood Solutions. He was also the Chief Operating Officer at the Maine Department of Health and Human Services (DHHS) and was the Deputy Commissioner of Finance for DHHS. In that role, Sam was responsible for welfare eligibility, fraud detection programs as well as oversight over the state's Medicaid budget.
Driving PA Forward Grant Program Opens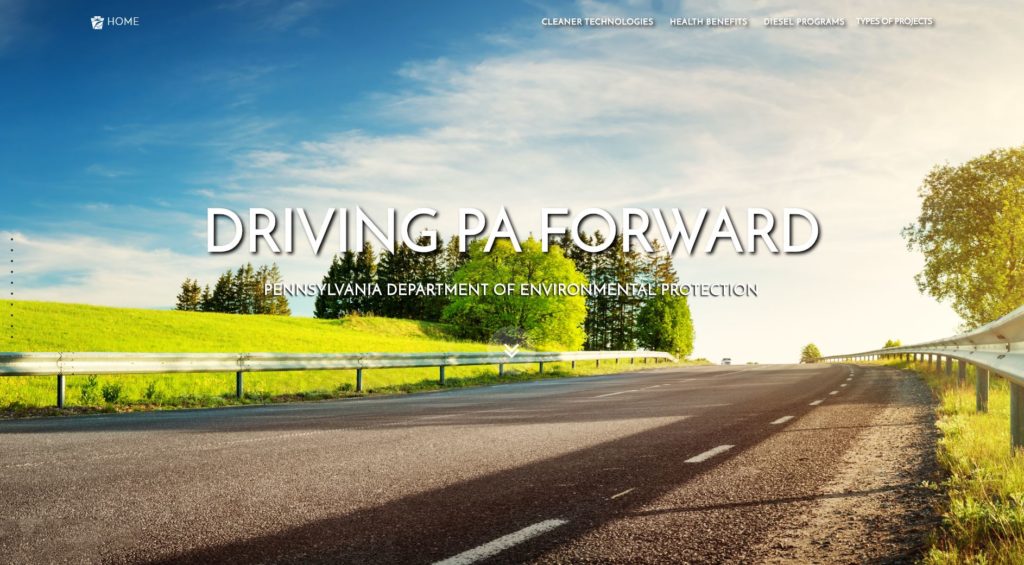 PA State Clean Diesel Grant Program will be first to disburse funds from Volkswagen settlement
The Pennsylvania Department of Environmental Protection (DEP) will begin accepting grant applications to replace, repower, or retrofit fleet diesel-powered trucks, buses and other vehicles and equipment under the Pennsylvania State Clean Diesel Grant program. A portion of the funds available for the grants will be from the recently announced $118 million settlement from Volkswagen. Applications will be accepted beginning on May 19, 2018.
Grants are available to both public and private entities, including school districts, local governments, and non-profit organizations.
For more details on the Driving PA Forward program, please visit: www.dep.pa.gov/drivepaforward
PGSS Students Visit the State Capitol

Senator Yaw greets Pennsylvania Governor's School for the Sciences (PGSS) students Kade Heckel of Hughesville and Donavan Keen of South Williamsport during their visit to Harrisburg.
Pennsylvania Governor's School for the Sciences was established in order to provide a summer enrichment experience in the sciences and mathematics for talented Pennsylvania high school students and to encourage them to pursue careers in the fields of science, technology, engineering or mathematics.
Upcoming Satellite Hours and Locations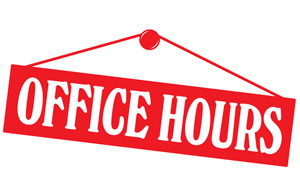 As a means to better serve area residents through increased outreach efforts, the below hours and locations have been added to provide better opportunities for area residents to meet directly with a member of my staff.
Bradford County Outreaches
Wednesday, June 6, 2018
2PM-4PM
Allen F. Pierce Library
34 Fenner Street
Troy, PA 16947
Thursday, June 14, 2018
3PM-5PM
Wyalusing Library
115 Church Street
Wyalusing, PA 18853
Wednesday, June 20, 2018
10AM-12PM
Towanda Library
104 Main Street
Towanda, PA 18848
Thursday, June 28, 2018
3PM-5PM
Green Free Library
38 North Center St.
Canton, PA 17724
Union County Outreaches
Thursday, June 7, 2018
10:30AM-11:30AM
Lewisburg Borough Hall
55 North 5th Street
Lewisburg, PA 17837
Satellite hours and locations will be announced monthly and can be viewed by visiting my website at www.senatorgeneyaw.com. Walk-ins are welcome, but appointments are recommended.
Constituent services are always available at my Williamsport District Office, located at 175 Pine Street, Suite 105, from 9AM-5PM, or by calling (800) 443-5772.
Available to the Public: The Pennsylvania Crash Information Tool
The Pennsylvania Crash Information Tool (PCIT) is the public gateway to learn about traffic crashes, fatalities and major injuries statewide and in specific counties or municipalities in the Commonwealth's of Pennsylvania.
Crash data presented on PCIT is gathered through PennDOT's partnerships with law enforcement and other safety partners. This effort allows PennDOT to utilize enforcement, engineering and education to make Pennsylvania highways safer.
PennDOT is committed to continuously improving highway safety and reducing the number of crash fatalities and injuries. The number of highway deaths on Pennsylvania roads tumbled to a record low in 2017 when 1,137 were recorded, the lowest number since recordkeeping began in 1928.
The PCIT website includes a variety of reports that display the Commonwealth's statistics for traffic crashes, fatalities and injuries statewide and in specific counties or municipalities. Search capabilities allow the public user to request and view customized crash data reports.
Click this link to view the PCIT website: Pennsylvania Crash Information Tool.
PA Boating Safety Course Requirements Include Personal Watercraft Operation
Personal watercraft operation in Pennsylvania requires the driver to successfully complete a PA Fish and Boat Commission approved boating course and be 12 years of age or older to obtain a Boating Safety Education Certificate. Individuals born after January 1, 1982 and intending to drive boats powered by engines greater than 25 hp are also required to take an approved boating safety course.
Two internet-based boating courses and one home-study, video-based course for distance learning are available through the PF&BC. Check the schedule for a local course or call the toll free Boating Course Hotline at 888-PAFish1 (888-723-4741) for a convenient location.
For more information, click here.