Dear Friends,
Hello! Thank you for subscribing to my E-newsletter. I am honored to serve the 23rd Senate District and look forward to working with you toward building a better future for Pennsylvania!
This E-newsletter serves to keep you updated on what is happening throughout Bradford, Lycoming, Sullivan, Tioga and Union counties and what I am doing as your state senator in Harrisburg. I hope that you will find this E-newsletter helpful, and if you have any questions or concerns, please feel free to contact me.
Gene Yaw
State Senator
www.SenatorGeneYaw.com

On the Horizon…
PennDOT to Streamline REAL ID Process, Expand Acceptable Documents for Proof of Social Security Number. For More Information Visit the PennDOT Driver and Vehicle Services Website.
Summer Travel Season is Upon Us! If You Have a Road Trip in Your Future, Keep These Travel Safety Tips in Mind.
June is National Dairy Month! Dairy Farmers are Stewards of our Land and Natural Resources, and the Dairy Industry Supports Pennsylvania's Economy to the Tune of $11.8 Billion Annually and Over 47,000 Jobs. Learn More About How to Support Your Local Dairy Farms at www.ChoosePaDairy.com
Out and About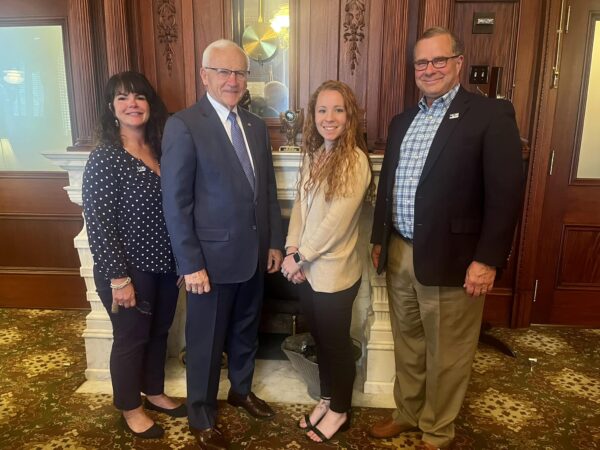 Sen. Yaw is joined by Lycoming County United Way Director of Community Impact, JanAnn Todd, Administrative Manager, Betsy Reichenbach, and President and CEO, Ron Frick.
Thank you to the members of the Lycoming County United Way for stopping by my office during their visit to Harrisburg for United Way's 2023 Hill Day!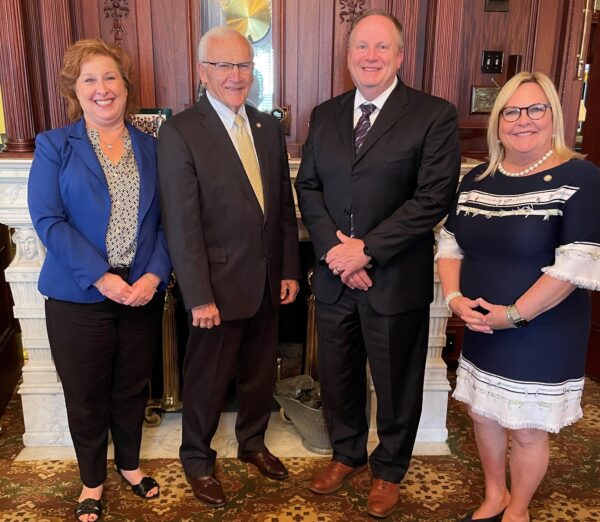 Sen. Yaw joins Sen. Lynda Culver (R-27), Sen. Judy Ward (R-30) and Dennis Gilbert, President of Innovative Manufacturers Center.
My colleagues and I had a great meeting with Dennis Gilbert, President of Innovative Manufacturers Center (IMC) on the importance of manufacturing in Pennsylvania and how to better fund innovation in this industry in this year's budget.
Senate OKs Yaw Bill Renaming State Agency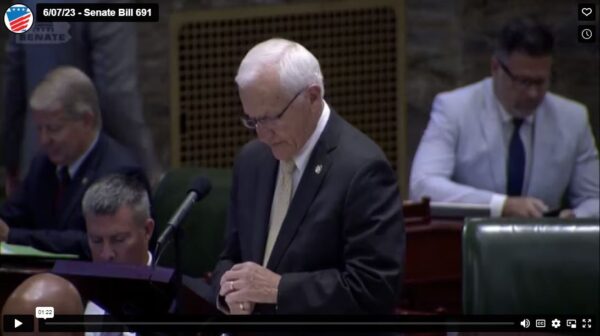 Last week the Senate passed Senate Bill 691, my legislation to change the name of the Pennsylvania "Department of Environmental Protection" to the "Department of Environmental Services."
Acting as a regulatory bully has compromised the open and working relationship the department once had with the people it serves. Shifting the focus to services will be a step forward in implementing a much-needed culture change at the department.
Senate Panel Approves Dunn Nomination with Bipartisan Support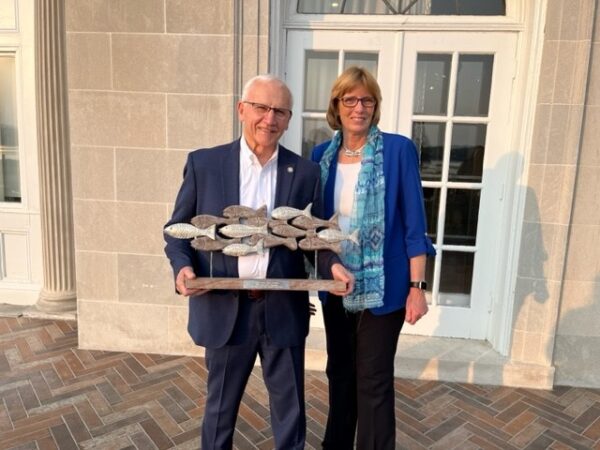 Also last week, the Senate Environmental Resources and Energy Committee, which I chair, voted to re-confirm Cindy Adams Dunn as the secretary of the Department of Conservation and Natural Resources (DCNR).
I congratulate Secretary Dunn on the support she has garnered from the committee. While we may have differences of opinion on certain issues, I feel she has worked to manage and maintain Pennsylvania's many state parks to the best of her ability, promote our state's water resources, forests, and educate the public on a number of important issues, including our state's endangered species. I am pleased to continue working with her!
Later in the week, Secretary Dunn was formally re-confirmed by the full Senate.
Secretary Dunn has worked at the agency in multiple positions over the last two decades. The Pennsylvania Senate first confirmed Secretary Dunn unanimously on June 2, 2015.
R.B. Winter State Park Recognized as Park of the Year
Congratulations to Union County's beautiful R.B. Winter State Park on being recognized by Pennsylvania Parks and Forests Foundation as the Pennsylvania Park of the Year!
Raymond B. Winter State Park is a picturesque state park that encompasses 695 acres at the western edge of Union County. The park is rich in history and is surrounded by thousands of acres of Bald Eagle State Forest. This is a visitor-friendly park that has boundless recreational opportunities and a staff focused on customer service.
The park was purchased in 1905, and some recreational amenities were constructed in the 1930s by the Civilian Conservation Corps (CCC), along with a dam that created Halfway Lake, the focal point of the park. The lake is stocked with trout and is filled by spring-fed mountain streams. The lake features a 300-foot white sand beach popular with visitors wanting to escape the heat of the Susquehanna Valley. A total of 8.58 miles of hiking trails and a 61-site campground also entice the more than 137,000 annual visitors. The park is also complexed with Ravensburg, Sand Bridge and McCalls Dam state parks.
The Park of the Year Award is designed to recognize a park for their exemplary or innovative work in any or all of the following: customer service; education, programming (e.g., events), or recreation; stewardship of the natural, cultural, or historic assets; and/or accommodation of special needs of visitors.
State Would Automatically Return Unclaimed Property Under Bill Approved by Senate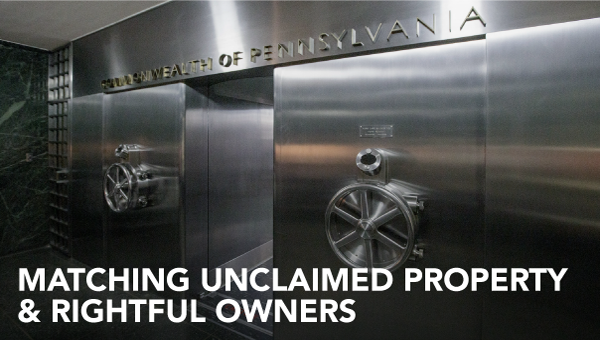 The Senate unanimously approved legislation authorizing the state to return unclaimed property without the need for rightful owners to search for it. It now advances to the House of Representatives for consideration.
Senate Bill 24 would authorize the Pennsylvania Treasury Department to automatically return single-owner property for living individuals valued up to $5,000 after a thorough identification and verification process. The legislation streamlines the return of unclaimed money and property by eliminating the need for citizens to search and file a claim. For larger and more complex claims, owners would still be required to complete a claim form and provide additional information to confirm their identity and rightful ownership.
This commonsense initiative, which exemplifies how government should work to better serve its citizens, would return more money to hardworking Pennsylvanians who may be unaware of their unclaimed property. Search Treasury's unclaimed property database here.
Measure Connecting Individuals in Recovery to Occupations Approved by Committee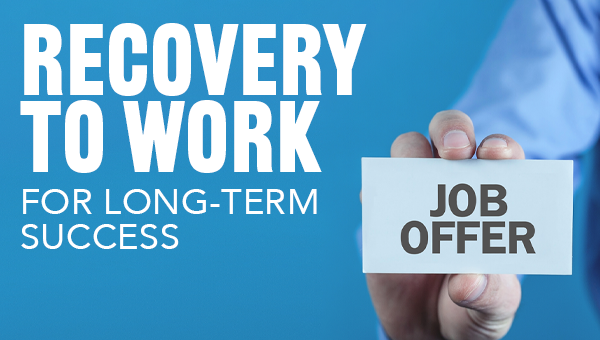 To combat Pennsylvania's heroin and opioid epidemic, the Senate Labor and Industry Committee passed a bill to connect individuals in recovery with jobs. It now moves to the full Senate for consideration.
Senate Bill 69 would establish the Recovery to Work Pilot Program, pairing those in recovery with occupations through local workforce development boards. As local workforce development boards would lead the implementation, the strategies will be locally focused to meet the needs of local employers and the local treatment and recovery community.
Additionally, the legislation would provide incentives for businesses and training providers to participate in the program.
Protecting Pennsylvanians from Unauthorized Tracking Devices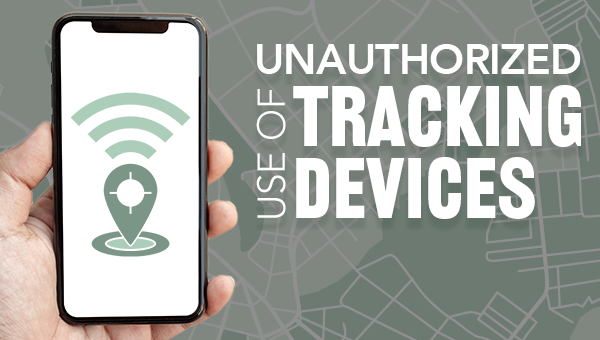 The Senate Judiciary Committee passed legislation to protect Pennsylvanians from the unauthorized use of electronic tracking devices. The bill now moves to the full Senate for consideration.
While tracking devices have been used for decades, the release of the Apple AirTag has resulted in a low-cost proliferation of such technology. Rather than using them to locate commonly misplaced items, some people place them in people's purses or on their vehicles when unaware. Current law is vague on criminal culpability.
Senate Bill 159 would make it a misdemeanor of the second degree to use such devices to track another person without consent. Exceptions include law enforcement agencies conducting investigations and parents keeping tabs on their children.
Simplifying Government, Ensuring Adequate Funding for Roads and Bridges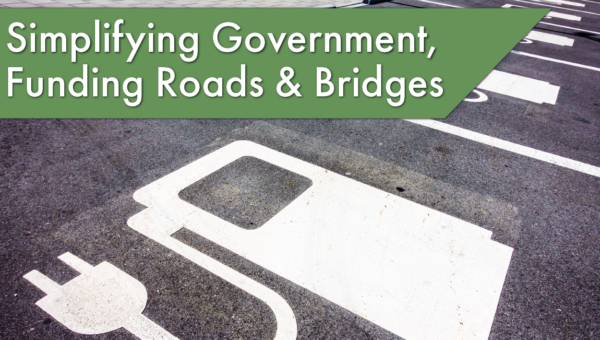 Legislation sponsored to replace Pennsylvania's Alternative Fuels Tax on electric vehicle owners with a flat fee was approved by the Senate Transportation Committee. It would simplify the process for electric vehicle owners and ensure all drivers are contributing toward the maintenance of roads and bridges.
Currently, owners of electric vehicles are required to file monthly statements with the Pennsylvania Department of Revenue and remit the alternative fuel tax on how much electricity their vehicle uses. However, most electric vehicle owners do not do this, or are inconsistent at doing so, due to the cumbersome process or simply being unaware.
Senate Bill 656 would exempt electric vehicle owners from the tax and replace it with a flat annual fee of $290. The fee was calculated based on the average annual gas taxes paid by owners of gas-powered vehicles. Like the gas tax, the revenue from the flat fee will be deposited into the Motor License Fund for highway maintenance and construction.
Bill Ensuring Educational Opportunities for Military Children Receives Committee Support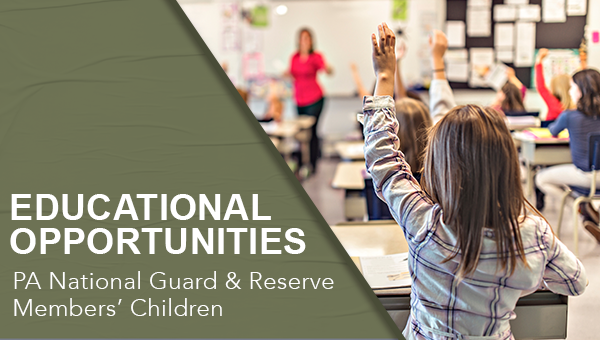 Legislation to reduce the educational challenges faced by children of PA National Guard and Reserve members was approved by the Senate Education Committee and is before the full Senate for consideration.
Military families face frequent reassignments, posing educational challenges for children transitioning between schools in different states.
Senate Bill 209 would give children of National Guard and Reserve members the same help provided to those of active-duty military families through the Military Interstate Children's Compact. The compact provides a consistent set of policies that make getting started in a new school, joining extracurricular activities and meeting graduation requirements as easy as possible for military children.
Free Junior Game Warden Camps Offered Across PA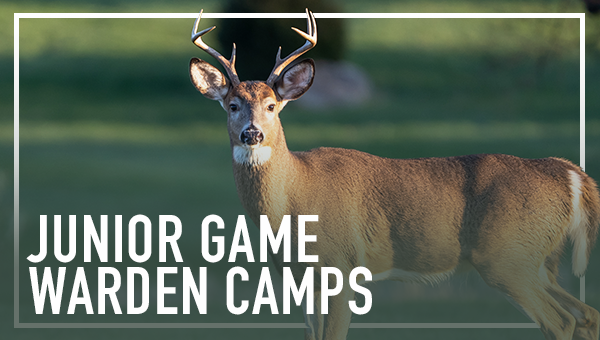 The Pennsylvania Game Commission (PGC) offers free Junior Game Warden Camps in each of PGC's six regions in June and July for youth ages 12-15.
Campers will learn about wildlife crime forensics and how wardens catch poachers and solve wildlife-related crimes. Additional instruction will include woodland tracking skills, outdoor survival skills and wildlife capture techniques for nuisance complaints and research purposes.
Registration, available here, is limited to those who have not attended a camp previously.