Dear Friends,
Hello! Thank you for subscribing to my E-newsletter. I am honored to serve the 23rd Senate District and look forward to working with you toward building a better future for Pennsylvania!
This E-newsletter serves to keep you updated on what is happening throughout Bradford, Lycoming, Sullivan, Tioga and Union counties and what I am doing as your state senator in Harrisburg. I hope that you will find this E-newsletter helpful, and if you have any questions or concerns, please feel free to contact me.
Gene Yaw
State Senator
www.SenatorGeneYaw.com

June 16, 2020
This Week: Senate Lawmakers to Hold Hearings on Law Enforcement, Criminal Justice Accountability Reforms
Two joint hearings will be held this week in the Senate to examine and develop legislative proposals for addressing law enforcement and criminal justice accountability reforms – including how we can better train law enforcement, how we track poor conduct and, perhaps, most importantly, how do we get rid of substandard officers in light of the protective arbitration system.
We are always looking at ways to better support our men and women in blue and ensure they are equipped to best serve the public at large. As a member of the Senate Judiciary and Law and Justice Committees, I'm very much looking forward to the discussion. Many voices around our state are calling for action to positively grow relationships between law enforcement and the communities they protect and serve. To echo some of my colleagues, ultimately the issue is about trust. The best way we can improve the level of trust and respect between our law enforcement officers and the public is by ensuring we have measures in place that will only put the very best officers out on the street.
***JUNE 9th POLL RESULTS***
In my recent June 9th E-Newsletter, I noted that protesters and officials across the nation are calling for police departments to be defunded and for the money to instead shift towards social programs. In recent weeks, I have started to receive messages from residents living in our region who support efforts to defund police departments. I asked the following poll question: "Do you agree with these efforts, including legislation that would defund or dismantle our police departments?"
Let me say that by no means was this a scientific poll, and yes it was very simplistic. It was based on the exact proposal, which was being circulated in Minneapolis and the majority of city council endorsed. I also agree that there are numerous issues that many don't seem to acknowledge or care about. I can't imagine a city the size of Minneapolis, but that is what is being proposed with the money saved and being used for community and social programs.
As many of you pointed out in your emails, there was much more that could have been added to the poll responses, rather than just a "Yes," "No," and "Undecided" option. I get it – and understand why many of you were passionate in your written responses to me. Some of you indicated your disappointment in the poll and the way it was formatted. Others were disappointed that the poll question was even being asked in the first place. Many asked how this survey was going to be used, others thought the poll was meant to get a "knee-jerk" response. One person thought that just by asking the poll question automatically made me in favor of defunding the police. That is not the case. The polls my office conduct from time-to-time tell me where area residents stand on a particular topic. And, yes, I understand a single polling question rarely captures those views well.
Now…. back to the June 9th poll question – the results: "Do you agree with these efforts, including legislation that would defund or dismantle our police departments?"
Yes: 125
No: 1305
Unsure: 32
UPDATE: Chesapeake Energy, Anadarko Petroleum Lawsuit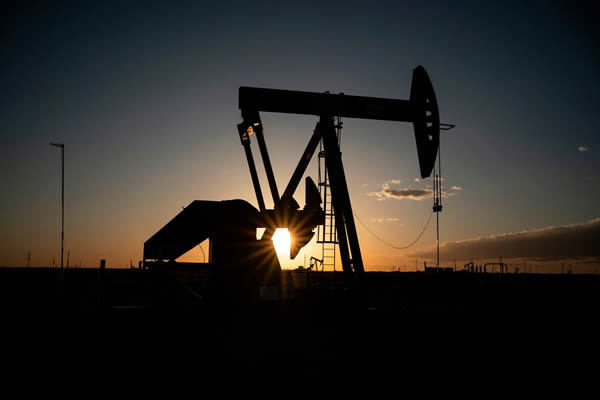 I recently was provided an update from Attorney General Josh Shapiro on the lawsuit against Chesapeake Energy and Anadarko Petroleum. As some of you may know, on May 27, 2020, the Pennsylvania Attorney General's Office presented argument before the Pennsylvania Supreme Court and requested that the Court uphold the Commonwealth Court's March 2019 decision which permitted the Attorney General's Office to proceed in its lawsuit against Chesapeake Energy and Anadarko Petroleum. Specifically, the Attorney General's Office argued that:
The companies have acted deceptively by inducing landowners to enter into oil and gas leases, but then reduced the amount of royalties promised based on misrepresented post-production costs.
The companies have entered into a market allocation agreement, which they failed to disclose to landowners and through which they have diminished competition, and thereby lowered the market rate for bonus payments and royalty rates.
The companies' arguments that they did not engage in trade or commerce should be rejected.
There is no real doubt that securing leases for the production of natural gas is a business activity which constitutes trade and commerce for purposes of the Unfair Trade Practices and Consumer Protection Law.
Actions by the Commonwealth under Section 4 of the Unfair Trade Practices and Consumer Protection Law are not limited to sellers and may be brought against any person engaged in unfair and deceptive trade practices.
Actions which constitute separate violations of antitrust law are also encompassed by, and may provide for, a cause of action under the Unfair Trade Practices and Consumer Protection Law as they take an unfair advantage of the public and act as a deception on the marketplace.
The Attorney General's Office does not know when the Pennsylvania Supreme Court will issue a decision, but is hopeful the Court will uphold the Commonwealth Court's favorable decision.
JUST IN: Funding Awarded to Support Affordable Housing Projects in Lycoming, Union Counties
More than $10 million in funding was approved today through the federal HOME Investment Partnerships Program (HOME) to support affordable housing projects across the commonwealth.
South Williamsport Borough was approved for $500,000 for the rehabilitation of nine existing owner-occupied homes to be administered by the SEDA-Council of Governments.
Union County was approved for $500,000 to rehabilitate 15 owner-occupied homes to be administered by the Union County Housing Authority.
HOME funds can be used in a variety of ways to address critical housing needs, including market-oriented approaches that offer opportunities such as homeownership or rental activities to revitalize communities with new investment. HOME program funds are provided to the Department of Community and Economic Development (DCED) from the U.S. Department of Housing and Urban Development (HUD) through the annual entitlement appropriation process.
In the News…
Lawmakers approved a concurrent resolution last week that requires Governor Wolf to terminate his COVID-19 emergency declaration, clearing the way for businesses to reopen safely statewide. The measure would not affect the state's ability to receive federal funding or impact the ability of Pennsylvanians to receive unemployment and other federally funded benefits. To date, the governor has refused to end the disaster declaration. Senate leaders have petitioned the Commonwealth Court to force the governor to end his emergency declaration. Unfortunately, this means that until the issue is settled in the courts, all of the governor's current orders remain in effect. However, this could change if the courts rule in favor of ending the declaration. In the meantime, I will continue to share information on the governor's orders and guidance for informational purposes until the courts weigh in.
COVID-19 Testing Sites Open….Beginning Wednesday, June 17, COVID-19 drive-thru testing sites will open at the Walmart Supercenter parking lot, 1887 Elmira St, Sayre, PA and Walmart Supercenter parking lot, 120 AJK Blvd, Lewisburg, PA. On Monday's, Wednesday's and Friday's, from 7AM to 9AM, up to 50 registered patients daily can be tested. Registration is required one day in advance.
To schedule an appointment at this location, call 1-833-559-7680.
Eight More Counties Moving to Green Phase of Reopening….Beginning Friday, June 19, a total of 54 of Pennsylvania's 67 counties will be in the green phase of reopening. All counties in the state are now in either the green or yellow phase, and the governor's stay-at-home order has been lifted for all counties. The only counties remaining in the yellow phase past June 19 are: Berks, Bucks, Chester, Delaware, Erie, Lackawanna, Lancaster, Lebanon, Lehigh, Montgomery, Northampton, Philadelphia and Susquehanna.
Recycling drop-off site has reopened at Muncy Creek Township, located at the municipal building – 575 PA-442, Muncy, PA 17756. Please know that the recycling site no longer has steps to use the plastics/metals container.
Guidelines Available for COVID-19 Small Business Assistance Grants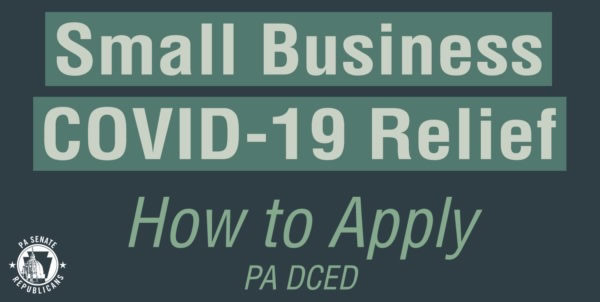 I supported a law approved by the Senate earlier this month that directs $2.6 billion in funding from the federal Coronavirus Aid, Relief, and Economic Security (CARES) Act for critical needs that have arisen during the COVID-19 pandemic. As part of the new law, a total of $225 million in grants are available for small businesses impacted by the virus.
Funding will be available through three programs:
$100 million for the Main Street Business Revitalization Program for small businesses that experienced losses as a result of the Governor's March 19 business closure order.
$100 million for the Historically Disadvantaged Business Revitalization Program for small businesses that experienced loss as a result of the business closure order.
$25 million for the Loan Payment Deferment and Loss Reserve Program.
More information on the new funding is available here. A complete breakdown of the CARES Act funding is available here.
New Guidance Available for Recreational Sports to Resume
Professional, recreational, collegiate, high school and youth sports can now resume statewide under new guidance that was announced last week. The guidance includes screening and monitoring coaches and players for COVID-19 symptoms, bringing individual drinks instead of using water coolers or fixed water fountains, avoiding handshakes and other unnecessary contact, not sharing equipment whenever possible, limiting spectators and developing a plan of action if a coach, athlete or official is diagnosed with the virus.
The U.S. Centers for Disease Control has also released specific guidance for youth sports organizations, including recommendations to maintain a healthy environment, assess risks and promote practices to reduce the spread of COVID-19.
Information Available for Reopening Museums and Historical Societies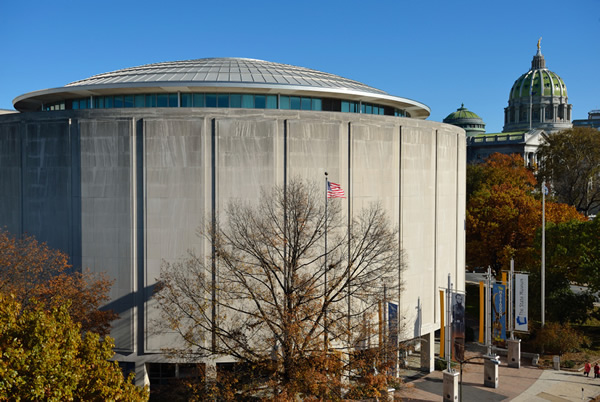 The Pennsylvania Historical and Museum Commission recently created a new webpage to share advice for museums, historical societies and preservation organizations that are beginning to reopen after closures related to COVID-19.
The new webpage includes health and safety guidance, funding resources and more.