Dear Friends,
Hello! Thank you for subscribing to my E-newsletter. I am honored to serve the 23rd Senate District and look forward to working with you toward building a better future for Pennsylvania!
This E-newsletter serves to keep you updated on what is happening throughout Bradford, Lycoming, Sullivan, Tioga and Union counties and what I am doing as your state senator in Harrisburg. I hope that you will find this E-newsletter helpful, and if you have any questions or concerns, please feel free to contact me.
Gene Yaw
State Senator
www.SenatorGeneYaw.com

"Be patient. Success takes a minute."
2018-19 Budget Discussions Continue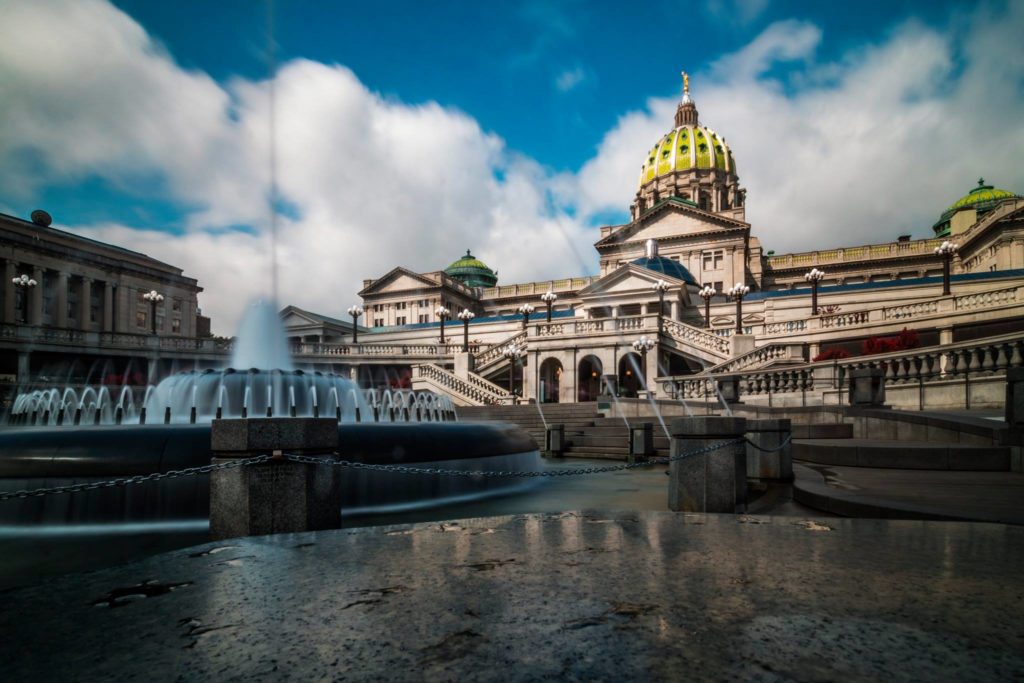 The state Senate is expected to consider a House approved State Budget Plan, House Bill 2121, this week for FY 2018-19. The plan does not raise taxes or create new taxes and makes significant investments in education at all levels, and provides funding for enhanced school security initiatives.
Approved on June 20th, the House budget spends $32.7 billion and represents a 1.7 percent increase over the current fiscal year budget, which is below the rate of inflation.
As discussions continue, budget-related information will be added to my website and Facebook page.
$40 Million in Gas Drilling Impact Fees Distributed Locally; Total Fee Distribution Now Tops $250 Million in 23rd District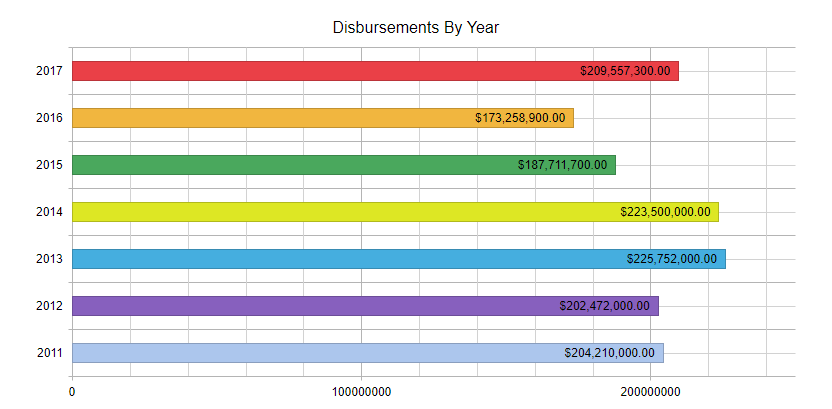 The Pennsylvania Public Utility Commission (PUC) today announced that Bradford, Lycoming, Sullivan, Susquehanna and Union counties will share $40,186,647 in unconventional gas well fee revenues generated during the 2017 calendar year.
These distributions account for roughly 19 percent of the total $209,557,300 received by the PUC, who is responsible for imposing, collecting and distributing impact fees. This year's distribution is approximately $36.3 million higher than last year.
Over the past seven years, rural Pennsylvania has benefited tremendously from these impact fee distributions. Bradford, Lycoming and Susquehanna counties again ranked among the highest recipients of Act 13 revenues. I do not know of any time when this much money was sent back to our local governments without a long, involved grant process.
For a list of 23rd District Distributions, click here.
In Case You Missed It…..
Study: Studies Show Groundwater Holding Own Against Drilling Boom
Story Via Williamsport Sun Gazette
New research suggests drinking water supplies in Pennsylvania have shown resilience in the face of a drilling boom that has turned swaths of countryside into a major production zone for natural gas.
Energy companies have drilled more than 11,000 wells since arriving en masse in 2008, making Pennsylvania the nation's No. 2 gas-producing state after Texas. Residents who live near the gas wells, along with environmental groups and some scientists, have long worried about air and water pollution.
To read more, click here.
"Budd Bill" Approved by House Transportation Committee
Legislation I sponsored to require the installation of protective fencing over Interstate highways was unanimously approved by the House Transportation Committee.
The bill, Senate Bill 564, authorizes PennDOT to include protective fencing in the construction of "new bridges and erect protective fencing on any existing bridge at such time that a major renovation is required and that the bridge is located over an Interstate highway."
In 2014, Sharon Budd, of Uniontown, Ohio was a passenger in her family's car traveling through my Senate District on Interstate 80 when a rock plunged from an overpass, smashed through the windshield of her vehicle and struck her in the face. Sharon's husband, Randy, was instrumental in lobbying to have Pennsylvania law changed to require added fencing on overpasses.
Senate Approves Price Gouging Reform Bill
The Senate this week approved a bill to fine tune the state's Price Gouging Act to ensure it specifically targets that issue when needed and the restrictions are kept in place for an appropriate amount of time.
Senate Bill 1172 would modify Act 133 of 2006, the Pennsylvania Price Gouging Act, to ensure that a Governor's emergency declaration does not place an undue and unnecessary burden on operations and businesses outside of and unrelated to the disaster.
State of the Dairy Industry
On June 19th, I questioned Pennsylvania Department of Agriculture Secretary Russell Redding and David Graybill of the Pennsylvania Farm Bureau during a Senate Agriculture & Rural Affairs Committee hearing on the "State of the Dairy Industry" in Pennsylvania.
To view the entire hearing, click here.
Spotted Lanternfly Facebook Live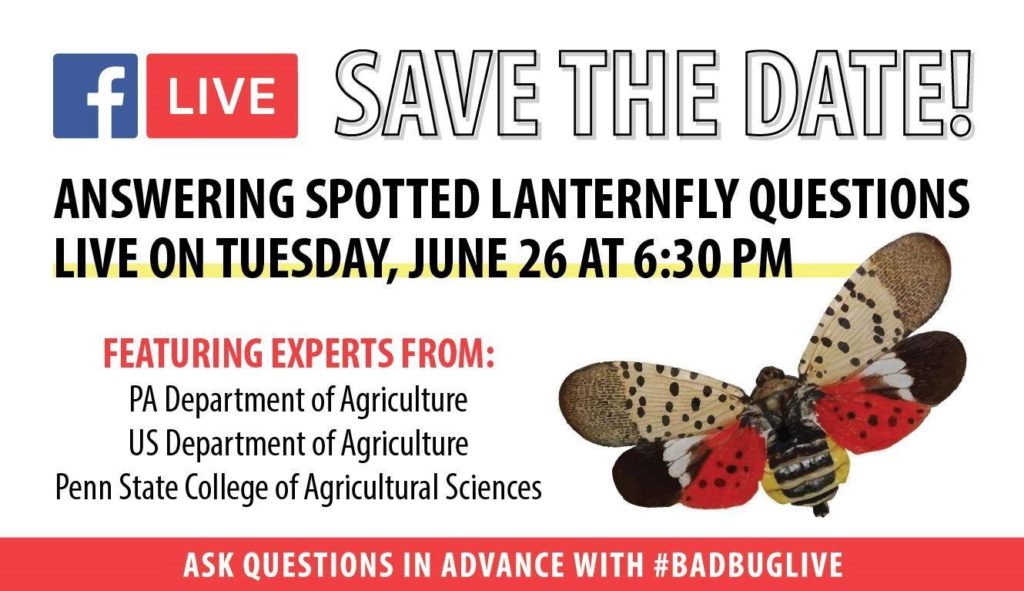 Save the date! On Tuesday, June 26th, at 6:30PM, the Pennsylvania Department of Agriculture will host a special Facebook Live event to answer questions about the Spotted Lanternfly. The panel will feature experts from the Department, U.S. Department of Agriculture, and Penn State College of Agricultural Sciences. Be sure to like the Pennsylvania Department of Agriculture on Facebook and ask questions in advance using the #badbuglive hashtag!
Canton District Outreach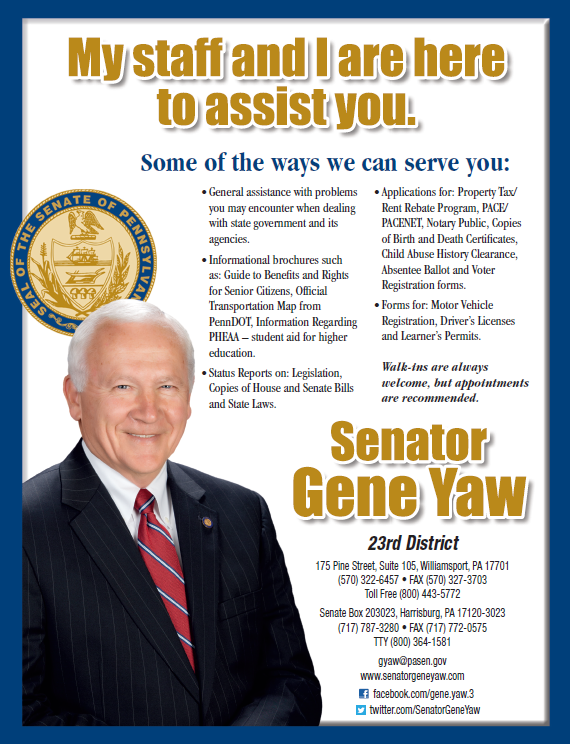 A member of my staff will be available to meet with area residents on Thursday, June 28th – 3PM-5PM – at the Green Free Library, 38 North Center Street, Canton, PA 17724.
Constituent services are always available at my Williamsport District Office, located at 175 Pine Street, Suite 105, from 9AM-5PM, or by calling (800) 443-5772, or my Capitol Office by calling (717) 787-3280.
WASD to Receive Up to $1M for College and Career Readiness Program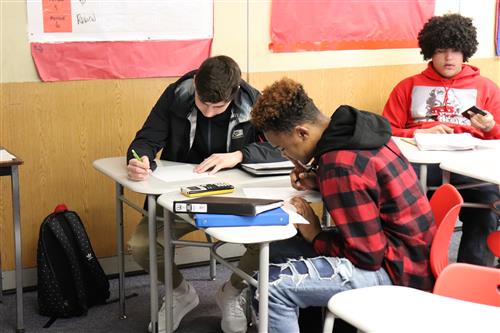 This week, the Williamsport Area School District (WASD) announced that it will receive upwards of $1 million in grant funding over a three-year period to implement the National Math and Science Initiative's College Readiness Program at Williamsport Area High School, beginning with the 2018-2019 school year.
WASD is among just 22 school districts across the state to receive such funding over the last four years to support the installation of its College Readiness Program, which works to ensure "more students have access to the challenging classes that will prepare them for future success."
This is a tremendous opportunity for the students and teachers at Williamsport. While this investment will certainly provide another level of pre-college support, it can be a game-changer for our region economically by enhancing the skills of our future workforce. I am pleased to have been able to bring WASD and the National Math and Science Initiative together, and congratulate the district on receiving this important funding.
DCNR expands interactive online map to offer more services to hunters, other forest visitors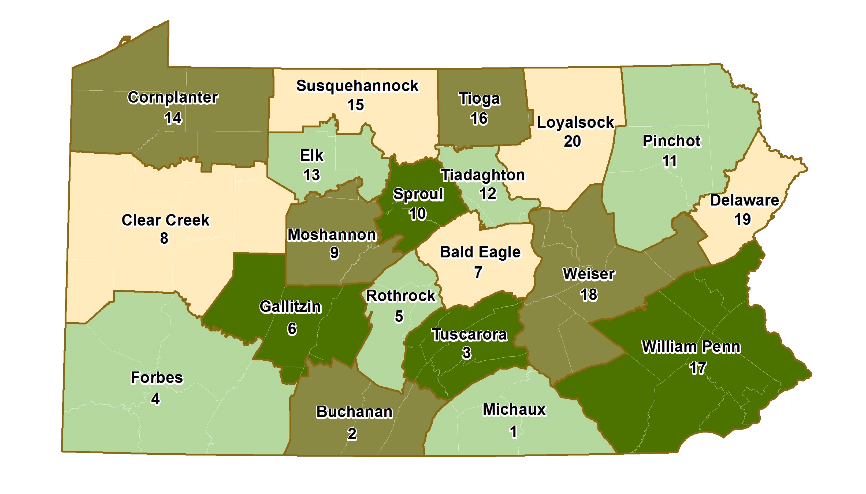 Working in cooperation with the Pennsylvania Game Commission, the Department of Conservation and Natural Resources is rolling out an expanded interactive map that adds state game lands to a website already increasingly popular with hunters and other visitors to state woodlands.
The map shows viewers areas of timber harvests and various habitat types as well as state forest boundaries and DMAP areas approved by the commission. Other map overlays include bear check station locations, elk management zones, and normally gated roads that will be opened in the fall.
600For more information, click here.
Preventing Elder Financial Abuse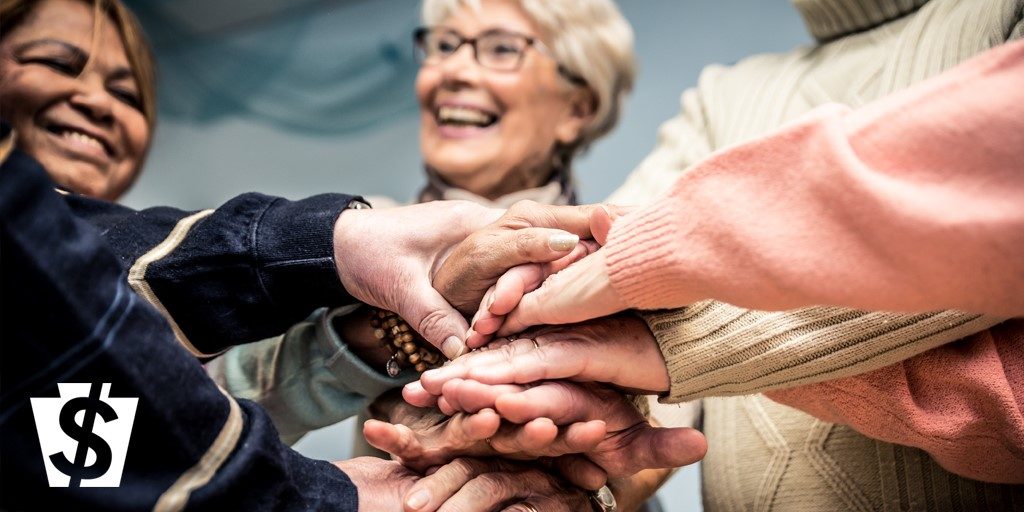 The Pennsylvania Department of Banking and Securities has been collaborating in a distinctive partnership with AARP Pennsylvania, the AARP Foundation, and the Investor Protection Trust (IPT) on the Pennsylvania Campaign for Wise and Safe Investing®, a program designed to protect older investors and potential investors from financial fraud through research-based investor education and protection programs;
The Campaign is a volunteer-based activity where highly trained senior citizens help other senior citizens learn how to recognize, avoid, and report (800-490-8505; 24/7) financial fraud, scams, and abuse. Over the course of the Campaign's 10 years, AARP volunteers have made presentations more than 1,100 times to nearly 50,000 Pennsylvania senior citizens, who can now identify the "red flags" of fraud and abuse.
Do you want to join the Campaign? Contact informed@pa.gov for more information.