Dear Friends,
Hello! Thank you for subscribing to my E-newsletter. I am honored to serve the 23rd Senate District and look forward to working with you toward building a better future for Pennsylvania!
This E-newsletter serves to keep you updated on what is happening throughout Bradford, Lycoming, Sullivan, Tioga and Union counties and what I am doing as your state senator in Harrisburg. I hope that you will find this E-newsletter helpful, and if you have any questions or concerns, please feel free to contact me.
Gene Yaw
State Senator
www.SenatorGeneYaw.com

Senate Convenes This Week. WATCH LIVE
Join The Pennsylvania Broadband Development Authority (PBDA) for a Community Broadband Event, "Internet for All" which will be held on Tuesday, June 27th from 6:00 p.m. to 7:30 p.m. at the Tokishi Training Center, 124 Neypum Dr., Wellsboro. More Information and Registration.
Pennsylvania Will Receive $1.16 Billion in New Federal Funding to Expand Affordable, High-Speed Internet Access in Underserved and Rural Areas Across the Commonwealth. Learn More about the Broadband Equity, Access, and Deployment (BEAD) Program HERE.
Fair Season has Started! If You're Looking to Visit One of the State's Many Fairs and Festivals this Summer, the 2023 Pennsylvania Fair Guide is now Available Online.
In Case You Missed It…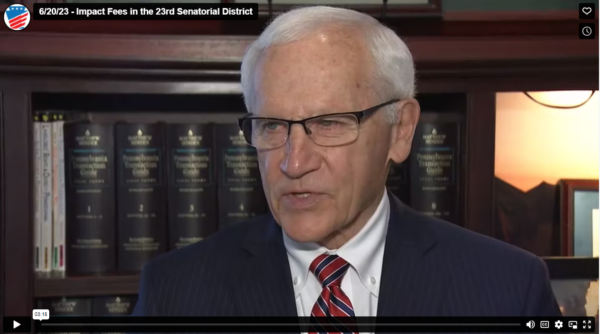 Record Breaking Natural Gas 'Impact Fee' Disbursements Announced
The Marcellus Shale Impact Fee continues to deliver millions to county and local governments across the Commonwealth. I am pleased to announce $45 million in funding will be directed to the 23rd Senatorial District.
The Impact Fee not only funds critical projects locally, but also a wide variety of important environmental projects in communities throughout the state. The natural gas industry has been a great partner in creating new jobs and opportunities in our communities, and today's announcement is another reminder of the importance of this industry in Pennsylvania.
Find out more about the funding awarded on my website!
Out and About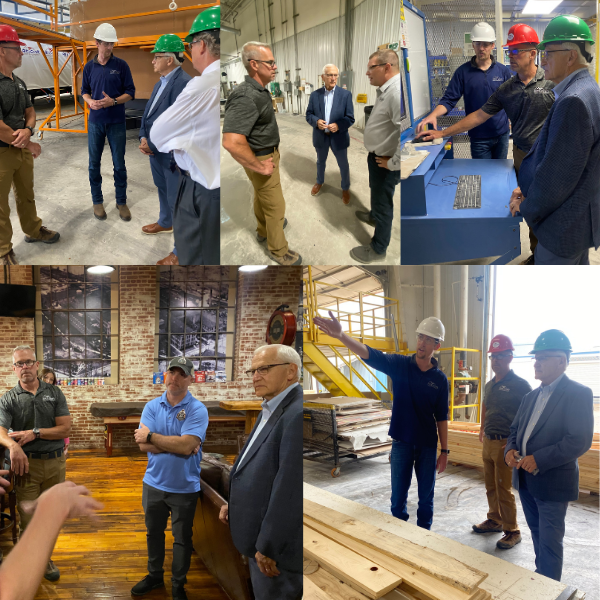 I had the opportunity to spend the day in Mifflinburg with Ritz-Craft Corporation, the largest family-owned, off-site, modular home manufacturer in the United States.
Graduates of Lycoming College, the owners have expanded into several successful business ventures in the area.
We started with a tour of Rusty Rail Brewing, followed by Legacy Crafted Cabinets and Mifflinburg Mill, and ended the day at the Ritz-Craft Facility.
Thank you to Ritz-Craft Owner, Eric John, and his team from the Northeast, along with Rusty Rail Brewing President, Rich Schrader, and Legacy Crafted Cabinets President, Jason Romig, for a great day!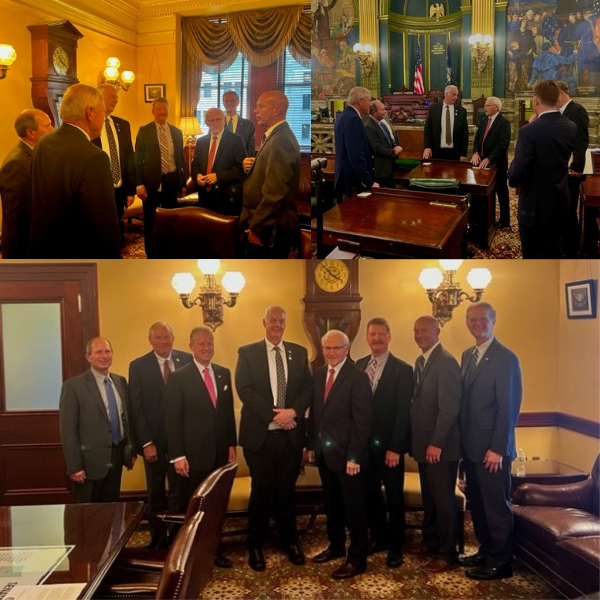 Last week, Chairman Dick Stein and members of the Ohio House of Representatives Public Utilities Committee visited the Capitol in Harrisburg.
Senators Pat Stefano (R-32), Ryan Aument (R-36), Elder Vogel (R-27), Scott Hutchinson (R-21) and I, along with Glen Thomas from GT Power Group, sat down with the Ohio Delegation to discuss the reliability of the mid-Atlantic electric power grid, infrastructure, and the future outlook of power production.
I look forward to continued conversations and working together to diversify our energy portfolio and ensure that we have adequate baseload generation to prevent blackouts and restrictions on how and when we can use electricity.
Lewisburg Resident Confirmed as Labor & Industry Secretary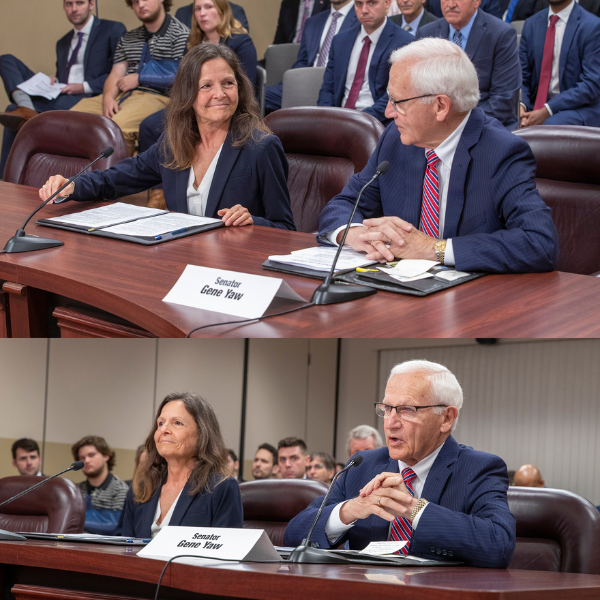 During last week's Senate Labor & Industry Committee meeting, I had the pleasure of introducing Governor Shapiro's nominee for Secretary of the PA Department of Labor & Industry and my constituent, Nancy Walker.
Secretary Walker resides in Lewisburg and prior to her nomination, has served as the first Chief Deputy Attorney General of the newly created Fair Labor Section. Under her leadership there, the Fair Labor Section has worked on behalf of workers and law-abiding employers across Pennsylvania to ensure they are being treated fairly and lawfully.
Through her education, training and professional practice, Secretary Walker has built an impressive resume and I am looking forward to working with her in this capacity!
Senate ERE Committee Oks Framework for Carbon Capture Sequestration, Bill Directing EQB to Establish Spill Reporting Requirements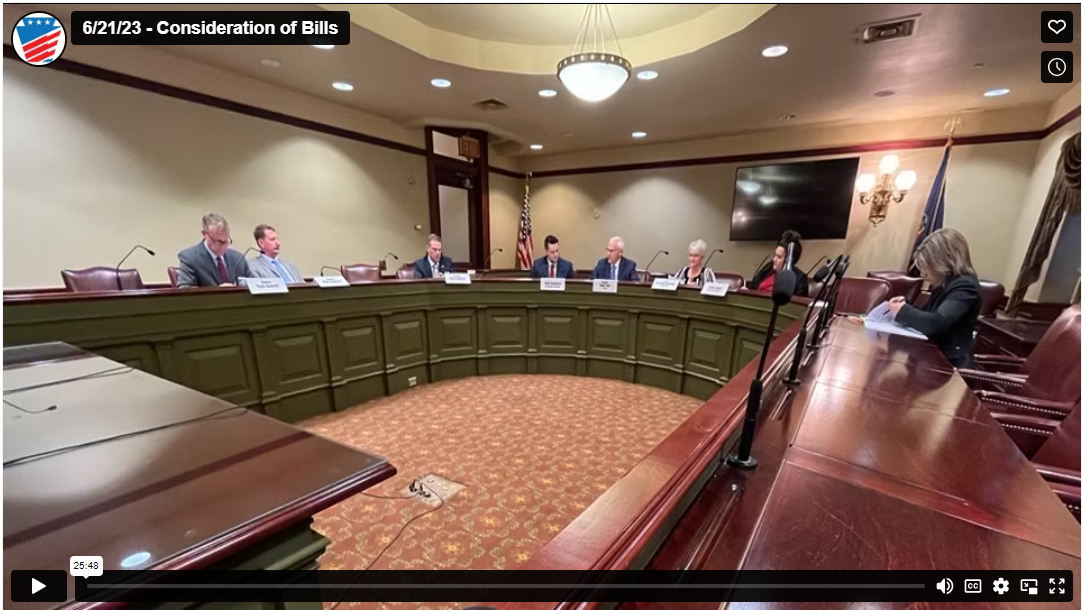 Last week, the Senate Environmental Resources and Energy Committee, which I chair, approved two bills addressing carbon capture sequestration and reporting requirements for accidental spills.
Senate Bill 286 would direct the Environmental Quality Board (EQB) to establish a clear, practical reporting obligation similar to the laws of other states to address accidental discharges or spill of substances that may enter the waters of the Commonwealth.
Also approved was Senate Bill 831, legislation establishing the legal and regulatory framework for potential carbon dioxide capture, utilization, and sequestration (CCUS) in Pennsylvania.
Senate Acts to Exempt Newer Vehicles from Emissions Test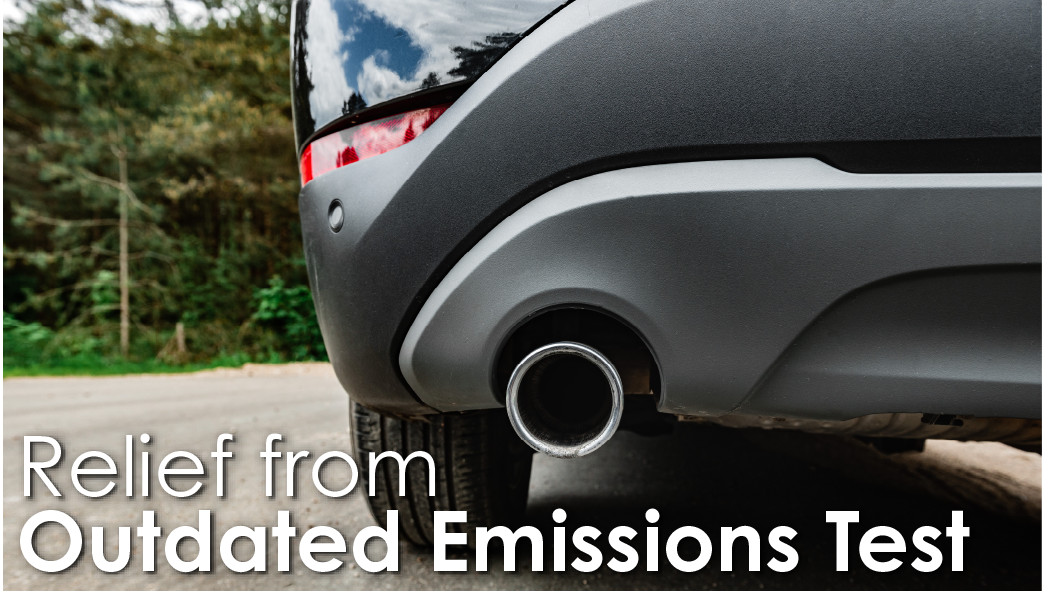 To relieve motorists from outdated and unnecessary emissions testing, the Senate approved Senate Bill 561 to exempt the five newest model-year vehicles.
Pennsylvania is mandated by the federal government to implement an emissions inspection and maintenance program to comply with federal 1990 Clean Air Act amendments. Pennsylvania's program requires motorists in 25 counties to participate in an annual emissions test.
As fuel-efficient cars have become more widespread, a vehicle emissions test has proven to be less effective at reducing air pollution. Between 2010-19, there were more than 21 million newer vehicles that passed the emissions test 99.65% of the time. Newer vehicles consistently pass emissions tests due to newer, more fuel-efficient vehicles on the market.
The Senate also approved Senate Bill 562, which exempts Blair, Cambria, Lackawanna, Luzerne, Lycoming, Mercer and Westmoreland counties from the vehicle emissions test as they have consistently met air quality standards.
Ensuring Adequate Funding for Roads and Bridges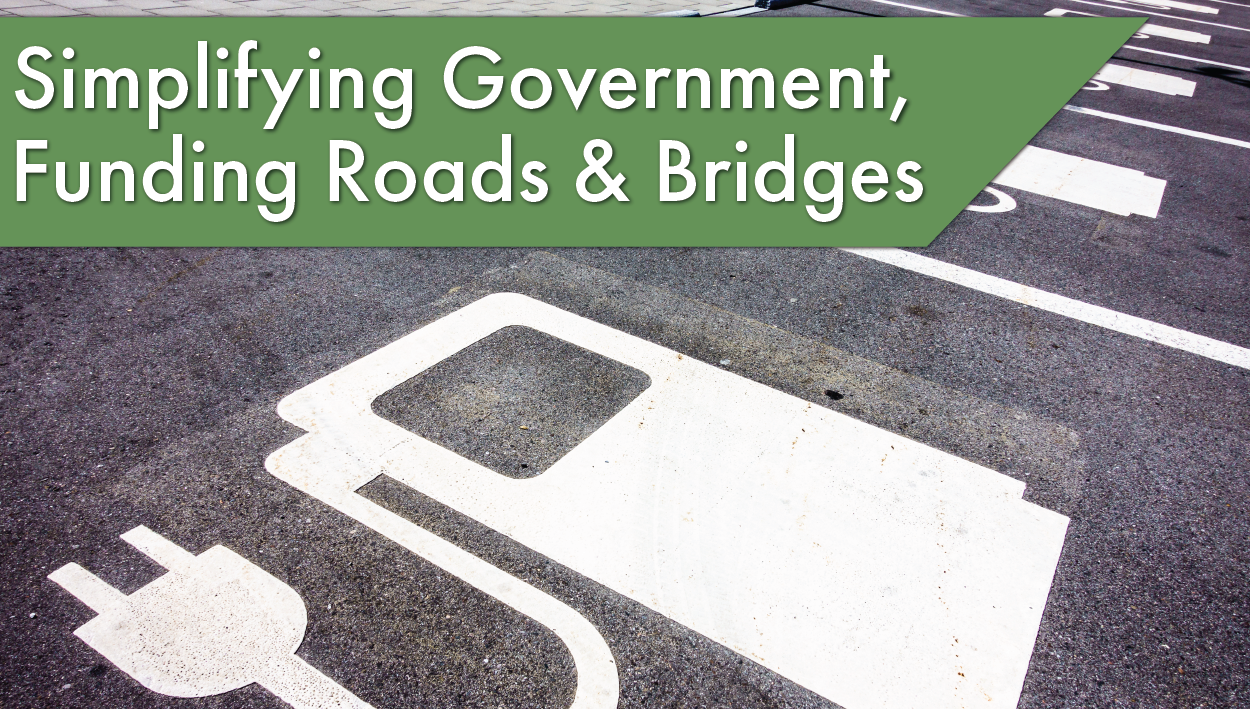 To ensure sound funding for Pennsylvania roads and bridges, the Senate approved Senate Bill 656 to replace the state Alternative Fuels Tax on electric vehicle owners with a flat annual fee of $290.
The fee was calculated based on the average annual gas taxes paid by owners of gas-powered vehicles. Like the gas tax, the revenue from the flat fee will be deposited into the Motor License Fund for highway maintenance and construction.
Currently, owners of electric vehicles are required to file monthly statements with the Pennsylvania Department of Revenue and remit the alternative fuels tax on how much electricity their vehicle uses. However, most electric vehicle owners do not do this, or are inconsistent at doing so, due to the cumbersome process or simply being unaware.
Senate Passes Bill Protecting Prescription Coverage for Social Security Recipients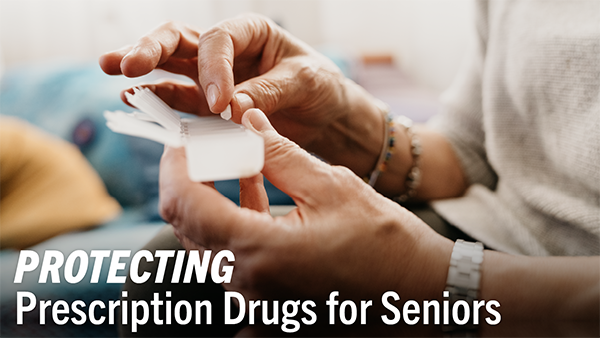 The Senate passed Senate Bill 607 to protect PACE and PACENET participants who may be pushed beyond the eligibility limits due solely to a cost-of-living increase in Social Security payments.
The PACE and PACENET programs help Pennsylvanians age 65 or older to afford their prescription medications. Eligibility for the programs is based on income, and Pennsylvanians on Social Security received an 8.7% cost-of-living increase in their benefits for 2023.
Single older Pennsylvanians earning $14,500 or less are eligible for PACE, while those earning between $14,500 and $33,500 are eligible for PACENET. Married couples earning $17,700 or less are eligible for PACE. Those earning between $17,700 and $41,500 are eligible for PACENET.
Prioritizing Workforce Development and Job Opportunities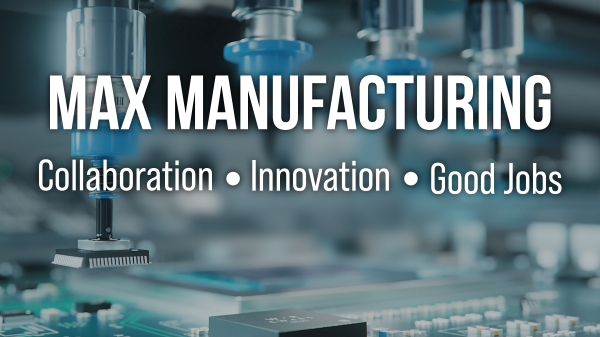 The Senate has approved legislation to help establish Pennsylvania as an international leader in the development, testing and implementation of cutting-edge technologies.
Senate Bill 497 establishes the Max Manufacturing Initiative Act, which provides grants and loans to state universities so they can partner with engineering entities to enhance research capabilities, promote business alliances, produce high-value products and create family-sustaining jobs.
Advanced manufacturing is the use of innovative technologies to create and enhance products and is utilized in most industries. The manufacturing industry in the United States produces more than $4 trillion annually and thousands of job opportunities in the commonwealth
Women Veterans to Benefit from Health Care Task Force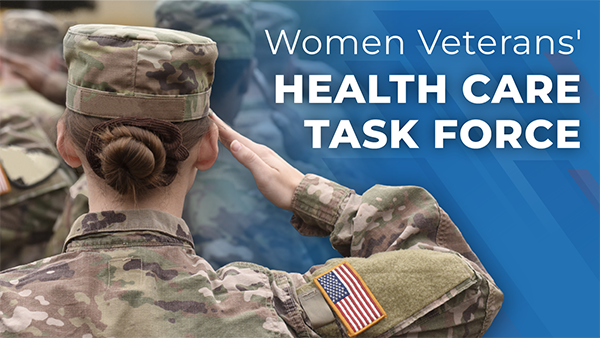 To provide care for the unique health needs of women veterans, the Senate approved a measure establishing the Task Force on Women Veterans' Health Care in Pennsylvania.
The task force will study health issues facing women veterans and make recommendations to the governor and General Assembly. The panel will be composed of individuals with relevant specialties, including the chair of the State Veterans' Commission and health care providers.
Senate Resolution 46 would also pave the way for Pennsylvania to potentially receive additional federal funding to address women veterans' health care issues.