Dear Friends,
Hello! Thank you for subscribing to my E-newsletter. I am honored to serve the 23rd Senate District and look forward to working with you toward building a better future for Pennsylvania!
This E-newsletter serves to keep you updated on what is happening throughout Bradford, Lycoming, Sullivan, Tioga and Union counties and what I am doing as your state senator in Harrisburg. I hope that you will find this E-newsletter helpful, and if you have any questions or concerns, please feel free to contact me.
Gene Yaw
State Senator
www.SenatorGeneYaw.com

Click here to find the latest information on coronavirus from the Pennsylvania Department of Health and the Centers for Disease Control and Prevention
TUNE IN: Environmental Quality Board to Consider Job Crushing Regional Greenhouse Gas Initiative (RGGI) Regulation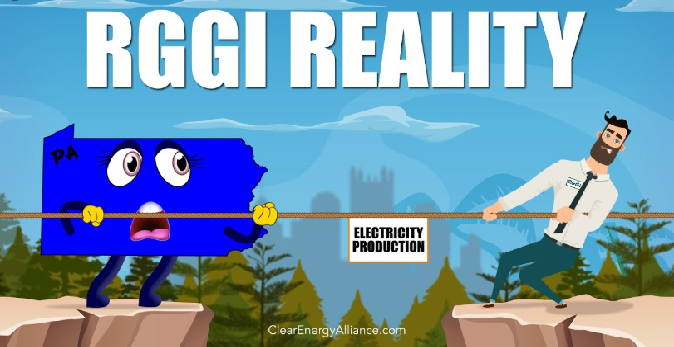 The Pennsylvania Environmental Quality Board will hold a meeting on Tuesday July 13, 2021 – 9AM – to consider the Governor's proposal to bring Pennsylvania into the Regional Greenhouse Gas Initiative (RGGI), a consortium of states that impose a carbon tax on electricity production and require fossil fuel generators to purchase allowances.
The meeting will be streamed at pacast.com/live/dep.
RGGI is being labeled as a "CO2 Budget Trading Program," but it's really just another tax scheme by the Wolf Administration – a tax scheme that seeks to eliminate fossil fuels, while driving up household electricity rates. Let's be clear, without fossil fuels there is no "green" energy. Anyone who thinks that windmills and solar panels miraculously appear on the mountainside clearly ignore and misunderstand the manufacturing process.
Op-Ed: Energy Production Important to Pennsylvania's Environmental Future
By PA Sen. Gene Yaw (R-23) and PA Sen. Scott Martin (R-13)
Pennsylvania is one of the largest net exporters of energy in the United States. It's a fact that has been highlighted in energy circles – and politics – for years. But many who are pushing for changes in public policy when it comes to energy growth and development do not seem to comprehend the depths of what that means. In fact, many behave as if they are embarrassed by Pennsylvania's global energy position.
The importance of energy production to the prosperity of the Pennsylvania economy cannot be overstated. Pennsylvania is fortunate that we have extensive energy resources including coal and natural gas. The Commonwealth is the leading supplier of coal, natural gas, electricity and refined petroleum on the East Coast. More than 500,000 jobs exist within the Commonwealth's energy sector.
Success in the field of energy spurs economic growth. Affordable energy drives industrial development, creating an environment for the growth of family-sustaining jobs. The vast abundance of energy resources means Pennsylvania is a prime location for employers. Take, for example, the Shell Petrochemical plant in Monaca, PA, which currently has a workforce of approximately 8,000 construction workers. Once completed, the $6 billion facility will use low-cost ethane from shale gas producers in the Marcellus and Utica basins to produce 1.6 million tons of polyethylene each year. Polyethylene is used in a range of products including food packaging and auto parts.
It is not only employers who enjoy low energy rates. Residential natural gas customers pay hundreds of dollars less per year as a result of the development of the state's Marcellus Shale natural gas resources. With family-sustaining jobs and cheaper energy bills, Pennsylvania residents have more money to spend on other goods and services further bolstering our economy. It is in that financial security that we all begin to look to tomorrow and the impacts we are having on the environment. The importance of a flourishing economy to Pennsylvania's successful environmental reforms cannot be overstated. People worried about where they are getting their next meal do not place significant importance on acting in a way that will protect our environment. They want cheap affordable products and energy.
The state Senate Environmental Resources and Energy Committee, of which we both serve, recently held a discussion with Dr. Scott W. Tinker, the State Geologist of Texas. Dr. Tinker, who is also a professor holding the Edwin Allday Endowed Chair in the Jackson School of Geosciences at The University of Texas at Austin, made a presentation to the committee that highlighted how the economy and the environment intersect. As part of that, he spoke about how reducing the impacts of all forms of energy and addressing the environment as a whole will make energy affordable and reliable as well as equitable and sustainable.
We couldn't agree more with Dr. Tinker – the tough conversations are in the middle. But it is these tough conversations that will lead us to ways to make reliable energy cleaner and bring a little more reliability and affordability to renewable energy sources. The key is finding a balance between providing access to affordable, reliable energy that allows for a healthy economy, and the environment.
Like it or not, energy efficiency comes with a higher price tag. Without the economic stability that comes with well-paying jobs, families find themselves opting for the conventional alternative that is cheaper. While the costs of wind and solar energy is becoming more and more affordable to consumers, it is still more expensive than electricity generated from coal, nuclear, hydro-electric and natural gas. There's also the intermittent nature of electricity produced by wind and solar.
We must also keep in mind that the development of the devices used to harvest wind and solar energy are hardly "clean" or environmentally friendly. The rare-earth minerals and metals needed to develop solar panels and wind turbines comes with very real environmental costs that are not discussed often enough. Mining in Third World countries, which often uses child labor, is directly connected to the "clean" energy movement here in Pennsylvania. Yet, there is very little discussion about this among those pushing their environmental agendas.
We are proud of Pennsylvania's energy policy that seeks economic and environmental progress through competitive markets instead of government subsidies. The competitive markets of the PJM Interconnection, which controls the movement of electricity for Pennsylvania, 12 other states and the District of Columbia, have encouraged investment in energy efficient technologies. The result is a decline in emissions both annually and in the long term. Between 2005 and 2020, CO2 emission rates fell 39% across PJM's footprint; emission rates for nitrogen oxides are down 86% and sulfur dioxide 95%. As PJM reevaluates its successful wholesale energy market construction, we must ensure that Pennsylvania's achievements are not undermined by the actions of other states who pick winners and losers by subsidizing energy resources.
Too often in today's world, things are presented as all or nothing. This approach makes the interdependence of energy production, the economy and the environment seem like a strange notion. The reality is that energy production underpins the economy and allows it to grow, and a healthy economy allows us to invest in the environment.
Kelly Township Receives "Red Light Enforcement" Grants to Improve Traffic Safety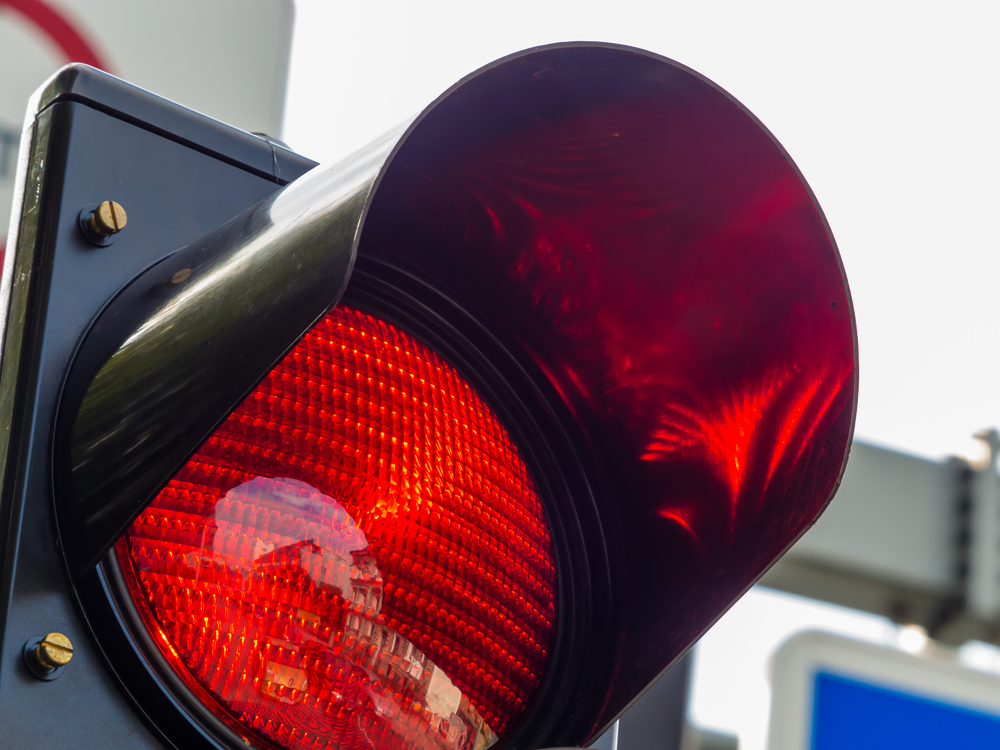 Kelly Township, Union County, will receive over $500,000 to support traffic signal upgrades, increasing mobility and efficiency through the Pennsylvania Department of Transportation's (PennDOT's) "Green Light-Go" program.
Kelly Township – $297,665 for SR 0015 & SR 1005 (Hospital Drive) Signal Modernization to include full signal replacement to include retiming, new controller assembly, signal communication, enhanced detection and mast arms.
Kelly Township – $248,559 for SR 0015 & SR 1018 (William Penn) Signal Modernization to include signal replacement to include retiming, new controller assembly, signal communication, enhanced detection system and mast arms.
Green Light-Go grants are provided as reimbursement to municipalities for updates to improve the efficiency and operation of existing traffic signals. Grant funding through the Green Light-Go program may be utilized for a range of operational improvements including, but not limited to light-emitting diode (LED) technology installation, traffic signal retiming, developing special event plans and monitoring traffic signals, as well as upgrading traffic signals to the latest technologies. This is the sixth round of funding disbursed through the Green Light-Go program for municipal traffic signals.
Parents have until July 15th to Choose Additional Year of Education for their Child Following Pandemic Disruptions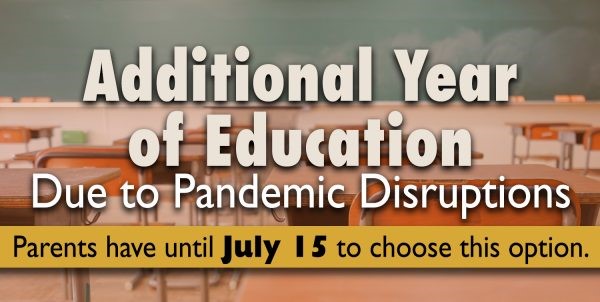 Parents have until July 15th to take advantage of a new state law empowering them to decide whether their children should advance to the next grade level or be held back a year due to learning disruptions created during COVID-19.
Parents who wish to pursue the additional optional year of education for their children must complete and return a standardized form to their school district by the July 15 deadline. This allows school districts enough time to plan for changes in class sizes for the upcoming school year.
The form is available on the Pennsylvania Department of Education's website, which also features a Frequently Asked Questions page about the new law.
The additional optional year of education was provided by the newly enacted Act 66 of 2021. The option would only apply to the 2021-22 school year to help manage learning loss caused by the pandemic.
Bipartisan Task Force Recommends Steps to Improve Juvenile Justice System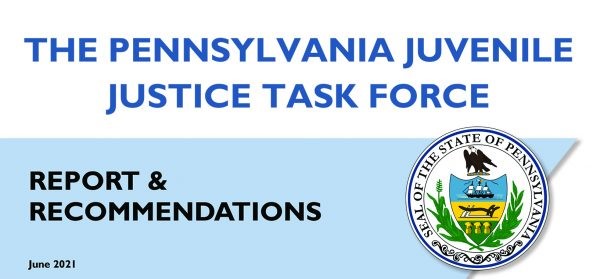 The bipartisan Pennsylvania Juvenile Justice Task Force recently released a comprehensive final report with policy recommendations that protect public safety, increase accountability, achieve savings for reinvestment, and improve outcomes for youth, families and communities.
The 30-member task force assessed the state juvenile justice system and reviewed data from court and state agencies and examined how practices can better align with what research says works to improve outcomes for youth and families. The task force received input from more than 500 stakeholders.
If adopted, the policy recommendations are expected to safely reduce the population of young people in out-of-home facilities by 39% by 2026, freeing up nearly $81 million for reinvestment.
Avoiding Tick Bites and Lyme Disease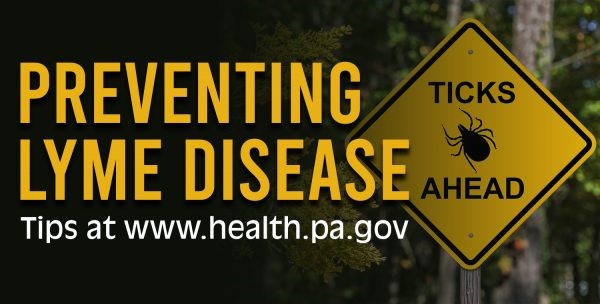 According to the Centers for Disease Control's latest statistics (2019), Pennsylvania leads the nation in the number of confirmed Lyme disease cases.
The best way to avoid it is to avoid tick bites. Some tips:
Know where to expect ticks. Ticks live in grassy, brushy, or wooded areas, or even on animals. Many people get ticks in their own yard.
Use bug repellent.
Check yourself, children, clothing, gear and pets for ticks after returning indoors.
You can read more about how to avoid tick bites, as well as how to spot Lyme disease symptoms and other related topics, here.
$300,000 Available to Promote Pennsylvania Agriculture Sales, Export Markets
The Pennsylvania Department of Agriculture will award up to $303,000 in matching funds to PA nonprofits for the reimbursement of up to 50% of costs for promotional and educational projects.
Prioritization will be given to projects that improve food security in the commonwealth by improving access to nutritious food.
Grants will be awarded to Pennsylvania nonprofit agricultural promotion and marketing organizations. Eligible projects can promote a wide variety of Pennsylvania agricultural products grown, processed or manufactured in Pennsylvania including dairy and artisan cheese, wine, hardwoods, honey, fruit, vegetables, herbs, proteins, or fibers.
Guidelines for the Pennsylvania Agricultural Product Promotion, Education and Export Promotion Matching Grant Program can be found in the Pennsylvania Bulletin.
Grant applications must be submitted online through the PA Department of Community and Economic Development Electronic Single Application. Applications are due by Friday, August 6, 2021 at 4:59 PM.
Potential applicants with questions about eligibility should contact Grants Manager Morgan Sheffield at msheffield@pa.gov.